Amongst other things, college is a time for people to gamble with how much caffeine they can consume before their tolerance goes through the roof. In fact, on a good day, you can gather your own statistics about which energy drink is trending that semester just by walking by the trashcans at the library.
Not everybody handles caffeine the same way, though. Whereas some seasoned coffee-holics can down one espresso after another, a warm cup of tea is more the speed for others; some people, even, have a heightened sensitivity to caffeine and have to make due with little more than a glass of cold water.
For caffeine addicts, the solution to lethargy is simple: just get a refill. However, for the caffeine-sensitive student, making it through those long college days can require a degree of creativity, as well as an arsenal of energy-packed snacks.
So, if you need a boost to help you recover after that all-nighter, try turning to one of these four foods before you risk the jitters and down a cup of coffee.
1. Breakfast
Okay, yes, though technically not a "food," breakfast's importance in starting your day off right is practically the stuff of legend. You've probably heard that it's the most important meal of the day, but you might not have known that it's also a personal favorite of mine (there's no reasons you would've known that).
A protein-heavy breakfast, such as one featuring eggs, meats, beans or yogurt, can set you off full of energy for the next couple of hours, as well as keep you feeling more awake and energized, especially for the caffeine-sensitive. For instance, egg sandwiches have always worked wonders for me. If I'm working the opening shift, just a simple egg, lunchmeat and slice of bread trio and I'm set until my lunch break.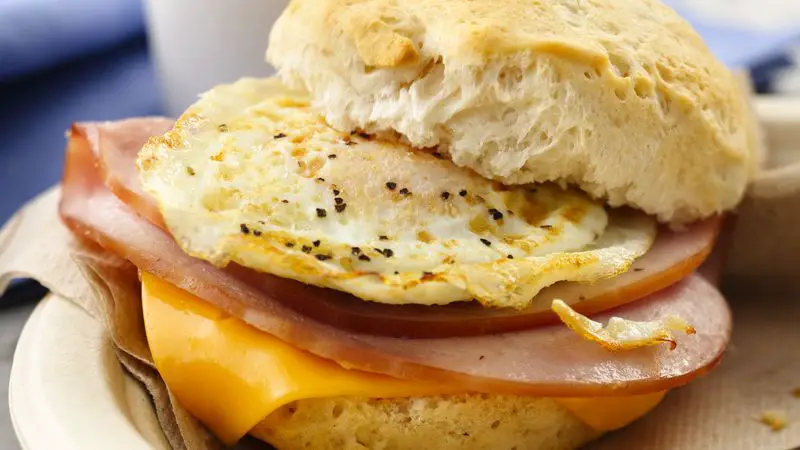 For those that can't cook, microwave or want something that is more on-the-go friendly, yogurt is another source of protein. Greek yogurt, in particular, with its high-protein content, will give your body exactly what it needs to stay alert all morning. If you find the Grecian churn to tart, sweeten the pot with a little honey and cereal — that way, you add a bit of fiber and grain to your protein powerhouse.
2. Peanut Butter
Peanut butter is a sneaky one. It's a spread with vitamins E and B6 — which are both related to the cardiovascular system — as well as potassium and magnesium, according to Prevention. For the caffeine-sensitive, peanut butter fits in any part of the day, from early morning until the minute before midnight, when your assignments are due.
It's flexible enough for a simple toast — bread, bagel or Eggos — and peanut butter for breakfast on those quick mornings. If you can spare some time for your first meal of the day, grab another slice of toast with Nutella or your favorite jelly and thank me in the comments section. Peanut butter also works as a midday or late night snack with pretzels or bananas.
That's the small stuff though, and sometimes you are going to need more than just a snack. Peanut butter is small enough to improve other snacks, like crackers and bananas, but also popular enough for bigger snacks, like peanut butter bites, something simple and substantial you could also bring it to group studies.
It's almost like your own cake pops except actually worth the few extra bucks (sorry, Starbucks). Either way, it's easy to incorporate peanut butter into snacking between classes.
3. Apples
Who knows whether an apple a day really does keep the doctor away, but it'll definitely keep you up for your next class. Apples can wake you up almost as effectively as coffee, but without the caffeine and the ensuing caffeine crash.
It turns out apples have natural sugars that are enough to wake up the body on their own. And while an unimposing Macintosh may not give you the same jumpstart as a double tall, the payoff is no crash. The natural sugars take longer to wake up the body, meaning they also take longer for the body to run out.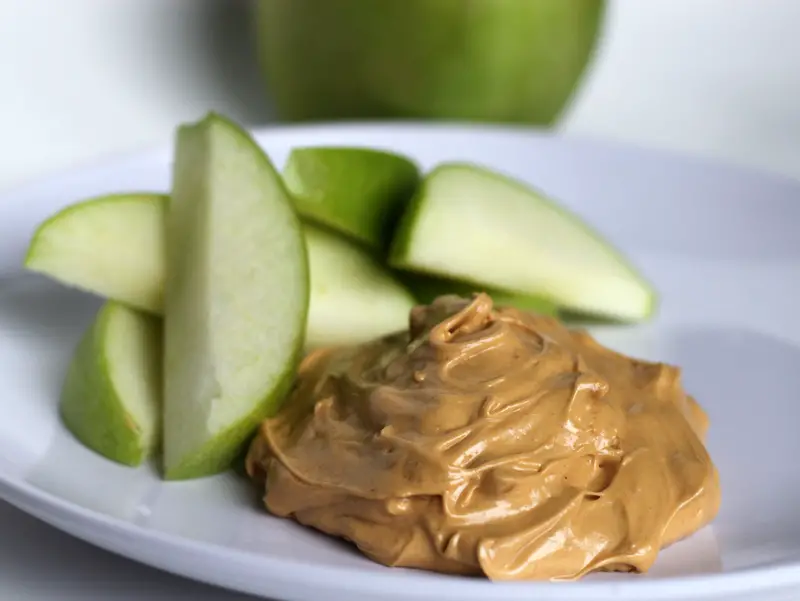 What's more, kill two birds with one energy stone and pair your apples with peanut butter. Both of snacks complement each other, with the protein from the peanut butter and the fiber from the apple.
For a sweeter option, you could try apple nachos with peanut butter and dark chocolate. Slice the apples, melt the peanut butter and dark chocolate (separate, but why not try them together?) and drizzle them on top. Something a little bit more original than just a fruit salad, and who doesn't like a chocolate and peanut butter combo?
4. Hummus with a Crunch
As delicious as hummus is by itself, it probably shouldn't be eaten as a meal substitute. Incorporating hummus as a snack dip, however, is an optimal afternoon nosh.
Hummus is made of chickpeas, which are another good source of fiber, and tahini in the spread makes hummus a rich source of vitamins. Though both the fiber and vitamins may be a good source of needed nutrients, they're still not enough to perk up the caffeine-sensitive student for a day. That's why you shouldn't eat hummus straight out of the container, like peanut butter.
Instead, caffeine-sensitive students should use hummus as a dip for veggies. Adding some spices or leaving it as is, hummus's sidekicks range from veggies to crackers. For veggies, the rule of thumb is the darker, the better. Convert cucumbers into low-carb fries, turn kale into crispy chips or just go with crunchy crackers when looking to add some chew to your chickpea spread.