I've never put much stock in stereotypes about America's southern and northern halves, so when I moved from South Carolina to Michigan for college, I didn't expect to experience much culture shock. For the most part, I didn't, but I was startled to find that one stereotype was true: College football really is less popular up north. I could understand not getting excited about our specific college team, since my school only plays in Division III. What really surprised me was that if any of my dorm-mates wore team jerseys or watched football on TV, they were usually rooting for professional teams, not college teams.
Growing up, I always understood one's sporting allegiance to belong to college football first, professional football second. My parents aren't obsessed with football, but they've attended all of their alma mater's home games literally for as long as I can remember. I went to my first game when I was two months old.
Ironically, though, my family didn't regularly participate in tailgating—the quintessential celebration of college football—until a few years ago. When we finally did, we started appreciating the difference between acceptable tailgate food and exceptional tailgate food. Sure, it's easy to simply rip open a bag of chips or throw some veggies on a tray, but if you're going to be snacking for a couple hours, you might as well make something special.
The five foods I've listed here are a step above standard tailgate fare. At the same time, they're relatively simple to make, since I'm sure no one wants to spend all day prepping and tending an impressive but elaborate dish. Hopefully, these suggestions will be helpful to those of you that go to schools where college football is a bigger deal.
1. Breakfast Casserole
If your game starts at noon, but you still want to tailgate, consider offering breakfast food to lure your friends out of bed. Breakfast casseroles come in all kinds of flavors, but most include eggs, cheese and some sort of meat (sausage and ham are particularly common). Others also include a starch, like potatoes or grits, or a vegetable such as tomatoes or peppers.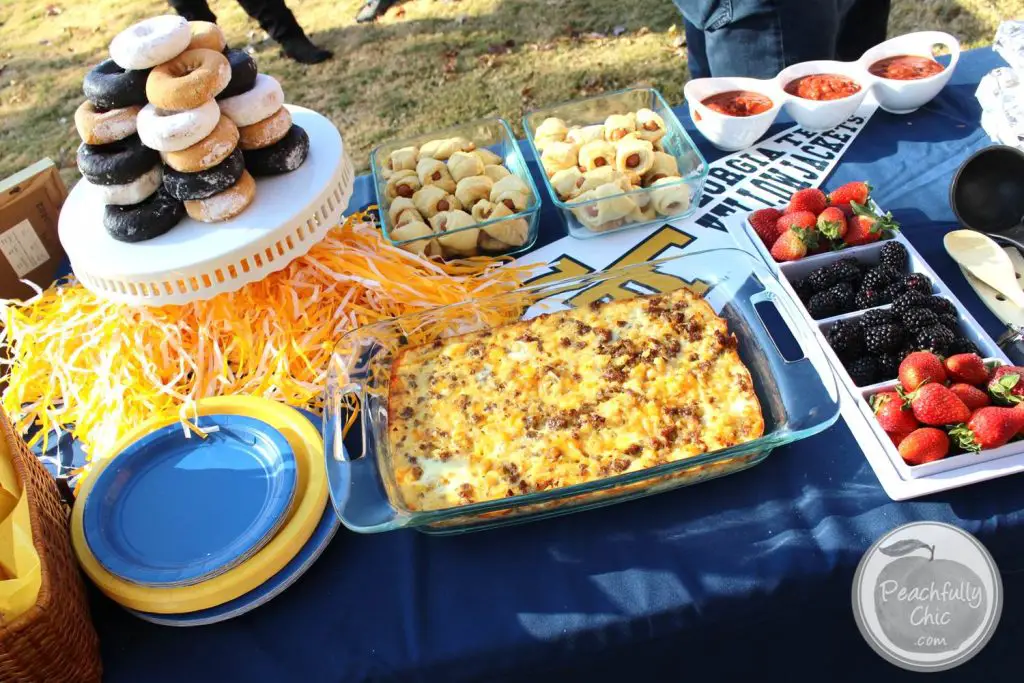 As long as you have a casserole dish and an oven, casseroles aren't hard to make. Once you've put all the ingredients in the dish, you simply have to bake it for the right amount of time, which is usually under an hour. Then cover the dish with tinfoil, wrap it in towels and you're all set to transport it to your tailgate site. If you need ideas for what kind of casserole to make, you can find lots of them here.
2. Grits
There just aren't many tailgate foods more versatile than grits. The classic combination is shrimp and grits, but buying shrimp for a whole tailgate gets expensive quickly. Fortunately, bacon and sausage are also delicious in grits, and they're much cheaper. My favorite topping is cheddar cheese, preferably so much that the grits look yellow instead of white. If you're looking for a subtler taste, try throwing fresh herbs, like oregano or basil, in the water while the grits cook.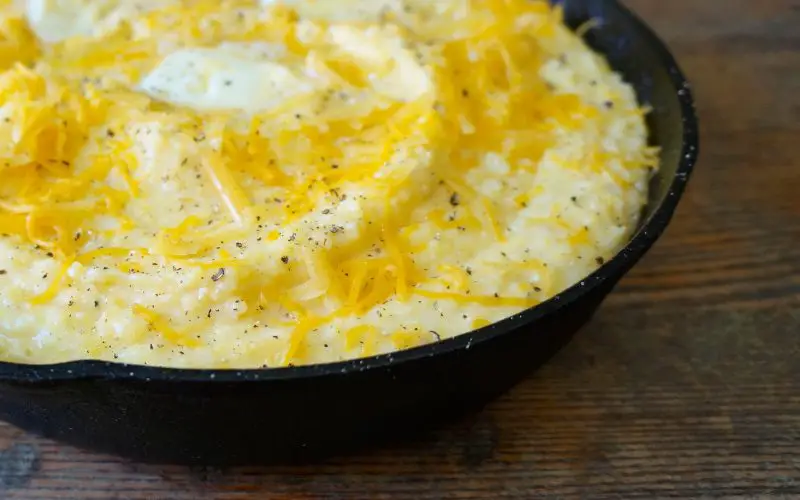 Speaking of cooking, unless you can boil water at your tailgate, you'll have to make the grits ahead. Refrigerating grits overnight and reheating them in the morning is easiest, but it also gives them a thicker and drier texture. If you prefer yours soupy, you should make them just before heading out.
Also, I'd like to go on the record as saying that Quaker's microwavable Quick Grits are perfectly good and acceptable grits. Ignore the purists telling you microwaved grits aren't real grits; I can assure you they're delicious (and very convenient!).
3. Homemade Chex Mix
This gives you the opportunity to fill your tailgate's need for salty, crunchy snacks without resorting to potato chips. Chex Mix has a more complex flavor and texture than chips, but it's easy to prepare. The only exotic ingredient is Worcestershire sauce, and the only necessary "cooking" is throwing the ingredients in a bowl and microwaving them a few times. To pile on the benefits, Chex Mix can be made several days ahead and doesn't require any reheating on game day.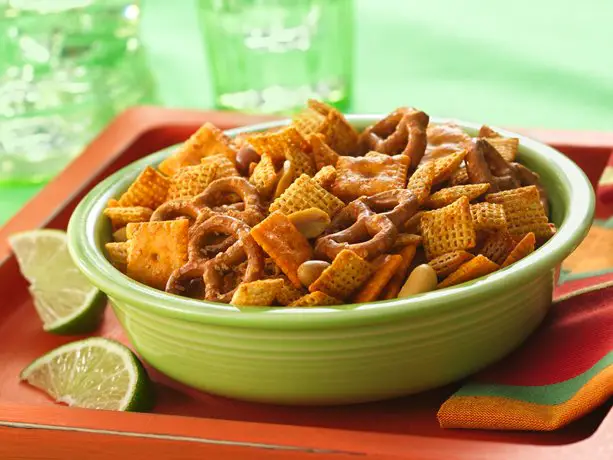 You can find the recipe on most Chex cereal boxes, and it's also posted online here. When it's cooking, the Chex Mix smells delightful, but take a tip from me and don't inhale the fragrance directly from the bowl while the mixture is hot. You might clear out your sinuses quicker than you want; the garlic powder and onion powder in the mix are surprisingly potent when they're warm.
4. Barbeque
Yes, this is more complicated than the other items on this list. However, barbeque doesn't necessarily mean cooking a whole pig. You can buy a small pork chuck roast and cook it in a standard oven (rather than a slow cooker), which still makes the meat tender enough to be pulled apart with a fork.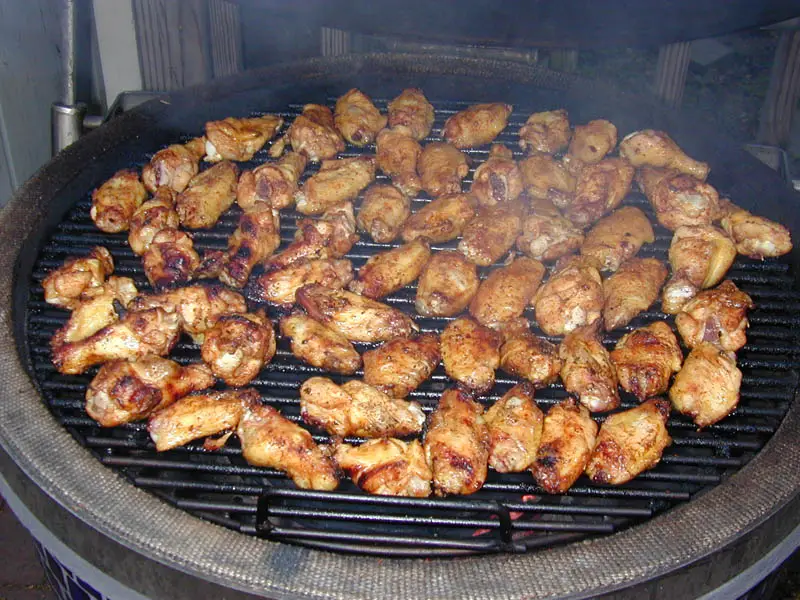 Just pick an afternoon when you have a lot of reading to power through and hang out in the kitchen for a few hours, until the meat's done. Or, if you prefer beef barbeque, ground beef only takes about fifteen minutes to fry from the time you take it out of the fridge to the time you drain the grease.
Whichever meat you choose, once it's cooked and you've cleaned off the fat, it's ready to be shredded and mixed with your favorite sauce. You can also make several smaller batches with different sauces, just to make sure everyone at your tailgate is happy.
5. Brownies
At some point in the steady grazing that is a tailgate, you'll want a break from salty and savory food. Every tailgate should have at least one sweet snack, and brownies are ideal because they don't require reheating and, unlike cookies, don't go stale in a few days. If you cut them small, they'll be easier to manage and no one will feel guilty for having more than one. The internet has dozens of recipes, so you're virtually guaranteed to find something that fits your budget and taste.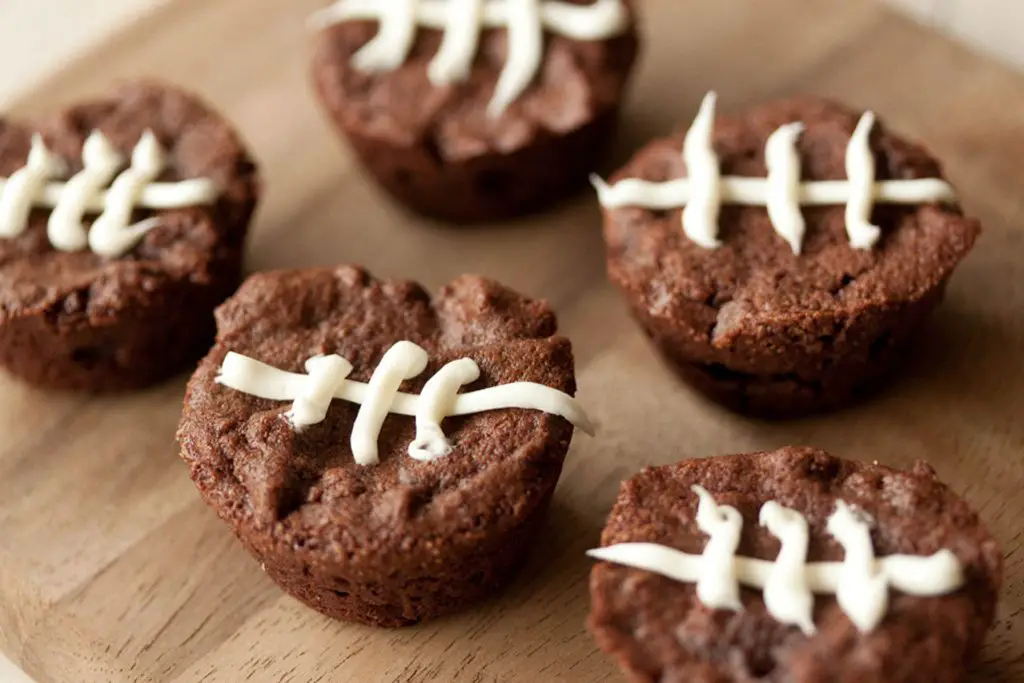 My mom often makes chocolate brownies with cream cheese on top, which are always popular. (Actually, anything with chocolate is probably a safe bet.) If you want to branch out a bit, similar treats like blondies and layer bars have the same versatility that makes brownies such a winner.