Anyone who grew up in the 2000s probably believes that their favorite childhood shows were some of the best ever, a fact evidenced by how common nostalgia-laced references and throwbacks are on social media. 
And while you can watch your favorite programs on a new service called DisneyNow, you can only unlock episodes by connecting to a TV provider. For most of college students, a cable provider is about as accessible as a unicorn, so it's not that great of an option.
Instead, the most convenient choice would be for Netflix to have them. However, in August 2017, Disney announced it was ending its licensing agreement with Netflix and pulling their content off the streaming service. So, while the chance that Netflix will ever host your childhood favorites is slim, it's still a fun hypothetical. Plus, who knows? Netflix might be facing some competition, but it's still the preeminent streaming service, and if anyone is going to snag a few shows from the Disney vault, it's Netflix.
So, the important question: If Disney did let Netflix feature some of its shows, which series should they include? Here are my five choices.
In this show, the Disney series' protagonist, Penny Proud, is close with her friends and family, and their clashing beliefs often lead to misunderstanding. While these challenges lead to many arguments, they typically come to a promising resolution.
The show also consists primarily of non-white characters and explores the struggles of other cultures. While the series clearly enforces several stereotypes, it also showed how passionate Penny was, and how (at times) her hopes and frustrations are very similar to those of her viewers.
In an episode called "Twins to Tweens," Penny wished she didn't have to take care of her twin sisters and that they would just grow up. I'm sure some of us grew up with younger siblings and wished we didn't have to stay home and babysit. There are many more episodes that reflect our daily challenges and wishes.
Young Lizzie (played by Hilary Duff, who was also in her early teen years) is going through girlhood and finding herself in junior high and high school. There, she meets bullies, boys and friends who stand up for her or offer a lesson. Each episode is filled with humor and Lizzie's animated ego who expresses her true emotions.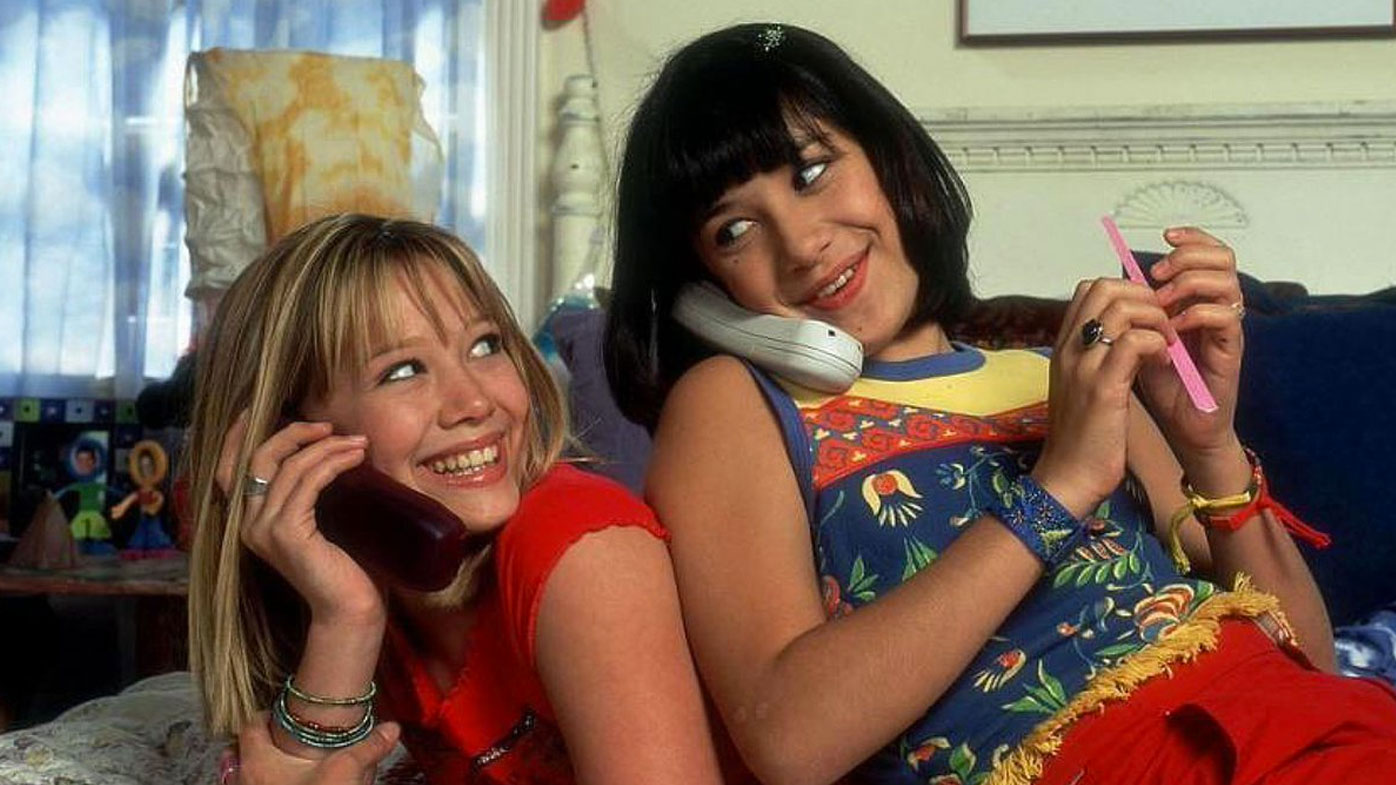 Lizzie's life still reflects so much of our lives as young girls, whether it's who our crush is or what's happening with our bodies. The series answers these questions, and shows how Lizzie responds to those issues. Even issues outside of puberty (like bullying and lying) are featured in the program. Adding the show to Netflix means that 2000s kids can watch all of their pre-pubescent fears unfold in real life and have a laugh at how ridiculous we might have been.
Your family owns a subway restaurant, you have two annoying brothers and one of the most creative, funny friends on the planet. Your life is good, but there's a secret no one knows about: you and your family are wizards. That's Alex Russo's life, as she and her family go about their daily lives, as wizards. As scary as it seems, Alex knows she and her brothers must compete to be the next family wizard
One of the things interesting about this show is how its magical world, though ordinary on the outside, is quite different from the famous "Harry Potter" world, which was popular at the time the series aired. Alex uses her magic at times to give herself a break, but sometimes the unintended consequences of her magic give the audience a laugh. We need more magic in the world, and this beloved Selena Gomez series can't be left out.
Raven Baxter sees the future in short, random visions that feature her friends and family members. Most of the time, her visions are events Raven tries to prevent, or are simply people saying rude or disagreeable things. Raven goes to great lengths to prevent her visions from happening or being interrupted. Her funny persona and friends create some unforgettable memories and laughs.
The show included issues like racism and body dysmorphia that audiences can relate to. Although Disney also produced a sequel, called "Raven's Home," Raven's teen years are just as important as her life as a mother. Like all young people, she's learning more about herself and overcoming the challenges life presents her with.
The word "impossible" is definitely not in Kim Possible's vocabulary. Kim is a normal girl with lots of growing up to do, even though she's secretly a spy. She not only battles with her adolescence while in high school, she battles crime and villains with her friend Ron Stoppable and his naked mole rat, Rufus. Kim and Ron go on wild adventures that range from saving the world to going on dates. The excitement never ends.
Kim is a cool girl with awesome skills who's also a cheerleader. She stays true to herself and her friends even when things become difficult and her feelings are stirred. Her support, drive and strength let the audiences see that her heart is in the right place when she saves the world and her friends from uncomfortable circumstances. Her adventures are unlimited, and they are full of anticipation and exhilaration. There is no shortage of high stakes in this world, and Kim Possible is an independent, brave young girl who grabs the world by the horns.