For decades, women (and perhaps a few men, too) have obsessed over Nicholas Sparks novels. All of his novels have been New York Times' best-sellers, and the majority of them have made it to the big screen. And, for the first time, one of them, "The Notebook," will be making its way to Broadway. It is hard to say, though, if the beloved novel and film's theater adaptation will live up to its expectations.
This certainly wouldn't be the first time a book or film has made it to Broadway. The list of successful Broadway musicals and shows that were originally novels or in movie theaters is quite endless; there are blockbuster hits like "The Phantom of the Opera," "Les Miserables," "Wicked," "Hamilton," "Matilda" and  "Cats." And then there are its share of flops, too, which could rival the list of successes, such as "Carrie," "Breakfast at Tiffany's," "Nick and Nora," "Holler if You Hear Me," "Doctor Zhivago" and "You're A Good Man, Charlie Brown."
When "The Notebook" came to movie theaters in 2004, audiences around the world received it well: It brought in a grand total of $13 million during its opening weekend, giving it bragging rights as No. 4 at the box office. Eventually, it grossed a total of $115 million and became the 15th highest-grossing romantic drama film ever.
Clearly, the love story between Allie (played by Rachel McAdams) and Noah (played by Ryan Gosling) resonated with audiences everywhere. Yet, can Sparks and the Broadway show's producers believe the theater adaptation will be just as successful as the film?
"The Notebook" is much more than a book and movie, at least to Sparks and his family. Sparks, who separated from his wife, Cathy, in 2015, wrote "The Notebook" after being inspired by her grandparents' love story, which spanned six decades. Soul mates Noah and Allie share many similarities with Cathy's grandparents. So, if musical creators and producers mess up the telling of the story, they are also messing with some very significant family history.
The scene where Noah and Allie die together is probably the most well-known of the entire story (well, aside from scenes of Allie's indecisiveness that were the inspiration behind many memes). It is certainly the most heart-wrenching scene and shows readers the true meaning of soul mates.
Cathy's grandparents had a similar relationship, as Sparks writes on his website. The couple became seriously ill at the same time, and considering Sparks had been inspired by their 60-year love story and deep connection, it is not a coincidence that his characters' stories resembled their relationship so much.
Sadly, Cathy's grandparents became so ill that they could not attend the Sparks wedding. Cathy, who shared a bond with her grandparents that was so deep she would drive hours on weekends in college to see them, hatched a plan to involve them with the wedding somehow. She asked her new husband the day after it was their turn to say "I do" if he loved her. After he gave his inevitable answer of "Of course I do," she told him he needed to do something for her. The task would be to drive to her grandparents' house and imitate the wedding she so wanted them to see. With a wedding dress, a tuxedo, a slice of wedding cake and the flowers she reserved for her grandparents in tow, the couple recreated the scene they missed.
Their recreation of the wedding was not only an enduring memory for the family, but it was also a moment that was pivotal for Sparks' future writing of "The Notebook." He observed that he and his wife treated each other in the same way her grandparents did after 60 years. The genuine care they had for one another, their ease, their friendship … Sparks started to see that all of these were ingredients to knowing you have found your soul mate.
Although Nicholas and Cathy's love story came to a halt with their 2015 separation, Sparks explained they will always have a close friendship. Sparks has their memories compiled in a notebook, just as Noah had for Allie.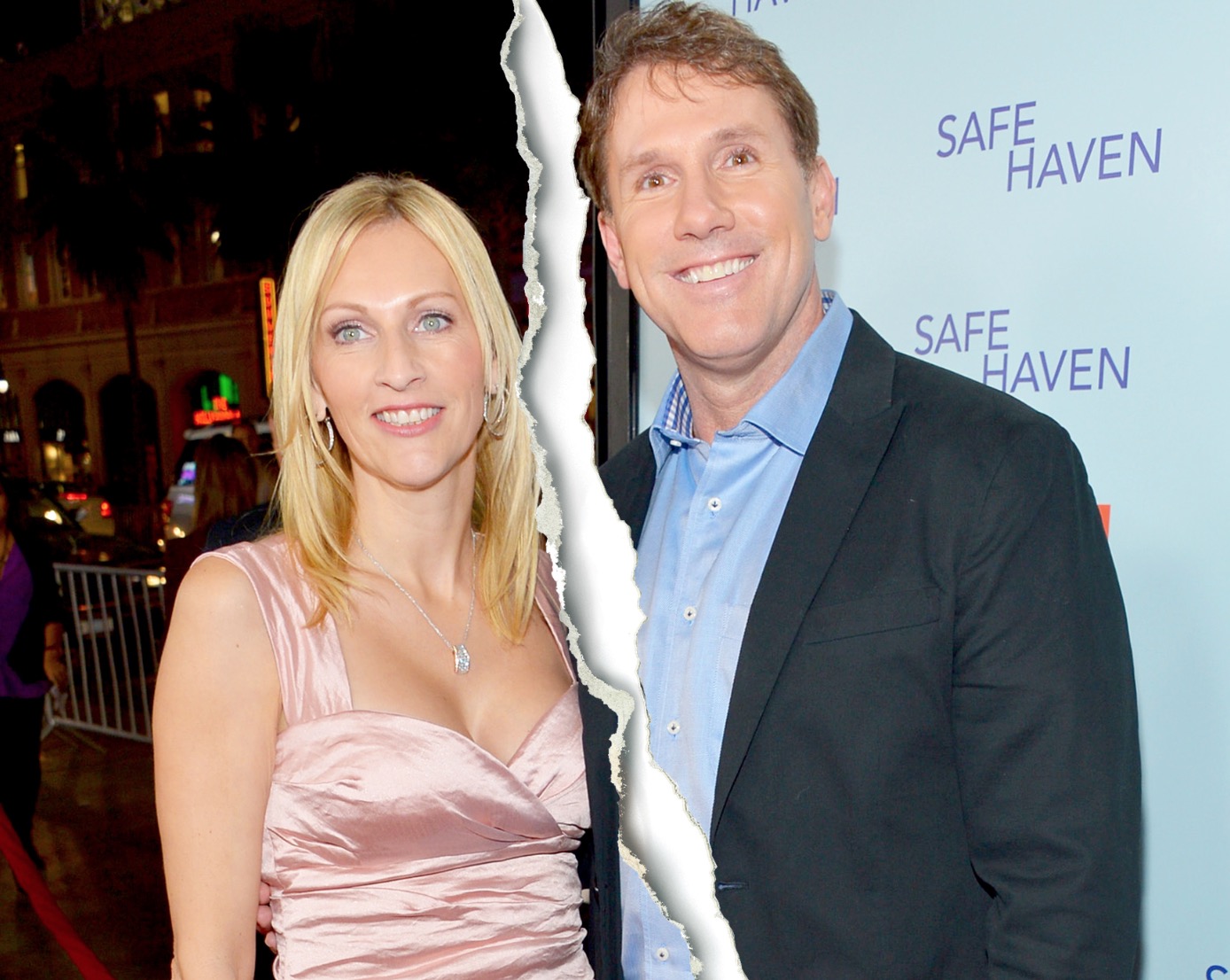 Singer and songwriter Ingrid Michaelson, who is a Broadway star herself, is set to write the lyrics to all of the songs. Michaelson spilled the beans on the "Today" show last week when she gave details about her involvement to host Hoda Kotb. "I'm writing a musical … and the musical is 'The Notebook,'" Michaelson announced in a singsong voice. "When I was approached about working on 'The Notebook' I had to excuse myself and go to the bathroom and cry and come back into the meeting."
"This is Us" writer Bekah Brunstetter will collaborate with Michaelson and others to create the musical. She explains her personal connection to the story: "The story hits home for me in two big ways: It takes place in my home state of North Carolina, and Alzheimer's runs deep in my family."
Considering Michaelson and Brunstetter's successes and their appreciation for the story, it just might be in good hands.
What is so distinctive about "The Notebook" is the bond the couple shares, which endures beyond death. They share a kinship that transcends everything: her engagement to another man, her mother's efforts to keep them apart and, more impressively, fate. Ravaged by Alzheimer's disease, Allie asks Noah in her recollection of him and their life together if he thought their love could do anything — specifically, if they could choose their time of death. Assenting his belief, they die in each other's arms. This had not been the same of Cathy's grandparents, but their lengthy romance and simultaneous illness make the two nearly interchangeable.
One would hope, then, that the musical can meet fans' high expectations. Writers have to create songs that demonstrate the passionate and everlasting love between Noah and Allie, and that is no easy task. However, maybe Michaelson, Brunstetter and all of the other cast and crew will be up for the challenge.