One of the first scenes during the courtship at the center of "The Big Sick" involves graduate student Emily calling an Uber to abruptly leave her first date with comedian Kumail, only to find that he is, indeed, her Uber driver. It's a moment that could have felt contrived or overplayed, but instead felt genuine and sweet as he drives her home good-naturedly anyway. The same can be said for the film overall; what could have been an over-the-top premise turned out to be a charming romantic comedy grounded in its sweetly flawed main characters. "The Big Sick" raises the bar by using understated humor and a focus on cross-cultural relationships to tell a fresh story applicable to romance in 2017 America.
The film follows the early relationship of Kumail, a Pakistani comedian, and Emily, an aspiring psychologist from North Carolina. After a complicated breakup, Emily falls into a medically-induced coma, leading Kumail to bond with Emily's parents and rethink their relationship. The film is based on the real-life events of the film's writers, Kumail Nanjiani (who plays himself) and Emily V. Gordon (played by Zoe Katzan in the film).
The pair has been married for ten years, and wrote the movie together after Nanjiani pitched it to mega-comedy producer Judd Apatow, who is behind films such as "Knocked Up," "Bridesmaids" and "Trainwreck." Compared to his other productions, however, humor in "The Big Sick" is more understated and dry. Laughs arise from awkward situations, such as Kumail's abrupt introduction to his sick ex-girlfriend's parents, or cringe-worthy interactions with his socially awkward roommate. The humor feels natural, drawing on everyday events that are much more likely to occur than an exaggerated partying or puking scene (see "Bridesmaids"). It is difficult to achieve humor that is both subtle and palatably funny, but "The Big Sick" pulls it off; in my crowded theater almost every joke received audible laughs.
The style of humor was also well-suited to the subject matter. When I first read about this movie, I wondered how they could ever make a coma, even a "good coma" as Kumail jokingly refers to it, something an audience felt comfortable laughing at. However, most of the jokes came not from the illness itself, but the awkward circumstances the illness created for Kumail, Emily and their families. The plot felt expertly handled and oddly believable in Nanjiani and Gordon's hands, perhaps because they had gone through it firsthand.
In fact, though called "The Big Sick," the movie is not about illness at all, but the complications that arise when two people with different family backgrounds fall in love, especially if those differences are cultural. Nanjiani and Gordon told the Huffington Post that their relationship can still feel taboo at times. "The idea of a cross cultural relationship is still a controversial thing," he told the publication.
Much of the movie's struggle comes from Kumail's difficulty reconciling the wants of his family, who believe he should be a lawyer and take part in an arranged marriage, and his own desires to pursue standup and Emily. The film's focus on diversity is also understated, but much-needed in a genre where stories about people of color are often difficult to find.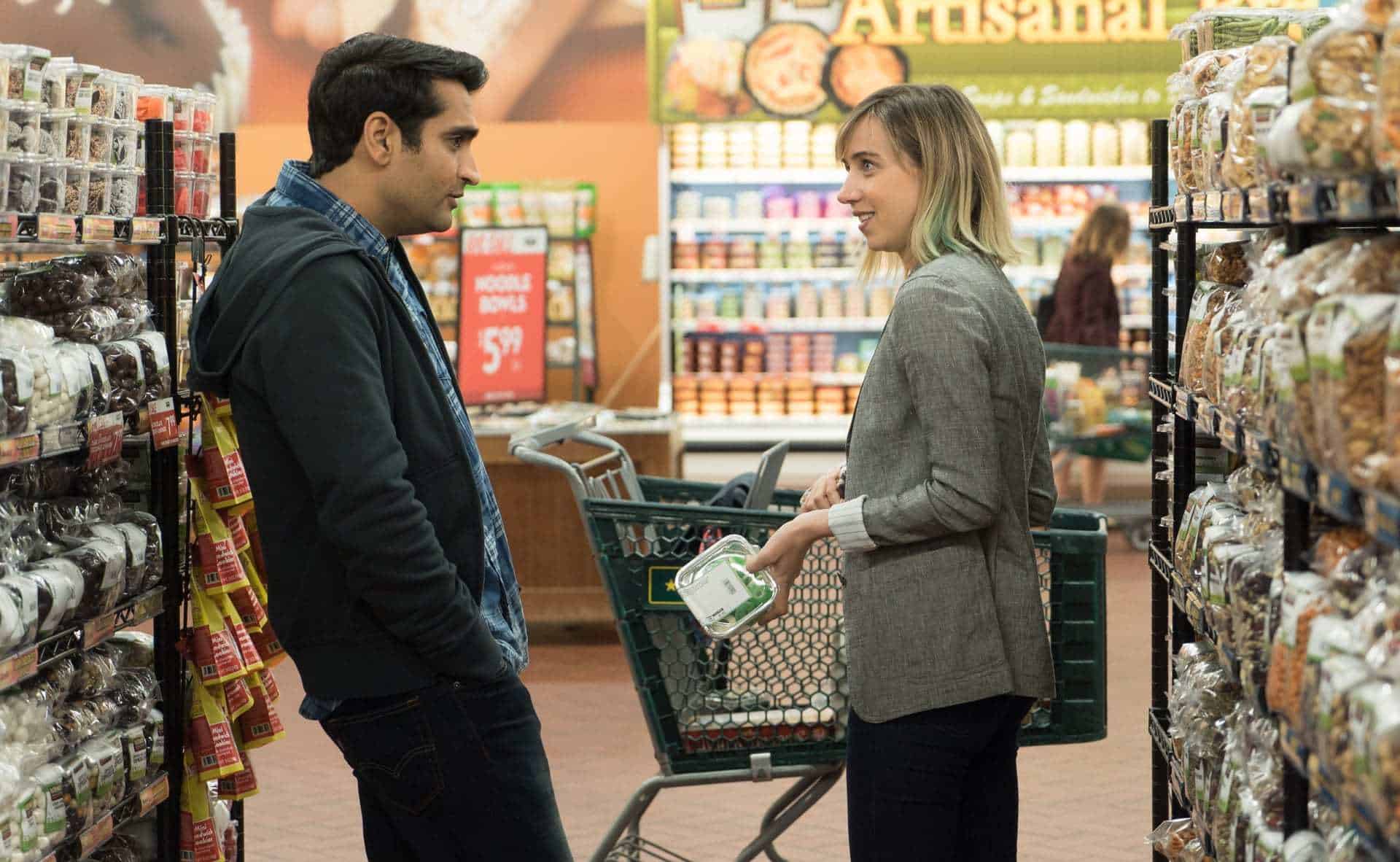 In a 2015 study done by USC Annenberg, only 28.3 percent of characters with dialogue in American movies released in the last year were from non-white racial/ethnic groups. That statistic only covers actors with dialogue, not even accounting for the greater disparity in representation among leading and supporting characters. As film critic Barry Hertz pointed out in The Globe and Mail, "aside from 'Master of None,' has there ever been a Hollywood product with a brown actor as its romantic lead?"
I have a definite soft spot for classic romantic comedies, especially if they're from the '90s and involve Meg Ryan. But re-watching them with mature eyes reveals that classic rom-coms didn't cut it when it came to relating the love stories of all people, across cultures and backgrounds. The rareness of a love story like Kumail and Emily's to achieve portrayal in a Hollywood film makes it all the more compelling and necessary.
The film's love story was made even more impactful by revealing the universal struggles present within a specific cultural issue. Kumail and Emily are paralleled by Emily's parents, who also came from different family backgrounds, her mother from southern North Carolina and her father a traditional New Yorker. Played by Holly Hunter and Ray Romano, the parents' dynamic inspires much of the change Kumail goes through during Emily's illness. The similarities between the two couples reminded me that everyone worries, in varying degrees, about how their partner will or will not be accepted by their family. The film fights for the idea that marrying for your own idea of love, not your parents' or anyone else's, is what makes a relationship last. And yet, though this message is relatable for many, shedding light on the specific dynamics that Kumail had to navigate as a Pakistani American made the movie a more enriching, deeply felt experience.
The situational humor and diverse storyline both contribute to the movie's most important component, the vital component for any successful romantic comedy: a strong, living heart. The romantic comedies of my youth feel personal only because of the memories I've attached to them; films like "Notting Hill," "The Wedding Planner" and "Pretty Woman" were entertaining, but ultimately felt like fairytales, out-of-reach dreams that didn't apply to my own (albeit nonexistent at the time) love life.
This story was different because I could picture the interactions between Kumail and Emily, and even Kumail and Emily's parents, happening to me or my own friends. The characters weren't just relatable, they were alive, rounded out with imperfections and quirks, mundane fears and dreams. "The Big Sick" has created a new standard for romantic comedies because it demands that we find magic in regular life, that we look past easy gags and traditional movie stars to find stories that match the world we live and find love in, in ordinary, extraordinary ways, every day.