Academy Award winners for Best Picture are often films that would not be described as particularly uplifting or heartwarming. Excellent movies such as "No Country for Old Men" and "The Hurt Locker" are gritty past winners that revolve around dark, riveting plots and prove to be compelling examples of moviemaking. Predictions for this year's frontrunners reflect this pattern, as they include films such as Christopher Nolan's "Dunkirk," which tells the story of allied soldiers in World War II, and Kathryn Bigelow's "Detroit," a drama based on the 1967 Detroit riots.
History has shown us that Best Pictures don't always have to be somber or harrowing in order to take home the gold. Danny Boyle's inspirational "Slumdog Millionaire" surprised many when it was chosen over nominations such as "Milk" and "The Reader," especially since the film didn't campaign as widely during award season as the other contenders did. Just as Boyle's crowd-pleaser seemed to come out of nowhere back in 2008, there a few considerations this year that have potential to challenge the bigger competitors, so here are three of those indie movies that critics believe may have a chance to be nominated in 2018.
1. "The Big Sick"
You may have read about this indie favorite on Study Breaks or have already seen it if you're a big fan of HBO's "Silicon Valley," the show that actor Kumail Nanjiani is perhaps best known for. The humorous and heartwarming plot is actually inspired by the real-life romance between Nanjiani and his wife, producer Emily V. Gordon. Nanjiani plays himself in the movie and actress Zoe Kazan takes on the role based on his wife. The charm is dialed up with performances by Ray Romano as Emily's awkward father and Holly Hunter as her scrutinizing mother. The story follows standup comedian Kumail and grad student Emily as they fall for each other after a one-night stand, but their new and complicated relationship is quickly interrupted when she is stricken with a mysterious illness. Kumail's feelings for Emily are tested by his own family's traditions and by Emily's zany parents, who question his intentions.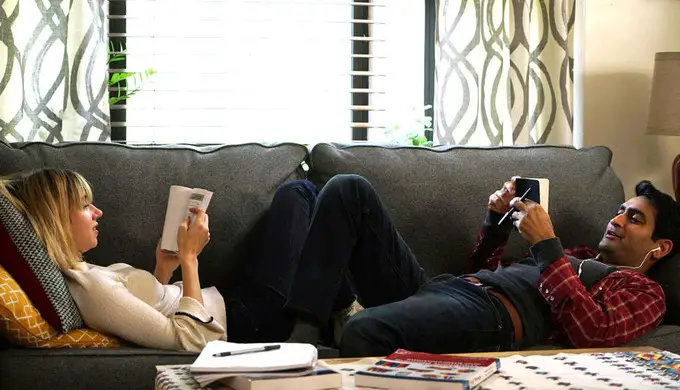 The idea to make a film based on Nanjiani's experience came when the actor met producer Judd Apatow, known for comedies such as "Get Him to the Greek" and "Bridesmaids." When he told the veteran moviemaker the unbelievable story about his wife's illness, Apatow insisted that they had to make it into a movie. The plan turned out to be a success, considering the fact that critics have been raving about the film since its initial showing at the Sundance Film Festival. Nanjiani hopes that Hunter and Romano get nominated for their admirable efforts. He tells "CinemaBlend," when it comes to awards season, "I would really, really love it if those guys were recognized." If you haven't had a chance to see "The Big Sick," check out the trailer here to see if it sparks your interest.
2. "Lady Bird"
Greta Gerwig's "Lady Bird" is a coming-of-age story about a high school student with artistic aspirations. Christine "Lady Bird" McPherson struggles in her relationship with her mother, Marion, and vows to move away from California to go to school in the East Coast. Actress Saoirse Ronan plays the self-named Lady Bird and Laurie Metcalf seems perfect in the role as her skeptical-but-loving mother. The film is Gerwig's first as a solo director and is inspired by her own experiences growing up in Sacramento and attending a Catholic high school. It has recently become the best-reviewed film of all time, according to the Tomatometer score of critic reviews on the popular movie review site "Rotten Tomatoes," and has been highly recommended on Study Breaks as "a must-see for all young people trying to find their place in the bigger picture."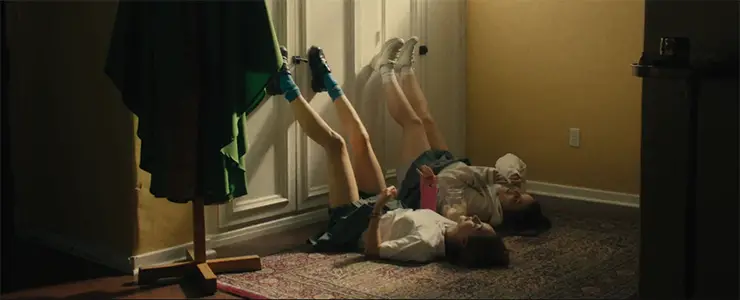 "Lady Bird" takes place in the early 2000s, prior to the explosion of smartphones on the consumer market and before the recession helped to make thrift store shopping such a popular activity. Setting the story in this period allows for situations that might seem odd today, as seen in this promotional video where Lady Bird's character asks her mother to buy her a magazine. "If you want to read it we can go down to the public library," Marion says, a suggestion that is not heard so often in this day and age when library use is falling, both here and abroad. The nostalgia only adds to the overall charm of the film that most reviewers are reporting. To get a better idea of the mother-daughter chemistry, check out the official trailer here on YouTube.
3. "The Florida Project"
Back in 2015, a film shot on iPhones and a tiny budget was contending for an Oscar nomination. Director Sean Baker's "Tangerine" didn't get that nod, but his most recent film, "The Florida Project," is building momentum as a possible candidate for this year's nominations. The movie stars William Dafoe as a motel manager alongside newcomer Brooklynn Prince, who plays an inquisitive six-year-old resident named Moonie. The story takes place in Florida near Disney World, where Moonie's young mother Halley struggles to make ends meet while her daughter explores the impoverished motel landscape daily with other (mostly) unsupervised children.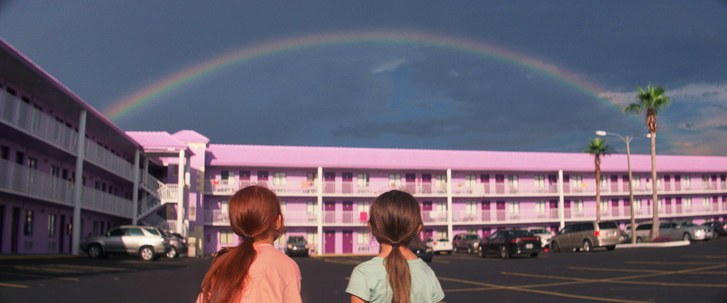 Although this one is admittedly the most sobering and emotionally jarring of the three Oscar-hopefuls mentioned here, the performances by Dafoe, Prince and actress Bria Vinaite in the role of Halley have inspired many glowing reviews for the film, some of which are calling "The Florida Project" one of 2017's best films. Judging from the trailer for the movie and this official featurette, it's easy to see the charming "alchemy" that is accomplished when you combine veteran actors and actresses with "first-timers," as the filmmaker explains in the video. Baker and fellow writer Chris Bergoch began to develop the idea for the movie after learning about the "hidden homeless," families forced to live in motels in order to survive after the Great Recession. He tells "The New York Times," following the interview, "If more stories are told about marginalized communities, subcultures and minorities, the less marginalized they will be."
Perhaps that's a commonality that all three of these films share. They explore perspectives of marginalized characters who may not have been thoroughly examined on screen before. It will be interesting to see if any or all of these indie successes get selected for recognition at the 90th Academy Awards ceremony on March 4, 2018. With nominations scheduled to be announced on January 23, 2018, there's still a couple months left to check out the contenders and spread the word about the films you hope will rise to the top.