I have an important question for my fellow college students: Have you done anything worthwhile in your life so far? Be honest. Are you satisfied with your answer? Are you experiencing a quarter-life crisis? Are you making the most out of your youth? If you answered "no" to that last question, then I suggest that you check out "A Place Further Than the Universe."
"A Place Further Than the Universe" (or "Sora Yorimo Tōi Basho") is an anime TV series produced by Studio Madhouse that aired January through March 2018. There are 13 episodes that are available on platforms such as Crunchyroll and Kissanime.
To give you an idea of how popular this show has become, Crunchyroll users rated it 4.9 out of 5 stars, and MyAnimeList gave it an 8.65 out of 10. Some reviewers even claim that this show could be a potential nominee for Best Series of the Winter 2018 anime season, and I have to agree. The first reason behind this has to be the animation.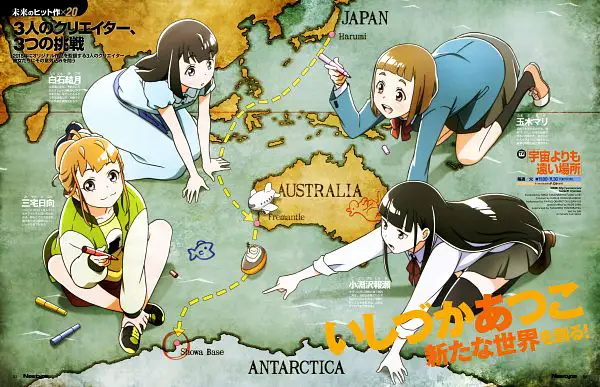 Everything in this show is aesthetically pleasing with the sun shining on these gorgeous and vibrant colors. The body movement is so fluid and there is such meticulous attention to detail in everything that the animation almost looks real.
The story begins with the main character, Tamaki Mari, a 16-year-old high school girl who realizes that she has let the call for adventure go to voicemail for far too long. Her panic is portrayed realistically and not in your typical anime-style hyperactivity and sweat droplets appearing on foreheads. This makes it even easier for viewers to place themselves in Mari's shoes and for the non-anime fans to relate.
Fearing she might never get another opportunity, Mari packs up her things and joins a civilian expedition to Antarctica along with three of her brand-new best friends. I know that sounds a little far-fetched, but the writers did a good job of keeping the logistics reasonably believable. The girls have permission slips signed, attend summer training camps and even get part-time jobs to assist with fundraising. Then, of course, there are their silly antics.
The main theme of "A Place Further Than the Universe" is to make the most out of your youth, and the show definitely takes its own advice. It uses its young characters to keep the energy flowing and to keep that free-spirited, upbeat vibe alive. The characters run and jump around frequently but without getting annoying.
The girls themselves have a real chemistry. It's fun to watch them bounce off of each other's individual personalities. Mari, with her perpetual optimism; Shirase, with her stoic confidence; Yuzuki, with her professional guidance; and Hinata, with her original quotes of wisdom.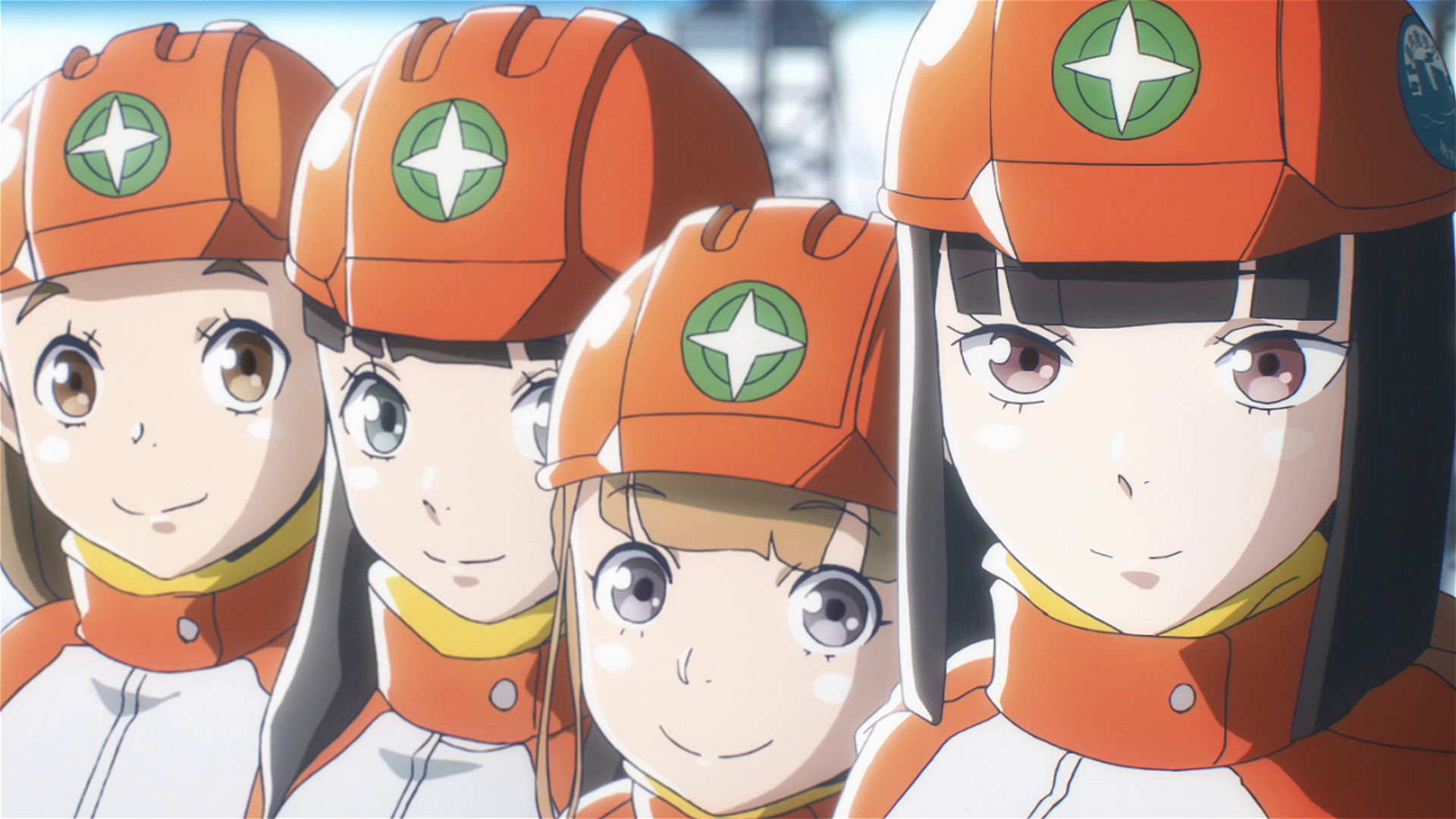 They each bring something to the table and end up relying on each other more than expected for four people who only recently met each other. They are not quite naive — they have concerns about certain aspects of their own journey — but they are enthusiastic in a way that only young adults with nothing to lose and everything to gain can be.
It is the message of this anime that is truly inspiring. Being young myself, I am experiencing the same lack of purpose and direction that motivated Mari to go on this journey in the first place, and I am sure that a lot of other students are experiencing it, too.
When I first watched the premiere episode, it was a huge relief to see that someone else — despite being animated — was facing the issues that I was. It was the same feeling you get when you admit to your friend that you haven't started writing your essay, and they tell you that they haven't either.
College is a crucial time in a young person's life to make decisions, and it can be extremely intimidating. Which career should I start working toward? When do I move out of my parents' house? Should I take this risk? How do I know which is the right path?
Unfortunately, this anime tells us that the answer is that you will never know which is the right path until you try it. Also, know that you do not necessarily have to walk down that path alone.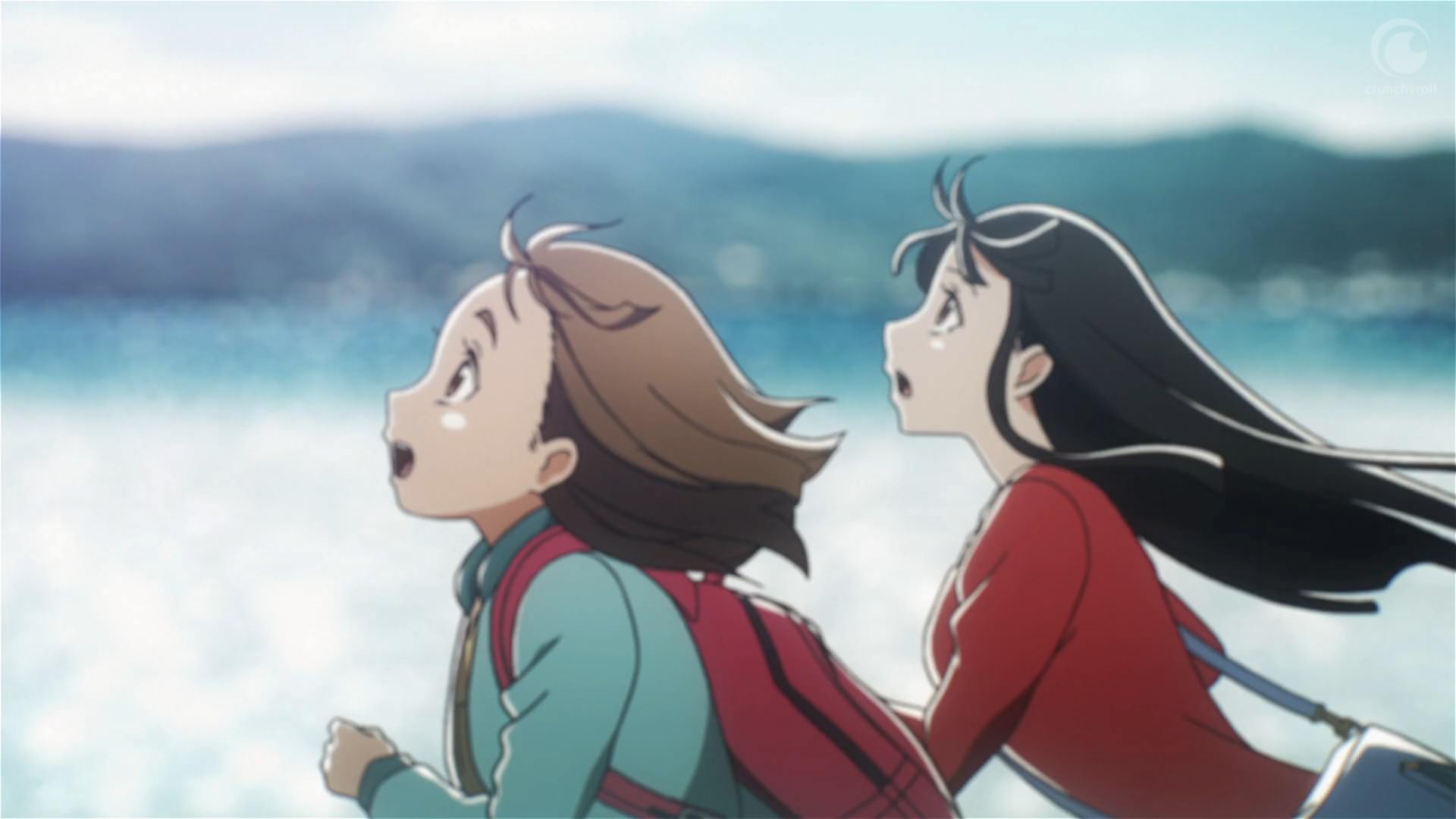 The expedition is not all fun and games. Each girl has her own, more serious motives behind going to Antarctica. Shiarse is hopeful about finding her mother, who disappeared during a previous expedition a few years back. Yuzuki is trying to escape the limelight her mother keeps forcing her into. Hinata wants to cure her loneliness after being bullied in school.
They have their moments of doubt, and when they become extremely seasick, a couple are ready to turn in the towel. But as I said before, each girl, with her individual personality and perspectives, finds a way to support the others, and what follows is a heartwarming scene of four friends learning to embrace the fear and the uncertainty of life.
By watching these teenage girls pluck up the courage to fulfill their dreams and travel the world, it makes me feel like maybe I, too, have a chance of making the impossible come true. I hope this anime inspires you to do the same.
In short, "A Place Further Than the Universe" is a vibrant, fun and touching anime that I recommend all young people — even the non-anime fans — who are going through a quarter-life crisis to check out.