With just a glance over any streaming source's television show section, the average viewer will quickly realize that many popular series these days have one thing in common: teenagers.
Given the popularity of controversial shows like "13 Reasons Why" and newcomers like "Riverdale," it's clear that society is interested in the teenage experience.
That experience usually involves teens battling school and social life troubles, plus whatever added flair — murder, mystery or magic, to name a few — makes the show more than just a "Degrassi" wannabe. However, even with the differences in tone and the addition of a little eccentricity, the popular shows of today and yesterday also tend to have something else in common: a majority of the characters are white.
Fortunately for the future of television, Netflix's "On My Block" is a top-notch coming-of-age series that balances the experiences of teens of color with narratives that make sense of high school drama, difficult issues and life in general.
Unfortunately for fans, the show only has one season out right now, and the wait for the second season seems to be driving viewers up the wall. Sure, the next season was confirmed to be coming out some time in 2019, but the combination of a dire cliffhanger, casting issues and the state of the real world make the need for the series to return as soon as possible even more drastic.
First airing in March 2018, "On My Block" ran a 10-episode first season filled with the ups and downs of inner-city Los Angeles living.
The newly blossoming Monse (Sierra Capri), savvy and hot-headed Ruby (Jason Genao), worrisome Jamal (Brett Gray) and quietly mysterious Cesar (Diego Tinoco) were introduced as childhood friends who were trying to stick together in their new high school environment, despite the hardships and changes that come with entering a new school year.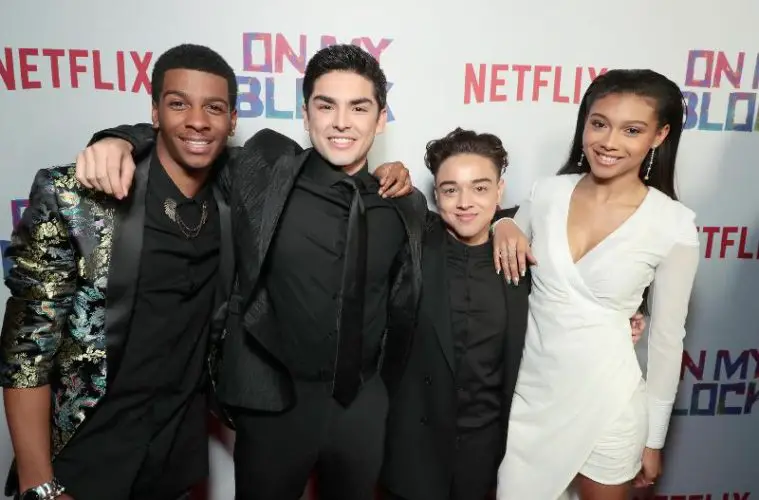 They become friends with the divisive Olivia (Ronni Hawk), who brings a little extra romantic turmoil to the already rocky friend group dynamic. If a friend group love triangle (or, more specifically, a love square) doesn't scream modern television, then I don't know what constitutes entertainment anymore.
The show seems basic enough when described in such simple terms. Teenagers navigating high school and romantic difficulties? Sounds like "Ned's Declassified" to me.
What "On My Block" has to offer is so much more, though. The five friends must not only navigate the basics of high school together, but also deal with issues such as Cesar's gang involvement, Monse's growing body attracting unwanted attention from men and the deportation of Olivia's parents. Mix all that with the danger of the area they live in — old classmates threaten open fire and trick-or-treating in a richer neighborhood ends in disaster — and "On My Block" starts to shine through the crowd of adolescent stories.
The political tendencies of the series — with issues such as poverty, immigration, sexual harassment and gun violence at the forefront — put a level of importance on remembering that not everybody lives like the characters in "Pretty Little Liars," and that violent events aren't specific to fictional worlds.
It may not be fun for viewers to be reminded that children in America actually deal with these things, but the reality is that "On My Block" is pushing the boundaries of representation to illustrate that the kind of TV drama everyone is used to watching has actual, real world counterparts.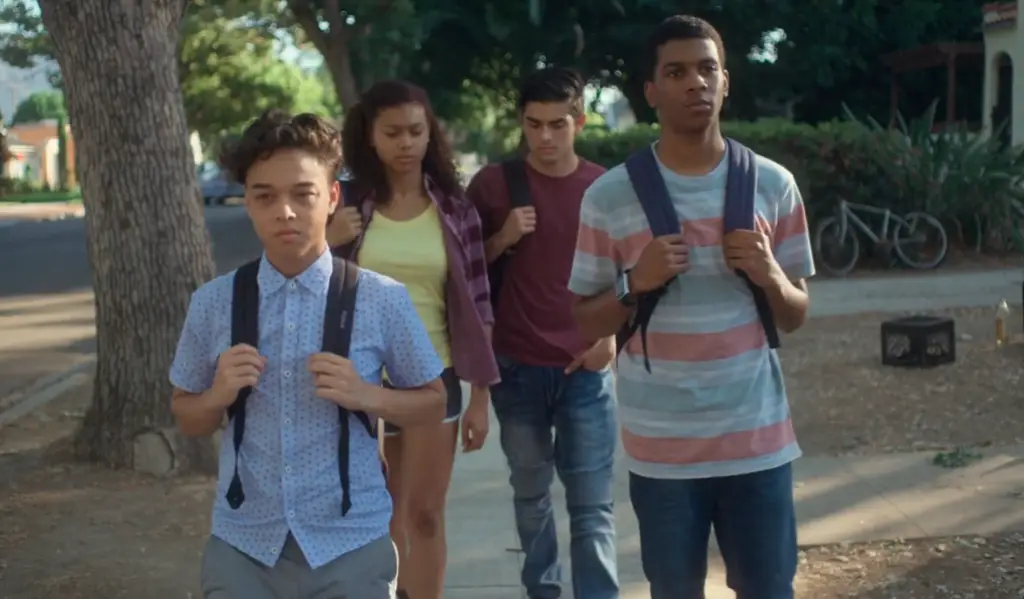 Despite the focus on these issues, "On My Block" doesn't overshadow the personalities or individual challenges of the characters. I mentioned balance before; everything about this show is a balancing act.
Too much romantic high school drama and the characters' lives aren't realistic. Too much real-world trauma and the characters become only a vessel of their environment. Maintaining both the tumultuous relationships that high school can bring and the consequences of simply being non-white and alive in a not-so-rich part of town is difficult but tremendously rewarding for audiences and storytellers alike.
Luckily, "On My Block" isn't all drama and heartbreak. There are ample amounts of humor throughout, particularly Jamal's obsession with the rumor of a hidden treasure that was stolen from a skating rink in the '80s and supposedly buried somewhere nearby. This little side-plot develops into a full-fledged adventure and adds a bit of fun suspended disbelief to an otherwise rather gritty reality.
Each character even has their own unique comedic vibe, from Ruby's oblivious discussion with Cesar's older brother (which, in the end, pulls Cesar further into gang life), to Monse's frustrated digs at Ruby and Jamal when they are being a little too juvenile. Most importantly, the five characters all love each other wholeheartedly, and the most heart-wrenching problems come from the fact that they can't always help one another.
Even with all of the praiseworthy aspects of "On My Block," the series does have its downfalls. One of the fanbase's biggest qualms is that Ronni Hawk, who plays Olivia, is not Latina like her character and appears to support Donald Trump, a known advocate for deporting immigrants. The issues of immigration, deportation and identity are central this character, and the gaping inconsistencies between actor and character are driving fans to call for recasting.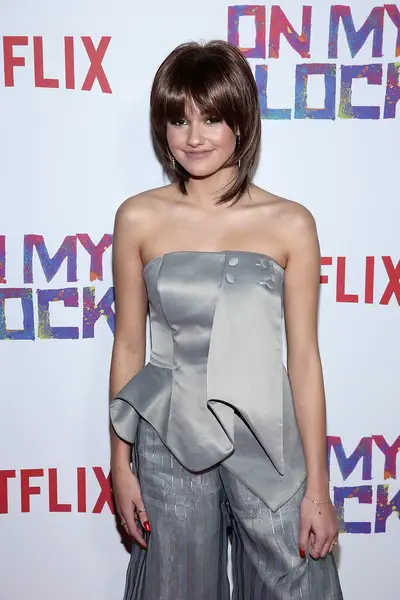 Still, the show has numerous merits outside of a faulty casting decision. By working through representation issues, such as the casting of Ronni Hawk, in future seasons, "On My Block" could become a role model for other popular programs, and likely would gain an even more supportive fanbase. Just as the series itself points out, mistakes can be learned from and there are numerous chances to grow.
The continued potential for "On My Block" is one huge reason that fans are desperate for a second season in the near future. Thankfully, the show has been renewed, and while I'm sure fans understand that it takes time to film and edit, everyone is itching for that next set of episodes to appear as quickly as they can.
For those who haven't watch the first season of "On My Block" yet, I'll just say that a devastating, highly relevant cliffhanger ended the final episode, and the outcome that event is yet to be revealed.