As a self-proclaimed movie fanatic, I am constantly scouring the internet for movie reviews, recommendations, trailer breakdowns, movie news and comedic analyses. YouTube is usually my go-to platform when searching for movie-related content, and to help anyone interested in sailing the web waves for film info, I've assembled a list below of my favorites.
Here are the best YouTube channels to check out if you're a fellow movie geek like yours truly.
Screen Rant, a YouTube channel as well as a website, is known for their in depth look at movies. Their most popular videos have to do with finding editing mistakes, hidden Easter eggs, making sequel predictions and finding neat deleted scenes most people are unaware of.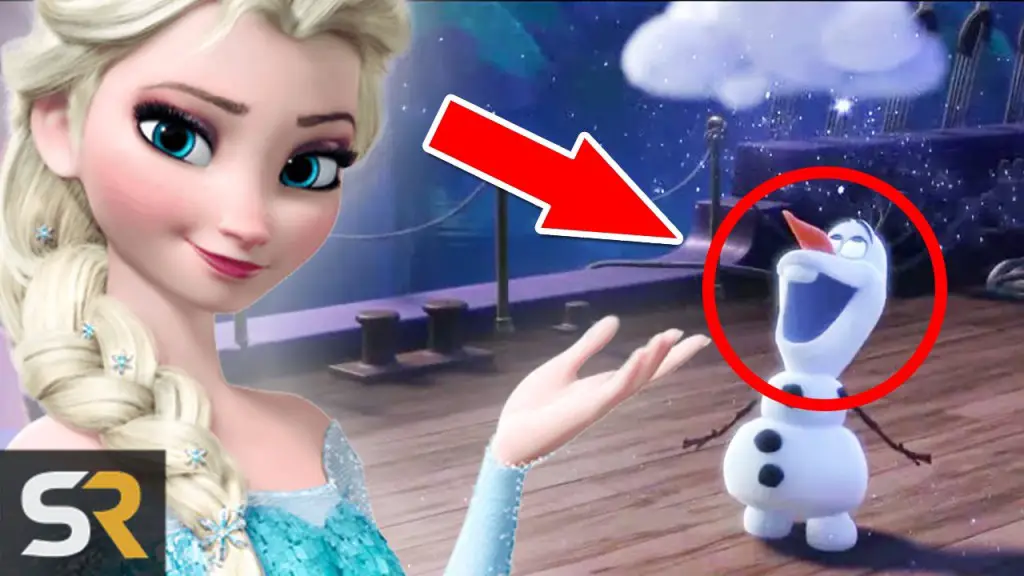 I first found the site when I clicked on a video titled "10 Hidden Adult Jokes in Children's Movies" which was very entertaining and informative. Their insight and analysis of TV shows and movies make them one of my go-to channels when I'm looking for reliable news or fun facts. And while Screen Rant covers a variety of movies, they definitely cater toward fans of Disney, Star Wars and superhero films the most.
The Nostalgia Critic, a web series created by Doug Walker, is perfect for anyone who wishes to live in the past for a little bit longer. Equipped with his motto, "I remember it so you don't have to," he assesses which beloved childhood films actually live up to the hype adults had for it when they were little and which, looking back, hit slightly below expectations. Spoiler alert: many are the latter.
He criticizes old favorites such as "Spy Kids," "Sharkboy and Lavagirl" and of course a couple of Disney films. His sarcasm and passionate outrage over certain films makes him tremendously entertaining. You can watch him and his team of critics on Channel Awesome.
Jeremy Jahns is my personal favorite film critic. He reviews all of the big blockbuster movies and gives his audience a brief, five-minute review of what worked well in the film and what could have been better. His energy on screen and his passion for film are what, in my opinion, make him one of the best.
He made up a creative rating system that is unique to himself and showcases his personality. Instead of the typical A, B, C rating, his highest rating is "Awesometacular" and his lowest rating is "Dogshit."
His other ratings include, "Buy it on blu-ray," "Only watch it if you're drunk" and "No alcohol required." His reviews give a pretty objective view of whether a movie is worth seeing without giving away too much, but he does go in depth with his occasional spoiler reviews.
However, he does have a heavy bias toward everything related to superheroes, and he rarely ever reviews romance or lesser known films. In addition to movie reviews, he also does trailer reactions, movie news reactions and video game reviews.
Chris Stuckman is another movie reviewer who discusses new and old movies, though he goes much more in depth than Jahns on what he personally likes about each movie.
Another way Stuckman differs from Jahns is he does many anime and animated film reviews. He has covered films such as "Ghost in the Shell" and "When Marnie was There." He also reviews the non-blockbuster films that were made independently or just didn't get widely advertised, the most recent being "The Neon Demon," which definitely makes him more relevant to a variety of moviegoers.
Stuckman also has an entertaining review series called "hilariocity," in which he reviews movies he deems so atrocious that they're hilarious and discusses the movies in depth to pick apart all of their atrocities. I recommend watching the "Twilight" hilariocity review, which he does with his wife.
Unlike many of the other channels on this list that are operated by individuals, Screen Junkies is a YouTube channel run by a team of YouTubers. They are best known for their "honest trailers," in which they make a trailer of a popular movie after it's been released and portray the movie in the way it actually should have been portrayed.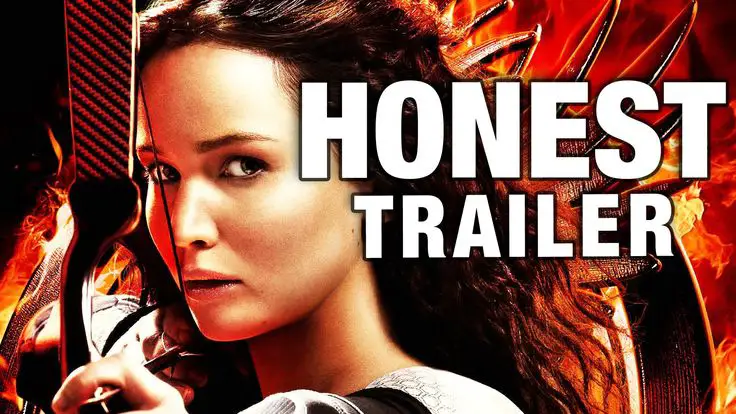 The deep movie trailer-esque voice of Jon Bailey only makes the honest trailer even better, and fans leave ridiculous sentences in the comments for him to read in his movie trailer voice at the conclusion of videos. With Screen Junkies, audience members are always in for a laugh. In addition to honest trailers, they gather members of their staff along with special guests to participate in movie fights, where they argue over topics such as who would be the best movie character to take to prom and whether "Star Wars: The Force Awakens" is the best "Star Wars" film.
They also do spoiler reviews, go on set visits and have interviews with actors and directors. Fans can unlock even more Screen Junkies content including segments hosted by Chris Stuckman and Jeremy Jahns, by signing up for Screen Junkies plus on their website.
Black Nerd Comedy is a YouTube channel created by a guy named Andre. Like the name suggests, he's black and his videos are always enjoyable to watch because of his undeniable enthusiasm for anything nerdy, his endearing high pitched voice and his laugh, which is impossible to not laugh at. Seriously, just try not to.
Like several of the other entries on this list, he does movie reviews, video game reviews and movie news, but he is most distinguished for his love of Power Rangers. He keeps up with the latest Power Rangers movie news for his followers, and he's always there to give you the deets on new castings and his opinion on big events. He's even interviewed some Power Rangers cast members from the past, and of course has reviewed past Power Rangers seasons.
Have you ever watched a movie and felt you've seen the plot before? When I have that feeling, I check out Couch Tomato. He combines his unique slang along with his brilliant humor to compare movies side by side, dissecting 24 parts of each movie that are similar to each other. Some of my favorites include "24 reasons X-men First Class and Big Hero 6 are the same" and "24 Reasons Twilight and Fifty Shades of Grey are the same."
While some of the comparisons hit the mark extremely well, others seem like they're reaching a bit. I don't really care if his analyses are exceptionally accurate, because I can always count on each "24 reasons" video to leave me entertained. He also makes "24 differences" videos and distinguishes two movies several people believe are too similar such as "White House Down" compared to "Olympus has Fallen." Additionally, he has podcasts on his websites to keep you thoroughly entertained in between his 24 reasons videos.
In one of Couch Tomato's podcasts, the creator credits Cinema Sins as being the first YouTube channel he subscribed to, probably because Cinema Sins is the greatest. The channel is run by the duo Jeremy Scott and Chris Atkinson, Scott being the voice behind the Cinema Sins series.
Cinema Sins is most popular for taking a movie and naming everything wrong with it. The videos can range from 2–20 minutes depending on how many sins are found. Mistakes can be anything with editing, acting, directing, product placements or even small things that Scott specifically was less than fond of.
For example, he often criticizes films for listing the city and country name on the screen during a scene change instead of just listing the city if the city is well known. The "sins" they find with the movies are hilarious and Scott delivers them with straightforward dry humor. It's always fun to watch a movie see how many "sins" you can detect before they do. Cinema Sins also has a few spin off series they created including Music Video Sins, Brand Sins and Scott's personal channel, Cinema Sins Jeremy.
What sets Mr. Sunday Movies apart from other movie critics are his trailer breakdowns. While many other reviewers on this list do trailer reactions, Mr. Sunday Movies makes "things you missed" videos, taking time to pick apart the simplest sentences, quickest scenes and smallest details in a trailer to figure out what the movie could be about and what surprises might be in store.
While some of his dissections are just theories, oftentimes he's spot on. His Australian accent combined with his seemingly laid back attitude definitely increases his appeal, making him seem like a chill person you would want hang out and talk movies with.