Nicolas Cage, the 54-year-old Oscar-winning actor, said in an interview with The Blast that he wants to continue to perform for another three to four years, and then focus more on directing after retirement.
Cage made his on-screen debut under his real name, Nicolas Coppola, in the 1981 TV movie "Best of Times." A year later, he gained a big part in "Fast Times at Ridgemont High."
Since then, Cage has starred in over 70 movies, including "Captain Corelli's Mandolin," "Leaving Las Vegas" and "Gone in 60 Seconds."
According to Rhian Daly from NME, Cage revealed earlier this month that he was never a fan of the "Ghost Rider" movies, in which he starred in the 2007 original and its 2012 sequel as vigilante Johnny Blaze.
"Ghost Rider was a movie that always should've been an R-rated movie," Cage said. "David Goyer had a brilliant script, which I wanted to do with David, and for whatever reason they just didn't let us make the movie. 'Ghost Rider' was designed to be a scary superhero with an R-rating and edge, and they just didn't have it worked out back then."
He currently has seven projects at various stages of production at present, which include bank-heist movie "#211," an action thriller titled "Between Worlds" and "The Croods 2," in which he voices caveman Grug.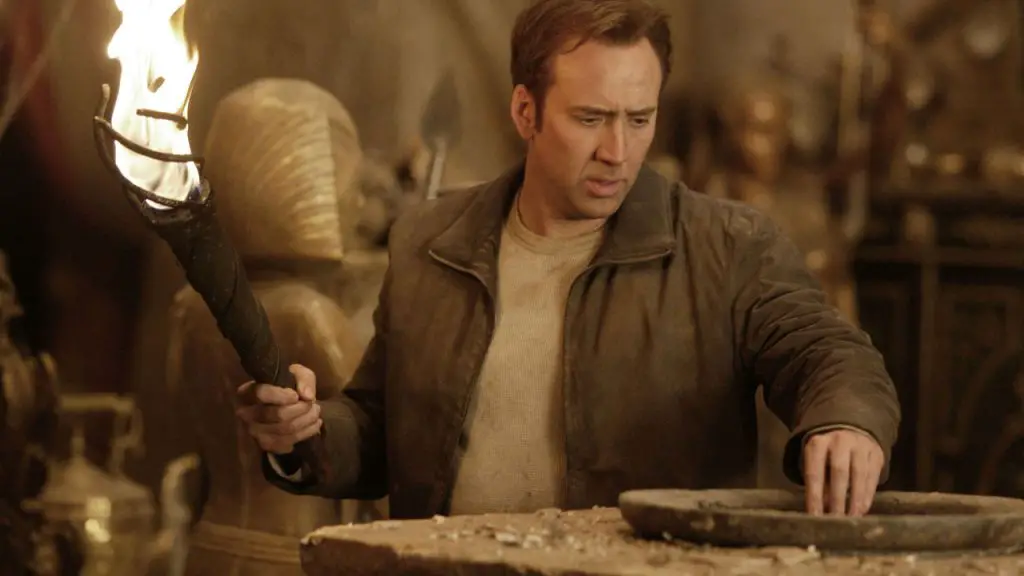 Jeff Mazzeo from The Blast reports that Cage was in Puerto Rico discussing his new film, "Primal," when he revealed the news of retirement.
"Right now, I'm primarily a film performer and I'm gonna continue doing that for three or four more years, and I'd like to focus more on directing," Cage told the media.
According to First Post, Cage said that he has multiple reasons for wanting to work behind the camera. He also confessed that he gets self-destructive whenever he is away from work for a long period of time.
Cage has set up his own production company, "Saturn Films," but the group has produced little work outside of a 2002 film, "Sonny," that involved James Franco.
According to Ryan Scott from Movie Web, Cage has taken up many minor roles that have put him out of his usual spotlight. Off-screen, Cage has had his fair share of money troubles and has been working wherever he possibly can and cashing the checks to help dig himself out of a significant financial hole.
Cage has six more projects listed for 2018. He will be voicing Superman in the upcoming "Teen Titans Go! to the Movies," a role he was originally supposed to play for Tim Burton in the '90s.
He also has "Mandy," which has been earning a ton of positive early buzz. He also has some smaller, more typical projects for the as-of-late version of Cage that is more well known, which include "A Score to Settle" and "Between Worlds."