As a preschooler, I was allowed one hour of television time per day. So, each morning I would wake up and watch a half hour of "Clifford" followed by a half hour of "Mary Poppins."
The next day, I would watch "Dragon Tales" and then half an hour of "Mary Poppins." At this pace, watching thirty minutes of PBS Kids and thirty minutes of my favorite magical nanny each morning before afternoon preschool, I could finish the film by Friday just in time to restart it the following Monday. My dad swears he can still recite the entire movie.
"Mary Poppins" was a staple during my childhood, so when my favorite celebrity Lin-Manuel Miranda tweeted on May 31, 2016, that he was going to be starring in the movie's sequel, I kind of flipped. I didn't know Disney was making a sequel, and I definitely didn't know that Lin would be in it, so I was excited. But I was also scared. "Mary Poppins" was perfect. There is a reason it was nominated for thirteen Oscars (and won five of them); it simply shouldn't be messed with. At the same time, though, if Lin-Manuel Miranda is going to be in it then it must be good, right?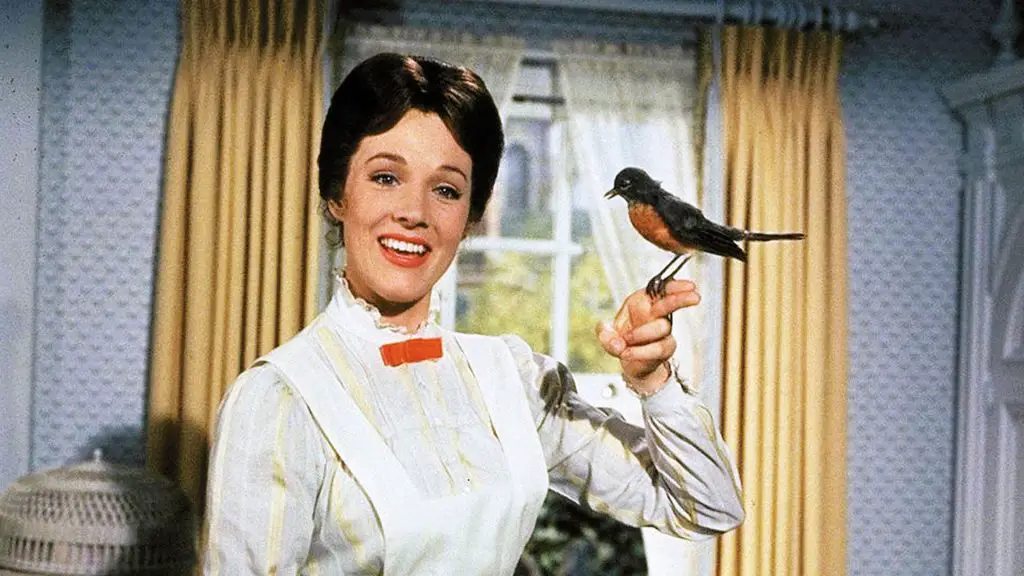 That has yet to be seen, as the film isn't set to release until Christmas 2018, but with the conclusion of filming in London last week, "Entertainment Weekly's" "Mary Poppins Returns" exclusive hit newsstands on Friday. EW staff went behind the scenes on the film set, and the resulting series of articles provide skeptically excited fans like me with a whole flurry of details about the film.
So, as I quietly compile my list of desired nanny characteristics, here are most of the currently known details about "Mary Poppins Returns."
1. It actually is a sequel.
Though Disney has recently been busy creating live-action remakes of classic animated films, this movie is no remake. The original "Mary Poppins" series, written by P.L. Travers, consists of six books.
Disney's 1964 film incorporates parts and pieces of the first two books, but the 2018 film will take on later installments, fast-forwarding twenty-five years to focus on "a now-grown Jane and Michael Banks, along with Michael's three children," according to the official synopsis. The children are visited by Mary Poppins after their mother's death, and the magical nanny helps the family rediscover "joy and wonder." One thing is for sure—this movie is not just another lame remake.
2. It is not going to ignore the brilliance of the original film.
"Mary Poppins Returns" creators know that no actress can top Julie Andrews' iconic role, and they're not trying to do so. The exclusive from "Entertainment Weekly" quotes Director Rob Marshall who explains, "Julie will always be, for me and for everybody, the most astonishing performance as Mary Poppins, winning the Oscar and bursting onto the scene so brilliantly." He goes on to say, however, that Emily Blunt, who is taking over the starring role, is "the perfect person to carry the torch."
Tony award-winning composers Marc Shaiman and Scott Wittman, who penned the film's all-new score, are committed to remaining true to the essence of the Poppins universe, and costume designer Sandy Powell is aiming to hold on to the characters' original looks while updating their attire to 1930s London.
The film has stamps of approval from original co-composer Richard Sherman, as well as Dick Van Dyke and Julie Andrews, which is certainly a good sign. The original film was phenomenal, and the sequel's cast and crew knows it. They're not trying to one-up "Mary Poppins," but to create something with the same aura of magic and wonder.
3. The new cast is phenomenal.
In addition to Emily Blunt, who has already proven her singing abilities in Disney's 2014 adaption of Stephen Sondheim's musical "Into the Woods," and who has Julie Andrews' seal of approval for her role, "Mary Poppins Returns" casting directors have gathered an extremely talented group of actors and actresses for the film.
Joining Mary Poppins on her magical escapades is Jack, a lamp lighter who spent his youth as an apprentice to Bert, the multi-talented tradesman from the original film. Jack is played by Lin-Manuel Miranda, who has won an Emmy, a Pulitzer, two Grammys and three Tonys. The multi-talented gift to humanity is a long-time fan of the movie (and he's working hard to make his two-and-a-half-year-old son just as much of a fan).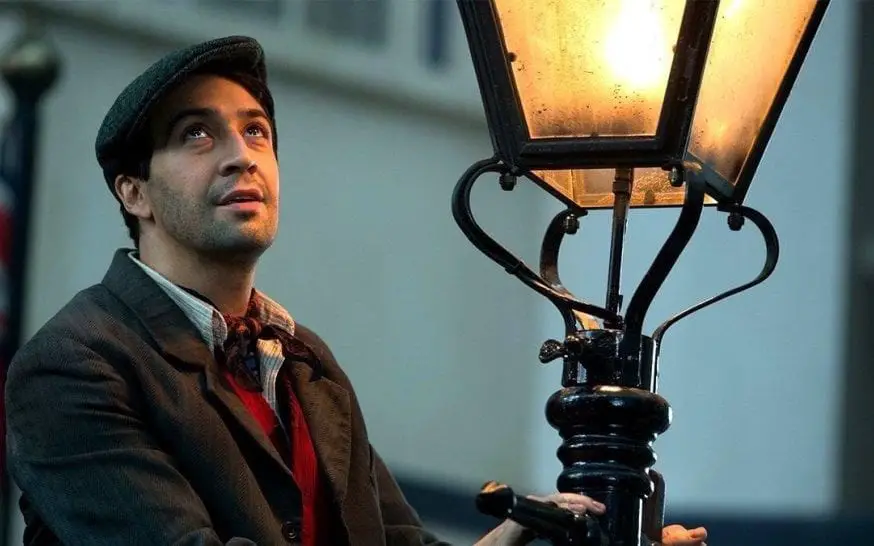 Joining the two leads, three-time Oscar-award-winner Meryl Streep will make an appearance as Mary Poppins' eccentric cousin Topsy, and Angela Lansbury (the original voice of Mrs. Potts in Disney's 1991 "Beauty and the Beast") will cameo as the Balloon Lady, whose character can be seen in the park at the end of the original "Mary Poppins" film. To top off the list of appearances, Dick Van Dyke, who originated the roles of Bert and Mr. Dawes Sr. in 1964, will play the part of Mr. Dawes Jr. in 2018.
4. There aren't enough details at the moment.
This movie could be great. It could be terrible. At this point there's really no way of knowing what to expect. Walt Disney Studios, via "Entertainment Weekly," is torturing fans with a few meager tidbits of information and a selection of concept art and photos from filming. Personally, I have high expectations for this movie, but I am coupling those expectations with a fair amount of skepticism.
I am highly anticipating the all-new score, but can only hope it lives up to the wonder of the original. I am excited about the cast, but also realize that no one can come close to the perfection of Julie Andrews and Dick Van Dyke's award-winning performances. I can't wait to see the all-new sets and costumes, or to find myself invested in the continuing story of the Banks children, but I can only hope that the film will meet all my expectations.
By the end of December 2018 I will surely have a die-hard series of opinions regarding the film, but until then, I will take every bread crumb I can get. In the meantime, it looks like I must reserve my judgment and sit in skeptical excitement as the film begins its journey through the production process.
Let the waiting game begin.