If you need some shaking up in your television routine, then "Manifest" is the show for you. In a world of predictable sitcoms and heartfelt dramas, this show promises to be unlike anything you have seen before.
Here is the basic premise: A plane going from Jamaica to New York City has been missing for five years. When the passengers land, they are unaware they have been lost and thought they were only gone for a couple of hours. No one on board has aged physically, which baffles the public. Stranger still, all the passengers on the flight now have a superhuman sense of impending danger. Oddly enough, it is their own voices sending out the alerts in their minds.
If this concept sounds vaguely familiar to you, there's a good chance you are one of the thousands of Twitter users who saw the preview on their timeline. A month or so before this show premiered, its trailer went viral on Twitter with over 100,000 likes when it was posted by a user not affiliated with the show, captioned with their praise for the idea. This is how I was initially introduced to it, and after seeing that tweet, I saw the show pop up more and more.
It rapidly became a buzzworthy topic and has received insanely good reviews just in its first week. Here are the impressive stats: "Manifest" had the most views of any show in the 10 p.m. Monday slot on NBC since 2015, sports excluded; 97 percent of users liked "Manifest," according to Google users; and it has a rating of 8.3 out of 10 stars on IMDb.
Along with these stats, if you read reviews online, they appear to be primarily positive. I even came across an article on a site called YourTango that named it "the show we cannot get enough of" even though only the pilot was released at the time of publication.
Meet some of the prominent characters from the first episode:
Melissa Roxburgh plays the protagonist Michaela Stone. She opens the show with a voiceover, and we soon learn that Stone is wracked with guilt over an accident she caused. She is also unsure of her recent engagement to her boyfriend Jared. Where would you know Roxburgh from? If you are a "Star Trek" die-hard, then you may remember spotting her in "Star Trek Beyond." She is also known for acting in the "Diary of a Wimpy Kid" movie series.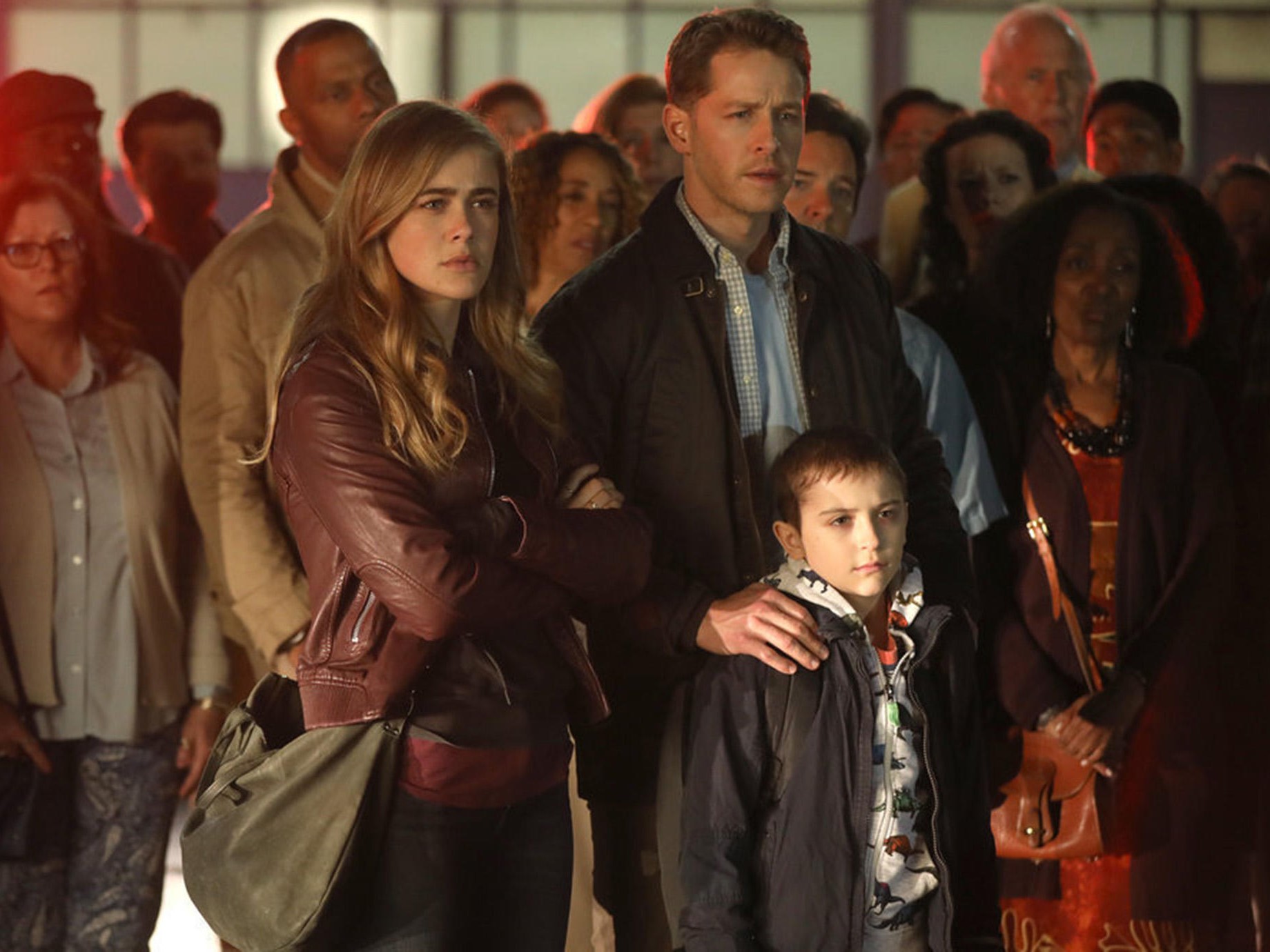 Josh Dallas plays Ben Stone, a caring father of twins and a loving husband. He is the brother of Michaela Stone. You may recognize Dallas from role as Prince Charming in the cult-favorite drama series "Once Upon a Time" or for his appearance in "Thor."
Parveen Kaur takes the role of Saanvi, a health scientist who has just developed a cure for childhood leukemia. Parveen also stars in numerous Indian television shows, including "Ishq Unplugged" and "Dear Zindagi."
Minor, but relevant characters are as follows: Athena Karkanis as Grace Stone, J.R. Ramirez as Jared Williams, Luna Blaise Boyd as Olive and Jack Messina as Cal.
The show opens with an incredibly cheesy monologue from Stone. It details how their lives appear perfect and happy, as the camera pans to her brother's loving family. Stone then remarks that it is not all as it seems, explaining her struggle with guilt over the accident and her nephew's leukemia. Unfortunately, this opening feels forced. Stone talks in clichés and pushes the "you don't know what goes on behind closed doors" mantra way too hard; even a viewer barely paying attention would feel the message hit them over the head like a hammer. At this point, I am tempted to turn the show off, but I know from experience that pilots can be rocky, so I decide to stick with it.
I am happy to report that the first episode does improve as it progresses. It was certainly a challenge to believe the premise, but I imagine if you are a frequenter of the sci-fi genre then it will not be too crazy of a leap.
Intriguing plot line aside, the show also explores other issues that I actually find more fascinating. For example, there is a heavy moral question on what the appropriate actions are if your significant other is missing and you meet someone new. We see that controversy executed in two different relationships: one of them revealing their marriage to another person, and the other hiding the fact that they are dating someone when their spouse returns home. It is a concept that caused me to think deeply: What would I do in that situation?
If you begin to move on with someone else, what happens if your missing spouse returns after five years, expecting to continue married life right where you left off? If you throw the fact that you have children together in that mix, the morals get even murkier. The notion that, for the passengers, no time has passed makes the story that much more compelling since for them, it feels like their spouses found someone new over the course of a few hours.
Overall, I think "Manifest" has potential. The show has both heart and mysterious sci-fi elements: a fusion that results in the ability to satisfy a wide audience. "This is Us" fans will enjoy the emotional family dynamics while watchers of "Lost" will enjoy trying to crack the code of the mystery. Because of this, I feel that "Manifest"could have a fairly long shelf life. And even though I am not a sci-fi super-fan, I will be returning to find out just what the heck happened on that plane.