When "Mamma Mia!" first hit theaters in 2008, it instantly became a must-see for mothers and daughters. Based off the 2001 Broadway play of the same name, "Mamma Mia!" follows 20-year-old Sophie, who plans to marry a boy from her home island, Kalokairi, of Greece.
Fully intent on having her biological father give her away, Sophie invites three of her mother's former lovers — all of whom have an equal chance of being her true dad. Full of laughs, tears and foot-tapping music, "Mamma Mia!" became a classic among movie musicals, and for all the right reasons.
That being said, Mamma Mia's audience definitely isn't in tune with its critics, as a fan's claim of a "colorful masterpiece" is immediately matched with a critic's "ghastly spectacle." There seemed to be no middle ground between average moviegoers and the Leonard Maltins of the world.
That was, until, "Mamma Mia! Here We Go Again!" premiered on July 20. After 10 years, there finally seems to be some agreement on the storyline, musical numbers and warmth that "Mamma Mia!" is so prominently known for.
So, how and why does the second installment of "Mamma Mia!" differ from the first?
Well, in terms of similarities, the same Grecian-tropical setting recurs in the second "Mamma Mia!" film, to many critics' dismay. There are several reviews on Rotten Tomatoes from movie connoisseurs describing the beachy backdrop as "tacky" and overdone.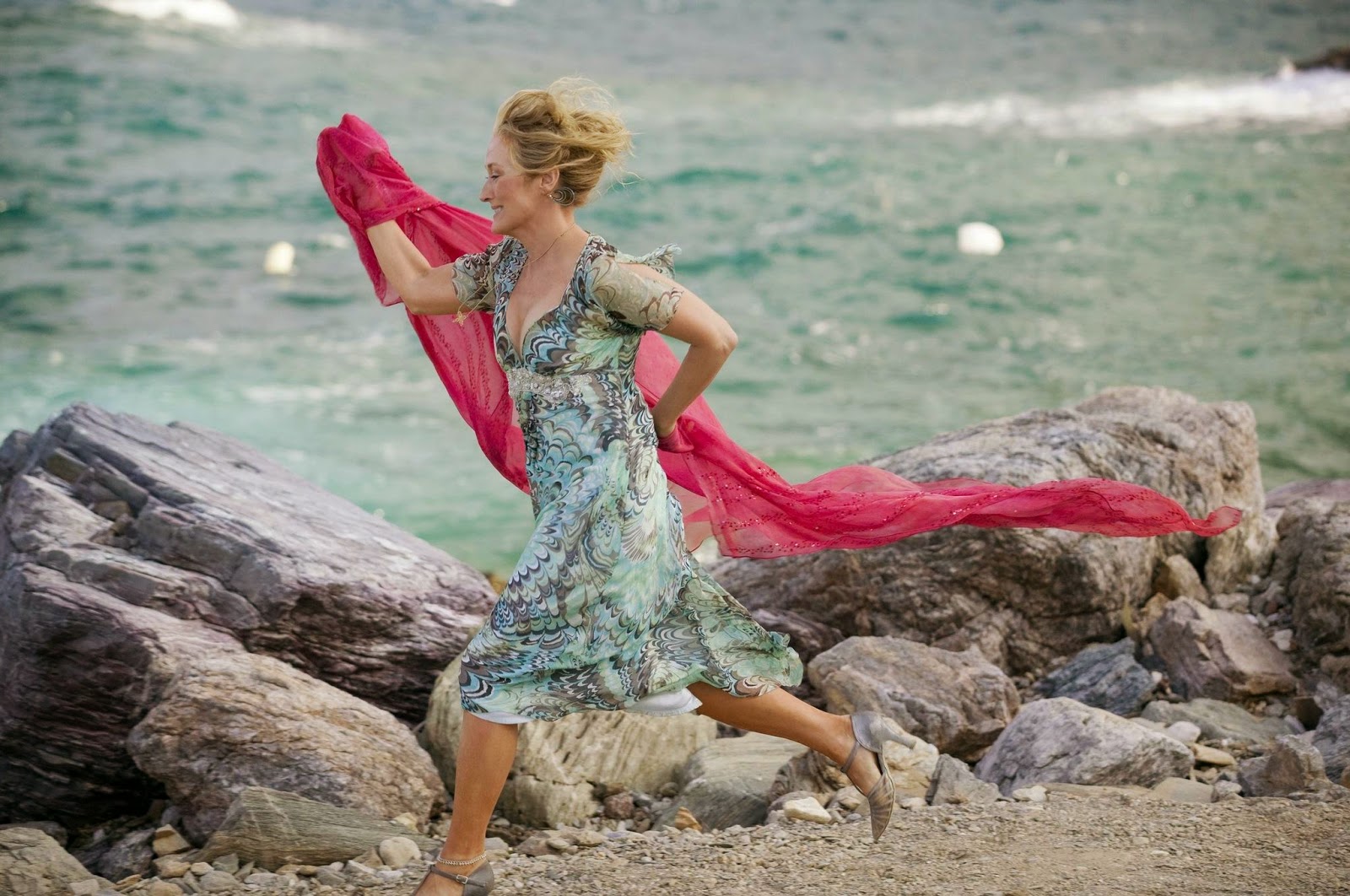 As an average movie-watcher, I found the island of Kalokairi to be an ideal setting for a musical-tropical love story, and my opinion seems to be the average audience consensus. I mean, they literally fall in love in Aphrodite's fountain — you can't get much more romantic than that.
Continuing with similarities, the same characters appear in the second film, as expected. However, perhaps the most-loved character, Donna, played by none other than Meryl Streep, is killed off (though she makes a brief appearance toward the end of the film).
Donna's death is made clear to viewers at the very beginning of "Mamma Mia! Here We Go Again," and I immediately began to wonder if the second film would deliver, especially with a powerhouse like Streep out of the picture.
My doubts were quickly put to rest when Lily James was introduced. Set to play a young Streep, James had her work cut out for her from the get-go. James' primary role is portraying Donna's "slutty summer" that resulted in her pregnancy, and she definitely revitalizes — and dare I say enhances — Streep's "older Donna."
Another important detail that recurs in the second film is the identity of Sophie's biological father, which remains unknown. As a result, she refers to all three men as "dad," which is both odd and heartwarming.
And now, onto points of variation between the two films. "Mamma Mia 2" goes back and forth between the present, the grand opening of Hotel Bella Donna and the past, which follows young Donna's transition from college into the real world — though her "reality" happens to be the most romantic place on earth. In contrast, the first "Mamma Mia!" film never veers from the present, though it implies what Sophie's fathers were like in their early twenties.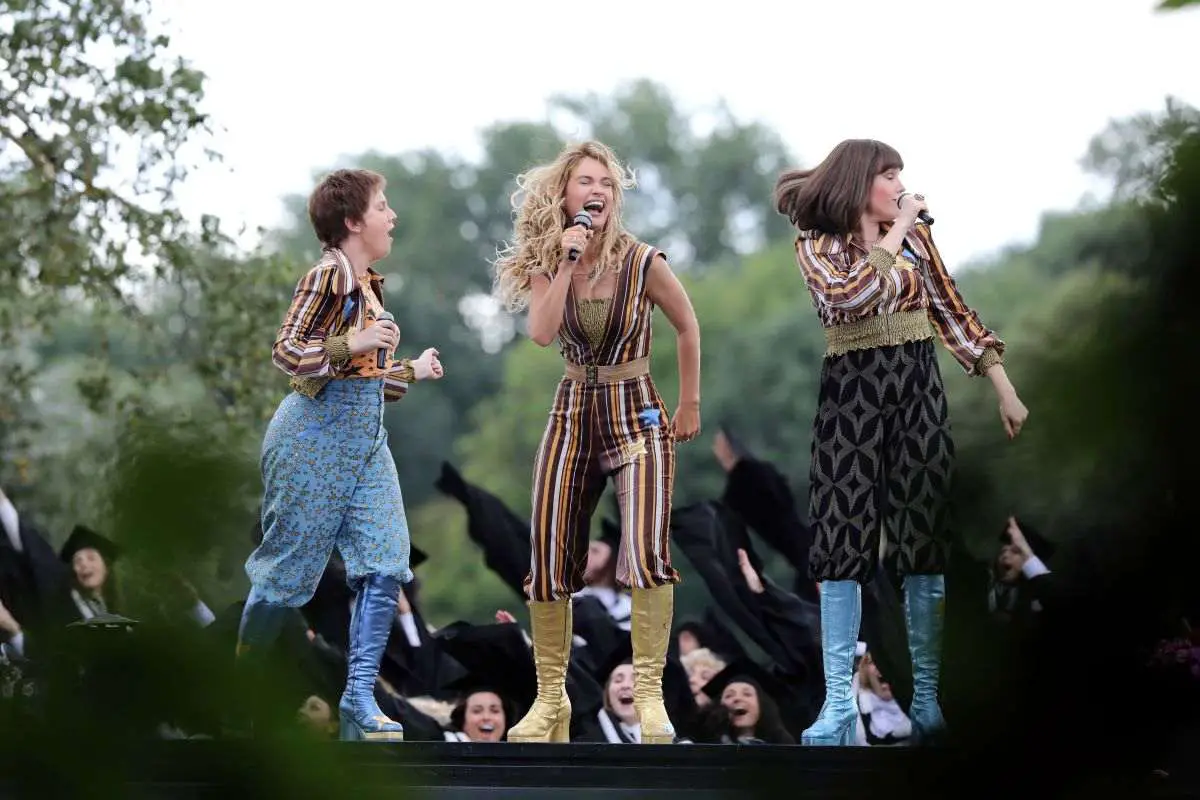 In terms of music, a few original "Mamma Mia!" songs reprise in the second film, to the joy and appreciation of many viewers. That being said, many new musical numbers are introduced, all of which I enjoyed. And seeing as the second "Mamma Mia!" film received a higher "fresh" percentage on Rotten Tomatoes, film critics seem to share my feelings. There's something about retro-70s pop music that vibes with people of all ages and professions.
Now, "Mamma Mia! Here We Go Again!" supposedly takes place just five years after the first film, but let me tell you, the characters definitely don't give the same impression. Not to be cut-throat, but all of Sophie's fathers, acquaintances and even Sophie herself, appear to have aged at least a decade since "Mamma Mia!" was first released in 2008 — and rightfully so, as the two motion pictures were filmed 10 years apart. A more reasonable time-frame should've been chosen by the directors, as five years seems almost inconceivable.
Returning to music, film critics openly disliked the singing voices in the original "Mamma Mia!" They were particularly harsh about the singing chops of Pierce Brosnan. And while his voice definitely isn't Broadway-quality, he suits his character, Sam, to a tee — so I could handle a few voice cracks and missed notes.
There's also an entire Broadway musical album dedicated to the play, so it's easy enough to listen to that instead of the movie's album if you're not a Brosnan fan. And, if you ask me, ABBA's music has already been butchered by countless DJs and in numerous karaoke bars, so cut 007 a break.
Another aspect of "Mamma Mia! Here We Go Again!" that affected both critics and audience members is the final scene of the film, which really gives an emotional punch. When Sophie discovers she's pregnant, she claims that she's "never felt closer" to her mother, as Kalokairi is where Donna first learned of her pregnancy.
Once she delivers her child, and attends his/her baptism ceremony, the film flickers back and forth to young Donna delivering Sophie, and the present — the finale being "older Donna" (Streep) greeting her daughter and grandchild at the altar.
Although this final scene definitely hits home, many fans are still awe-struck over Donna's unexpected death, with one writing, "It was hard to get excited when I'm thinking… 'How did she die? Why kill off the main character?' It didn't make sense for them to be happy. It's like making Captain America without Captain America."
That being said, I definitely agree with an opposing review on Rotten Tomatoes, as I've grown to be a Lily James fan: "Although it doesn't have Meryl Streep, the way it jumps from present to the younger Donna's life is entertaining."
Personally, I prefer the original "Mamma Mia!" film over the sequel, though I definitely enjoyed "Mamma Mia! Here We Go Again" — mainly due to Lily James, Colin Firth (who plays a great "Headbanger Harry") and its emotional finale.