E3 has just started, and there's a lot of hype surrounding the new video games announced by major game companies. Each company is trying to best each other with the hottest new releases, and while those companies are mainly talking about their new, big-budget titles, there's a whole other side to the video game market: indie games.
Summer is probably the weakest season for video games releases. Many major games come out during the winter, to get all of the holiday sales, and because summer is the warmest season, people spend more time outside, and less time indoors playing video games. That being said, many great indie games are being released this summer.
Indie games are defined as a low budget video game, made by independent developers. They can be played on various consoles (PS4, Xbox One, Nintendo Switch), or on PC, through hosts such as Steam. Most indie games can only be purchased digitally. A lot of great games are being made by independent developers, but they've fallen under the radar. Here is a list of indie games to look forward to this summer:
1. My Friend Pedro (PC, Switch)
Indie games are weird, and "My Friend Pedro," from the developer Deadtoast Entertainment, is the perfect example of this.
"My Friend Pedro" is a 2D arcade-style, action platformer game, in which you control a man who shoots people down in slow motion with his two guns, "Matrix"-style, thanks to the orders of a sentient banana named Pedro. Your job is to somersault through the air and use your guns to solve puzzles and shoot down enemies. "My Friend Pedro" releases June 20 and is 15 percent off on Steam until its release.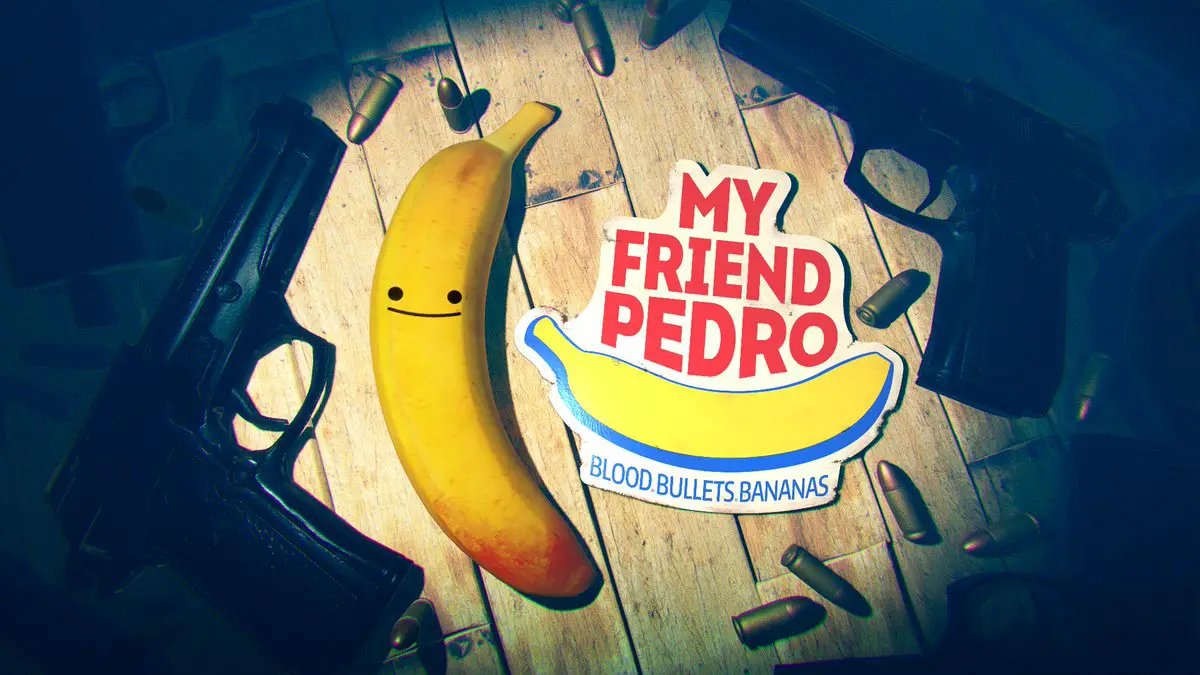 2. Bloodstained: Ritual of the Night (PC, Xbox One, PS4, Switch)
"Bloodstained: Ritual of the Night" is the sequel to "Bloodstained: Curse of the Moon," a highly-acclaimed indie game that was released in 2018. "Bloodstained: Ritual of the Night" is referred to as a "Metroidvania" game, meaning that it is a 2D platformer that is played out on a large map.
There are RPG mechanics in the game, where you can level up your character's abilities, and you also have the ability to collect and craft weapons to use in-game.
Bloodstained: Ritual of the Night – Release Date Trailer | PS4
This game is developed in collaboration between ArtPlay, DICO and WayForward, and its development is being led by former Castlevania series producer Koji Igarashi. "Bloodstained: Ritual of the Night" will be released on June 18 for Steam, Xbox One and PS4, and on June 25 for Nintendo Switch.
3. Sea of Solitude (PS4, Xbox One, PC)
"Sea of Solitude" is a beautiful-looking game, with vivid graphics and deep, rich colors. In "Sea of Solitude," you play as Kay, a young monster girl, who is exploring her past and her memories while she deals with a strange world.
Many infamously difficult levels in video games have been water levels, and water manipulation seems to be a large part of "Sea of Solitude." In the teaser trailer, Kay can be seen splitting the sea and walking through it to travel across her world.
Sea of Solitude: Official Teaser Trailer | EA Play 2018
By some people's standards, "Sea of Solitude" is not an indie game, because it is being published by Electronic Arts, a major game publisher, but, to be fair, it is being developed by Jo-Mei Games, a relatively-unknown developer. The game will be released on July 5.
4. Phoenix Point (Xbox One, Windows, Mac)
If you have played any of the X-COM games, you'll definitely like "Phoenix Point," which is being co-developed by Epic Games (of "Fortnite" fame) and Snapshot Games, which is run by Julian Gollop, creator of the X-COM series.
"Phoenix Point" is a turn-based strategy game, where you save Earth from grotesque-looking, mutant alien invaders. The game employs a targeting attack system, where you can choose weak points on enemies.
We are thrilled to announce that Phoenix Point is launching on September 3rd 2019! #PhoenixPointE3 #MutatingThreat Tune into @InsideXbox starting now at E3 for an additional surprise! https://t.co/2DBEUMdAV2 pic.twitter.com/AcJM29HPRr

— Phoenix Point (@Phoenix_Point) June 10, 2019
It is likely that "Phoenix Point" will be well-received, seeing that it's coming from Epic Games. Although it's slated for release in September, there is already a lot of hype for this game.
5. Bloodroots (PC, PS4, Switch)
"Bloodroots" is a little-known action-arcade game coming out this summer. You play as Mr. Wolf, a man hell-bent on revenge, and you use everything you can find, including carrots and ladders, to brutally defeat your enemies.
You fight in all sorts of environments and can compete online for top scores on leaderboards. This game is being developed by PaperCult, Inc., and the release date is set for sometime this summer.
Bloodroots - Gameplay Trailer | PS4
6. Car Trader Simulator (PC)
It seems that every occupation has a simulator game version of it, and "Car Trader Simulator" is the newest addition to the genre. In this game, you are a car dealer who is building their dealership business; you can create ads, compete in car auctions and even create your own car.
The game contains details about hundreds of cars, and any car enthusiast should be satisfied. "Car Trader Simulator" is developed by Live Motion Games, and will be released exclusively on Steam on June 17.
7. Creature in the Well (PC, Switch, Xbox One)
Ever wonder what it would look like if it a pinball game was combined with a dungeon crawler? "Creature in the Well" is a top-down/isometric adventure game, where you play as a robot with a sword that shoots out energy orbs.
The sword is mainly for aesthetic purposes, though, because you can only hit the orbs with it. In this game, you have to progress from screen to screen, solving pinball levels. It also has a unique and interesting art style that looks like an abstract moving painting.
Creature in the Well - Announcement Trailer - Nintendo Switch
"Creature in the Well" is being developed and published by Flight School Studio. The game's release will be sometime this summer.