Left-wing activist, acclaimed filmmaker and director, Michael Moore, has yet again caused an uproar with his recently released trailer for an all-new documentary titled "Fahrenheit 11/9."
The inverted title of Moore's 2004 George W. Bush feature film, "Fahrenheit 9/11," a film which analyzed the former president's war on terror, immediately catches the eye. "11/9," however, symbolizes the date President Trump won the 2016 election.
Since Trump's election, Moore has been extremely vocal in his opposition to the president's policies and brash rhetoric. Amid the Trump era, "11/9" addresses some of the most concerning happenings and developments of the current administration, asking Americans"How the f*ck did this happen?"
Michael Moore's FAHRENHEIT 11/9 : OFFICIAL TRAILER - In Theaters 9/21
Given that the recently released trailer for "11/9" has some harrowing statements, Moore reminds viewers that his goal is not to make people fear the future, but rather inspire change to prevent his daunting vision of a precarious and dystopian America.
Here are some of Moore's most powerful one-liners to consider when watching "Fahrenheit 11/9."
1. "Ladies and gentlemen, the last president of the United States."
In the "Fahrenheit 11/9" trailer, images of burning crosses and swastikas flash across the screen, followed by a series of Trump appearances where he tells America to "stop resisting." Back in 2016, when Trump, then a businessman and television personality, announced he would be running for president, Moore warned the American population that the previous "Celebrity Apprentice" host would be the next president of the United States.
He now urges Americans to consider the notion that if Trump wins again, democracy will fall, as Americans may have elected their last president. This line, which has only been bouncing around for three weeks since the trailer release, has already shaken some viewers to their core.
Moore told Bill Maher that he wanted "Fahrenheit 11/9" to be released before the midterms so that millions would get to the polls and help "take Trump down."
2. "How the f*ck did this happen?"
Few took Moore seriously when he predicted President Trump's win in the 2016 election. Two years since Trump's major upset of former Secretary of State Hillary Clinton, the documentary filmmaker's "11/9" analyzes some of the most controversial and tragic happenings under the new administration, including the continuation of the Flint water crisis, the Parkland shooting, the Muslim Ban and several other controversial policies that negatively affect minority groups.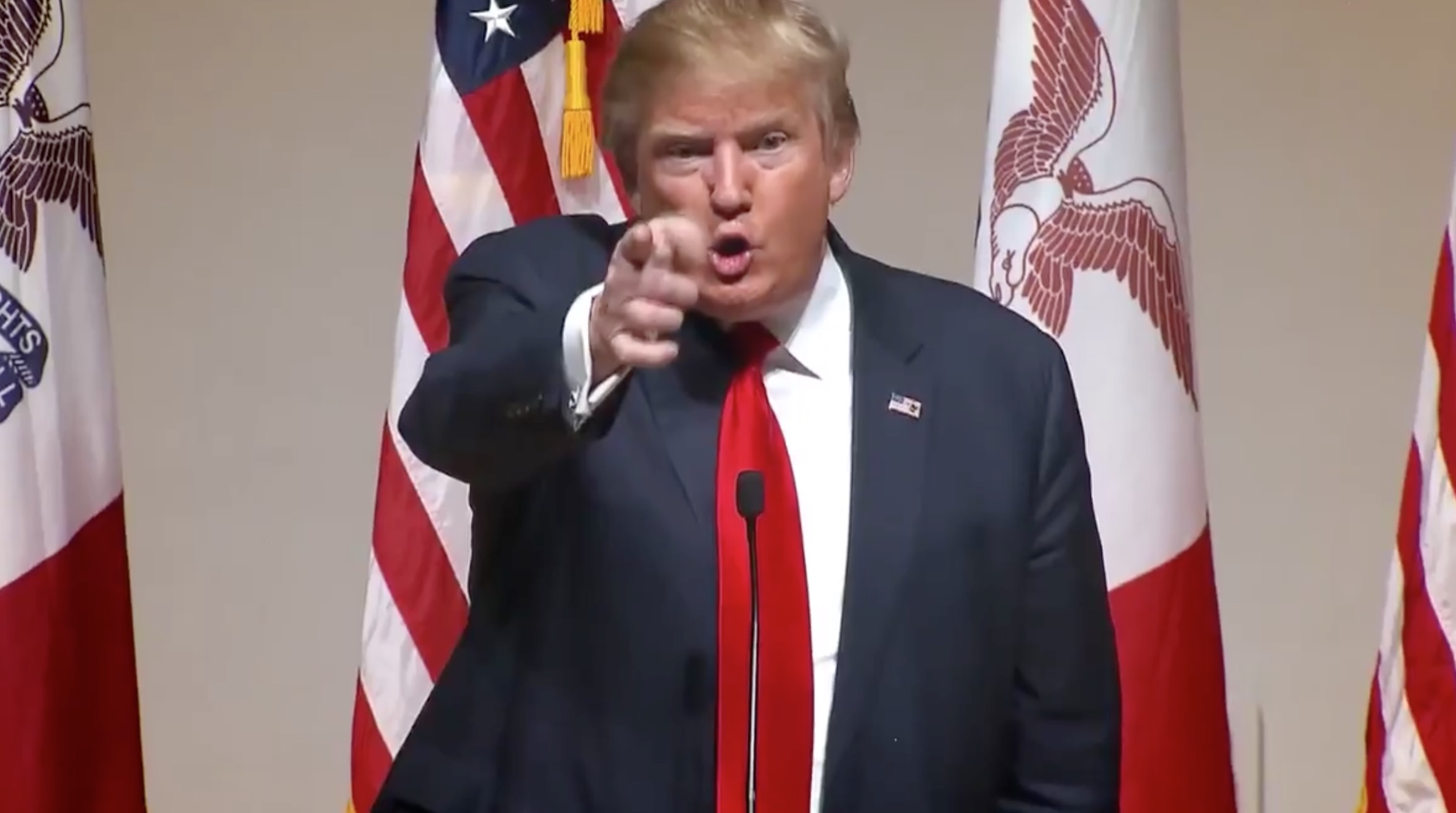 Moore tries to explain how America got here by referring to Trump as "an evil genius." In an interview about "11/9" with the Huffington Post, Moore claims that most don't know how to handle the authoritarian style of Trump and his loyal league of followers, which is what led the U.S. to its current state.
3. "F*ck hope. Seriously, f*ck hope. F*ck despair, too. But f*ck hope."
Matthew Jacobs, a writer for the Huffington Post asked the Academy Award-winning filmmaker if he unveiled a glimmer of hope in making "11/9." Moore's response, especially in instances such as gun-culture, was that hope prompts passivity. He claims that hope gives people permission to not act and rather lets Americans believe that tax returns, the FBI or an adult film star, will the save the country.
Moore blames hope and wishful thinking for how the U.S. got to this point in the Trump era, saying, "We don't need hope we need action."
4. "We have to find ways to stop that vote from happening."
In a recent appearance on "Real Time with Bill Maher," Moore discusses the dangers of Trump appointing a second justice to the Supreme Court. Moore insists that if this judge goes through, the U.S. will always have a right-leaning court, "then it's over."
Moore's famous go get em' and fearless approach was questioned by Maher, who pointed out that there is very little anyone can do to prevent Senate Majority Leader Mitch McConnell from holding a confirmation hearing prior to the midterms. But, Maher's doubt didn't shake Moore's defiant spirit, who responded with a plan of gathering a million people to surround the United States Capitol.
In many appearances, as well as in his upcoming film "11/9," Moore urges Americans to never accept defeat and continue to take action.
5. "We are the majority"
Perhaps one of the most actionable one-liners from Moore also came from his interview with Huffington Post about "11/9." The interviewer asked Moore if he found that creating this film changed his assessment of American politics compared to when he made "Fahrenheit 9/11" in 2004. Moore recalled the condition of the U.S. during the years that followed the bombing of the twin towers saying it was a dark time, but now "we live in even darker times."
Although, the left-wing activist offered a silver lining, saying that America is now a very liberal country, despite some not preferring the label. Moore found in his research for "11/9" that most Americans want Medicare for all, believe in women's equality and equal pay, believe in LGBTQ rights, want free public education and so on.
The "11/9" director found it amazing how liberal America really is, saying "we are the majority," not the big banks, not anti-immigration groups, but in those who truly want equal opportunities for all. Moore reminds Americans that despite the right-wing news stations, or even what Trump says himself, "Our choir is much bigger."
6. "The revolution is happening in the most unlikely of places"
In talks of "Fahrenheit 11/9" Moore describes his own surprise in the development of the revolution. In the film's trailer, David Hogg, a survivor of the Parkland Shooting and gun control advocate, discusses why this issue is so important and personal to him. Hogg says he and his classmates can never erase what happened at Stoneman Douglas High School that day, but are trying to prevent anything like it in the future by calling for gun reform.
The film also shows the nationwide student "die-ins" to protest gun violence, showing the revolution can come from people outside of Capitol Hill.
7. "At what point was it too late?"
On "Real Time" Moore discussed the Hulu original series "The Handmaid's Tale." He says his favorite part about the dystopian series is the flashbacks. In these flashbacks, the characters try to determine where things started to change, at what point were they headed for the totalitarian society they live in now.
Moore says if Americans fail to do their job to stop Trump, they too will find themselves in a dystopia asking, "At what point was it too late?"
"Fahrenheit 11/9" will be in theaters everywhere Sept. 21.