On Oct. 31, Toby Fox, best known as the creator of the "Undertale" franchise, released another extension of "Undertale: "Deltarune." While many fans call this game "Undertale 2" as a direct sequel to the famous game, Fox himself confirmed that "Deltarune" takes place in an alternate universe.
Despite coming out over three years ago, "Undertale" remains one of the most memorable games of the last several years. The game has received plenty of love and support, and if you start getting interested, it's only a matter of time before dozens of fan-made comics show up on your YouTube feed.
In the game, you're given the option to create a character (or, as the game calls it, your vessel) that matches your tastes and individual preferences. The catch? Your creation is discarded because "no one can choose who they are in this world."   
Of course, this is odd, considering that "Undertale" encouraged the player to choose what sort of ending they wanted, how they dealt with obstacles in their paths and who they want to befriend. With that introduction, players see right away that this game is scripted and will disregard their intended actions.
Additionally, "Deltarune" takes place in an alternate universe where monsters live peacefully on their own, unlike "Undertale," where the humans banish monsters in an underground mountain, where they're forced to adapt to their new setting. In "Deltarune," the player is Kris, a gender-neutral character who is the protagonist. We follow Kris on their adventures as they navigate through their school before being sucked into an alternate world with Susie, Kris' classmate and partner as the game goes on.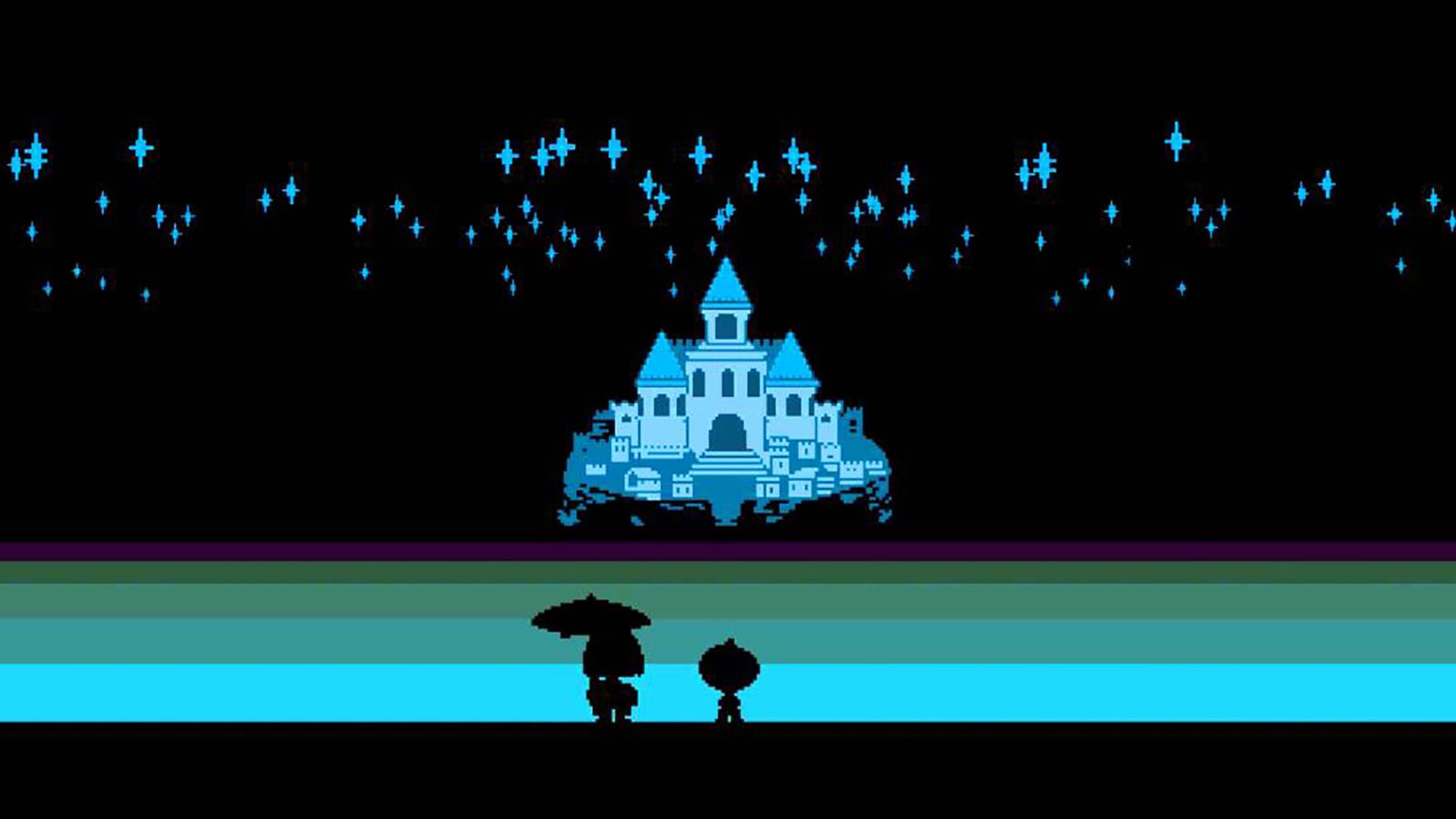 Kris and Susie find their world turned upside down when they're introduced to the world below in the school's supply closet. Confused? Yep, "Deltarune" recaptures "Undertale's" charm once more.  
While exploring this new world, Kris and Susie meet Ralsei, a lonely prince of the dark world with no subjects. He tells them of the prophecy where a human, a monster and a prince will team up and save the world from the dark fountain that has corrupted the balance of light and dark. It is up to the heroes to restore balance.   
However, right as Susie refuses, they meet another character, Lancer, a child who is clearly naive, as shown by his choice of words. He claims that when he thrashes with the heroes (who he refers to as clowns), he will be crowned "Son of the Month" by his dad. Right away he reminds the players of characters from "Undertale."  
While the main plot line of the story seems a bit overdone, the way Fox constructs the environments and the story is not. Everything in the game is colorful and a lot more 3D. Like "Undertale," "Deltarune" allows us to interact with the environment, and the game has great visuals.
Without giving too many spoilers, the game ends on a single chapter. Toby does plan on releasing more chapters of the game, but it will likely take him a while. The games are made by him and Temmie Chang, a very small team for such an elaborate project, and they claim that "Deltarune" will take a while to finish unless they have a team.
The combat system of "Deltarune" is like an upgraded version of the combat system of "Undertale." Unlike most RPG games, players have the option to fight characters or spare them, and they can potentially unlock three endings to the game: pacifist, genocide and neutral.
Instead of the players fighting or choosing which course of action seems right, the player has multiple party members who can help the fight the enemies. You have Ralsei, who uses magic spells that pacify and tire the enemies when they are close to being defeated. If the player wants to end conflict peacefully, Ralsei is your man.
Susie is the most temperamental party member who hurls a giant ax to the first enemy she sees. (She is not 100 percent sure how she got the ax to begin with, but hey, it's useful for crashing skulls.)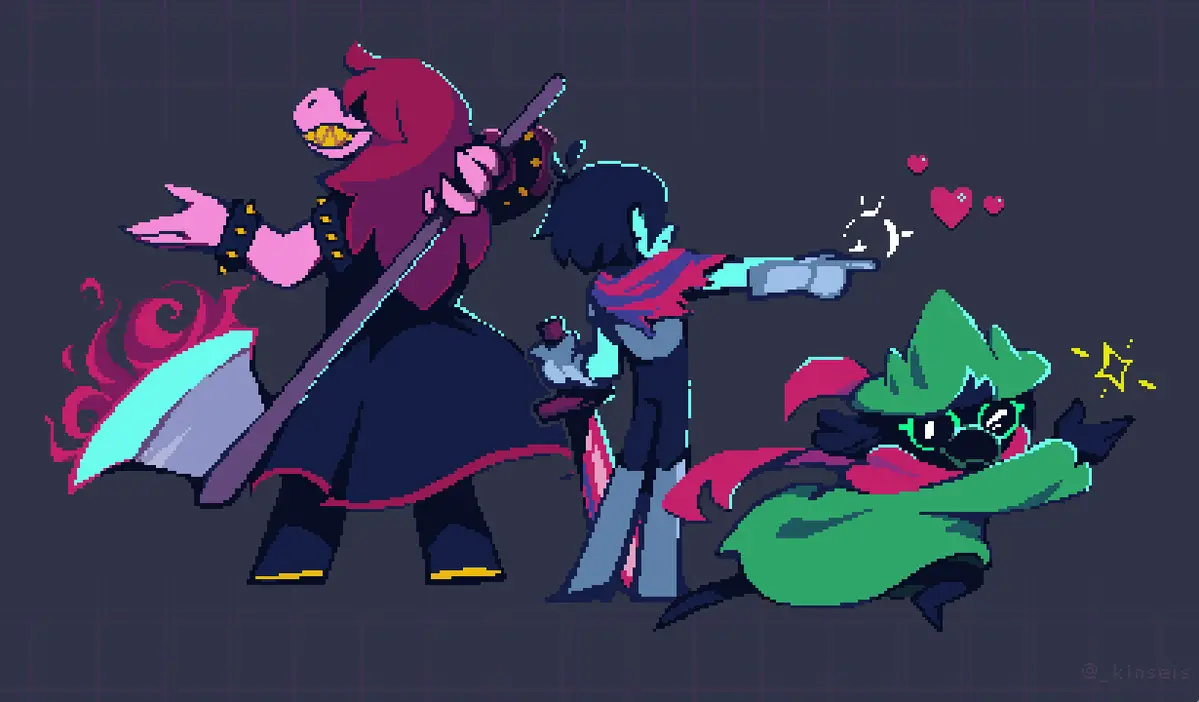 However, there is one thing about the game that has many fans, myself included, scratching their heads. At the end of the first chapter, Kris goes to bed. Later in the scene, we see Kris tossing and turning in the bed under the covers. They walk out of bed zombie-like to the center of the room, Kris shoves his hand through their chest and throws their red heart (their soul) into the bird's cage we see early in the chapter. What does that mean?  
I think that the ending is a sort of way for Chapter 2 to start, but Kris would not be the same; they would turn into a monster, a carnation of Chara. Without our choices to alter anything, perhaps we would be forced to help Kris destroy everything in the underground. But I could be wrong — it's is only a prediction after all.   
In short, "Deltarune" is an enjoyable game, chock-full of secrets just like "Undertale." Toby encourages the players to examine every corner of the rooms intently and carefully, because you never know what you'll find.