Casinos have long been depicted on screen and in films, so often the backdrop to excitement and action. But the relationship works both ways, and casinos are increasingly turning to TV and film for inspiration, both in terms of the games that are developed, and the promotions used to attract new players to different casino games.
This is perhaps most obvious in online slots, where games developers often secure licensing arrangements with film and TV studios to carry elements of popular media and cultural themes. Here, the results speak for themselves, delivering some of the most engaging and popular games of the genre.
So how does this relationship between the casino sector and the TV and film industries work in practice, and how significant are these influences on those who develop gambling games?
Slots Games with TV and Movie Themes
Slots games are by far the most popular game genre in the online-casino sector, especially in UK casinos. In terms of revenue, slots drive the bulk of the action, outstripping revenues from table games like roulette and blackjack by some margin.
This is in part thanks to the huge selection of slots games that are available, enticing players to compete for often life-changing amounts of money. Slots also tend to enjoy a comparatively slim house edge, and players are increasingly finding these engaging games more alluring than the traditional standards.
But another important quality of slots games is their theme. Some games have generic themes — at an entry level, think basic fruit machines. However, others take the genre to an art form, developing 3D animated slots games that wouldn't look out of place as a high-end console game.
Amongst those that trend toward the better end of slots games are those that are based on particular TV shows or film themes. The "Game of Thrones" slot is a prime example and, unsurprisingly due to it binge-watching allure, this is one of the most popular games at online casinos at the moment, and draws on themes from the hit show to create a highly engaging playing experience.
Or there are others, like the "Family Guy" slot, or slot games themed from films, like "Terminator 2." These games provide slots fans with a new challenge, while speaking directly to fans of the TV and big screen originals. And the results are reaching out to whole new audiences worldwide. If you fancy giving these games a spin, they are available to play at PartyCasino's online slot section.
Casinos are also jumping on the bandwagon and coming up with innovative and highly imaginative themes. Besides gathering inspiration from pop culture, they try their best to stand out from the competition by providing generous casino bonus offers.
Sites such as 
Gambling Metropolis
 host the largest and most reputable online casinos with exclusive bonus offers and free spins. You can pick and choose based on the casino bonus of your choice and all offers are conveniently listed. It is also advisable to read the terms and conditions of such bonus and free spins offers to avoid disappointment and frustration.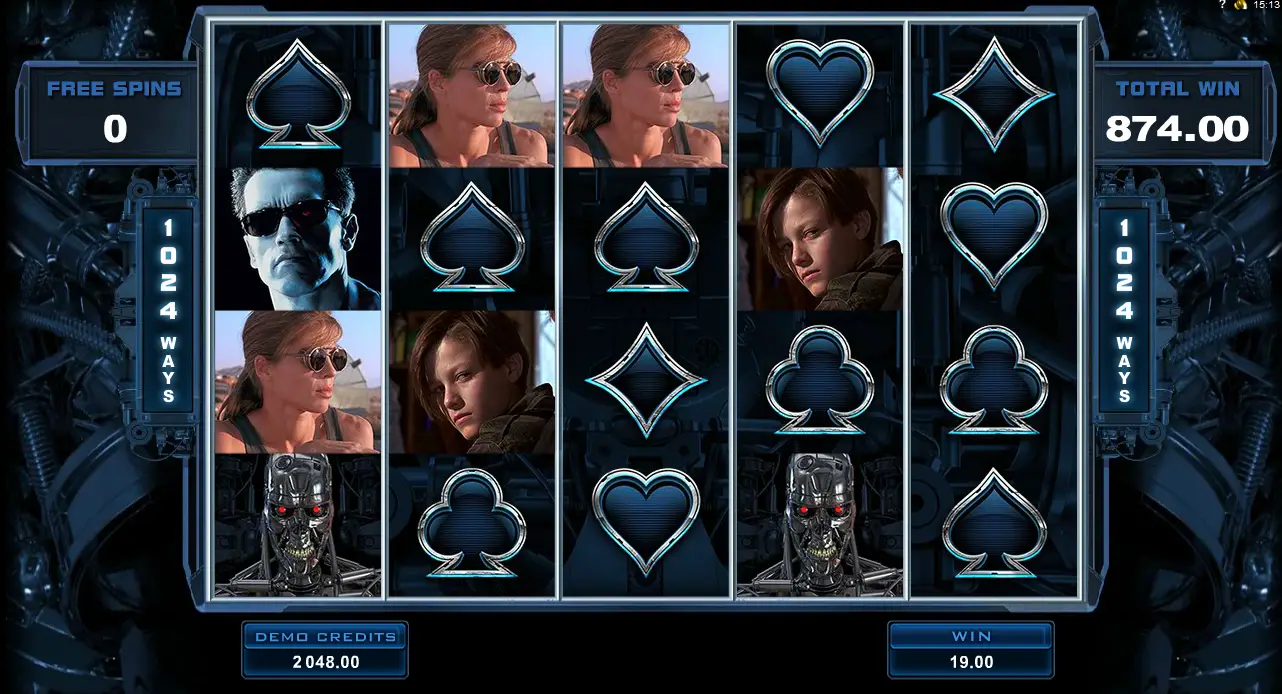 Better Player Engagement
Slots are popular because they are highly engaging. When you're playing slots games with a high RTP, you can often feel the lucky streak coming, and when you land wilds, multipliers, free spins and all the other various features going, you can quickly start to rack up the wins. This keeps slots engaging anyway, even when they don't have a strong theme. But for the new generation of video slots, which put strong graphics, features and a recognizable theme at the core of their offering, levels of engagement increase even further.
Players want to spin on to activate their favorite character's catchphrase on their reels, which might trigger that exclusive bonus feature. Or there might be a collect-them-all type bonus structure, where you can play through multiple different bonus mini-games themed around TV and film classics. When you factor in the frequency of winning spins, it's hardly any wonder these games are proving so popular with online gamers.
Finding the Target Audience
It's clear to any frequent slots player that when game developers take inspiration from TV and film classics, the games are often more enjoyable to play, and have more longevity. But there's also another important commercial reasons for tie-ups like these licensing deals, such as the Microgaming "Tarzan" deal. This enables games developers and online casinos to find their target audience, based on those who are most likely to play a given slots game.
For example, take the "Halloween" slots game as an example — fans of the "Halloween" films are an identifiable demographic. The film is popular enough to appeal to a wide range of people, while appealing to the key demographics of gamers, over the population as a whole. There's also the added benefit that this slot gets a boost at "Halloween" each year, as casinos benefit from players recalling the film.
The casino industry draws on TV references and film storylines all the time, and seemingly with increasing frequency in slots games. This is no bad thing, delivering better games for the casinos and for the slots players themselves. If you've got a TV favorite, chances are high there's already a slot based on it — if not, stay tuned. It looks like there are still many more to come.