"Big Brother" (BB) and "The Amazing Race" (TAR) are two of the most popular reality shows that are still on the air. Together, they have been on the air for 50+ seasons.
While they are two completely different shows with very loyal fanbases, many contestants from each show have crossed over and appeared on both, such as Jeff and Jordan Schroeder and Rachel and Brendon Villegas. Neither of the pairs won "TAR" but both of the women won their seasons of "BB."
CBS recently revealed that an all-"BB" edition will begin filming shortly. This announcement comes on the heels of "BB 19" contestants Jessica Graf and Cody Nickson winning Season 30 of "TAR."
While depicted as the villains on "BB," the pair soon became fan favorites on "TAR" and got engaged before nabbing the $1 million prize. Other "BB" couples have appeared on the show, but Graf and Nickson are the first "BB" alums to win. They are said to not be returning, but you never know.   
According to TMZ, the pairs have already been contacted and locked down, but no news has been revealed on who will race around the world yet. Their sources believe that one past winner will compete, while the other winners were not willing due to family or career obligations.
Other reports from TMZ and "BB" fan pages report that Caleb Reynolds (16), Rachel Reilly Villegas (12 and 13), James Huling (17 and 18) and Corey Brooks (18) have already signed on. Now, these are just rumors, but fans will see once the cast is revealed. Here are the pairs I would love to see compete on the all-"BB" edition.
1. Nicole Franzel and Victor Arroyo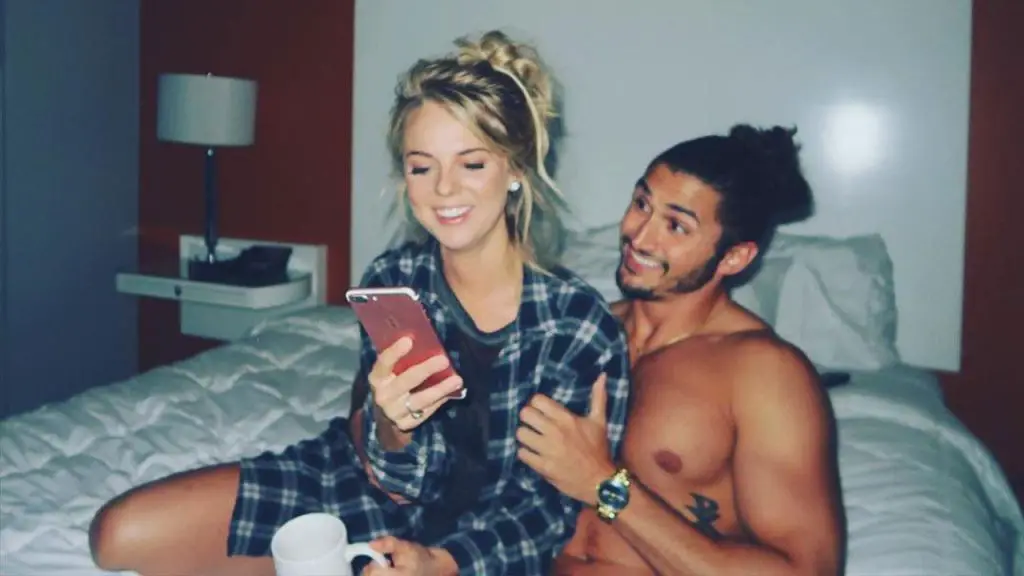 Franzel is a two-time veteran of "BB" (seasons 16 & 18) and one-time winner. On her second season, Franzel was in the house with Arroyo (18) and although the pair was friendly, their relationship didn't start until after their season was over.
Arroyo is the only person in the history of "BB" to enter the house three times in one season, proving that he is the ultimate competitor. He placed fifth. They would be great on "TAR" because they were both strong competitors and they would work well together.
2. Cody and Paulie Calafiore
The brothers would be a dynamic duo if they raced around the world. They would be the first "Big Brother" siblings to compete on the show and would get along well. Cody (16) placed second in his season and Paulie (18) placed eighth. 
3. Paul Abrahamian and Kevin Schlehuber
Abrahamian placed second in Seasons 18 and 19 and was a master manipulator that worked his way to the end only to fall short both times so he deserves a win. Schlehuber (19) was a fan favorite and underdog. The pair worked together until the final four, forming a father-son type of alliance. The pair might not make it that far, but would be great for laughs.
4. Caleb Reynolds and Zach Rance
Reynolds would be the only person to have competed on "Big Brother," "TAR" and "Survivor" if he competed on this season. Deemed "Beast Mode Cowboy" on "Big Brother," Reynolds was a fierce competitor and placed fourth on "BB."
Although not much of a competitor, Rance (16) was a fan favorite. He and Reynolds were in an alliance, but Rance was backdoored and came in eighth place. Not the brightest bulbs in the pack, the pair would definitely be entertaining to watch.
5. Janelle Pierzina and Britney Haynes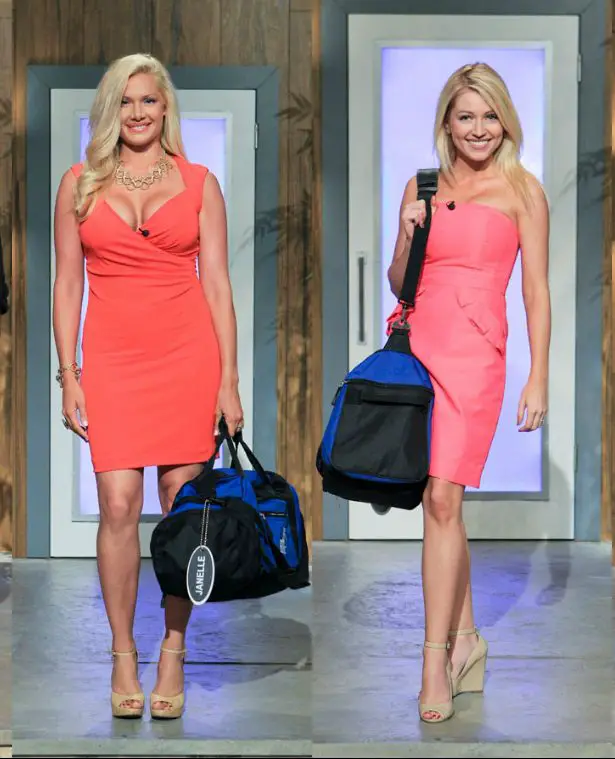 These women are two of the most memorable houseguests to have competed on the show. A three-time veteran of the show, Pierzina (6,7, and 14) was a powerhouse and dominated competitions.
Haynes, a two-time competitor (12, and 14), along with also being a competition beast, delivered hilarious Diary Room comments and participated in one of the most legendary fights in "Big Brother" history. This pair would definitely fight for their chance to win and would show the audience, once again, girl power.
6. Dan Gheesling and Derrick Levasseur
Although not on the same seasons together, both these men would make for the ultimate duo. Levasseur (16), although busy filming a tv series, would be able to take the skills he learned as a cop and apply that to the race.
Gheesling (10 and 14) may be able to take his wit and determination around the world. Labeled as two of the most iconic players in history for their genius and manipulative nature, the men would sure secure themselves another win and prove why they earned those labels.
7. Dr. Will Kirby and Mike "Boogie" Malin
Known as Chilltown, this duo delivered mastermind moves and hilarious diary room sessions. Kirby (2, and 7) was known to woo women and watch it work in his favor. Boogie (2,7, and 14) didn't serve much in the manipulating scheme, but you can't separate this team. The former winners would dominate the race and charm their way to the end.
8. Daniele Donato and 'Evel' Dick Donato
The father-daughter duo competed on Season 8 and returned in Season 13. Dick didn't put up with any nonsense from anyone and neither did Daniele. She dominated competitions and the pair made it to final two together. Although they would probably argue, the pair would be determined to make it to the end. Daniele is expecting her first child in August with fellow "Big Brother" houseguest, Dominic Briones (13), so she probably wouldn't compete, but one can dream.
9. Nakomis Dedmon and Diane Henry
Dedmon (5 and 7) came up with the backdoor strategy and changed the game completely. Henry, although not a competition beast, would work well with Dedmon and they would be another girl power team.
10. James Maslow and Mark McGrath
This past winter, the US Big Brother had their first ever Celebrity edition. Maslow and McGrath were allies in the house. They would be used to traveling around the world. With Maslow's charm and strength and McGrath's wit, the team would make it pretty far. They might both have other commitments, however, but a girl can dream.
The two games are completely contrasting, so the houseguests that would appear on "TAR" might exhibit different gameplay and personalities. Let's hope whoever gets cast for the show makes it an entertaining and worthwhile time. Keep track of the updates and announcements on the shows' official pages. Watch "Big Brother 20" this summer and catch "The Amazing Race" next winter. The "Big Brother" edition has yet to set a date.