Someone Call a Lifeguard
Anchored by entertaining, but predictable performances from Johnson and Efron, the film finds itself drowning in its own clichés.
By Cady Cohen, University of Central Florida
---
This weekend, "Baywatch," a summer action-comedy movie, hit theaters around the country.
Starring Zac Efron, Dwayne "The Rock" Johnson, Priyanka Chopra and Alexandra Daddario, the film is based on the action-drama television series by the same name that ran for eleven seasons between 1989 and 1999. The television series was based in Los Angeles and revolved around the work of a team of lifeguards, their relationships and dangers related to the beach, like saving people from drowning, shark attacks and natural disasters. Similarly, the movie follows a team of lifeguards who strive to "protect the beaches and the bay," but is based in Emerald Bay, Florida.
Cast a Wide Net
Let's just say that the acting in "Baywatch" wasn't completely horrible. Zach Efron (Matt Brody) and Dwayne Johnson (Mitch Buchannon) play the main characters, and manage to convey a sort of little brother and big brother vibe. The pair butt heads throughout the movie, and each time, Buchannon has a different nickname for Brody, including One Direction, 'N Sync, Troubled Youth, Malibu Ken and my personal favorite, High School Musical.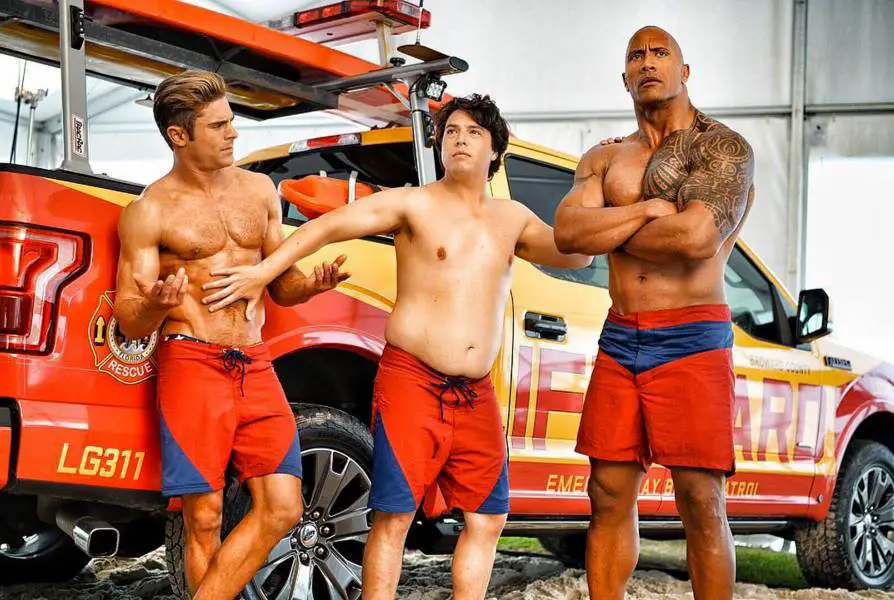 Johnson and Efron were casted appropriately for their parts, and play their roles almost perfectly. The other actors, however, fall short and left me rather confused. Priyanka Chopra, who plays Victoria Leeds, doesn't quite fit her role as a "villain," and her character is inconsistent and lacks depth. Alexandra Daddario plays Summer Quinn, one of the new members of the Baywatch team, and, again, while her acting wasn't horrible, her character feels a little dull. Kelly Rohrbach (C.J. Parker) and Jon Bass (Ronnie) are two of the worst performances throughout the film. Bass' acting comes off as forced every time, and as for Rohrbach—her character has very few lines, but a whole lot of cleavage. I know sex sells, but c'mon.
The casting is basically a jumbled mess of random actors who fail to execute their roles adequately. David Hasselhoff and Pamela Anderson from the original "Baywatch" show make quick cameos in the film, but the placing of these appearances feels random. Hasselhoff had only two to three lines, while Anderson didn't say a single word, but had a whole lot of slow-motion hair flipping. Just awful.
Choppy Writing
To me, writing is the most important aspect of a movie. Without good writing, your movie isn't going to be memorable, and viewers are going to be unsatisfied. In "Baywatch," the writing was weak, but not a complete failure. Comedies are the hardest films to pull off, as writing funny jokes that will land is a very tough task, and, unfortunately, "Baywatch" screenwriters Damian Shannon and Mark Swift demonstrate this point, managing very few funny jokes and nothing ROFL-worthy.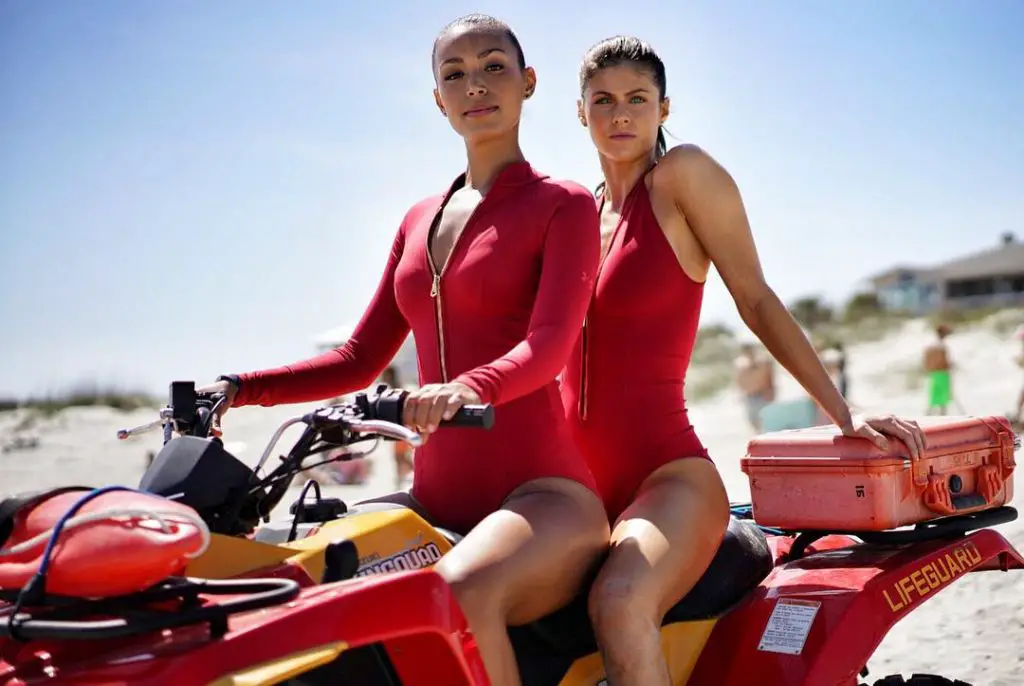 The character development, a very important aspect of any story, also falls short and left me lost at almost every big moment. The Leeds storyline is random, confusing and mostly uninteresting. A particularly confusing part is the opening scene introducing Buchannon, and it sets up the film to be very underwhelming. The writers intend to create the most outrageous performances, but instead leave the audience with an awkward feeling of disappointment.
A Rudderless Ship
Directing is one of the most important roles in any film, as being able to control the set gives the director a full range of creative ability. Seth Gordon, director of such films as "Horrible Bosses" and "Identity Thief," didn't make the smartest choices when it came to directing "Baywatch."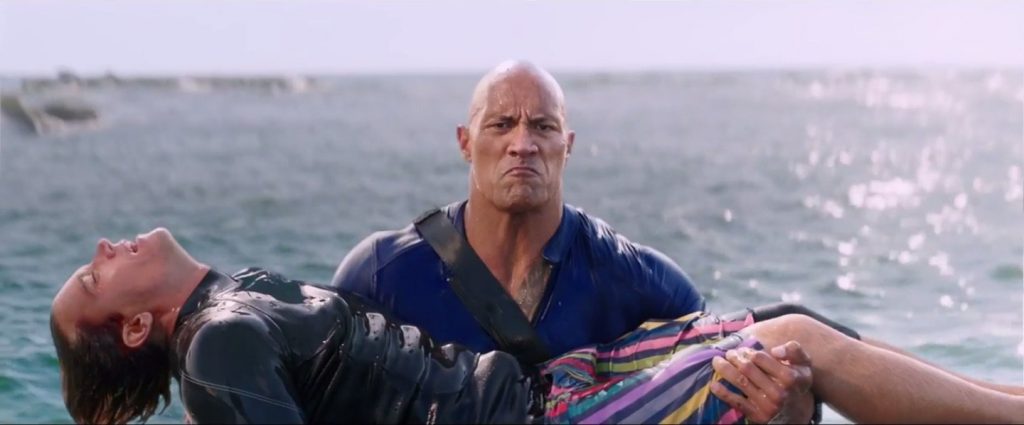 Too many of the scenes were in slow motion, and the pacing of the cuts were either too quick or too slow. During the opening scene, we are introduced to Buchannon as he responds to a paragliding incident on the beach. We see him quickly break into action, and then we are left with a thirty-second slow-mo shot of him jumping into the ocean. Only a couple of minutes into the film, and we are already witnessing the "Baywatch" cliché. The choice to begin the film this way already has the audience begging for a life preserver.
Washed Up
"Baywatch" had some okay scenes, and I'll admit that I was laughing at occasional moments. However, the acting, with the exceptions of Johnson and Efron, was subpar. The writing was weak, the story was underdeveloped and the directing had flaws. I've seen hundreds of movies in my lifetime, some good and some bad. This one falls into the "just meh" category.
But, if you're looking to see a dumb, gross-out comedy with a balance of action, attractive actors and lame jokes, then this is the perfect summer flick for you. As a whole, I give this film a 2.5/5 stars.