Virgin No More
After killing off Michael, the show managed to mature its tone without losing its character.
By Carli Scalf, Ball State University
---
As "Jane the Virgin" wrapped up its third season this past week, I couldn't help but think of how different its finale would have been if not for a single, pivotal move the writers made at the season's midpoint: To suddenly kill off Michael Cordero, Jane's newlywed husband, and then proceed to jump three years into the future.
Despite the shock, grief and outrage the move inspired (showrunner Jennie Snyder Urman even wrote an apology letter to fans explaining the choice), the latter half of Season 3 has proven that sometimes, beloved characters need to die in order to move a story forward. Michael's death breathed new life into the show's story arc, allowed for increased character development and, perhaps most importantly, taught fans how to keep faith strong during dark times.
"Jane the Virgin," originally based on the premise of an accidental, artificial insemination, has grown its plot exponentially with complicated, telenovela-style webs of drama. One of the show's defining conflicts was Jane's love triangle between original fiancé Michael and baby-daddy Rafael. That struggle finally ended with Michael and Jane's wedding in the Season 2 finale, and, with that conclusion, the show lost one of its main sources of suspense. Though the fight for Jane's love seemed to be the dominant conflict of the show, the episodes following Michael's death have revealed a much deeper, intriguing conflict—the struggle between romanticism and cynicism.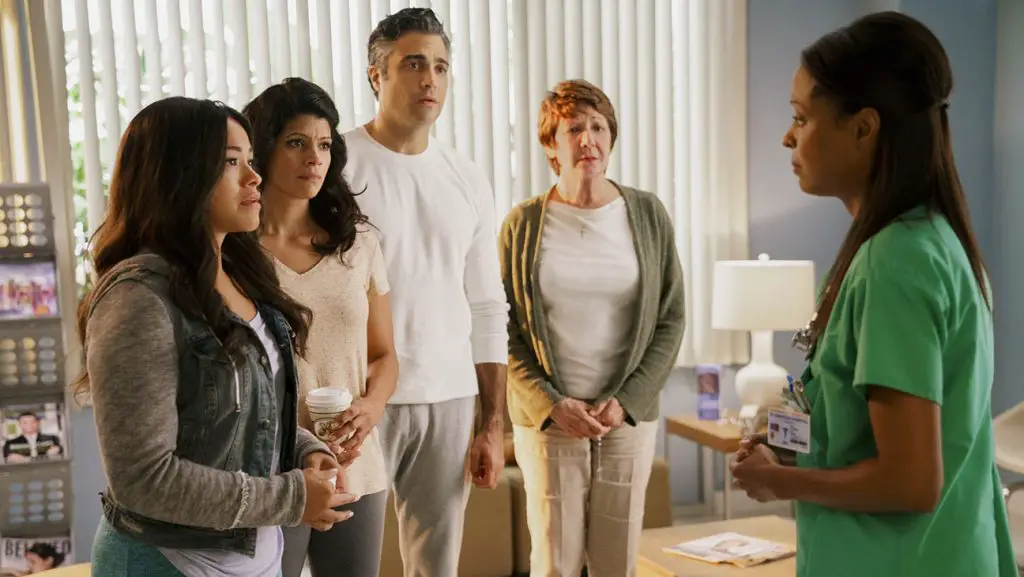 After the three-year jump, audiences find Jane a hardened widow, who, though still Jane, has lost much of the rosy viewpoint that colored her younger character. Jane's optimism and belief in fate had survived accidental artificial-insemination, the kidnapping of her newborn son and being close to multiple murders. Even her namesake trait of virginity was rooted in, beyond religious ideals, a belief in a "one true love," in saving herself for a special, meant-to-be partner.
When her one, true love is taken from her so cruelly, Jane struggles to hold on to her romantic ideals. She has a no-strings-attached fling with her father's hot co-star, something young Jane would never have considered doing, and she begins to feel cynical about fate and true love. As Urman wrote in her letter, "How does our romance-loving hero move on, how does she get back the light and the hope?"
The Season 3 finale brought this struggle to the forefront. When Jane officiates her parents' wedding, she emphasizes the fact that they are not meant to be together, but, instead, defied fate by choosing each other after a series of setbacks. The last few minutes of the episode found her coming back around to the idea of fate, as a long-lost letter from Michael led her to a new love interest (and apparent first love) played by Tyler Posey of "Teen Wolf" fame. As we follow Jane into a new chapter in her life, the focus shifts from Jane's love life to her entire outlook on life, which deepens the show's already strong heart.
The three-year jump Michael's death also allowed time for other story plots to develop. Many characters have matured and hardened in their own ways post-Michael, and a new layer of mystery was added as audiences tried to decode everything they'd missed. We were able to see the after-effects of Rafael's stay in prison, without having to suffer through weeks of watching him sit in a jail cell. Jane's parents, Rogelio and Xiomara, were given time to mature, making their reunion and eventual wedding feel believable.
And yet, though time has passed and characters have changed, "Jane" still has not lost its way. While many shows can jump the shark after big plot twists, "Jane" embraces drama while keeping the Villanueva family and their relationships with each other at the forefront. In addition to more dramatic changes, the latter half of Season 3 also had us cheering for abuela Alba's new romance, Rogelio's return to telenovelas and Petra and Jane's navigation of co-parenting. The show's determination to focus on both the dramatic and the everyday struggles its characters endure keeps "Jane" relatable to audiences.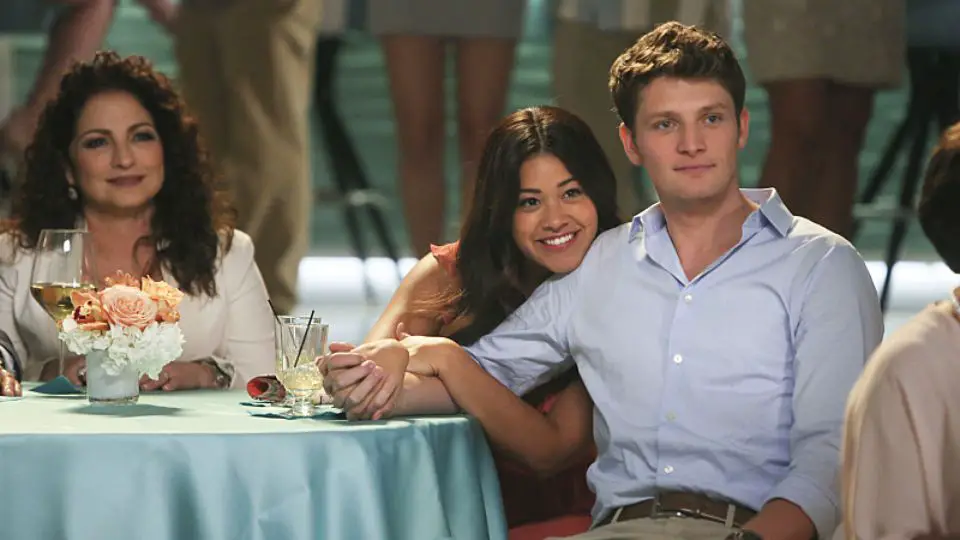 The most important lesson to come from Season 3, however, is how to move a show (or a person) forward in the face of tragedy. A big part of the most recent episodes has been watching the people of "Jane" deal with the reality of losing one of their own. In her review of the pilot, "New Yorker" critic Emily Nussbaum said that the show allows, "…its characters to respond with logic and empathy, even when confronted with the most absurd life events." Michael's death allows characters to shine in response to a death made all the more absurd by its suddenness; instead of dying a dramatic death, Michael collapsed suddenly during the middle of his LSATs, his heart slowly giving out in a classroom. In a world where evil twin sisters exist, the normalness of Michael's death shook not only the world of "Jane," but of the fans who love it.
Though Michael Cordero is a fictional character, for me, a fan who has his face on my bedspread (a real fact), his death felt like a dark cloud looming over me for weeks. I was dealing with my own romantic hardships, and the idea that even Jane could lose her love made me, too, question the existence of true love. And yet, the show's magic is in the fact that it doesn't let you wallow in your sadness; the story moves too fast for that. The audience has been too busy trying to catch up on the past three years to mourn Michael for long. While most people would like the benefit of skipping the years immediately following a tragedy, the show's refusal to let Michael's death bog down its heart inspires fans to fight their own struggles with the same fortitude.
And yet, despite the show's fast pace, Michael's presence is still felt in almost every episode. The moments when cast members are reminded of Michael, and reflect on his untimely passing, have been some of the most poignant this season (Rogelio's moment was especially moving). Season 3's conclusion cemented Michael's continued importance in the show, and in Jane's overall journey. It offered a place for him in her story as her first, true love, her first partner and her first husband, but by no means the end of her love story.