The International Men of Mystery
There's just something about a (rich, talented and successful) man with an accent.
By Olivia Buzzacco, Bowling Green State University
---
Back in high school, I used to struggle with the idea of watching foreign films, mostly as a result of the "I don't want to have to read while I watch a movie" reason.
I finally decided to give foreign cinema a shot and watched "Pan's Labyrinth." Almost immediately, I fell in love with the film and all it had to offer, which then lead me to wonder what I had been missing. I started watching foreign films left and right—they were all surprisingly easy to follow, and they offered so much more than I could have imagined.
While I enjoyed the storylines and cinematic effects, something else immediately caught my attention. I was in awe—star struck, captivated—with the foreign actors before me. Of course, I already knew of a couple Canadian/British stars from movies I watched growing up, but these new actors being introduced to me? Gone. Done.
These complete peach puffs, these lovable studs and charmers that I had never heard of before were blowing my mind. I was much more attracted to these foreign love muffins than the Channing Tatum's and Zac Efron's of the United States—maybe because they were so seemingly obscure (which, of course, meant they were all mine). And for some of them, they became more recognized in the US over the years, and I have learned to share—kind of.
My list of lovely men is never ending, and I certainly don't have much space to talk about them all, so here are three foreign actors you may/may not know, and my reasons for why they are just so damn fine.
Gaspard Ulliel
You have probably heard and seen those stereotypical people on television and in real life who say they want to meet a romantic man in France. Well look no further, ladies and gentlemen.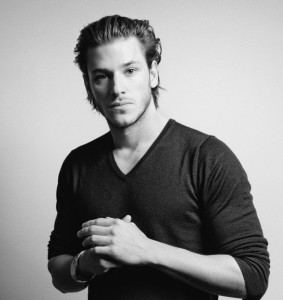 Here he is. It does not get any better than this French actor and model (and the face of Bleu de Chanel, so you know he smells good always). At 31, Ulliel has it all: a full head of luscious brown hair, piercing blue eyes that will hold you in place during an entire film, and a wonderfully prominent chin that adds all the more charm to this already beautiful man.
But the real cherry on top? The scar on his left cheek that commonly gets mistaken for a dimple. You get him to show that bad boy off and I am a dead woman. That pretty little scar added to the way he sneers makes him look utterly conniving, yet somehow still angelic.
Convinced? Then I suggest you check out some of Ulliel's films. The Frenchman's most notable role in the States was the 2007 film "Hannibal Rising," in which Ulliel takes on the lead of the young and developing villain Hannibal Lecter. His gorgeous sneer and stature works perfectly for this role and left me begging for more. More recently, he starred in the 2014 film "Saint Laurent" as the French fashion designer Yves Saint Laurent during the height of his career.
Cillian Murphy
Sweet lord, just take me now. Featured on my Instagram as my Man Crush Monday more than once, Cillian Murphy is a god. A beautiful, beautiful Irish god that makes me want to walk the green foggy hills of Ireland with him until the end of time.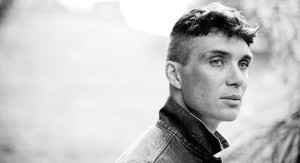 Turning 40 last month (Right? The man does not look 40. I almost screamed when I saw this on my Tumblr), his eyes are magnificently mysterious, so translucent I sometimes wonder if he is even real. His distinct jaw line and cheekbones are beautifully crafted and give him a real edge to his already sweet face. And let's be real, if there were ever to be an Irish version of "The Waltons," Murphy would be John Boy Walton, hands down.
The icing to this cupcake? It's too difficult for me to decide, but I'll make note of his ever-changing hair. No matter how he's got it done, he makes it work. My favorite hairstyle? Definitely what he's got going on in the Netflix series "Peaky Blinders." And as a bonus, have him throw on the hat with the razor blade in it he also sports in the series.
Unlike Ulliel, Murphy is more known in the United States, having appeared in several Batman movies as Scarecrow, "Inception" and now the lead role of Thomas Shelby in the already mentioned "Peaky Blinders." Fortunately for me, Netflix recently released season three of the show so I can once again live in my dream world of being in 1919 with a gangster-Cillian Murphy. Mmm. Goals right there.
Mads Mikkelsen
Let me convince you, like me and thousands of other early-twenties college girls were convinced in the spring of 2013 with the premiere of NBC's "Hannibal." At 50, Danish actor Mads Mikkelsen will never stop winning.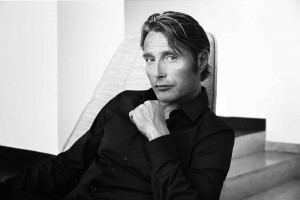 You might think he's not much to look at, but he is the man that appears in the dreams you wake up forgetting about. His cheekbones, for one, are to die for. And his hair, no matter how long he lets it get, is never turning against him. His eyes are daunting and they will suck you right in. And the grey scruff he sports now and then? Hot damn, son, take me with you.
But the real finishing touch of this masterpiece is his ability to wear just about anything and still look charming. One minute he's donning a striking three-piece suit looking classy af, the next he's wearing an Adidas jacket and tennis shoes, looking like a rugged dad, and both are perfect.
Mad for Mads? Appearances aside, his integrity and talents on and off the screen attribute so much more to his charisma. Late into the acting world, Mikkelsen began his career as a gymnast and dancer, only taking up acting in 1996. In the States, Mikkelsen is known for his villainous roles in "Casino Royale," as Le Chiffre, as well as playing a very suave Hannibal Lecter in NBC's "Hannibal" television series, which will leave you begging to be at his dinner table. He is the perfect bad guy, even starring in Rihanna's music video for "Bitch Better Have My Money."
But if you want an adorable Mads, he has also starred in several comedy movies that will have you falling for him even more.