I was skeptical when I heard Alec Baldwin would be getting his own talk show. Sure, he's been around the block, with a strong acting career and a comedic presence on "SNL," but is he entertaining enough to stand on his own? According to ratings on his new prime-time series, "The Alec Baldwin show," the answer is a resounding "no."
It premiered on Sunday night, Oct. 14, to ratings lower than The CW's first evening of Sunday programming in a decade. A total of 2.2 million viewers tuned in, less than 1 percent of whom were between the ages of 18 and 49. That week, Baldwin received more headlines for his speech at an event for the Democratic party, during which he called on voters "to overthrow the government of the United States under Donald Trump," than he did for the show.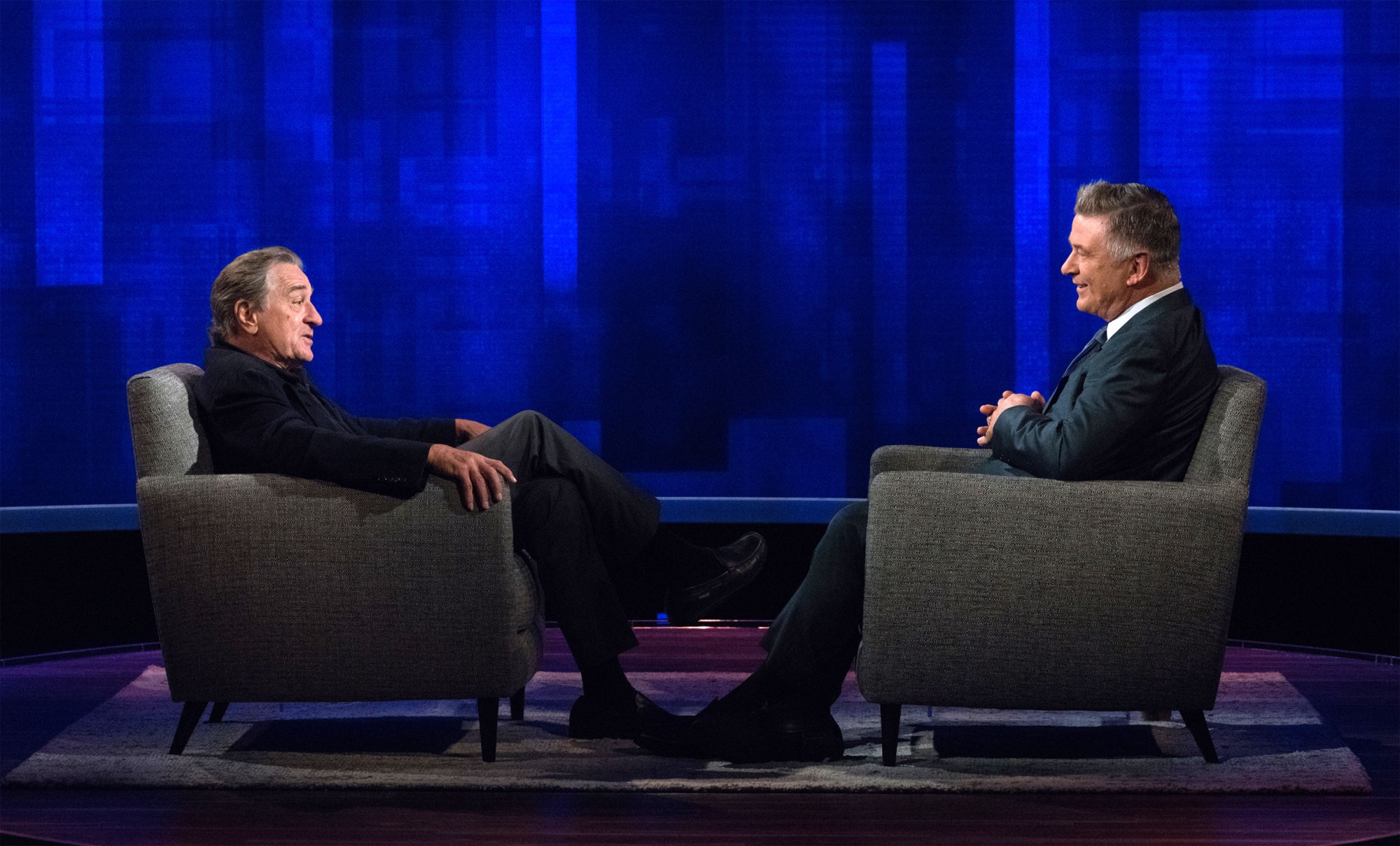 If it wasn't enough that Baldwin couldn't hold his own, the set might have been the downfall of the show. I wasn't around in the '60s, but it seemed to me that producers of "The Alec Baldwin Show" were going for a "throwback" look.
The 60-minute talk show is meant to reflect "'Dick Caveat and Tom Snyder," as Baldwin notes in his introduction — a return to TV's roots. I couldn't get over the boring gray chairs that made the set looked like a boardroom more than a TV set. I felt like I was watching an office meeting rather than a talk show that was supposed to be entertaining.
The carpet didn't do Baldwin any favors either. At first, I thought there was at least some sort of pattern, but I was wrong. The two, square imprints I saw were simply reflections of the underside of De Niro and Baldwin's chairs. I want to know who decided a dark blue background with several lighter blue undertones would be a good idea. I felt like taking a nap; my dreams would have been more exciting.
And what is with the logo for the show? It just seems drab, and the colors don't work. The yellow used for "Alec Baldwin" is muted, and the words "The" and "Show" are barely visible against the intense blue background. Is it a coincidence that the logo and set's backgrounds are similar? I think not. However, matching is not always necessary nor appealing. It's okay to change things up. Had they done this, maybe fewer viewers would have flipped the channel.
The series premiere, which followed after a test pilot that aired shortly after the Oscars, kicked off with two high profile guests, Robert De Niro and Taraji P. Henson. The darkened room, lack of studio audience and limited selection of camera angles accentuated the show's sense of intimacy, and really never took the focus off of Baldwin and guests Robert De Niro and Taraji P. Henson.
The appearances of De Niro and Henson for the premiere episode were not coincidental. On the contrary, a number of celebrity guests were painstakingly considered, and ABC promoted Baldwin's next interview with Kim Kardashian nonstop during the pilot episode. As the first ever guest of "The Alec Baldwin Show," De Niro was an interview subject of very few words, answering succinctly and getting straight to the point. I didn't appreciate the promotion by De Niro or Baldwin about their film projects. De Niro brought up Martin Scorsese's "The Irishman" several times, while, of course, Baldwin chimed in about "Boss Baby" to even the playing field.
Baldwin's second guest, Henson, was on the other end of the spectrum, a breath of fresh air. Henson was bubbly and full of life, as well as a wonderful storyteller, taking control of the interview and turning the conversation to topics she was interested in discussing. Honestly, Baldwin's presence felt unnecessary, burdensome even.
At the start of the interview, Baldwin inquired about her childhood, and she discussed her father's constant encouragement to follow her dreams. Henson got personal when she discussed getting pregnant in college, deciding to abandon academia and pursue acting in Los Angeles.
Baldwin was mere background noise. Every chance he got, he tried to interject in the conversation, seemingly to remind viewers, "Hey, this is The Alec Baldwin Show, so I'm going to say something irrelevant for the heck of it." Thankfully, Henson kept me engaged, or else I would have changed the channel a long time ago.
Mike Myers Sneak Peek - The Alec Baldwin Show
Also, fortunately for Baldwin, "The Alec Baldwin Show" is not his fallback because it doesn't look good for the actor turned comedian turned talk show host. When Baldwin isn't appearing in movies or entertaining the audiences of "Saturday Night Live" as our president, he is the game show host of ABC's "Match Game" as well as acting as "cinema curator" of Turner Movie Classics' "The Essentials," where he highlights must-see classic films.
To many, it shouldn't be surprising that Baldwin would want to test the waters by starring in his very own talk show. Considering the pilot's performance was less than stellar, the future of "The Alec Baldwin Show" is unclear. Many people are wondering if there will be a Season 2, and they are also creating polls about whether or not the ABC show should return for a second season. I would have thought the answer was cut and dry, that Baldwin would not return as host of his own talk show. But, we all make mistakes, so who knows? For right now, fans of the show have hope, and naysayers are crossing their fingers that "The Alec Baldwin Show" has aired the retro ABC logo for the last time.