It's been 23 years since the world lost the Queen of Tejano music, Selena Quintanilla-Pérez. With hits such as "Bidi Bidi Bom Bom" (1994) and "Como La Flor" (1992) and countless documentaries, Selena achieved an unprecedented level of fame during her life, and, what's more, has become enduring icon in her death. Now, with a new generation of potential fans waiting in the wings, a scripted Netflix series about the Corpus Christi crooner is on the horizon and aims to drop in 2020.
The show is supported by the late Quintanilla's family, who are behind the scenes offering highlights and memories of the young artist's personal life. Netflix describes the series as a coming-of-age story that will focus more on Selena's family and her struggles from being a typical girl to a pop star. "We are excited to partner with Campanario and Netflix," said Selena's sister, Suzette Quintanilla, "to give fans a never-before-seen glimpse at our story and highlight why Selena will remain a legend for generations to come."
While there is still no word on who's starring, how long the episodes would be or when it will officially come out, there's still time to think about what we want to see. As a fan of the 1997 movie "Selena" featuring Jennifer Lopez, there are several aspects of the singer's life that I'd like to see come alive on Netflix. Aside from the fame and success we would like to see and the famous performances we have grown to love, there are important events that need to be revealed from behind the curtain. Listed below are the top five scenes that needs to be included in Netflix's upcoming series.
1. Before the Queen of Tejano
When the Selena Quintanilla was just 6 years old, her father, Abraham Quintanilla Jr., recognized her singing abilities. In a People interview, he called her "pitch perfect." After that, her family played an active role in supporting her music dreams. At 9 years old, she toured with her siblings, but her teacher threatened to call authorities after Quintanilla Jr. pulled her out of school.
While this did make an appearance in the 1997 film, it was very brief. I think to provide a scene that showcases the artist's musical abilities from a young age would give the audience a sneak peek into when and how she got started. Being talented at a young age is an incredible feat in itself. Knowing she never let go of her singing talent gives us a sense that we should never give up on our dreams, too. Along with the threats from school, I think this definitely left the singer thinking about her future, and forced her to choose between her education and her music career.
2. The Dinos
The band Selena Quintanilla and her siblings joined came to be known as Selena y Los Dinos in 1981. After her family had lost their home and their restaurant, they moved to Corpus Christi, Texas. There, Selena y Los Dinos performed at several different events, such as weddings, quinceañeras, fairs or in public streets to make a profit.
Money is hard to get. Before the Tejano singer's struggles and her family's hardships, the public only knew about her achievements. I never would have thought the artist and her siblings performed at casual events like weddings and quinceañeras. It shows how far she would rise in her future, and I think it'd be interesting to know what she thought and whether she ever wanted to give up. In the midst of her family's financial struggles, Selena must have considered putting her musical career on hold.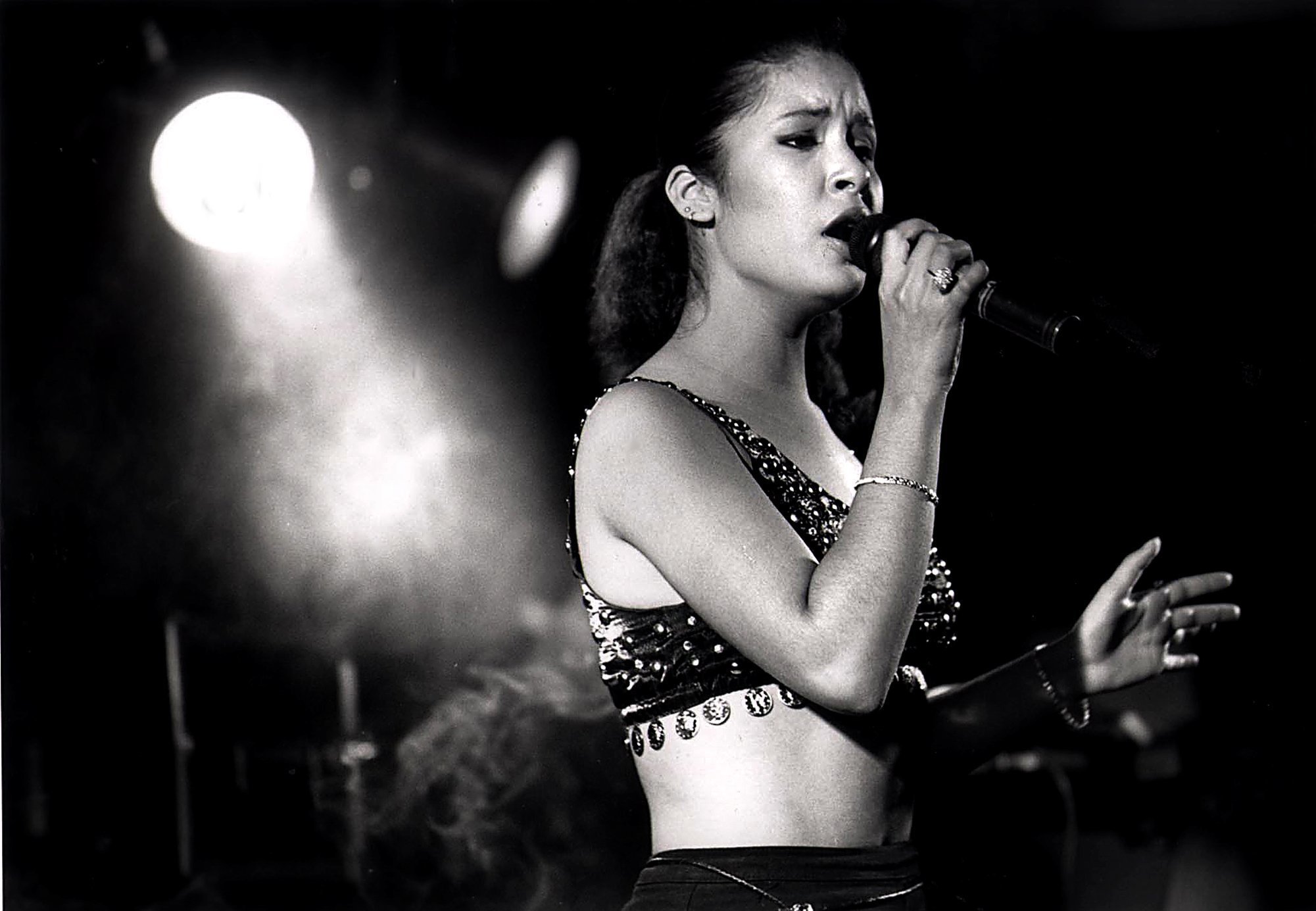 3. Kindness Goes Far
In her childhood, Selena Quintanilla volunteered for Toys for Tots, and her philanthropic efforts continued into adulthood. Despite not having much for herself, her kindness pulled through, as she decided that other children deserve happiness, too.
A scene that shows her philanthropic efforts, especially in her childhood, might show the audience a side of her that they may have been unaware of. She also presented anti-drugs lectures, and encouraged kids to stay in school. Perhaps a montage of her philanthropic efforts from childhood to adulthood would give audiences some insight. Not to sugarcoat her image, but this clearly reflects her character and where her beliefs stood in an ever-changing, controversial world.
4. Glass Ceiling
The Tejano singer fronted her band after a series of misogynistic struggles, as venues did not accept her because she was a woman in the male-dominated industry of Tejano music. Her father revealed in a book written by Maria Celeste Arraras that promoters swore his daughter would never succeed in the music world because of her sex.
Her perspective and words might have led to a fierce feminist moment or two when she proved to those promoters that she could succeed, especially when she was given the nickname Mexican Madonna. There was no stopping her. I'm certain her drive could provide some inspiration to young girls who're unsure of themselves.
5. First Concert and Tour
In 1990, the Latin-American star went on tour, called the "Ven Conmigo Live Tour," in the John Canales Show. There were 12 dates between July and May 1992. While she didn't sing her original songs, she did covers of popular American songs.
It requires tremendous confidence to get up on stage and sing. Selena Quintanilla was only 19 years old when she first started out. Teenagers are nervous and unsure of themselves. It'd be entertaining to see her preparation for the tour and concerts and if there were any supporting words from her parents, siblings, friends or loved ones.
A few notable scenes that did not make my list are the forbidden romance between the singer and her guitarist Chris Perez, and her struggle to learn Spanish, as English was her first language. The series needs to include these, because they helped reveal the artist's persona and interests and, most importantly, her lifelong passion.