It's been over three years since the U.S. Supreme Court took the bold decision to revoke the 26-year-old Professional and Amateur Sports Provision Act (PASPA). The Supreme Court judges deemed the act to be unconstitutional, putting the power back in the hands of the states to determine the legality of sports betting.
It was a similar story for online casinos when the Department of Justice published a memorandum in 2011 confirming that the Wire Act was only applicable to online sports betting. The Department's interpretation caused a wave of hysteria, allowing for states to legalize and regulate their own online casino platforms and poker rooms.
A lot of water has passed under the bridge since the Department of Justice's memorandum and the PASPA's repeal, so how does the online sports betting and casino gaming landscape look across the U.S. today?
The last 18 months have sent major shockwaves throughout the land-based gambling industry. The onset of the global pandemic forced many U.S. states to consider legalizing online gambling to yield a boost for their respective economies. In fact, around 80% of all U.S. states have now legalized iGaming in some shape or form — or introduced legislation to kick-start proceedings. Although some have only recently secured Senate approval, with implementations to follow in the coming months, there is a growing sense that regulated iGaming is here to stay stateside.
What iGaming Legislation Has Been Passed in 2021?
No fewer than 10 U.S. states moved closer to operating a regulated online sports betting industry this year. Arizona's new sports betting industry is due to launch on Sept. 9, to take advantage of the new NFL season. Connecticut's sports betting bill is awaiting federal approval, with three online sportsbooks waiting to launch in the Constitution State.
The Sunshine State of Florida received federal approval on its new tribal gaming compact between the state government and the Seminole Tribe on Aug. 7. Online sports betting in the states of Nebraska, Maryland and Louisiana were signed into law in June and May respectively, while New York saw sports betting enacted within its state budget as of April. Wyoming also signed online sports betting legislation into law in April, with South Dakota's sports betting bill, which was approved by voting citizens in November 2020, signed into law in March.
In contrast, the legalization of online casinos in U.S. states has been a rather slower burn. Nevada, New Jersey and Delaware set the trend to legalize online poker and casino gaming in 2013. Since then, just three other states have followed suit — Michigan, Pennsylvania and West Virginia. Hope abounds that the likes of Illinois, Indiana, New York or Connecticut will move to approve legislation that authorizes online casinos in the coming months.
Competition Is Heating Up To Secure Consumer Attention
With so many established and licensed online casinos and sportsbooks to choose from in the U.S. today, it's hard to know which way to turn. All of the regulated operators are trustworthy and have a duty to provide a fair and transparent experience for their customers. So, as a new consumer entrant to the market, how do you know where to play? The simple answer is wherever you can get the best online casino bonuses. Welcome promotions for the U.S.'s leading iGaming brands are designed to maximize the bankroll and fun of new sign-ups and deliver good value for money.
Some will provide welcome bonuses in the form of free spins on selected slot titles, while others will provide bonus money upon sign-up without the need for processing a real-money deposit. Matched deposit bonuses can also be lucrative for those prepared to make a single real-money deposit.
Consumers are already growing increasingly savvy when it comes to online casino promotions. Talk of wagering requirements used to be reserved exclusively for the small print of operators' promotion landing pages, but education surrounding unreasonable wagering requirements is improving. Wagering requirements that require players to roll over their bonus money more than 30 times the initial value (e.g., $300 for a $10 bonus) before it can be withdrawn as real money are not worth the hassle. That's because the house edge of slot games makes it virtually impossible to return a profit when wagering over 30x your initial bonus.
The choice of casino games and promotions within the U.S. iGaming industry is only likely to improve in the months and years to come too. As state legislators recognize the economic benefits of online sportsbooks — all of which operate at greatly reduced margins in comparison to online casinos — more states will likely embrace the online casino scene as a legitimate form of taxable revenue for their citizens.
The Importance of Player Protections and Responsible Gambling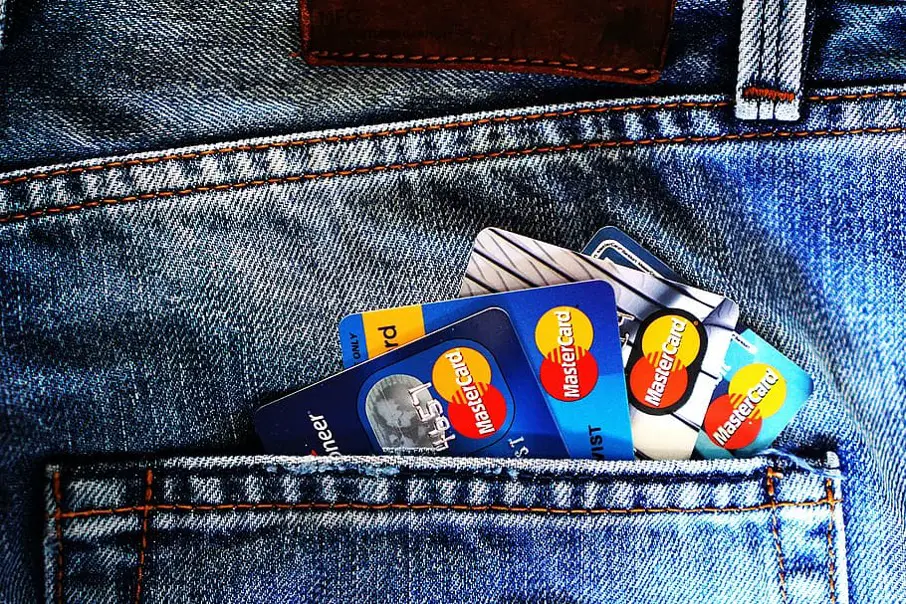 With such a fast-growing iGaming industry, the U.S. is having to work hard to implement the necessary tools and resources to facilitate safer gambling environments. The National Council on Problem Gambling (NCPG) is the country's chief advocate for a suitable treatment for problem gambling and addiction. The NCPG continues to disseminate documentation and educational material on the types of treatments available to protect vulnerable players.
In addition, the American Gaming Association (AGA) has developed its own Responsible Gaming Code of Conduct that all AGA members must abide by. Furthermore, these requirements are also a condition of licensing for operators, which compel operators to train staff and improve public awareness of player protection efforts.
Operators are also required to implement self-exclusion programs, empowering customers to self-exclude themselves from a site if they feel like they are losing control of their spending. In addition, operators are also tasked with expelling these customers if they violate the self-exclusion rules. Patrons are also given the option to set their own limits on daily, weekly or monthly deposits, as well as loss limits that freeze customers out of their accounts once they hit a predetermined loss figure.
As America's iGaming industry continues to flourish, it's becoming increasingly important to protect the integrity of bettors. Operators must ensure their time spent at the online tables is enjoyable, while ensuring they only play with funds they can afford to lose.