Secret Walls, the "Fight Club" of the arts, is the world's foremost live-art performance event that has swept over 40 countries. Debuted in an East London bar in the trendy London district of Shoreditch in 2006, the street tournament has laid its roots in 85 cities on almost every continent and lost corner of the word, including Beirut, Tokyo, Sydney, New York, Toronto, Dubai, Chicago and countless others.
The rules of the fight are simple. In typically low-key locales, artists are armed with black markers or acrylic paint and face off one on one or in teams to wreak creative havoc on white walls as high as 25 feet in under 90 minutes.
The tournaments have attracted over 250,000 people who eagerly watch these monochrome masterpieces unfold through artistic processes they wouldn't typically get to see — only the finished result. In the end, it's the crowd's cheers along with two guest judges that determine who the victor is.
Secret Walls has spread its presence through social media, with its next battle turning up in Houston, Texas, this April. The global phenomenon has attracted local artists from every walk of life and all artistic styles, from comic to graffiti, to battle out their talents and innovation freestyle — no sketches or references.
There's a big difference, though, between street art and graffiti, something the organizers of Secret Walls said is misunderstood in some reaches of the world in an interview with Street Life. "Street Art is seen quite negatively. Most people do not know the difference between Graffiti, the aggressive art form, vs. Street Art, art murals in open spaces," said Lilli Pore and Paul Jackson, the event's founders.
Although both are valid art forms and closely intertwined — both are put on public display as opposed to a gallery showing — graffiti is typically word- and aerosol-based and personal to graffiti artists who usually work in crews, making the art harder to comprehend to outsiders. Street art, on the other hand, is heavily imaged-based and intended to engage the viewer, therefore making it easier for others to understand. As contemporary artist Jill C. Weisberg puts it, "Graffiti writing and street art are closely related contemporary art movements, however, they differ in terms of technique, function and intent."
As a result, it's cultural and artistic diversity that drives Secret Walls. "Season four has seen a diverse mix of artists compete: tattooists, graffiti writers, graphic designers, street art­ists," said the organizer of the 2016 series-battle in Hong Kong, Louisa Haining. "It's been great to see the different styles in the battles, with a mixture of well-known and unknown artists in Hong Kong."
To an "eclectic mix of hip hop, funk, breaks, reggae, dub, disco, punk and more" from DJ Preservation, Hong Kong attendees danced, chattered and gathered around to watch the careful illustrations of several Hong Kong artists, including Brainrental, whose mechanized world of monstrous machines — including a morphed radio and shattered TV — blends with elements of consumerism and palm leaves. A TNT plunger sits in the corner of the mural with an exclamation mark as if the merger of the modern and natural world has deadly consequences.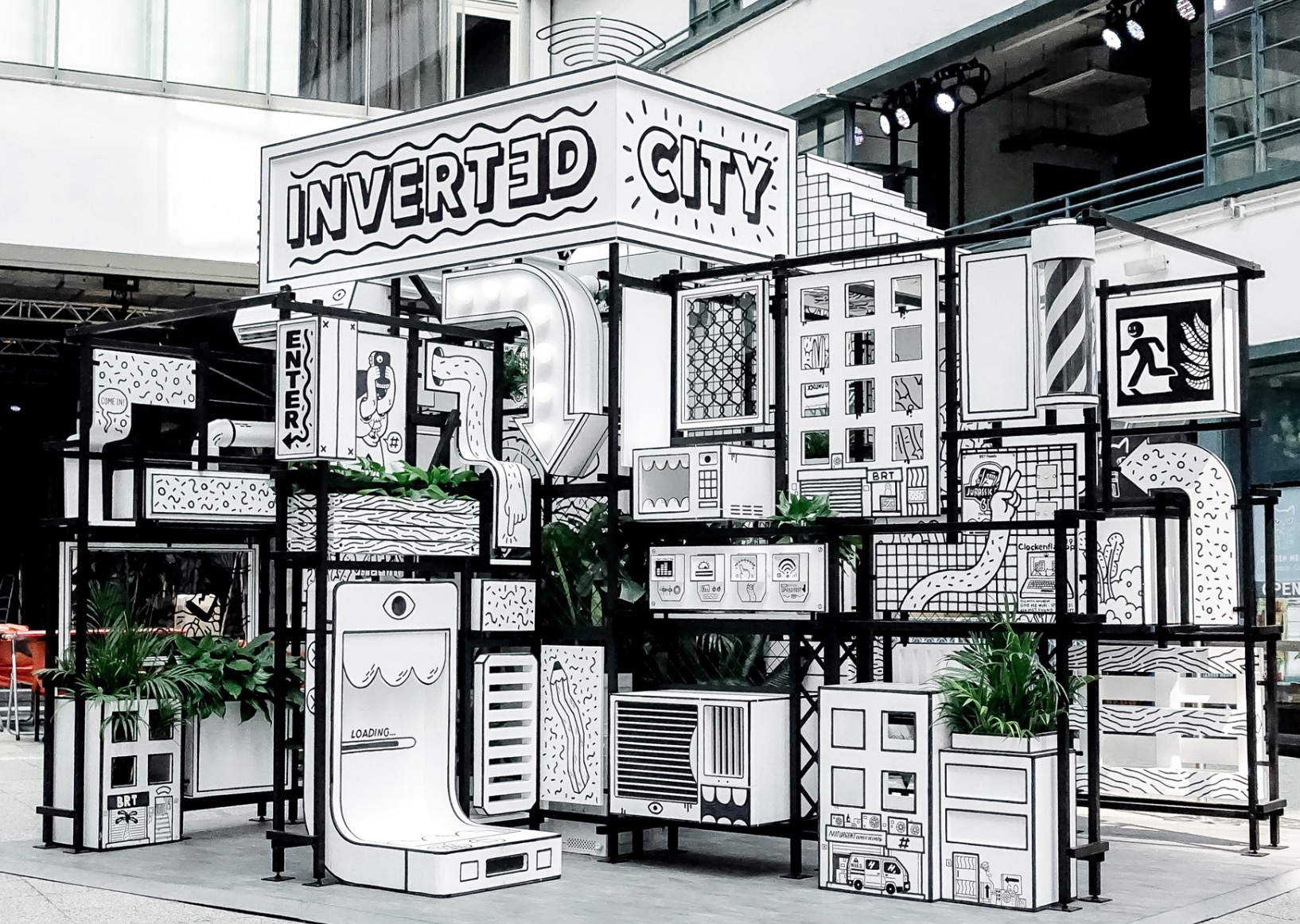 Straying from the comic criticism came another artist and the mythological phoenix, crafted in such fine detail that its feathers and strands of hair shine as it waves behind it in flight, only its head is caught in one long, sharp black cone.
Secret Walls has turned art into a sported exhibition that embodies diversity, imagination and spontaneity and has become an international platform for fresh and tested artists across the globe. The Beirut showdown in 2018 played out in a newly designed space called the Mad House Beirut from the mind of Chady Abou Sleiman, a street artist and organizer of the event. The space is intended to cultivate whatever artistic talent someone possesses, from music to illustration.
"There are so many up and coming artists, but there's no platform for them to expose themselves. There's no platform for them to showcase their art or even build the community that they want to, just to work together. So Secret Walls is one of many [platforms] that could bring us together," he told Culture Trip.
The Lebanese artists created a life-size mural of missiles, jet-plane engines, melting monsters and animals to create a scene of death and chaos. An ape with service stripes on his shoulder pad shoots some kind of contraption for a gun, and a humanoid in a skull, buck-toothed mask pulls the reins of a robotic horse.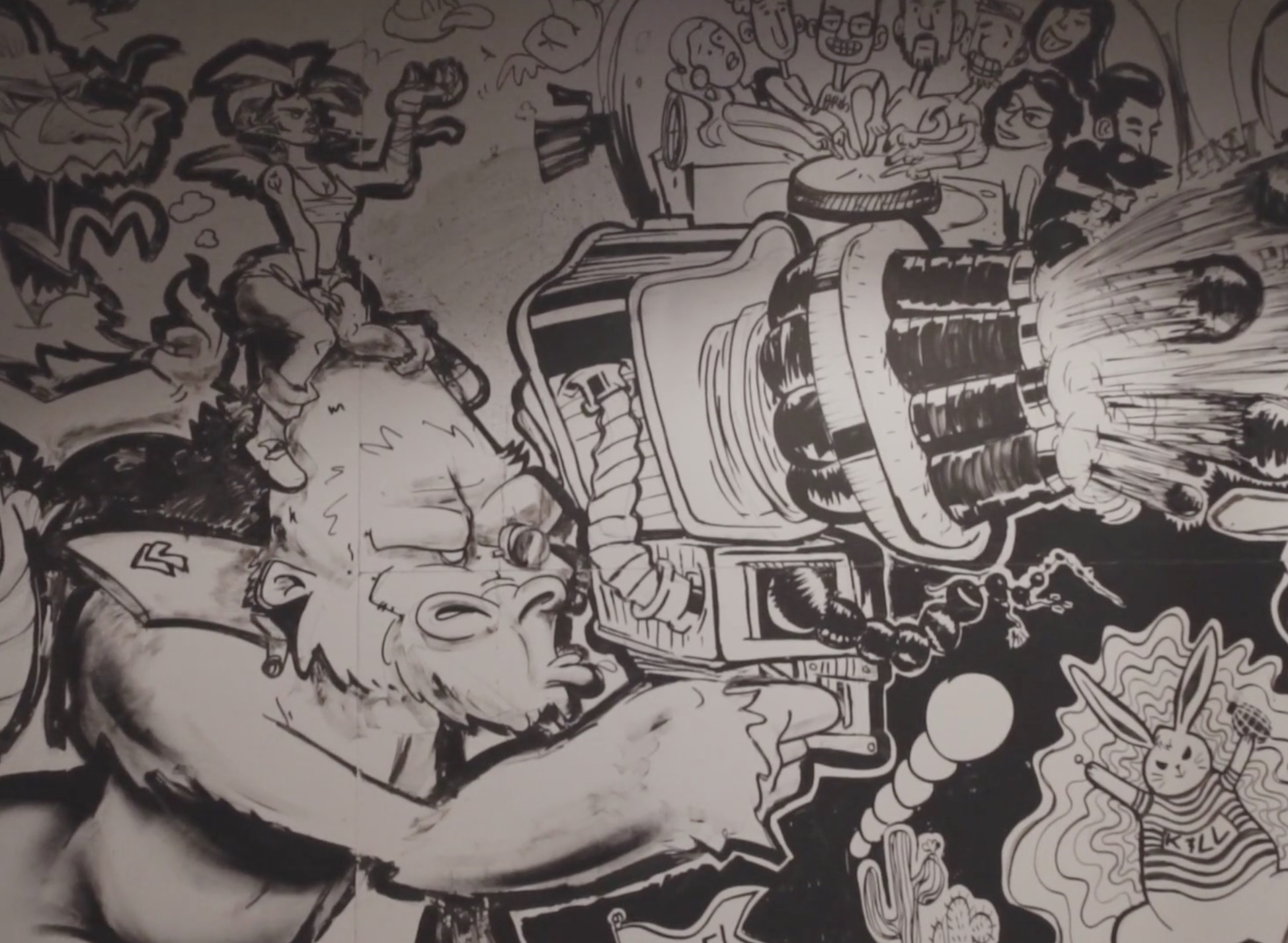 The collaboration and competition between the two teams of the event, like any fight club, was an interactive experience for the viewer and artist. "The energy that's just fixated into this space when people are competing and when people are voting for their favorite artist, it's [just] a different level," Sleiman said.
The goal of Secret Walls is more than just showcasing talent and painting the world black and white. "It is our responsibility to do more: educate our peers, collaborate, and support other artists."