On top of a beautiful, ornate, imaginative landscape, the artwork and characters of Kestrel Hendrickson come to life. Since his childhood, Hendrickson has been drawing creatures into being, and he retains a sense of that same wonder in his work to this day.
Hendrickson's illustrations are fantastical, surreal trips into the landscapes of foreign worlds unseen, while his paintings depict austere, bleak atmospheres. Now beginning his final year at Minneapolis College of Art and Design after a brief stint at Laguna College of Art and Design, Hendrickson aims to push and expand the boundaries of mainstream illustration.
Jack Brandon: Where did you find you initial interest in the arts?
Kestrel Hendrickson: A lot of my inspiration came from family encouragement. My aunt and uncle are both professional painters, and having them in my life made me realize that you can do art as something to make a living. They would always put out a bunch of watercolors or art materials when we were out on family vacation and let me and my siblings use them. I remember my first memory of making art, when I was two or three, just drawing orange square people with crayons.
JB: Are your siblings artists, too?
KH: My sister went to art school. My brother doesn't do anything related to art anymore, but I remember when we were kids, we had a friend that lived out in rural Indiana. We would go and hang out with him and all draw different warriors and creatures for our own personal armies. I was the youngest, which brought out a little competitiveness in me. I wanted to be better at drawing than them, so I started getting serious and cared about drawing well.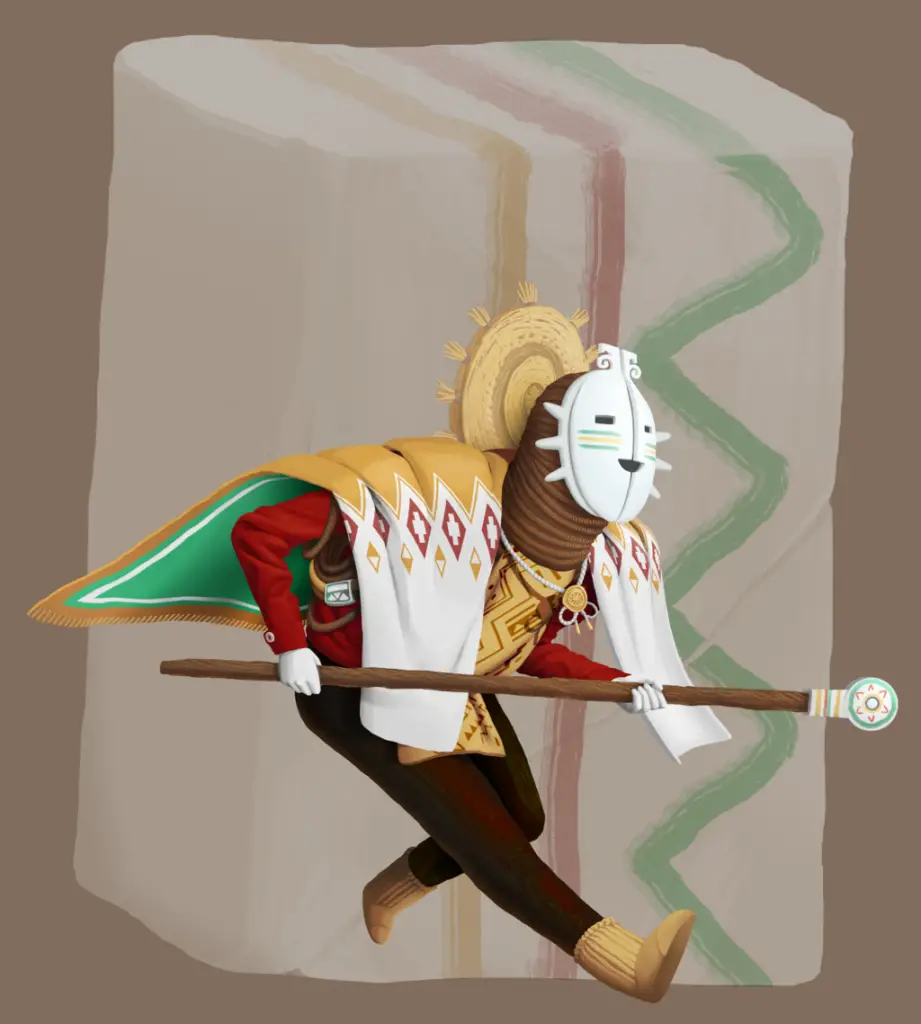 JB: Your work still reflects a sense childhood wonder. Who do you look to for inspiration?
KH: That's a tough question, because I look to so many artists for inspiration. I'm trying to curate a personal style, but I have to say that Miyazaki is one of my biggest influences. All of his films are so beautiful, and not only does the artwork look amazing, but the story also has a deep message. Even the backgrounds are really beautiful paintings, and I love to paint as well. That's something I want to do with my art, to tell stories.
JB: How would you describe your visual style?
KH: I feel like my style is in between two points. I have my illustrative storytelling style, drawing characters and scenes, and a separate practice of doing landscape paintings. As a painter, I feel that I don't necessarily identify with a lot of contemporary painting.
JB: Do you prefer one over the other?
KH: I like illustration and painting, because if I get tired of one I can do the other, but my favorite medium is pen or colored pencil. Painting is more technical for me, because I like doing photorealistic stuff, which can be tedious sometimes. Illustration can be just as difficult, but it's more rewarding to draw directly from my imagination. I like being able to bring my characters to life.
JB: How do you bring them from your mind to the page?
KH: A lot of illustrations start in my sketchbook, where I do a lot of my doodles now. A lot of my final work comes from casual doodling. I'll start a character I like, do several sketches and bring it up to a final quality. Then I'll color it in Photoshop or some other program.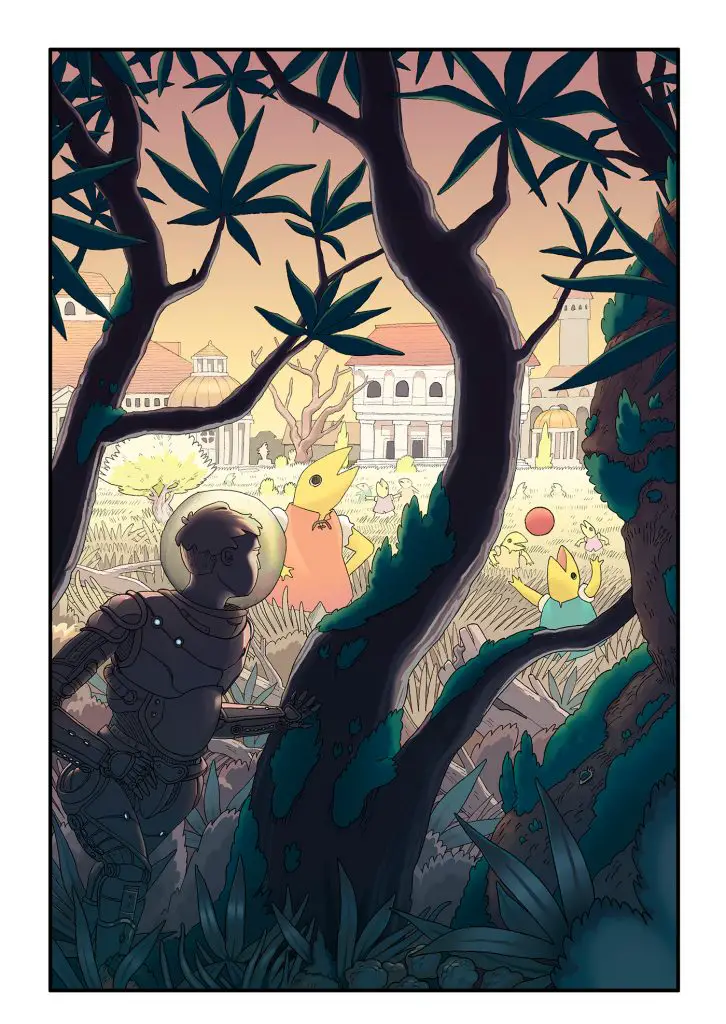 JB: What's the most memorable feedback you received on your artwork?
KH: I remember there was this one guy who was looking super closely at my work one time. I did this illustration of a forest scene beneath a waterfall where there are various buildings and pieces of machinery. He told me that he was an engineer, and he really liked to see how artwork was composed and constructed. I also think of illustration like that, because you do have to build things from the ground up. Although you're just drawing the front of an object, you do have to think of things spatially.
JB: Any memorable feedback from a professor at MCAD?
KH: I had an exhibition for a merit scholarship in the spring. After the show, I saw one of my favorite teachers in the hallway. He told me that my exhibition was "way too polite" and "so nice." His comments really bothered me for half a second, but once I thought about it, I laughed. I want my work to be inviting, not necessarily childish or simplistic, but that both children and adults can both appreciate. I don't want to be the guy who makes pretty paintings and illustrations, because my art does have conceptual depth, but I do want my work to have a wholesome, inviting quality.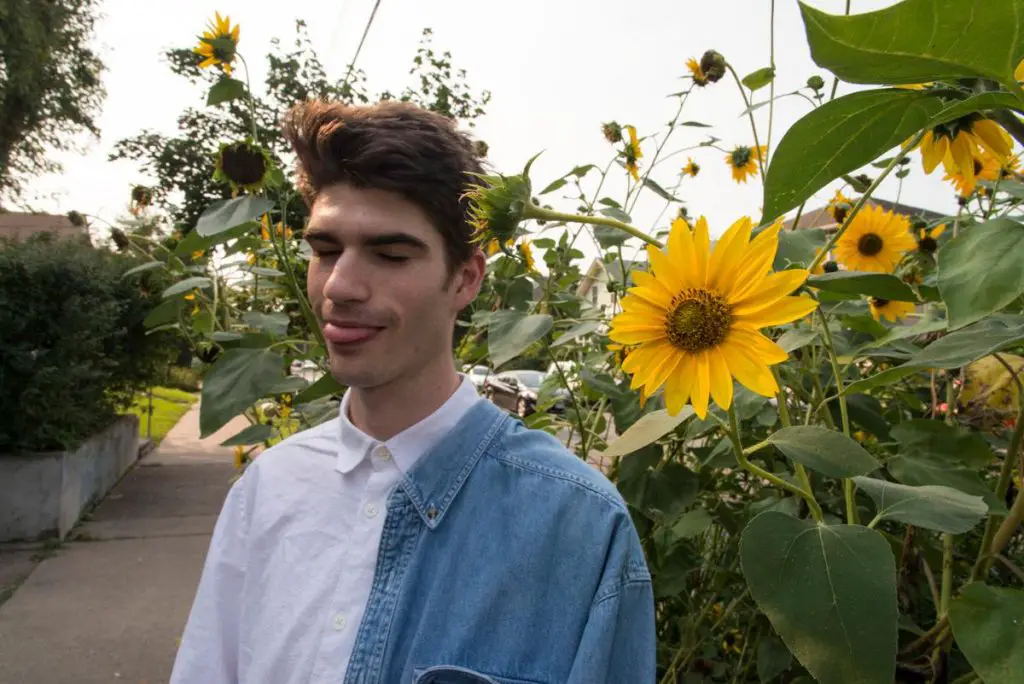 JB: Has your time at MCAD been useful in developing your illustration?
KH: I've done well for myself here. MCAD wasn't the first school I wanted to attend. I wanted to go to SAIC or Pratt because I knew they were prestigious, but I think MCAD is a better fit for me. A lot of the students here are doing work that I can draw inspiration from, but I still feel like my style is unique. The only drawback is that in the MCAD Illustration program the classes start to get repetitive, because it's always client/commission work. I with they had more variety, which is why I took last semester in Laguna College of Art and Design.
JB: How was your semester at Laguna? Did you learn anything that MCAD hasn't taught you?
KH: I like to do a lot of character and environment design, which I could never focus on at MCAD. LCAD had these exact classes and a broad variety game art classes, too. The professors and students there were interested in a different part of the art market, which was refreshing. I learned a lot of things there that I couldn't have learned at MCAD. The field of illustration can be so broad, but MCAD doesn't push the boundaries with an experimental illustration class, where you could really try out different mediums.
JB: What does the future hold for you?
KH: I do want a well-paying job in the arts, so developing a strong portfolio will be important. I want to be hired at a place where my creativity will be appreciated, not somewhere that I'll be stuck at because I rushed to find a job. I'm not going to jump into anything that is going to compromise my artistic vision.