The Coca-Cola Company, besides bringing us the namesake carbonated, caramel-colored sugar drink we know and love, has its hands in everything. Dasani, Sprite, Honest Tea, Odwalla, Fanta, Smart Water, Simply Orange, Fuze Tea and Powerade are only a few of the labels underneath the bright red umbrella of Coca-Cola's financial reach. However, the newest possible addition to the Coca-Cola beverage family will set a higher standard in drink innovation.
According to reports from BNN Bloomberg, Coca-Cola has been in contact with Canadian marijuana producer Aurora Cannabis investigating the marketability of marijuana infused drinks. As medical legalization spreads and recreational use fights for rights in the U.S., markets for cannabis products are growing and Coca-Cola wants a cut.
But this particular joint-partnership between Coca-Cola and Aurora Cannabis isn't banking on the public's desire to get high, because the beverages they're considering creating are CBD-infused, and not made with THC.
Thanks to medical marijuana research, today we have a better understanding that THC is the psychoactive chemical that causes the high-feeling in marijuana users, while CBD is what contributes to the medicinal benefits, like pain relief, relaxation, anti-inflammatory, anti-nausea and the prevention of seizures.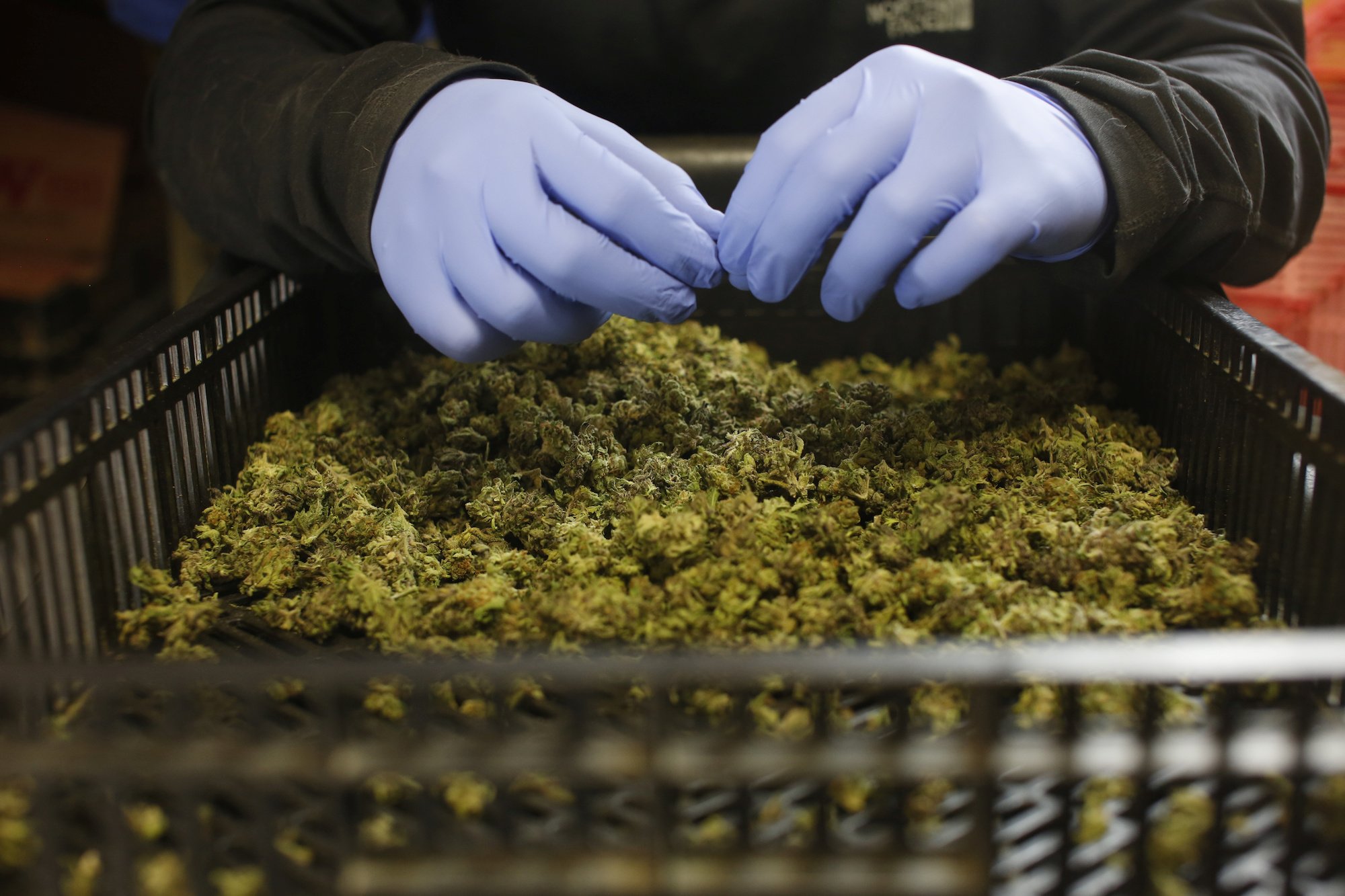 Because CBD is not intoxicating, it is fairly accessible for those over the age of 21 in the U.S. as a natural over-the-counter remedy in the form of oils and salves. The benefits of CBD have caused rapid growth in the world of CBD health products, at the forefront of which is CBD beverages.
Part of Coca-Cola's interest in marijuana beverages, besides the exponential expansion of a newly legalized market, is because non-alcoholic beverage companies have seen a decrease in sugary-drink sales and an increase in health-conscious drinks. As generations become more and more health and fitness conscious, drinks with physical or mental benefits gain some traction over their unhealthy counterparts.
CBD-infused drinks could potentially help people with different types of pain, anxiety, mood disorders, lack of appetite and nausea. The drinks could also be consumed simply for the relaxing, at-ease feeling they provide without the inhibiting psychosis.
In Canada, recreational use of marijuana is legal, and it's possible Coca-Cola will test its product ideas outside of the U.S. until legalization has won more ground at home. According to a statement from Coca-Cola, "No decisions have been made at this time." But if they follow through with CBD Coca-Cola products, they will be the first non-alcoholic beverage company to incorporate marijuana in their drinks.
Alcoholic beverage companies in the U.S., however, are already pioneering marijuana drinks with THC. Smaller companies that reside in states where recreational use is legal have produced infused wine and beer for a buzz purported to not give you a hangover.
Large alcoholic beverage companies are also making their move toward marijuana. The New York based creators of Corona recently invested $4 billion in a Canadian cannabis firm, which is no number to scoff at. Coors' Canadian division is also teaming up with another different Canadian cannabis company to make their own brand of THC, non-alcoholic beverage.
It's like the space race, but for beverage companies and aspirations for a different kind of high.