Due to the influence of the internet age, people have become accustomed to the experience of having everything they could ever want delivered directly to their door. For example, subscription boxes fulfill that need by treating subscribers to a little spontaneity in the form of delivered goodies. Simply sign up for the service and you can be freed from the burden of choosing what it is you want.
Consequently, Bokksu Box adds even more novelty to the concept by mailing specialty Japanese snacks to customers worldwide; Bokksu lets subscribers feast on a variety of unfamiliar snacks centered around particular themes.
Luckily for me, I was able to obtain a Bokksu subscription box, which was delivered right to my off-campus apartment in Oxford, Ohio. The box was for the Classic Bokksu Subscription that includes 20-25 snacks, a tea pairing and a Japanese cultural guide that explains the origins of each snack. The box arrived in a vibrant orange box, which was exciting to open on a particularly bleak early December day. The theme was appropriately titled "Snowy Hokkaido," and the majority of the snacks hailed from the aforementioned region.
To explain, Hokkaido is the northernmost island in Japan and is known for its natural hot springs and ski areas — the cultural guide included photographs of the snowy forest and included a snowflake-covered greeting card — and everything was packaged as you would find it in Japan, meaning the labels were all in Japanese although French made an occasional appearance.
As such, the guide was invaluable in attempting to decipher what any of the packages contained, so I gathered some friends to go through and taste-test everything over the course of the evening. Bokksu changes what is in its boxes with each delivery, but I'll clue you into what can be found inside and rate them accordingly on a 10-point scale.
Rice Crackers
7.5 out of 10
There were two types of rice crackers in the box; one type that was green onion flavored and another that was regular. Both were tasty, but certainly not the most exciting flavors to be found in the box. We gave the green onion ones 7.5 out of 10 and the regular ones 7 out of 10.
Calpico Mochi
7 out of 10
Regarding the Calpico Mochi, one of my friends can be quoted as saying, "Oh God, oh God, it's so squishy!" I think this was a compliment.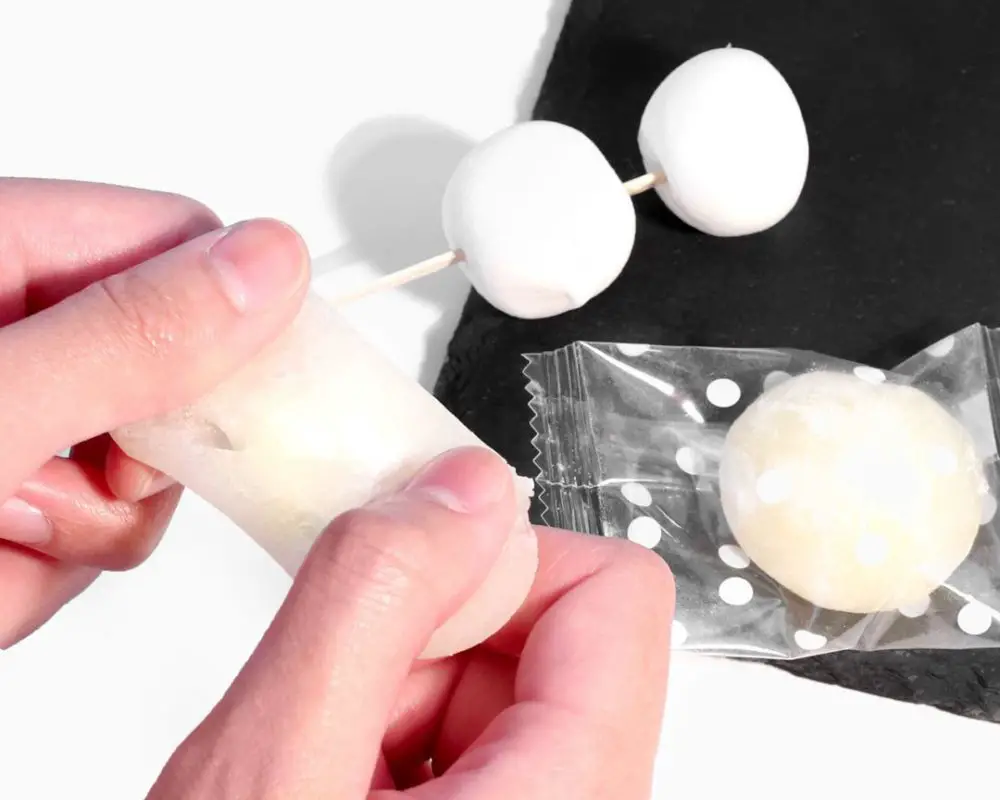 Inspired by the popular Japanese drink Calpico — a carbonated drink with a yogurt-like, acidic flavor — these were three-layered little cakes with rice cake on the outside and a marshmallow layer in the middle surrounding Calpico flavored jam. Surprisingly complicated for such a small package, the competing textures are interesting, and the flavor is mild. My friends and I had competing opinions on this one; one of my taste-testing compatriots gave the treat a 10 out of 10, although I favored a slightly lower rating.
Yeast Bun 
5 out of 10
One of the larger objects in the box was a yeast bun, which tasted roughly like a creamier King's Hawaiian roll. From the packaging, I expected there to be icing or accompanying cream, so I was disappointed to discover that it was, simply put, a large piece of bread. I do not normally turn down bread, but I wish it was paired with something.
Croissant Roll
8 out of 10
Thankfully, the flaky, moist croissant gifted me with the icing I was searching for with the yeast roll, encompassing a subtle vanilla flavor even after being packaged and mailed halfway around the world. Even though the bread was not quite what I expected in terms of Japanese snacks, the surprise remained pleasant.
Corn Snacks
6 out of 10
My Bokksu box arrived with two packages of soy sauce-flavored corn-based snacks, which is not a combination I would have expected, but, admittedly, the flavors coincided well.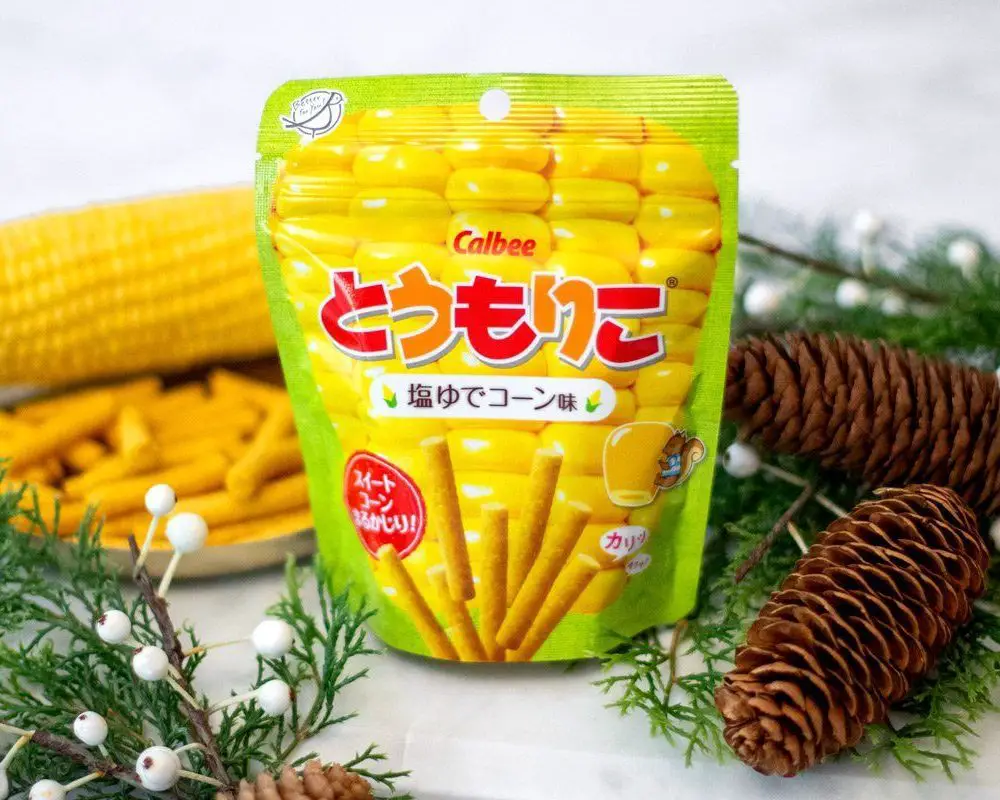 The first corn-based snack was packaged in a blue, white and yellow wrapping with a picture of grilled corncob on the front; inside were crunchy corn puffs, which were a huge success among the tasting party. However, the second option, fried buttered corn, was crunchy in a way that slightly hurt your teeth a little and primarily tasted like pure soy sauce, so there wasn't much corn or butter coming through, sadly.
Onigiri
5 out of 10
For those who don't know, onigiri are rice balls formed into triangular or cylindrical shapes and wrapped in nori or dried sheets of seaweed. However, those included in the Bokksu box were rice puffs with a salty, seaweed-like flavor that quickly lost their flavor. While the onigiri was an interesting alteration on the traditional Japanese food, I found myself missing the stickiness of fresh rice.
French Fries
7 out of 10
How can you not be curious about a package that features anthropomorphic fry men? After I tore apart the wrapping, I discovered that the food was as it was advertised: French fries.
Nevertheless, rather than the over-salted, ultra-greasy fries food enthusiasts are accustomed to in the U.S., these freeze-dried fries are perfect for shipping overseas or vending machine fodder equally. Additionally, I was fascinated to taste a Japanese version of a classic American treat, but overall, they bore too many similarities to fast-food fries that spent the night in the car trapped beneath the trash in your cluttered backseat — which is not to imply that I've ever eaten day-old fries from my car or anything. I'm just saying.
Candy-Coated Rice Puffs
8 out of 10
As one of the more customary foods included in the box, the transition from sweet to savory was surprising, but not unwelcome whatsoever. If you must know, my note on my initial reaction to the snack simply reads, "Hmm?"
In my opinion, I believe the candy-coated rice puffs are a classic example of the difference between American and Japanese palettes. In the United States, people tend to keep the sweet and the savory separated despite evidence that they should share each other's company more than they do. If you don't believe me, think of pretzels and chocolate, or chocolate and salt in general. You know I'm right.
Conversely, in Japan, fusing such flavors is much less taboo. I mean, this is a country that readily welcomes Green Tea Kit Kats, so it's safe to say the Japanese don't mind a bit of experimentation in their cuisine. As a result, the candy-coated rice puff made me feel like I was uncovering the unusual tasty-tastes that drew me to Bokksu in the first place.
Yuzu Gummies
8 out of 10
Yuzu is a citrus fruit found in East Asia that is theorized to have originated in central China as a cross between the mandarin orange and the ichang papeda; yuzu is also used in Korea cooking where it is known as yuja.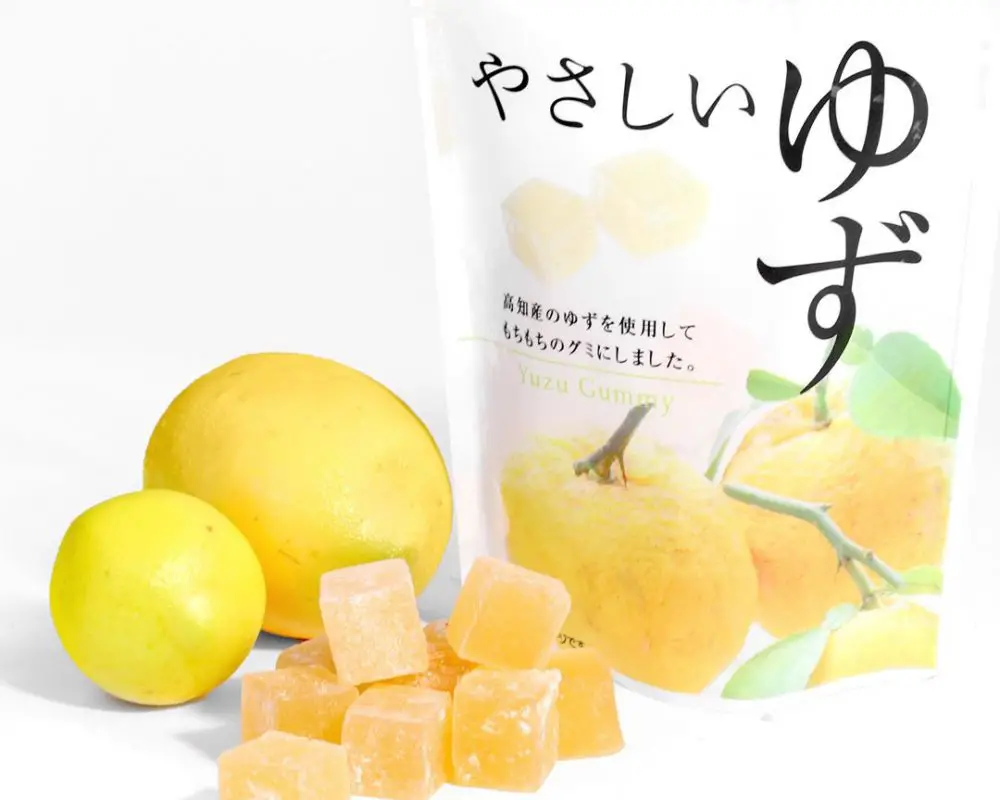 Before receiving my Bokksu box, I was not familiar with yuzu before eating the fruit-flavored gummies, but they tasted similar to a sourer grapefruit or pomelo — not quite a lemon gummy, but it smacks the tongue in a comparable fashion. In fact, the flavor is subtle enough that you could tell that they incorporated real fruit, as opposed to an artificial flavor.
Cookies
10 out of 10
Ah, at last. A familiar sight. Cookies.
Before I dive into my delicious dissection of these scrumptious pastries, you should probably know that there were three different types of chocolate cookies with cracker insides. The packaging referred to all of them as "langue du chat," though, unfortunately, none of them were square or cat tongue-shaped.
The three cookies were milk chocolate, white chocolate and white chocolate with raspberry. As expected, the trio of crumbly, crispy and crunchy goodness tasted fantastic. To make matters better, the Bokksu box also contained a delectable cookies-and-cream candy bar that was disappointingly small but appetizing regardless.
Green Tea
9 out of 10
Finally, as my friends and I concluded our domestic food tour of Japan on a frigid evening in the dorm room of an American university in Ohio, we finished off the night with a round of green tea provided in the box.
The tea in question was a Sencha tea, which Bokksu's website describes as the perfect tea for the cold winter. Notably, the beverage seemed strikingly traditional in its quaintness. Nevertheless, akin to the majority of what I received in the Bokksu box, the tea did not blow me away, but it did give me what I was looking for all along — a taste of Japan.
To order Japanese treats like those mentioned above, go to bokksu.com.