Late November to early December is not just the time between midterms and finals. It's also one of the busiest shopping periods of the year. Money's tight for the average college student, but if you're diligent about finding deals online, you can save a lot of cash. Of course, with so many deals for Black Friday (the day after Thanksgiving) and Cyber Monday (the Monday after Thanksgiving), it can be hard to focus on the ones that you would actually want, so we've compiled a handy list of sales that might be useful to you when you're looking for things online.
Barnes and Noble GlowLight Plus for Things to Read
You have enough books to deal with at school, so why not condense a little? The Barnes & Noble e-reader GlowLight Plus is both sturdy as well as light and easy to hold. It also features a big screen so you don't have to strain to read the words of your favorite book. The physical buttons make it easy to read the device one-handed, and it's waterproof, so you can take it to the lake or the pool. Take $30 off the Nook GlowLight Plus from Nov. 25 to Dec. 3 at barnesandnoble.com.  
Caliroots for Your Streetwear Needs
If you want to look fresh in time for the new decade, check out what's 30% off at Scandinavian streetwear distributor Caliroots. Whether you want some Air Jordan 1 lows or the Adidas Lxcon or a Kenzo hoodie or an A.P.C. sweatshirt, Caliroots has got you covered. There's a new deal every day all this week, so make sure to log on to Caliroots.com, or just browse around and order something with the deep 30% discount. Shipping time is minimal, so you don't have to go too long without your new threads. 
CamelBak To Stay Hydrated
Hydration is important. You should get at least half a gallon of water a day, and that number increases if you're more active — and trust us, there's no better way to relieve the stress of school than going on a nice hike or a long bicycle ride. If you want a convenient way to transport cool water while catching some nice sights and increasing your heart rate, consider CamelBak.



The web store has backpacks that are lightweight and compact as well as smaller waist packs and water bottles if you're doing some lighter activity. The products are known for their sturdiness and comfort, so you can just focus on whatever you're doing. Use coupon code HOLIDAY25 at CamelBak.com for 25% off everything in the store.
Deals for Your Feet
Sneakerheads and casual footwear fans alike can find great deals on shoes this Black Friday/Cyber Monday. 
Save Money on Stuff To Wear
Forever 21 might be closing down a significant number of stores, but that doesn't mean you can't grab some savings on Black Friday and Cyber Monday. Shop Forever 21 where there's 40% off everything online for Cyber Monday. H&M is also offering 30% off for any of your clothing needs. If you want to get a little fancier, go to Macy's website to get 20% from Nov. 27 to Nov. 30 with BLKFRI.
If you're into being sporty, Columbia is offering up to 60% off the original price with code NOVSAVE60, ending Dec. 3.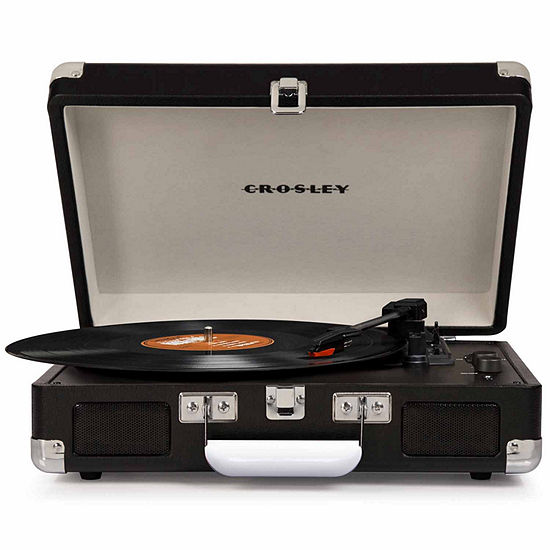 JC Penney is also offering deals on a wide variety of items. Get a Keurig for $59.99 (regular price $163), a Crosley turntable for $39.99 (regular price $119) and $39.99 for American Explorer Luggage (regular price starting at $180). Really, there's no better time of year to get some of these things.
Herschel Backpacks to Carry Your Stuff
You need something to carry your stuff, so why not go to Herschel.com for their only sale of the year? Stylish and incredibly durable, this Canadian brand provides some of the best ways to move your personal belongings to class or around the city. There's the classic Little America backpack for $40 off the usual price, $35 off the Retreat and half off their classic bag. Get 60% off of certain messenger bag designs and half off their Fifteen hip pack. Don't miss out.