Vaping is an activity so popular across the world, and one that appeals to such a versatile demographic, that there are practically no boundaries for its related products. As a result of the trend's rising popularity though, the need arose for a voice that could familiarize consumers with high-quality, well-researched content quickly emerged.
Online stores offer consumers the ability to shop from the comfort of their home, but without the help of a salesperson people can have a difficult time deciding what product is right for them.
With over 80,000 Facebook followers and more than a million monthly visitors, Vaping Daily is the ultimate resource for consumers looking to find the best retail products from among the 448 online vape stores currently available in the U.S.
To understand more about Vaping Daily and the world of vaping retail, we spoke with Mark Kessen, the founder of the site.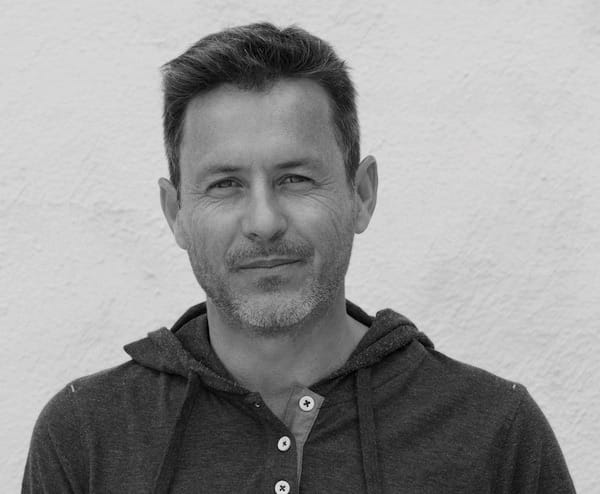 Study Breaks: How did Vaping Daily get its start?
Mark Kessen: We started in 2017, when the Quit Smoking Community and QuitDay.org, two of the largest quit smoking websites, merged into a single brand to unite resources and bring more value to their followers. Everything that happened on the market cried out for a website that would help revolutionize the smoking industry.
We wanted to provide quality content with relevant, deeply researched information that would hold value to visitors. I think audiences have recognized our effort and we have seen the results, because when the site launched we had 600 monthly users and today we have 1.7 million.
SB: Why this niche?
MK: The vaping industry is so vivid and keeps changing almost every day, so it's a really exciting time to be a part of it. There are currently, by our account, 448 online vape stores all around the United States, and all of them offer various types of vaping products with new releases coming up regularly.
In our publications, we try to deliver information that would explain to the readers everything there is to know about the latest innovations and new scientific research results, as well as how to recognize which brand or type of product would be the most beneficial to them. Simply put, it's a niche on the rise that raises a lot of interest among users, and we aim to deliver relevant, valuable information to a growing number of consumers.
SB: How do you pick new topics?
MK: It's important to stay ahead of the market, especially if your plan is to keep the readers well informed and ready for things to come. It's all about constantly probing the pulse of the vaping industry. We focus our attention on the most recent events in the world of science and try to produce content that would share the newly discovered knowledge with general public, instead of keeping it in behind the curtains of science.
Most importantly, we care about what our readers say, so we try to read as much of the feedback we receive, and we pay attention to visitors' requests and questions. It's a never-ending search for new information and the latest trends.
SB: How do you maintain the authenticity of published content?
MK: Vaping Daily includes more than 1,000 reviews of different products, among other content related to vaping and health. Every product that we review undergoes a deep scan from all possible aspects. All the facts are checked and must come from a reliable source because we don't want to present anything else but the most truthful information to visitors.
We also try to stay objective in our reviews; there are no favorites when it comes to discussing a certain product. That's why editing and research are vital components in the process of creating our content. Finally, we have amazing writers that always give their best to create a trustworthy textual material.
SB: Where can users become familiar with vaping news, laws, bans, etc.?
MK: Our blog represents a vault of valuable resources that are open to everyone who is interested in all things vape-related. Over time, we have managed to put together a series of around 150 unique blog posts that we plan to expand even further. Our writers cover a wide array of topics that include legislature changes in different countries around the world so our readers can learn how the world is reacting to vaping.
Furthermore, we provide useful information, like where vaping is under a ban and what penalties await those who try to vape in certain countries, as well as other news that influences those invested in vaping.
SB: What plans does VD have for the future?
MK: The future of Vaping Daily is looking good from where I'm standing, especially with the vaping industry bringing all sorts of good news and interesting products on the market. Our current plans are to continue to develop all the content on the website. We are always working on finding new ways to keep our material fresh and the quality improving. There are some really exciting new articles and reviews coming soon that we can't wait to share with the rest of the vaping community.
It's really an amazing period for fans of vaping, and the future is constantly unfolding as we move forward. We have somewhere around 81,000 Facebook followers, so we are also planning to put that work and somehow find a way to thank all the people for their support.
SB: What's your personal attitude toward e-cigarettes?
MK: Personally, I believe e-cigarettes are an amazing way to reduce the threat that we introduce to our body while we do something we really enjoy. On the other side, e-cigarettes are more than just that, as they really give you a sense of freedom, especially when you're allowed to vape in places where smoking is forbidden. I don't like to stand out in the cold when I have to smoke, so e-cigarettes have a large dose of respect coming from my side of the table.
Industry-wise, I think that e-cigarettes are yet to show their full potential, especially when the legislature becomes gets clearer. Also, there is a strong sense that the number of consumers worldwide will keep rising.
SB: What's your favorite e-cig?
MK: I can't put my finger on a specific brand because there are so many amazing manufacturers out there and each has their own specific set of advantages. I enjoy the versatility and I exercise that joy all the time.
In terms of flavor, I prefer minty juices that leave a fresh aftertaste and have that soothing aroma. However, I like to experiment with new flavors and brands all the time so I always find an interesting taste. I really like when there are a lot of different options and features that I can test, because it makes the vaping experience much more fun.