Fan Bingbing made one mistake. She allowed herself to be seen, and so she disappeared.
She is one of China's most famous faces. She appears in several of the country's biggest and highest-grossing films each year. She's nearly inescapable while walking through any shopping district, her face plastered on ads for luxury brands like De Beers, Cartier and Mercedes Benz. Across all social media platforms, she's amassed over 65 million followers, roughly equal to the population of France.
In fact, her face is so beloved, it has become coveted. Women flock to their plastic surgeons hoping to emulate Fan. Of course, these surgeries can be costly and have lengthy recovery times, though this is a small price to pay to look like the woman adored by millions.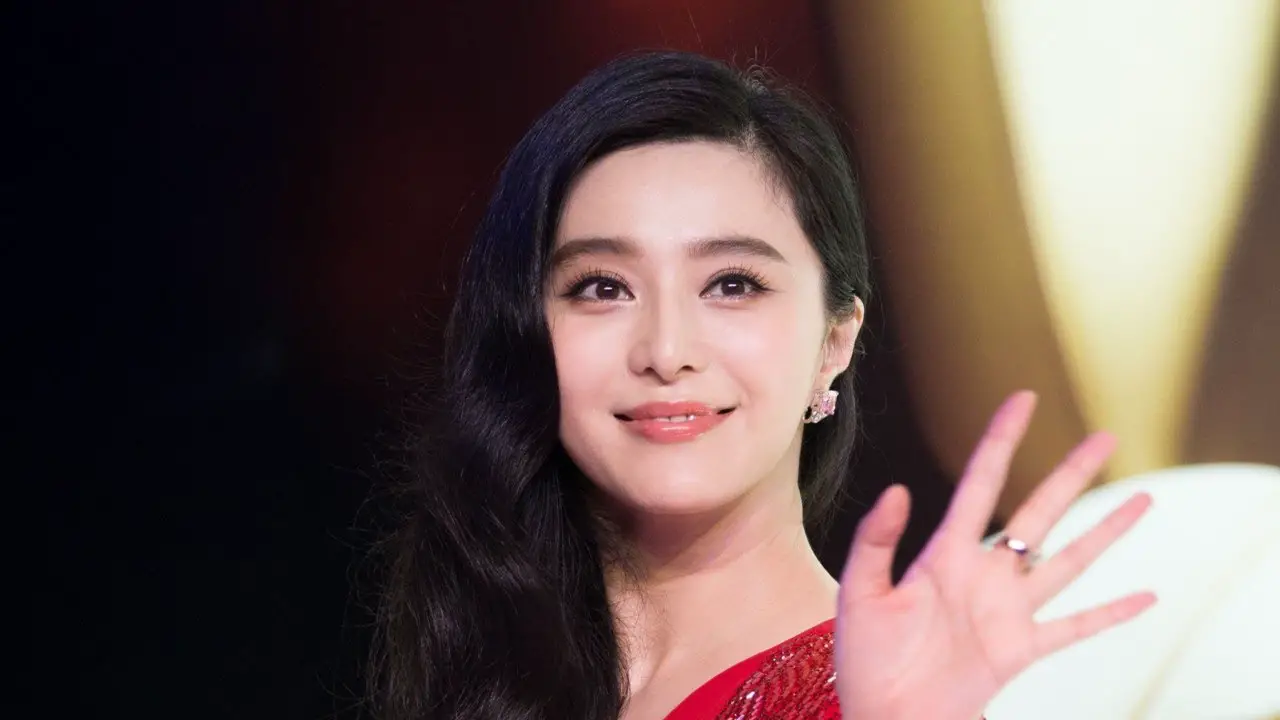 In an infamous interview, Fan was asked if she wanted to eventually marry someone wealthy. Her response: "I've never thought about marrying rich. I myself am rich."
Fan let the world know she was rich. Her one mistake rears its ugly head once again.
Her wealth should come as no surprise. The amount of money her films have made from her two decades in the industry could probably eclipse the GDP of several small countries. When the American film industry decided she was ripe to cross over, she took a role in "Iron Man 3," one of the top 20 highest-grossing movies of all time. Fan has money, and it is no secret.
But under China's current regime, conservative values reign supreme. Talk of wealth — in this case, exorbitant, delirious wealth — is uncouth. This is very hard for Americans to imagine, living in a land sprawling with megamalls, luxury real estate developments and teenagers flexing in designer clothing.
In China, perhaps the images of unbounded wealth, the narrative of Asian excess, became too much. The country's current government certainly seems to believe this. Last June, Chinese authorities instituted a salary cap on film and television actors in an effort to combat tax evasion and "money worship."
Like with any star, everything revolved around Fan. A leak of her contracts from a film "Cell Phone 2" was the spark the government needed to implement the cap. It was a bombshell; Fan was attempting to take advantage of "Yin-Yang" contracts, in which stars will sign two contracts, essentially splitting her salary for the film in two to avoid paying taxes. Fan declared only one contract — making it subject to taxation — totaling $1.56 million. The second contract, worth $7.8 million, remained a secret until television anchor Cui Yongyuan brought them to the public's attention.
Fan denied any impropriety, saying she did not know either of the split contracts or of which one the government did or did not see. She hired a cabal of lawyers to defend her statement, but there wasn't much left for her to do. Her fate had already been sealed.
This is what happens when a woman the world is watching disappears. First, her biggest fans notice. Their idol, typically a regular presence over social media, stops posting, and she goes inexplicably absent from the pages of those closest to her. They try to rationalize: Perhaps she's off filming a movie and doesn't have time to post, or maybe she's just trying to loosen the grip of everyday social media use. Celebrities are humans, too.
But, alongside the social media silence, all public appearances have ceased. Soon, she hasn't been seen in months, and more people are starting to wonder why. Hollywood gets curious. After all, it was recently announced — with a splashy presentation and photo-op at Cannes — that she was about to star in a spy movie opposite Jessica Chastain, Lupita Nyong'o and Penelope Cruz. The story picks up steam with publications around the world, all asking the same question: Where is the Chinese superstar that was about to go global?
Speculation surrounding the reasons behind Fan's disappearance and her whereabouts took on conspiracy theory levels of fervor. Yongyuan only leaked the contracts because he felt a character in the movie resembled him too closely, and he was taking his anger out on Fan, who was being held captive in an underground detention center along with the film's director. Actually, she had secured asylum and had fled to the United States. Scratch that, she was being held, against her will, in a luxury resort somewhere in China.
No matter the storyline produced, they all shared a common thread: Fan had done something bad — flaunted her wealth a little too much, let herself become a little too famous — and now she was being punished.
Whatever happened to Fan during her months-long disappearance and wherever she was, it's clear the Chinese government didn't mind the public's conjectures. As curiosity piqued internationally, the most authorities would ever reveal was that Fan would face the decision of the law for whatever crimes she had been charged with.
They didn't need to say any more than that. Over the past couple years, the Chinese government had already hinted at a disdain for images and people that depicted the country as greedy. They introduced a law requiring films to promote China's socialist ideals. "Crazy Rich Asians," a film centered around ideas of wealth and excess, failed to secure a Chinese release date, despite its international financial success. Authorities banned images of Peppa the Pig, a children's character, for representing counterculture values.
The global perception of the New China had gotten out of hand, and the government had a plan to reclaim their reputation. They would temper what they had seen as their country's growing obsession with wealth by regulating the most visible and glamorous of industries: show business.
Fan was the new agenda. Not only did she speak openly about her wealth, but she made it no secret how much she valued her earnings. In a report from Beijing Normal University that ranked China's film and television stars on their levels of social responsibility, Fan came in last.
Just as she was about to step onto the global stage, she was whisked away. As the world's obsession with finding Fan grew, China sent a clear warning: respect the country's values and follow the law, or disappear. If it happened to her – glamorous, beautiful, rich and untouchable — it could happen to anyone.
After three months of silence from the missing star and breathless speculation about her whereabouts, she reappeared. A report from a state-run news agency confirmed the prevailing theory. Fan had been charged with tax evasion and was under investigation in a province outside of Shanghai. She would be charged nearly $130 million for the contract she failed to disclose.
She took to Weibo to address her legions of fans, who were eagerly awaiting a glimpse of the face that had once been so ubiquitous. She had been gone, and she was sorry. She had broken the law, but she had learned and was ready to thank all of those who had taught her to become the perfect public person. She was ready to be a movie star again.
"Without the favorable polices of the Communist Party and the state, without the love of the people," she wrote, "There would have been no Fan Bingbing."