Balancing burgeoning rap stardom and going to college can be difficult, but by using the knowledge he's gained during his years in college, soon-to-be-graduate Calvin Robinson, aka youngcalimojo, is establishing his individuality in the saturated industry of hip hop. The Clark Atlanta University student began his performing career with small shows in front of his classmates and peers, but by consistently producing new material and honing his sound, youngcalimojo has been able to make a name for himself outside of his stomping grounds, even recently performing in a SXSW showcase in Austin.
The artist recently released a new track, "John Doe," and is working hard to follow up his 2015 release "Soul Trip." I was able to talk to him after his SXSW performance about going to school, the hip hop industry and working to support himself.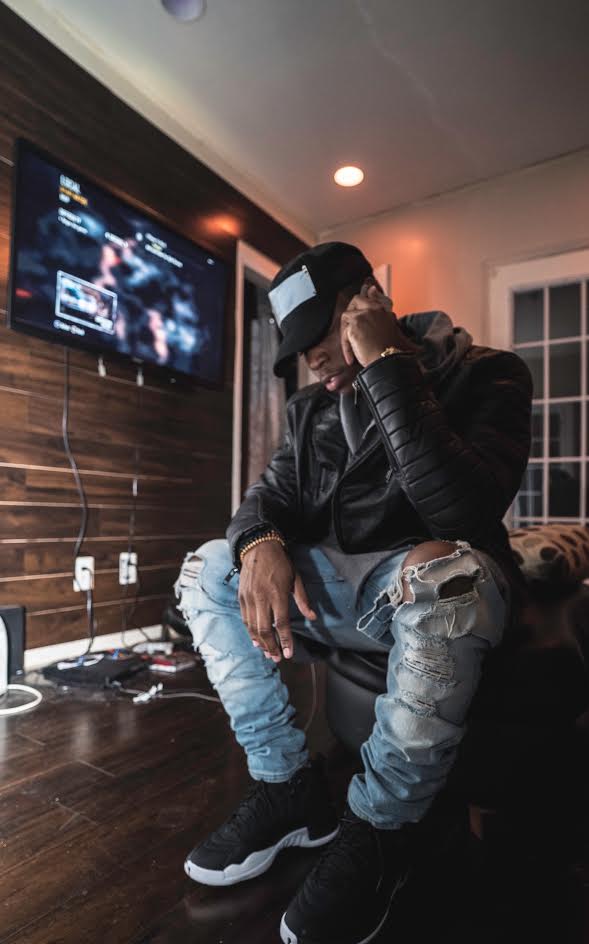 Tyler Fitch: Can you tell me about yourself?
Youngcalimojo: My name's Calvin, a.k.a. youngcalimojo. I was born and raised in Pensacola, Florida, but moved to Atlanta to attend Clark Atlanta University and pursue a Bachelor's degree in Business Administration.
I'm a twenty-five-year-old singer, songwriter and rapper, and I've been writing my own songs since third grade. I'm a member of the Alpha Phi Alpha Fraternity, which has actually been very beneficial to my career and my community thus far. Through the fraternity I do community work, as well as working with Ferrari Simmons to read to elementary schools kids as a part of his ReadingwithRari Campaign.
TF: How did your career start?
YCM: I'm still building it. As an indie artist, in an industry with some serious depth in its roster, I feel the hardest aspect is establishing a core group of fans that truly rock with your sound. I realized I had real talent early on, and, by 2011, I began recording songs with some rappers I know from Pensacola.
My first tape was "I.D.K.," which I released in February 2012, and then in August 2013 I dropped "Take Notice." In 2015 I dropped "Soul Trip," which expanded more on my R&B, soulful sounds. Just recently, I dropped "John Doe" and I also released a short movie for "Schemin."
TF: Before youngcalimojo, your stage name was Cali Cal. Why the change? Was it a choice of musical direction?
YCM: I've kind of been known as both in college, but I felt youngcalimojo was more unique and would stand out a lot more. It just so happens that there is also another individual who goes by Cali Cal; there's actually an issue on Spotify with that right now, and I hate getting confused with him, so I made the switch.
As far as musically, I've always done the singing/rapping, starting from my first tape, "I.D.K.," and continuing onto the second, "Take Notice," but when I dropped "Soul Trip," I predominately sang on it, so it was my 808s & Heartbreaks moment.
"John Doe" and "Schemin" don't have me singing as much, but I've always done singing and rapping, never really stuck to one thing; it's just my style. I call it swangin'.
TF: Tell me a little about "Soul Trip." It's a really diverse album. What struggles did you face recording it? Whose the lone feature on the album, Siergio?
YCM: Soul Trip was made at a time when I was really going through it, and the music just naturally flowed out. The hardest struggle in my life that I've overcome is the loss of my son. After he passed from a miscarriage, my life began spiraling out of control and I became depressed.
Music, thankfully, saved my life in a way. It helped me spill how I was feeling and gave me strength. Soul Trip happened just after.
Siergio—he and I are in the same fraternity; well he's actually my prophyte, or "Big Brother." He's definitely an artist that more people need to be aware of. The man is multi-talented. It's incredible.
TF: Let's get to SXSW. Tell me a little about your experience there.
YCM: South by Southwest was crazy; I did a show out there at Ferrari's SXSW Hideout, which was ridiculous. Got to see TI's Grand Hustle/Hustle Gang and Joe Gifted perform right before I went up. Shout out everyone at my show and my fans for sure. They're loyal and real. I definitely appreciate them for following my music and staying true. I love them.
It's dope to know there are other individuals out there who connect with me, my music and my thoughts.
Ferrari Simmons, that's my guy. I knew him prior to getting out there, but we got to spend some time together in person, getting to know each other better, and he really dropped some wisdom as far as how the industry goes, especially in the A.
TF: Would you call this the crowning moment of your career thus far?
YCM: Don't get me wrong, this was an amazing opportunity, and I thank God for giving me the chance, but even though I've opened up for artists like Yo Gotti and some other big names, which is amazing, that can't compare to going back home to Pensacola and performing in front of my family and friends when I opened up for Jacquees last year in March. Goosebumps doesn't begin to describe it.
TF: Who would be your dream collaboration?
YCM: Lil Wayne no question. He's my favorite rapper, and right behind him is Drake. You can do a lot with a Drake co-sign making music in Atlanta.
TF: If you could have a conversation with anyone throughout history, who would it be and why?
YCM: It actually wouldn't be any rapper; it would be Michael Jackson. He's the reason I fell in love with music.
I used to watch his concerts live on T.V. as a kid. I've always loved how devoted he was to his craft, and just how creative he was, how he adapted to the times and stayed relevant was remarkable—not to mention his stage presence was crazy, and he could put on a hell of a show. I really regret not being able to see him live in concert, or working on a song with him, that would be life changing.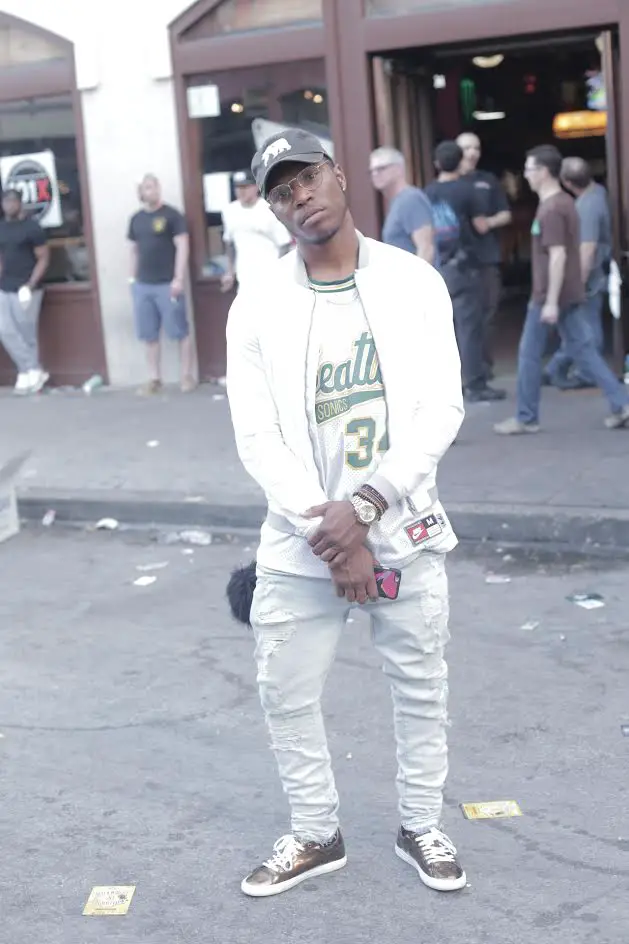 TF: Do you think rappers today are sending the right message to their listeners?
YCM: I can see what you're saying. Music is an art form and an outlet. They just so happen to have a platform that allows their story to be heard by millions of people, predominately youth. I'm not one to tell someone how to live their lives, but if you're going to do music, at least use the platform to go into the community and give back.
Chance the Rapper is the perfect example. He just gave a million dollars to the Chicago public school system, and did you see that interview he did about being a father? That touched me.
Follow youngcalimojo on his Facebook, Instagram and Soundcloud.