The Rise of NXT LVL
Weeks, a rapper and member of NXT LVL, is using college to advance his production and editing career.
By D'Ariel Myrick, University of Georgia
---
When you were young, and your parents asked you what you wanted to be when you grew up, the answer usually ranged from the outlandish to the impossible: princess, football player, president, astronaut and cowboy, being just a few of the more popular options.
Victor-Alan Weeks, on the other hand, had a ready response that he has stuck to for nearly two decades—an artist.
As he grew up, Weeks, who is now a freshman at Davidson College in North Carolina, narrowed his answer down from artist to musician, and then from musician to rapper. Now in college, Weeks has undertaken the task of pursuing a college education, while attempting to nurture a music career on the side.
NXT LVL Music
Though his household prohibited explicit music, Weeks found a way to listen to hip-hop and instantly fell in love. He gravitated toward Odd Future, especially Earl Sweatshirt, because, after Weeks changed schools, he found that he could relate to Earl's outcast lyrics and demeanor.
Weeks would later remix an Earl Sweatshirt song and post it to his YouTube channel, "vweeks181," and his love of music and rapping intensified.
Years later, while focusing on his artistic development, he attended a summer program called "The Ultimate Life Summit," where he met and befriended a fellow hip-hop lover and rapper named Miguel, a.k.a. "The Mechanic."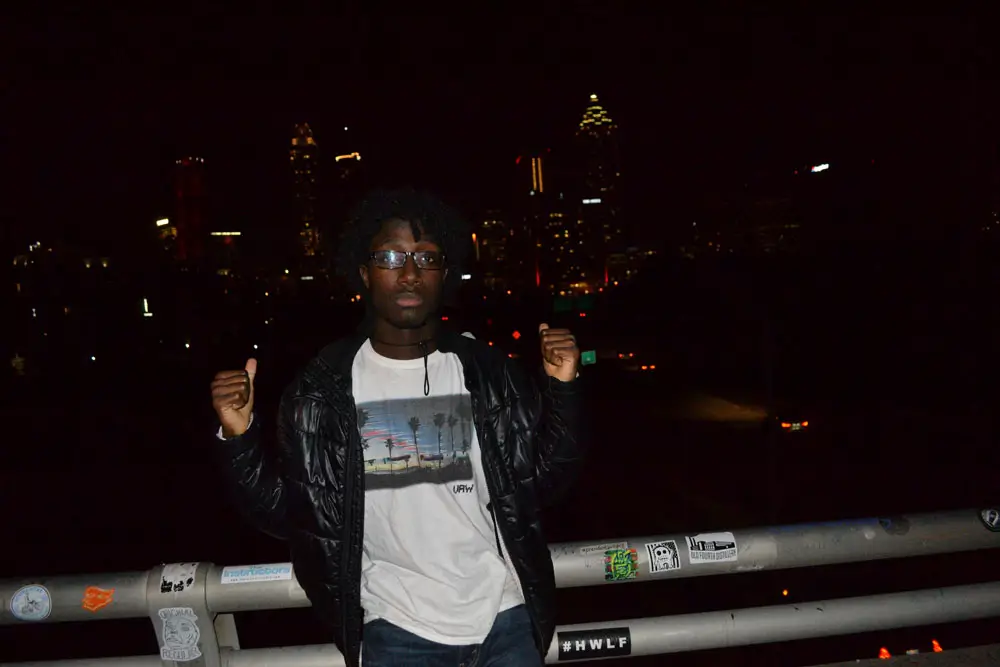 After the summer program, the two kept in contact and collaborated on a few songs. Weeks officially created his rap moniker, "Pragmatic," while "The Mechanic" continued to help him grow as a rap artist.
Two years later, a guest of the ULS program invited "Pragmatic" and "The Mechanic" to open for her performance on the McDonough Field Stage. It was their first performance.
Weeks will never forget the experience of his first performance, as the rush he got then continues to inspire him to make music today.
"We were lit," says Weeks. "It was a blessing, and I realized that that feeling would never leave me, and how truly ingrained music was within me."
Even though "Pragmatic" and "The Mechanic" did not last as a duo, Weeks later went to Davidson College and connected with several other rap artists, two of whom were Lawrence King, a.k.a. "M.C. Brooklyn," and Bradford Grant a.k.a. "Legacy."
The three collaborated on some music to help a fellow classmate with a student body campaign, and they all clicked.
According to Weeks, from the first few moments they played music together, the trio felt a creative chemistry that was apparent to each of them.
"Electric. Kinetic. Whatever it was, it was alive," he says. "We decided to do a song together off a beat 'Legacy' found, and we were able to record the song, thanks to an upperclassman's help."
The group, who called themselves NXT LVL, was born. The trio has since created a total of three mixtapes, as well as worked on solo projects throughout their first two years at Davidson College.
Weeks enjoys rapping, but after a while he began to delve into producing. He began networking with his producer friends and found an act for creating his own beats for his solo projects, even creating his own producer name, "SENA HERO."
Davidson Adventures
Music may be Weeks' passion, but school is his priority.
"Being at Davidson College has really allowed me to grow," he says.
In addition to making music, Weeks has also gotten himself involved around campus. He volunteers at Ada Jenkins, an afterschool learning center with elementary and middle school students. He also joined an organization called "Freeword Poets" in order to foster creative connections and practice his craft.
Recently, Weeks began a study abroad program in New Zealand, where he is studying music production, design, 3-D modeling and animation.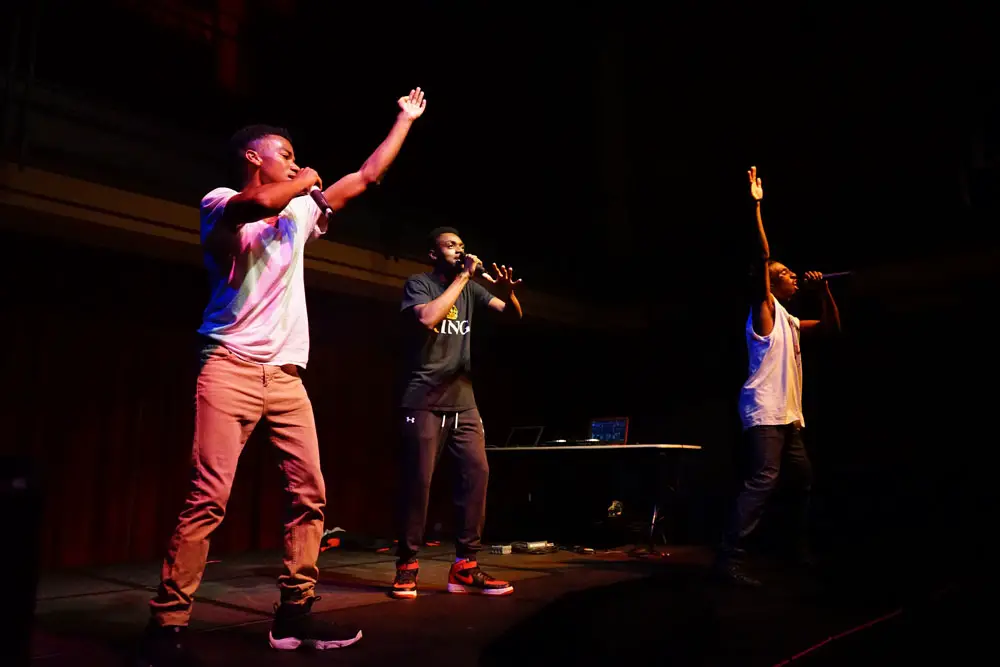 Despite knowing his entire life that he was destined for music, Weeks is still hesitant to commit to one specific plan for his future.
"I'm creating my major in Digital Media in order to become as proficient as possible in multiple crafts," says Weeks. He admits to wearing a dozen or so hats at the moment, but Weeks is set on exploring the boundaries of his creative potential while still protected by the safety net of college.
Peace and Love
Weeks makes music for the sake of self-expression, but there is a message to his craft.
"My mother always taught me that patience, kindness, care and strength…allow you to accomplish anything," he says. As a result, he is interested in creating music that stresses the importance of peace, love, personal identity and expression.
"Whether you're religious, spiritual or neither, spread love," he says. "That's something we all need as humans. There is so much chaos and hate, and it's easy to get sidetracked by negative emotions. I just want to encourage each and every person that finds my story and message inspiring and put a smile on their faces."