Senior Design and Media Arts major Aaron Yih was enjoying the beautiful scenery of UCLA's Franklin D. Murphy Sculpture Garden when a June campus tour group passed by. Yih overheard the tour guide delivering cliché and seemingly rehearsed lines about the wonderment of freshman year. The platitudes caused Yih to reflect on his time as a new student, when he was desperately trying to settle on a university that encompassed all he was looking for.
In response, in July, Yih launched College Visit Co. where he sells e-book college-visit guides written by current college students. Yih hopes a unique, student perspective will help incoming freshman, transfers and their families understand the reality of campus life.
College Visit Co.'s first e-book is a guide to UCLA, featuring an overview of the dining halls, museums, libraries and neighborhoods. The book features well-known attractions as well as some hidden gems sprinkled throughout campus. The "Before Arrival" section helps out-of-state visitors plan their visits with reservations and accommodations, so they can focus on having a fun and immersive experience.
The American Dream
Yih's college experience was chock-full of challenges, from a Cornell rejection letter to more major switches than the U.S. Army. He started as a Chemistry major and quickly realized that science wasn't for him. After an attempt at a Cognitive Science major, he applied to the arts school on whim, never expecting he would be accepted. After being accepted into the Media Arts program, Yih began noticing an unsettling divide among the students on campus. "There were the business majors and entrepreneurs, and then there were the arts and design and media kids," Yih says. "There was a serious divide in the campus community, and I really didn't enjoy seeing that. So, I started a club that combined both my passion for design and my desire to own my own business."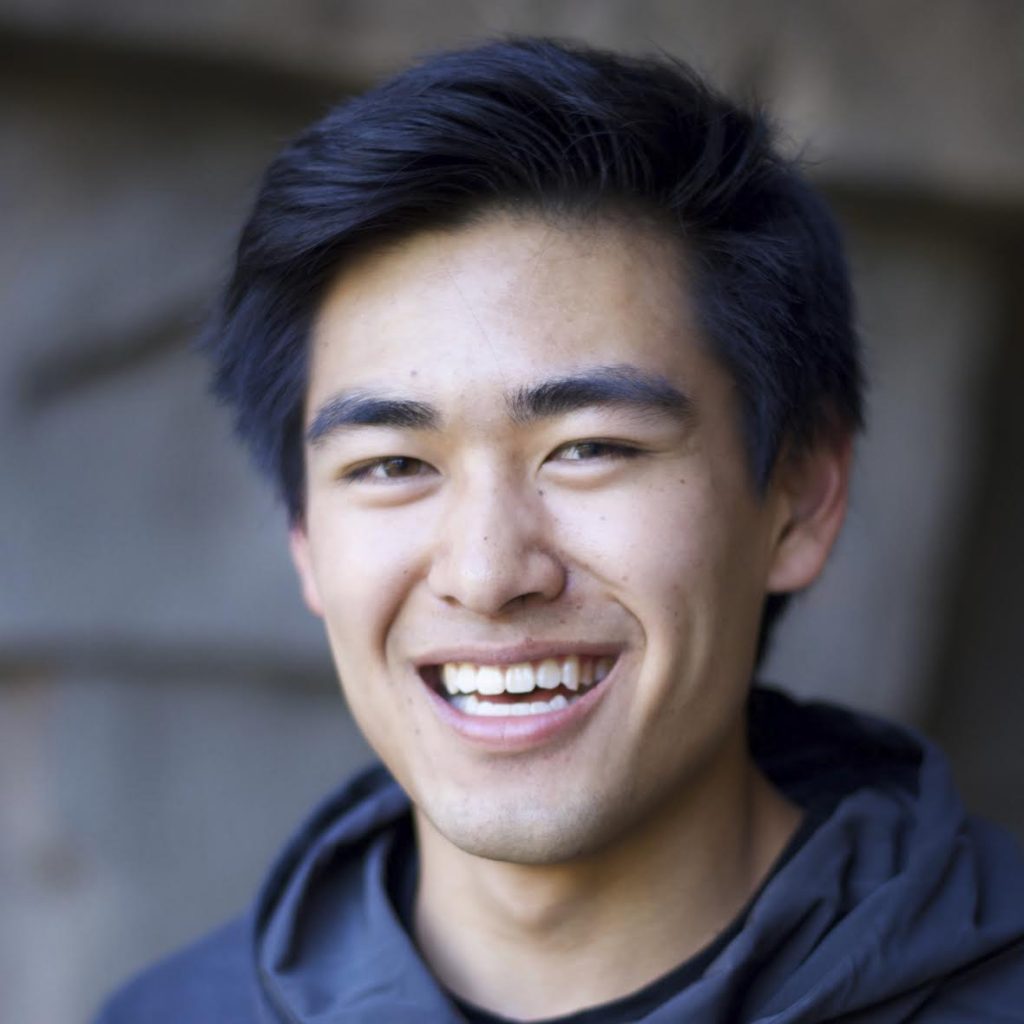 Although his years at UCLA started out rocky, Yih found his footing in the design community and has built an extensive portfolio through various creative projects. "I love art because it allows me the freedom to express whatever I want, exactly how I want to," he says. "You don't necessarily have to work on a strict schedule. Yes, there are deadlines, but I can work on my projects wherever I am most comfortable."
For Yih, life is his for the taking. He loves his independence and is very passionate about the self-exploration and insight an arts career can yield. "It's cliché, but I'm a firm believer in the American dream…[that] anyone can go out and make something of themselves, in whatever capacity they desire, so long as their passion and heart are behind them."
Yih admits that he had his doubts whether or not his idea could come to realistic, profitable fruition. The concept behind the business started as a one-page flier that he would hand out amongst tour groups, advertising the premise of guidebooks written by students. "Sometimes, I would pretend to be a part of the group and be along for the tour," Yih says. "I would stand in the back and stay relatively out of sight, and then at the end when the guides would ask if anyone had any questions, I would spring up, wave the fliers around and see if anyone was interested."
The biggest challenge he faces currently is getting the word out about College Visit Co. In order for the business to be successful, customers have to recognize the brand and be willing to purchase the content. Yih says getting people interested and excited about your product is the best way to give yourself a fighting chance. Currently, College Visit Co. only produces digital copies of their ebooks, but Yih says he's considering partnering with a publisher to provide print copies upon request.
Looking Forward
Although College Visit Co. only just opened earlier this month, Yih already has big plans for the future. "The obvious goal is to write more books for more schools featuring more student perspectives," he says. "Beyond that, I have additional opportunities in mind for collaborations and partnerships. I think a platform where visitors could review their college visit experience is worth exploring."
An interesting feature Yih created allows website visitors to preorder guides from popular schools such as Penn State or Cornell University. Visitors can also request a specific school not previously listed. "The preorder feature is something I'm actually pretty proud of; it was a very smart decision for the site. It not only allows people to plan ahead, but allows me to gauge what schools are more popular among my visitors."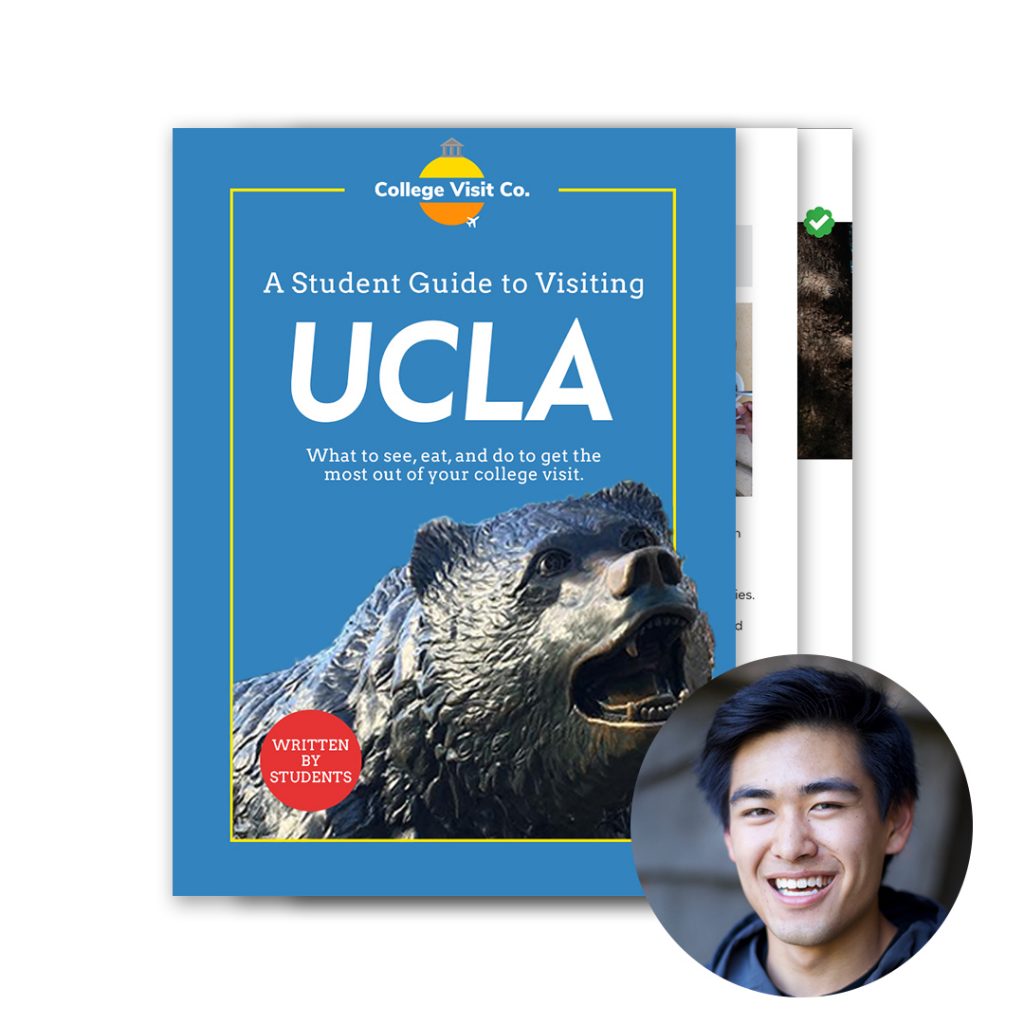 Yih is currently working on recruiting writers to create content for five guidebooks he hopes to release by the end of summer. While Yih edits and designs the final product, the content is written by students at each of the different universities. Yih says it's very important the books are written by current students of that college to ensure the relevance of each edition. He hopes to release guidebooks for Berkley, Cornell, Penn State and USC within the next month.
He also hopes to create ways for college students to interact and share their experiences with others through College Visit Co. According to an article published by "The Daily Bruin," several UCLA students have commented on Yih's book and have offered some good pointers for his upcoming editions. They want to see more personalized and detailed content, and hope Yih will branch out from ebooks and create a platform for a more interactive experience.
Yih encourages visitors to take their time and wander the grounds while visiting a college. Choosing where you want to spend the next (at minimum) four years is not a decision made within an hour-long tour. Yih suggests exploring the campus, walking the trails and sight-seeing around the town. And of course, he hopes students will wander the campus with a one of his ebooks in their hands.