The UT Student Retooling Tutoring
Aggarwal's peer-to-peer company, Top Tier Learning, helps everyone but the middleman.
By Galen Patterson, California State University, Fullerton
---
Anish Aggarwal is a sophomore at the University of Texas at Austin, studying Finance with an emphasis on Investment/Corporate Banking.
He is also the founder and CEO of Top Tier Learning LLC, a company that organizes branches of tutors in areas around the country. They employ qualified individuals in communities for reasonable expenses, in addition to being entirely student run, with student employees and branch managers.
Top Tier is currently taking applications through their website, toptierlearning.com, but is also creating a mobile app that they expect to launch in a few months.
I was able to speak with Aggarwal about his decision to create a tutoring business, as well as what he hopes the future holds for the company.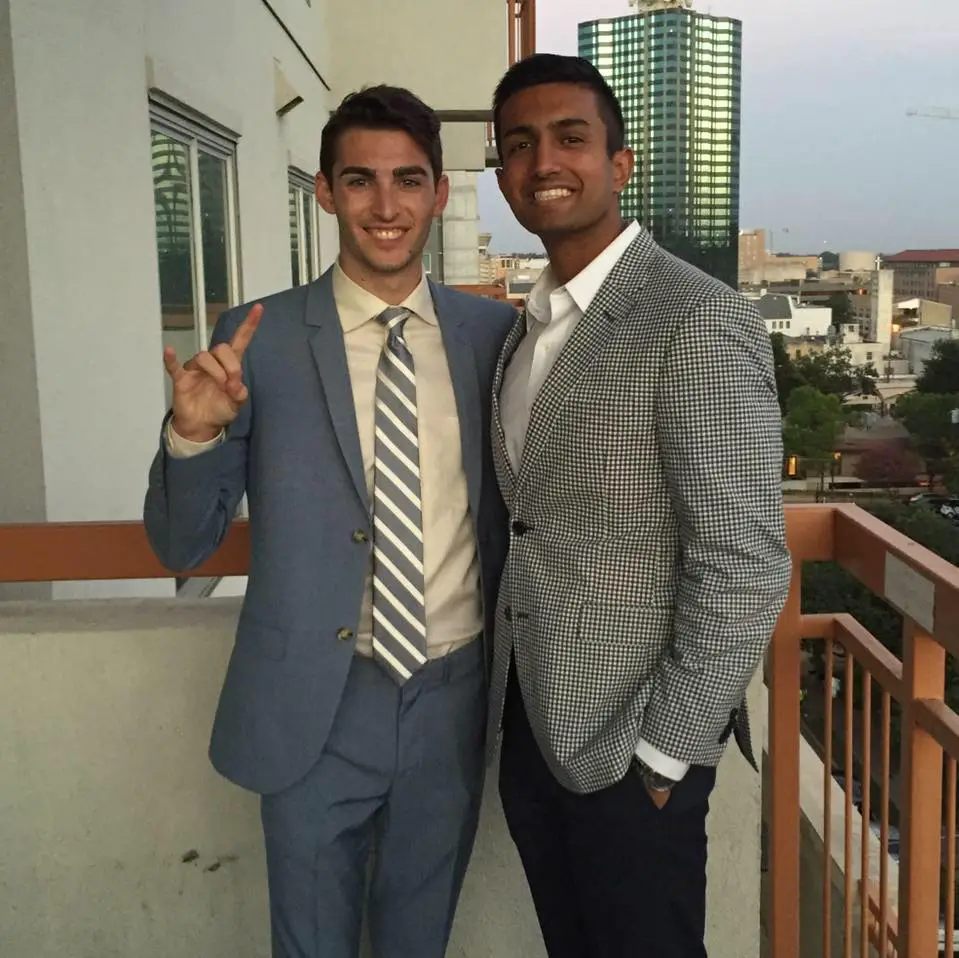 Galen Patterson: Can you tell me how you started this business?
Anish Aggarwal: It all started when I was a junior in high school. I wasn't doing too well in my calculus class, and I was paying $80 an hour for somebody else to come and tutor me. I realized if I hired my friend, it would be just as effective, and I would only have to pay him $10 an hour. My friend was really happy, because he was making $10 an hour instead of working for minimum wage, like high school kids usually do, and I was happy, because I wasn't paying as much. So, from this, I learned the importance of peer-to-peer tutoring, and I started to recruit people around me.
GP: How did you develop the concept after you got the idea?
AA: The first thing I had to do was gain the trust of the community. I was able to do that by going out to the YMCA and the Boys and Girls Clubs in the area and asking them to partner with us. I knew I had a good idea, I just needed someone to support us. After they did, I was able to market by saying that we've partnered with the Boys and Girls Club and the YMCA, and, because of that, parents started to trust us.
GP: At what point did you decide: I want to do this as a business?
AA: I was improving in calculus and I realized, "Wow, why doesn't everybody do this?" I always wanted to run my own business; it always just kind of interested me. So, at that point, two and two came together, and I realized this was something I wanted to try out.
GP: What is your motivation?
AA: My motivation is really helping others and trying to find efficient ways to make the community better. I think Top Tier Learning does both pretty well. We're able to offer lessons to people that ordinarily couldn't afford them or afford them as frequently, and we're also able to make it a lot more efficient by employing the people around you at a lower cost.
GP: What is your backup plan, in case this didn't work out?
AA: I'm pretty early on in college, which of course is something that really interests me as well. I'm really curious to learn, and investment banking is a good opportunity to do that by analyzing other companies. This summer, I'll be interning in investment banking. Top Tier Learning is great, but we're not at the point yet where it can be my full-time job. It's a delicate balance between the two.
GP: What advice would you give to young entrepreneurs?
AA: Always be thinking of ways to make the community better or ways to start something. Let's say you have a daily problem; for example, my problem at the time was tutoring. I found a solution, and then I found ways to make it work into a business. Find a way to make the community more efficient and start an organization to do it. Entrepreneurs are always thinking of ways to make things better, always thinking of ways to expand; it's a continuous mindset.