The Eclectic Karen Yu
Though currently working in app development, Yu is an Art History major on a pre-med track with experience in fashion marketing and neurology.
By Madeleine Ngo, University of Florida
---
A junior Art History major pursuing the pre-medical track at New York University, Karen Yu is currently helping to design apps at Roko Labs, a start-up based in New York City.
Yu is an internship veteran, having worked in diverse business operations, ranging from global fashion brand Elie Tahari to the neurology department at the Methodist Hospital.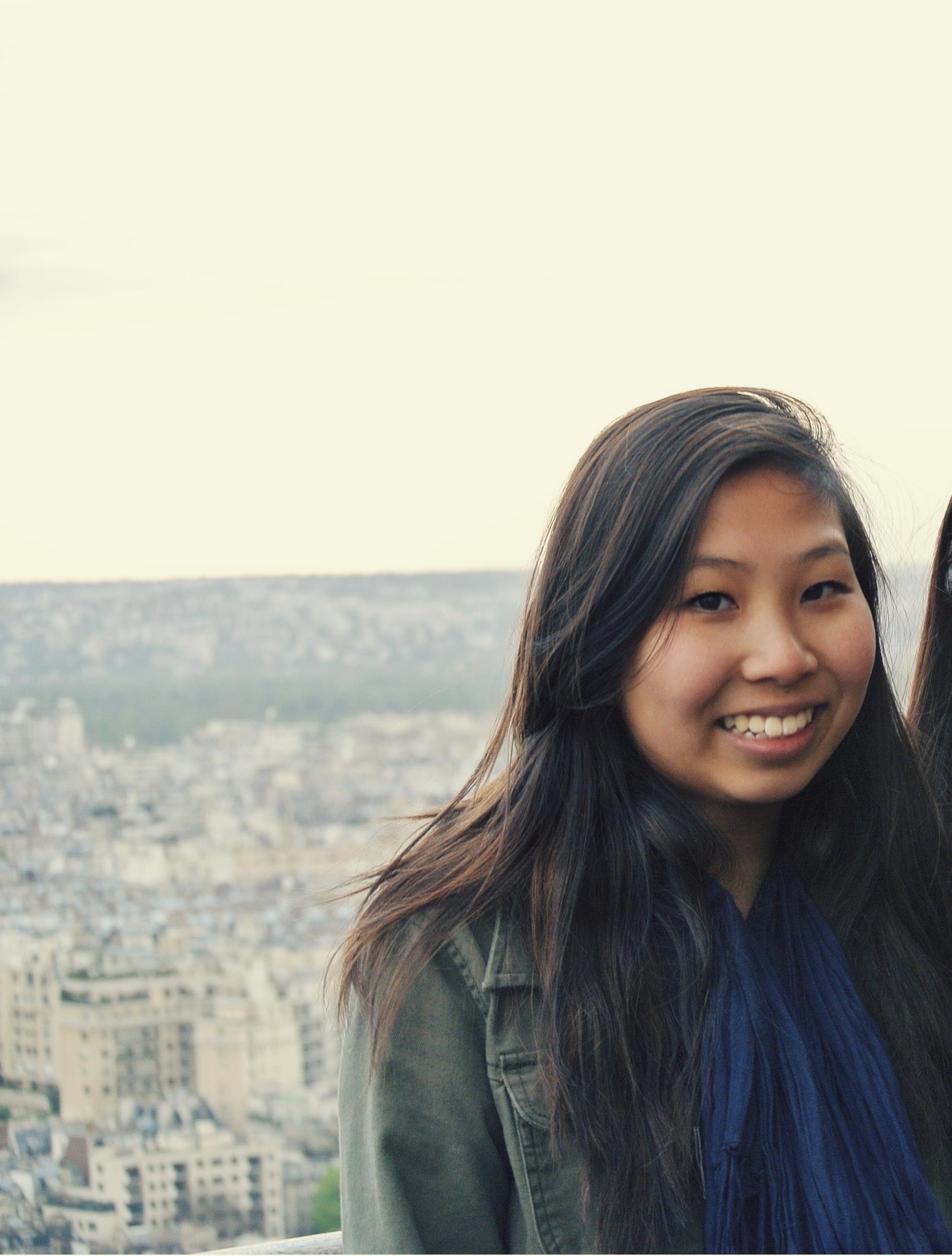 Maddie Ngo: What do you currently do at Roko Labs, and how does everything work?
Karen Yu: I started at the beginning of February, and I'm currently a UX design and production intern. The company does a lot of behind-the-scenes work for different apps, but Roko's work primarily entails things people don't often think about, but is essential to how apps are successful.
They help track user analytics, maximize growth and implement tools for efficiency. The team is small and tight knit, but everyone knows what their role is, so they cover for each other well in terms of strengths and weaknesses. It's an open environment so the work flows autonomously.
MN: What projects are you working on right now?
KY: I'm doing a lot of marketing for Roko right now because we have a big event called the App Idea Awards coming up. I help out with whatever the marketing team needs, which is usually research and data collection.
This past week, I've been focusing on production, mainly by helping build components of apps together; for instance, I helped add emojis to certain app functions and create sticker packs for the keyboard. The team is super nice and always wants to get me involved in everything, which I think is the best part.
MN: How has this internship helped you learn more about technology and design?
KY: They told me on day one that if anything interested me, I shouldn't hesitate to go ask and get myself involved. I hope to work more with graphic design soon, which is something I'm definitely considering as a career path. Having the opportunity to expand my toolbox in that front would be incredible.
Even though I'm an intern, they don't treat me like I'm useless, nor do they assign me useless tasks for the sake of giving me busy work. Work culture is so important, and I like being a part of something that promotes teamwork and efficacy.
MN: Is there any way people interested in app production can get involved?
KY: You can start by submitting ideas for a new app! Anyone can submit an original idea by April 24, 2017, and Roko Labs will help create the winning app free of charge.
MN: How has working at Roko impacted your life?
KY: It has definitely impacted my life positively. I've never thought about pursuing any career in the technology field because I'm currently on the pre-med track, but I actually really enjoy it.
Since they value my work, it pushes me to be more proactive and successful. I'm willing to spend extra time outside of my work schedule just so they can prosper. I genuinely enjoy the work, and I'm happy to gain more experience in the field.
MN: What inspired you to pursue jobs in the technology field even though you're on the pre-med track?
KY: I love pre-med because what I learn in the classroom is always complex and interesting. It allowed me to realize that as long as I care, I can get through it. With so many of my internships, I lost interest in different fields, because they either had me doing busy work or the job was simply unfulfilling to me.
I started thinking about what else was out there that I could potentially actually feel was important. Science will always be important to me, so my studies eventually led me toward computer science and technology.
MN: Have you had pretty diverse internship and job experiences?
KY: My first college job was working as a holiday elf at Macy's. I've had the opportunity to explore a lot of different fields living in New York City.
For example, I did production and product development for Elie Tahari, a fashion brand. Interning for Tahari was an amazing experience because I really didn't know a lot about fashion business. I needed a lot more experience, so my learning curve had to be high.
I've also been interested in the admissions process, so I interned at the NYU admissions office. There were only about three different jobs, but I really like admissions in general because the process is so fascinating.
Later, I worked at NYU Langone Medical Center doing more secretarial work, but it helped expose me to a hospital setting, which had its pros and cons. At the same time, I was also working on the neurology and neurosurgery floor of the New York Methodist Hospital.
MN: What did you take out of these internships?
KY: I liked being in the hospital environment, but sometimes, the work was mundane, which is pretty much expected from some internships. The Methodist Hospital job was heavy on patient interaction, which made it more fulfilling. My biggest issue with all of my other internships has been lack of productivity; I just hate the feeling of not getting anything significant done.
I also worked as a research intern at one of NYU's neuroscience labs and it was awesome. I loved the research I was doing because it genuinely interested me. Working on a continuous project made me feel like I was actually making an impact. We had a goal we were trying to prove, and it made me want to work for it, especially since I love research-based projects. Ultimately, my supervisor transferred to Stanford, but if he wanted me to work again, I would accept in a heartbeat.
MN: How has NYU helped shape your life and internship opportunities?
KY: NYU constantly posts job and internship opportunities, which is incredible. The greatest advantage of living in New York City is that there are always internships everywhere. Almost every internship I have ever had has come from their job posting page.
MN: What fields or career paths are you interested in possibly pursuing?
KY: I love science and art, which seems like two opposite fields; I would love to be a curator or an artist living in the south of France, but I like to be realistic about my opportunities.
Right now, I'm interested in fields that make me feel as if I'm making an impact, which is primarily in science and tech.
Maybe one day I'll be a doctor, but for now, it's important to me to test out different career paths through various internship experiences.
MN: After working all of these internships, do you have any advice for intern hopefuls?
KY: Don't be afraid to apply for every internship you're interested in—the worst they can do is say no. It helps to remember all experiences can lead to something, whether you find yourself loving or hating the job. With the lousy jobs, you just have to endure it for a little while. Take comfort in knowing that it's possible to overcome even the worst, and it's definitely better to know your passions now rather than later.
Also, know yourself and your interests well. You can answer most questions if you think about your strengths and weaknesses. You don't have to keep thinking about what the company wants to hear, but rather, what do I want to do with my life? How will this job get me there? In essence, it's important to reflect on who you are and what you want to achieve before you start applying for internships.