Since the age of twelve, when she first began taking nature shots, Sarah Schecker has been enamored with photography. Now about to be a junior at NYU, where she studies Photography and Imaging in the Tisch School of the Arts, Schecker's taking her commitment to the next level. In between running a food Instagram with her sorority big called @bigplate_littlewallet and becoming a competitive pool player, Schecker has traveled around the world taking photos and spent the last semester interning well-known photographer Duane Michals.
For Schecker, photography is not only an art form but also a way of exploring the world. "I'll be walking down the street and I won't have a camera with me, but I'll view the world in images," she says. "That inspires the projects that I work on." In particular, when visiting new countries, her photographic mindset allows her to gain a better understanding of local customs and culture, which she can then capture on film and hopefully convey to her audience.
An avid traveler, Schecker has photographed countries including Cuba, the United Kingdom, Belgium, Holland and Israel. In addition to helping her get to know a different society, shooting on location allows her to see people that she might not otherwise notice, and places that she might not otherwise visit. She explains that shooting allows her to get to know new cities beyond just the tourist spots.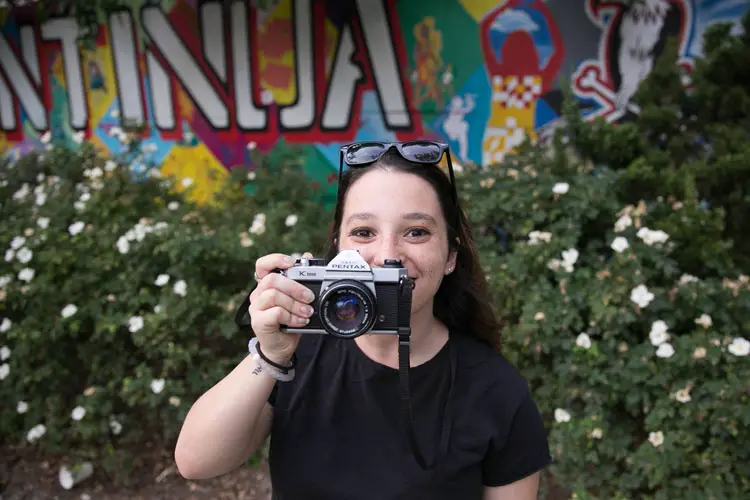 Her favorite project, in fact, is one that she completed the previous summer while studying abroad in Havana, Cuba. Her first major project on location, she focused on a unique subject—rather than an adult, she chose to photograph a young boy. "I photographed this little boy named Kevin who was four years old at the time—too young to go to school," she says. "I followed him around for a few days to see what he did in communist Cuba."
Because he wasn't in school or working, Schecker was able to capture more varied activities, and more of life in Cuba as a result. When photographing people, her goal is always to help people to see from the subject's perspective. In this case, illustrating the world from Kevin's outlook allows viewers to understand what it would be like as a young child in a communist country. "It was really cool to get to know him and his family," she says, "and to see what life there is like from a child's perspective. I like to convey a story, and if that comes through in my images, then I'm happy."
Photographing locations also helps Schecker feel closer to her roots. As a Jewish student at NYU, she is involved in Jewish life on campus and has visited Israel several times. During her travels, she was able to combine her passion for photography with her knowledge of and dedication to the religion. She explained that traveling to Israel gives her the opportunity to photograph something that she understand on more than just a surface level, something that she really connects with.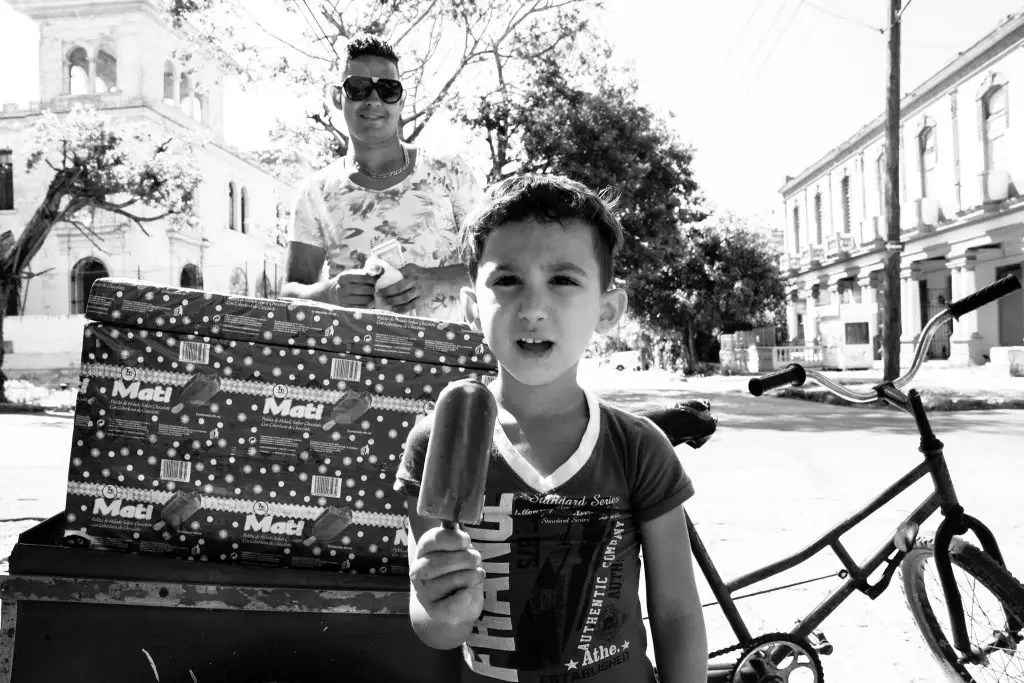 As a member of the Eta Pi chapter of Kappa Kappa Gamma, Schecker uses her talent for camerawork to benefit her sorority and to help out their charities. For the past year, she has been serving on the executive board for the NYU dance marathon as the interactive media chair, which requires taking pictures and videos for the event. "Serving on the executive board for the dance marathon has been really valuable," she says, "because it's taught me how to channel something I really like—photography—to satisfy the needs of my position and to give back to kids who need it."
In addition to continuing with her own shooting, Schecker also hopes to learn more about the critical side of photography. "Images are the way of the future," she says, "so being able to understand them and their deeper meaning is crucial." Working with closely with Duane Michals and hearing first-hand the stories behind his photos, for instance, helped her appreciate this side of photography. Michals, known for his narrative sequences, proved a major influence on the photography of the mid-twentieth century.
Now at eighty-five-years-old, Michals is, in Schecker's words, "a master who was ahead of the times." In addition to his work, she admires his attitude when it comes to life in general. "He embraces everything with such positivity and creativity," she says, "I hope I can embody some of those characteristics moving forward."