Aman Adlakha is a junior Film student at the University of Southern California whose work varies from drama to documentary. A native of New Delhi, Adlakha found his way across the world to Los Angeles to pursue his passion of filmmaking.
Two years later, he and his friends created a short film, "The Spaceman," for the Campus Movie Fest competition at UCLA. The film won the Jury Award and other nods from short film festivals, but, most notably, "The Spaceman" was selected to be screened at Cannes 2017. Adlakha has one foot in Hollywood and the other in Bollywood, and is currently exploring the worlds of both.
Jack Brandon: To start, how did you get involved in making films?
Aman Adlakha: There's no one moment that I can pinpoint to say this is when I knew. I always had an interest in photography. When I was a kid, my family and I would go on trips and I'd be the one with the video camera. I would load this footage onto my computer and try to make a cohesive story. I didn't really think much of it; it was only a past time for me.
JB: What changed?
AA: When I was twelve or thirteen, I got into gaming. I'd play a lot of "Call of Duty," "Halo" and the like. YouTube was really big at the time, so I made this little channel of my own gameplay and it took off. I ended up getting over a million views.
JB: Are you still making those videos, or have you used those skills on other projects?
AA: Not anymore. I think that was just me experimenting with different ways of telling stories. When I was sixteen, I decided to make a short film in my room. I spent four to five hours shooting on a little DSLR. It was a short two-minute film called the "Technological Irony," and it was about how we depend on our smart phones and devices. It was the first live-action film I did. Everything I'd done before was gaming or documentary.
JB: Another of your short films, "Happy Hour," deals with similar themes. 
AA: I filmed that a few years later. We were planning on shooting, and I wrote "Happy Hour" the day of the shoot. I spent half an hour writing out the first thing that came to mind. We shot that entire thing in like two days. Looking back on it, I'm pretty proud of it.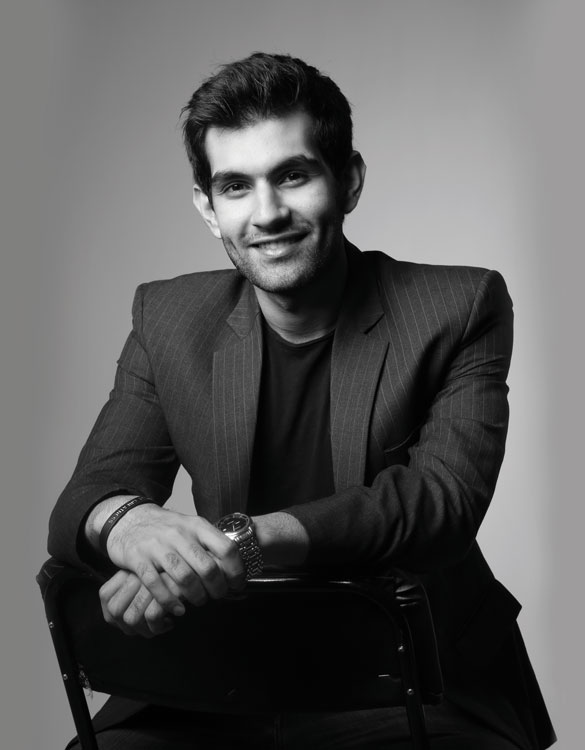 JB: Are you mostly attracted to films that critique society?
AA: No, I'm still figuring it out and trying to experiment as much as I can. When it comes to what stories I want to tell, I'm figuring it out as I go. As long as I have a personal connection to something that I've been through or can relate to, it helps me be more authentic when I'm writing it.
JB: One of your most recent projects, "The Spaceman," tells the story of a man who regrets letting go of his childhood dreams. Can you tell me about the process of making that?
AA: There is an organization called Campus Movie Fest that comes to a bunch of college campuses to host a film competition, and showed up to UCLA. I was a part of the film fraternity, Delta Kappa Alpha. We knew Campus Movie Fest was coming back and pitched a bunch of scripts. My script for "The Spaceman" was selected, so we went to work. Essentially, we had to make a film within one week with the equipment Campus Movie Fest provided. We made it in five or six days, from shooting to editing, and finished a couple of hours before the deadline. Afterward, they had a showcase where they showed top sixteen from UCLA at a red carpet screening.
JB: And "The Spaceman" made it to the top sixteen?
AA: Yeah, it was crazy. Not only that, but we had been selected to be in the top four. They had at least one hundred submissions. After the screening, we didn't hear much.
JB: What came in the months that followed?
AA: Eventually, I got a call from my producer, Will Greenberg, saying that we made it to Cannes. It was very surreal, honestly. Cannes picked twenty to twenty-five films from universities and decided that our work was going to be included in the showcase.
JB: Can you elaborate on your experience there?
AA: We participated in a few workshops and sat in on speakings and screenings. We watched some Godard, Villeneuve and Sicario. I wouldn't call myself a film buff, though; my tastes are more aligned with mainstream cinema.
JB: Who, in particular, inspires you from mainstream cinema?
AA: I would probably say Tarantino, Spielberg and Nolan. They are a huge influence on me and the way I tell stories. As I'm getting more involved in filmmaking, I feel like I'm expanding what kind of influences I draw on, a lot of which aren't from Hollywood. I had a very Westernized upbringing, but recently I'm watching a lot of old Hindi classics.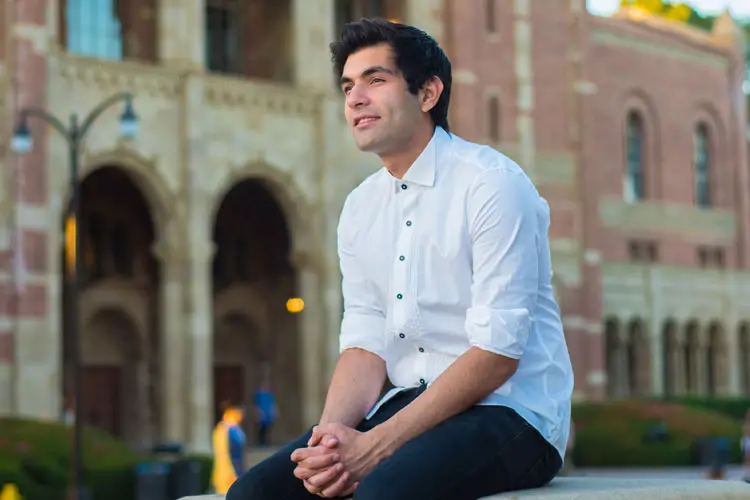 JB: Have you been able to explore Indian cinema as much as American cinema?
AA: When I was back home over the winter I made this ten-minute film called "Kuch Baatein." I had a little screening of it back in Delhi. A photographer from a corporation came up to me and said she really enjoyed it and explained that they were planning on making a documentary about the empowerment of women and children in rural areas in India. She asked me to film it, so for two weeks this summer I'll be working with them.
JB: Do you have any other big plans for the summer?
AA: I'm planning on writing a feature script. That's something I've been thinking about for quite awhile now. I've done about eleven or twelve short films now and I feel like at some point you have make that step. Other than that, I'm transferring from UCLA to USC.
JB: Do you have any goals or plans for when you're done with your degree?
AA: That's a big question. It's tough for me to say anything. Would I rather be in Los Angeles shooting big Hollywood films, or would I rather be in India contributing to cinema there? In India, we're at a crossroads where mainstream cinema is changing. A good deal of Bollywood films have move passed the song-and-dance, escapist model and are in-tune with the realities of Indian society. It's too soon to say where I'm going to end up, but if I continue down this path I think I'll end up in a good place, wherever that is.