In January 2017, Samantha Boateng, a student, artist and entrepreneur, officially opened the doors to the first library in the capital city of Ghana, called Read2Lead. The building, situated in a public-school complex with about six thousand students, was established with the mission to "encourage a love of reading, create libraries and learning centers worldwide and improve literacy rates exponentially."
In summer 2014, Boateng's mother taught children and young adults in Accra, Ghana; when she returned, she told Boateng about all the people without library access. As an avid reader, Boateng connected with the issue and decided that she wanted to do something to help. "The community itself is quite disadvantaged," Boateng says. "Since they're public schools, they are given little money by the government, and since the teachers aren't paid that much, a lot of them don't really care about the students."
In high school, Boateng brought up the issue with her principal, but was met with a negative response that surprised her. "Why would you even help these kids?" he asked. "They don't like to learn." After their discussion, Boateng felt determined to prove that the problem was not that the children lacked the motivation to learn, but that they had no access to the necessary resources, which is where her project comes into play. "The library is important because it gives [the students] the resources and the opportunity to aspire for great things," she says.
Having never been to Accra, nor having direct family from there, Boateng only knew about the problems in the area from her mother. As a result, the William and Mary student was initially hesitant to launch any projects in the area, but she knew that she wanted to act and decided to do something that she was sure could help, no matter how complicated the politics behind international aid can be. So, she began collecting books. After gathering over two thousand pieces of literature, from both her high school and church, Boateng realized that she could increase the scale of her project, and on January 2, 2016, she launched the first fundraising and book collection campaign for R2L.
Building a Library
In summer 2016, after receiving fourteen thousand books, twenty-two computers and $15,000, Boateng traveled to Accra with some student and teacher volunteers to begin working on the construction of the very first Read2Lead establishment. The project wasn't without complications, unfortunately; there was not enough money to cover the building's unforeseen electrical issues. However, in December 2016, the R2L team received the funding they needed to fix the problem, and Read2Lead finally opened on January 6, 2017, which gave six thousand students and their families access to a library.
Despite the initial speed bumps, Boateng found that, to an extent, the lack of infrastructure in the country can be advantageous. "One major difference between Ghana and the U.S. is that the same structure that can take months to build here can be built within weeks in Ghana, as long as you have the money," she says. As a result, Boateng was able to implement her plans to construct the library with little delay, which made both her and the neophyte readers happy.
Still, that same lack of infrastructure can be equally frustrating in other ways. For instance, instead of being able to pay a contractor to take care of most of the construction, Boateng found that no one individual or group could take on the entire enterprise; instead, she had to pay dozens of individuals separately to have them each complete their tasks autonomously. As a result, communication became challenging and made coordinating the work efforts more difficult than it would have been in America. In a similar vein, the lack of precedent for the project meant that their cost estimates were inaccurate. The group approached the project with a fixed budget, but ended up having to spend $4,ooo more than they had anticipated. "Now we prepare with a little more money just to be safe," she jokes.
Still, despite overcoming monetary and logistical challenges, Boateng found that some of the largest impediments to building the library were the Ghanaians themselves. "When I went to Ghana last year, I was so excited for the project and the work that we would do," she says. But at times, Boateng felt that the community was unable to understand why she cared about the project, and, as a result, they often had questions about her motivations. One citizen even asked, "Why would you come do work here when there are so many problems in the U.S.?" She felt as if almost everyone besides the children was against the project, but the thought of helping the young students learn to read trumped her fears that the adults in the community were missing the point of her library.
When everything was officially done and the library opened in January, Boateng felt accomplished; Read2Lead was the largest project that she had ever taken on. Despite her exhaustion and the occasional pushback, seeing the students have easy access to books for the first time made the whole process worth it for her.  "It's so simple," she says, "but it was amazing because they knew and followed all the rules and came in knowing how everything worked."
Boateng, Post-Opening
Not only did Read2Lead teach Boateng practical skills that are applicable to her career as an entrepreneur, she also learned a lot about the grayer, more philosophical aspects of any business venture, such as how its practicality and longevity affect the work's value, and she was given insight into the, at times, complicated moral tapestry of philanthropy. "I've learned just how privileged my life has been, and how important it is to take direct action to solve problems, especially when it comes to projects that you have the means to solve, such as collecting trash to help clean up a neighborhood. I've also learned the importance of the youth. We are the future and we are capable of changing the world even at young ages."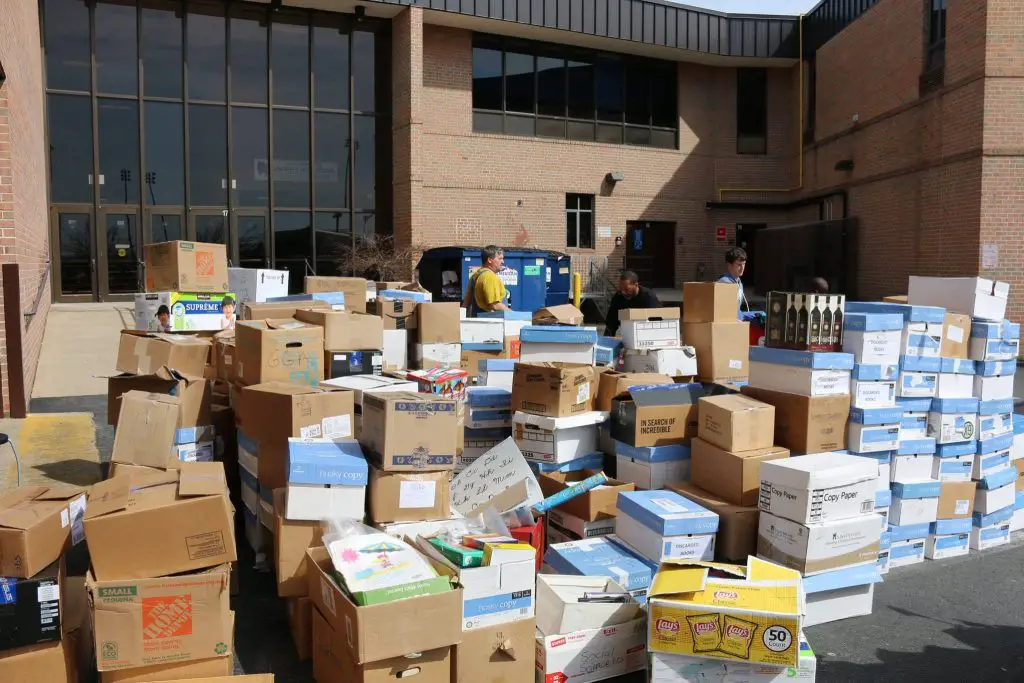 Back at William and Mary College, Boateng is majoring in Government and Computer Science. She is involved in non-partisan voter engagement and wants to work in international development in the future, focusing on education efforts that teach communities how to build and maintain their own schools and libraries. "I also want to explore various creative mediums, such as creating short films and writing anthologies or even clothing design," Boateng adds; ideally, she would be combining her artistic passion with her desire to further international development. "I have a few years to decide on something concrete, but I think it would be cool to mix all my interests together."
The Future of Read2Lead
Opening day was not the end of Boateng's journey with Read2Lead. When I spoke with Boateng she was in Ghana, working on a second Read2Lead launch. This time, her organization is building a library in Asuodei, which makes the project more special to Boateng, as fifty years ago, her grandfather built a school for the same community. According to the teenage philanthropist, he too was motivated by the understanding of education's importance. In addition to this second project, Boateng wants to use raised funds in order to hold their Academic Bowl Competition, which was inspired by a successful competition at the first library that brings ten schools together to compete and win prizes. Boateng's goal is to build a library and hold an Academic Bowl every year.
If you want to support Boateng and Read2Lead's efforts, visit one of Read2Lead's FreeFunder and CrowdRise pages. In addition to funding the new library and Bowl competition, your donations will be used to make improvements to the Accra location, including installing A/C units and putting in windows. For more information and updates, visit Boateng's YouTube channel and Read2Lead's Facebook, Instagram, and Twitter.