The political climate in the United States is volatile, to say the least. With what seems like a constant stream of bad news, there has been very little to celebrate in terms of political happenings within the past year. However, if there is one thing that has been prevalent in American culture recently, it is the renewed interest in politics among the youth.
There have been many decisions made by politicians around the world that do not take future generations into account (see "Brexit"), and the addition of younger people in the decision-making process will allow for each age group to receive proper representation. Regardless of their values or opinions, it is a positive thing for young people to have their hand in politics, as the more people who participate in democracy, the better.
Enter Amber Mariano, a senior Political Science major at the University of Central Florida. At twenty-one years of age, Mariano is the youngest person to EVER be elected to Florida's House of Representatives. She represents a possible infusion of youth in American politics, and believes that this change is welcomed by the American people. "I feel that people crave a new perspective and fresh ideas," Mariano says, "and millennials are able to offer that on so many levels. Today, young people have easier access to reading and seeing what is going on in politics, and that encourages them to be activists and become involved themselves, which is a great thing."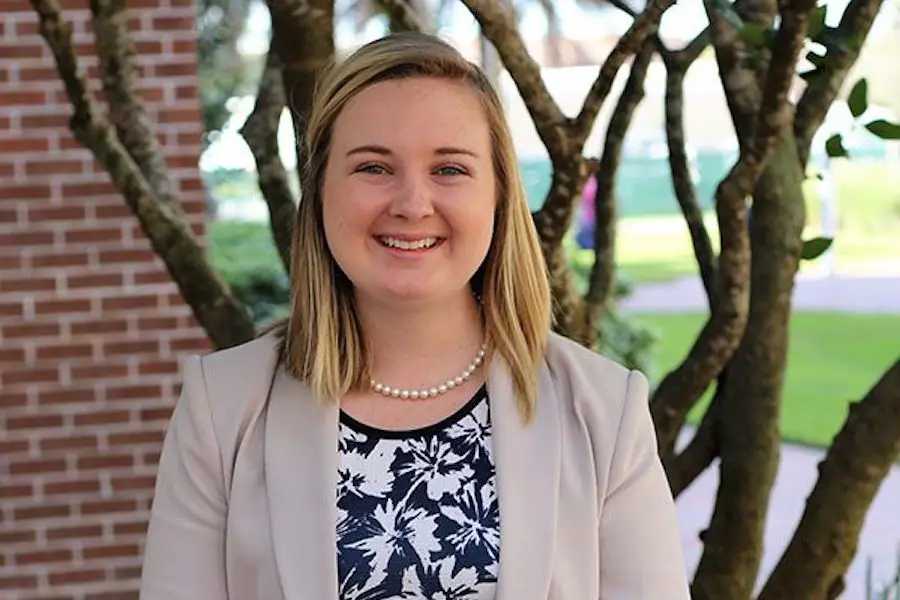 Mariano's interest in politics began at a young age, over fifteen years ago to be exact. "I grew up around politics, with my dad being a Pasco County Commissioner. I always admired that his job was to help the people in our community," she says. "And it helped me confirm that I too wanted to serve in government. I knew I wanted to become president of the United States at the age of six."
Her determination to become a powerful political figure shows, as she has already made her mark on legislation involving a multitude of different issues. One of her most dedicated goals, however, is to help students attend college in some form or fashion. One way of doing this is through the Bright Futures Academic Scholars program. "This year, the Florida House and Senate worked to pass legislation that will provide full tuition coverage for Bright Futures Academic Scholars, including summer tuition and a $300 textbook stipend in the fall and spring semesters," Mariano says.
The legislation that she supports relating to college students does not end there. She says, "I also passed a bill that makes it easier for Florida colleges and universities to offer online programs across state lines, and for out-of-state schools to offer online programs to Florida students." Ease of access to education will always be an issue in the United States, and offering as many options as possible for young people to receive a college education is an excellent cause for a young politician, and student, to champion.
Being a college student is a full-time job for most people, and balancing schoolwork and a social life is one of the most challenging aspects of college life. Being a politician, Mariano experienced this difficult balance on a much more extreme level. "There were a couple times where balancing the two worlds was challenging," she says. "During my election campaign, I was a full-time student, and I had to commute from UCF (University of Central Florida) to my district in order to knock on doors and fundraise. Then, after my election, our first committee week in Tallahassee happened to be during finals week. Fortunately, that semester taught me so much about time management and the balance has become much easier."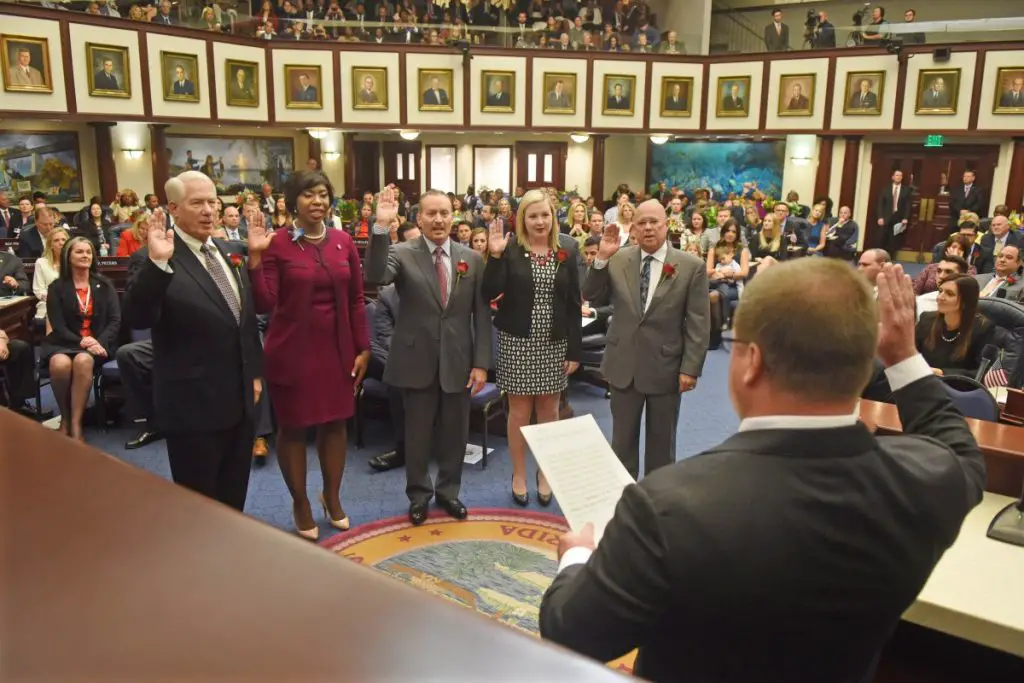 This is perhaps the most impressive aspect of Mariano's entire story, juggling a part-time job at the library and schoolwork is difficult enough as a college student; she balanced her schoolwork with running a successful campaign and eventually representing an entire district in Florida. Imagine finals being the second most stressful part of finals week. While Mariano proved that these challenges were not enough to stop her from achieving her goal, she soon found out that there is more to being a politician than meets the eye.
Mariano learned that there is a good amount that people do not understand about being a politician. It began with how much work went into getting elected on top of being a full-time student, and progressed to understanding how strenuous the process of passing a bill can be. "I think most people don't realize how challenging it can be to pass a law," Mariano explained. "Our political system is set up in a way that makes passing legislation a very slow process, which allows for a lot of input from the public and for checks and balances; sometimes, that means it takes several years for good policy to become law. I realized I have to be patient yet persistent in order to make a difference."
While she has helped to set the mark for young people in politics, Mariano has some advice for people like her, who want nothing more than to be involved in the political process. "Don't let your age discourage you from being involved in politics or your community. You are never too young to make a difference. Also, meet people, network and build relationships," she says. "That will take you a long way!"
What began as a childhood dream for Amber Mariano has quickly turned into a reality. While there are sure to be many challenges ahead, that all comes with the title of politician. She may have a long road ahead of her if she wishes to achieve here ultimate goal of reaching the White House, but she has already made history once. What is stopping her from doing it again?