Douglas Dillon is a freshman undergraduate student at Pace University in New York City and is a B.A. IPE (International Performance Ensembles) acting major. He's a creative and ambitious student, especially when it comes to theatre. What started as a passion of his during his sophomore year of high school at Ravenscroft School in Raleigh, North Carolina, has progressed and morphed into a possible career path.
Dillon enjoys interacting with others that share a similar devotion to the dramatic arts and even takes personal time to work on scripts with fellow classmates at Pace that he hopes to one day pitch to Netflix as possible series.
While he wants to avoid a career in Broadway and focus more on a potential career in film and television, Dillon knows that every hand he shakes and connection he makes during his time at Pace and beyond can be beneficial to his career.
Although networking is not a skill that many master at the age of 19, Dillon is beyond his years and peers when it comes to creating connections and establishing business relationships. He has been able to cultivate this skill through managing his own business, Hanta.
Hanta Rods and Reels is a business that sells saltwater fishing rods to big-game fisherman at affordable prices. Dillon founded Hanta Rods and Reels in 2014 and the success of the company speaks for itself. What started out as a smaller company that sold Japanese blanks to regular fisherman has grown into an accomplished business that now outlets to major saltwater-fishing retailers.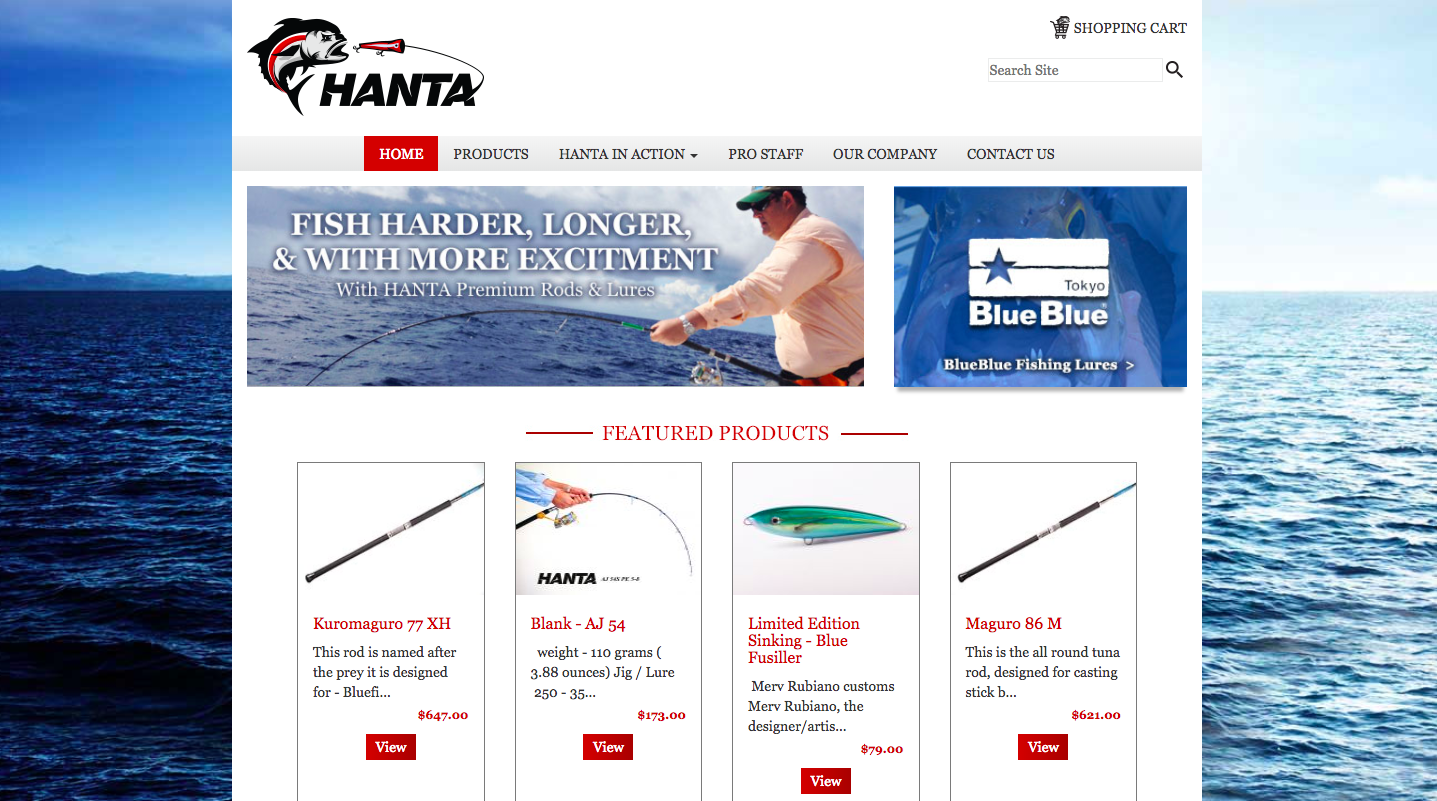 Last year Hanta made $100,000 in sales and the projection for this year is in the ballpark of $300,000. The accomplishments of Hanta stem from what Dillon noticed as a major flaw in the saltwater-fishing industry: affordable saltwater rods for a greater market of fishermen.
Most "high-quality" saltwater-fishing rods for big-game fishing generally cost about $800 per rod. Dillon and his father have been avid, life-long big-game fisherman. Yet they always had skepticisms about the market for these saltwater-fishing rods.
Dillion and his father noticed that rods from popular brands, such as Shimano and Penn, were still prone to breaking despite their high costs and self-proclaimed durability.
The duo decided to find a solution to this problem and after a trip to Japan to see how factories made these products during the summer leading into his sophomore year of high school, Hanta became a reality. After his junior year of high school, Hanta made a value line with powerful rods that shot the company into popularity.
With the help of his father, Dillon has managed to run Hanta out of his home in Raleigh. All products are designed in Raleigh and then made overseas in Japan, and then shipped to retailers around the world that target big-game fisherman. The fishing lures are painted by Dillon himself.
These retailers are as close to Raleigh as Wrightsville Beach in North Carolina and are also as far away as KBE Anglers in Dubai, and everywhere in between, such as the coasts of California. The popularity of Hanta came about from its recognition from major sources within the world of big-game fishing and its affordability.
Hanta saltwater rods generally cost a fisherman $300 – 400 per rod, which is approximately half the cost of the major brands' products. Hanta has been recognized nationally, too — the company currently sponsors the Raleigh Saltwater Sports Association and is also showcasing later this year at an event in Orlando, Florida called the Eye-Cast Fishing Show.
Although Dillon is physically away from the company's home-base in Raleigh as he studies at Pace University, he is still involved in the day-to-day operations of Hanta.
While Hanta has brought Dillion tremendous financial success and has equipped him with business skills that could be valuable for life, his main love remains with the theatre. High school economic classes never curbed his interest and the more time he spent in the school's theatre, the more attached he became.
However, he still maintains to have significant input in Hanta's operations as he pursues his college degree. His father is home in Raleigh to help Dillon manage the company, but all sales are still passed by Dillon before being finalized.
Dillon's priorities are set on theatre, but that does not mean he'd shy away from a potential career in furthering his business. But just as Hanta took flight with hard work and the formation of important connections, the possibilities are endless for Dillion's acting career.