Cleveland's Most Famous Ninja
Michael Nowoslawski, a parkour fiend and Marketing major, brought the spotlight to his school through his success in the obstacle course television show.
By Ben Zhang, Duke University
---
For some, "ninja" brings to mind the feudal Japanese warriors of yore.
For Cleveland State senior Michael Nowoslawski, the term also indicates a way of life. "Ninja," in Nowoslawski's case, refers to "American Ninja Warrior," a spin-off of the Japanese television show "Sasuke." In "ANW" (as "Ninja Warrior" is also called), contestants around the country attempt to complete obstacle courses in qualifying rounds. Those who go the farthest the fastest move on to their respective city finals. The highest finishers at the city finals then move on to the national finals in Las Vegas, where they can claim a million-dollar cash prize by completing a four-stage marathon course.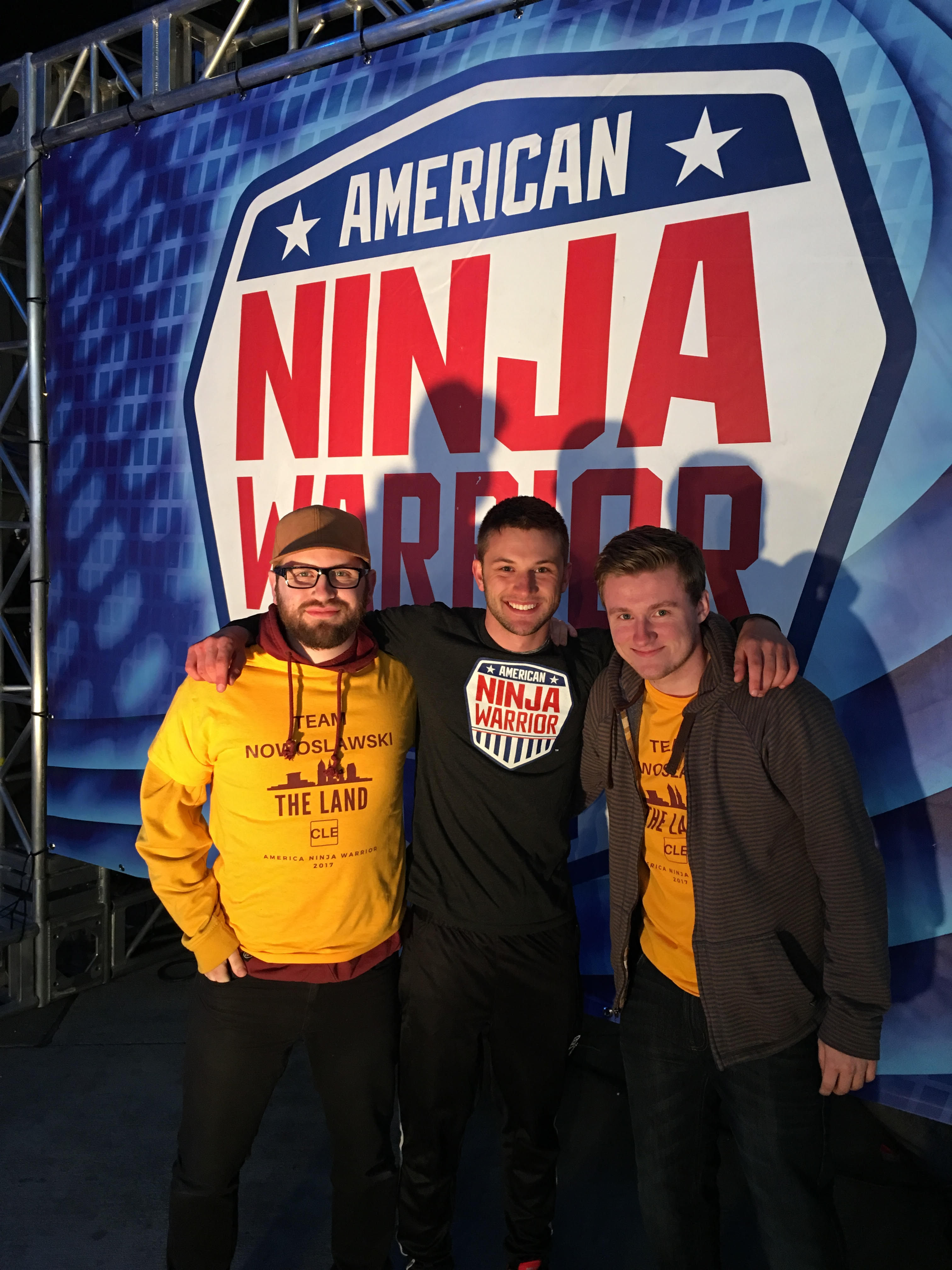 Nowoslawski began watching "ANW" at the age of thirteen. "It looked like so much fun to get to run on all the obstacles and try to get to the buzzer at the end," he says. "I had always loved climbing on things as a kid, so the show just looked like a big version of a playground."
Eventually, Nowoslawski decided to try and get on the show himself. "What attracted me to ["ANW"] was the energy of the crowd and the contestants. I loved competing in front of large crowds while playing volleyball and basketball, and having the chance to do that on an obstacle course while being on TV looked like so much fun."
To prepare for the big stage, Nowoslawski and his father decided to undergo a common ninja ritual: During the summer of 2015, they built a mock training course in their backyard. "We started with a salmon ladder and then built a peg board," he says. "After building the peg board, we knew that we needed to go big or go home, so we built a pavilion-type structure that would house an inverted rock wall, cliff hanger, cannon balls, rings and floating stairs. We also made a flying bar and floating board."
That same year, Nowoslawski decided to transfer to Cleveland State from Cuyahoga Community College. At his new school, he soon achieved minor celebrity status due to his ninja exploits. Earlier this year, Cleveland State released a spotlight YouTube feature on Nowoslawski. In the video, he parkours his way around campus and downtown Cleveland, smiling all the while. According to Nowoslawski, "It's funny because I always do things like that wherever I am. It is just in my nature to jump and swing and flip from things."
My CSU Story | "Ninja" Michael Nowoslawski
Nowoslawski commutes to and from school every day. During his free time, he trains religiously for "ANW," likening the process to practicing for a varsity sport. "A typical day of training consists of about an hour of upper-body endurance training," he says. "This differs each day from rock climbing to obstacle training. The goal is to train endurance as well as explosive power."
Last year, Nowoslawski traveled to Philadelphia to take part in the city's qualifying course. He was assigned to the 29th spot in the walk-up line and waited two weeks, hoping his name would be called. Ultimately, however, only fourteen walk-ons were able to get a crack at the course. Nowoslawski, however, says he was not disappointed: "I only had a positive attitude throughout my whole experience at the Philly qualifiers. I ended up meeting many great people who helped me succeed and get the call for season nine."
Indeed, Nowoslawski did not have to wait long for another shot at his "Ninja Warrior" dream. He planned to walk on again when "ANW" came to his hometown of Cleveland this year. However, after reviewing his submission video, NBC decided to offer Nowoslawski a guaranteed run—no waiting this time around. A local news station broke the news to him on live TV. Nowoslawski says that the moment was both exiting and confusing. "I was obviously very happy that I was going to be competing on 'Ninja Warrior,' but I had somewhat of a confused feeling throughout the process. I knew that 'Ninja Warrior' had never done anything like this in the past, so it made me wonder if what was happening was even real."
Luckily for Nowoslawski, the announcement was 100 percent genuine. He ran the qualifying course last week in Cleveland's Public Square. Those wondering how he did should tune in June 12, when the new season of "ANW" hits the airwaves.
Unlike some competitors on "ANW," Nowoslawski doesn't plan on making training for the show a full-time career. "At the end of the day, I need to be able to make money and support myself," he says. Still, he isn't above dispensing advice for those looking to get on the show. "The skills needed to succeed on ["ANW"] consist of upper-body strength, endurance, balance, quickness and a strong mental capacity for making quick decisions. When training your upper body, you don't want to go for bulk. The goal while training is to stay as light as possible while being as strong as possible."
And when it comes to the debate as to what types of people tend to be successful on "ANW," Nowoslawski again has his own opinion. "I think that the best competitors are the rock climbers that implement parkour into their training. It takes a very long time to gain the endurance of a rock climber, so they definitely have an edge on all the other competitors in that sense. Since 'Ninja Warrior' is heavily focused on upper-body endurance, it helps tremendously to have that as a strength."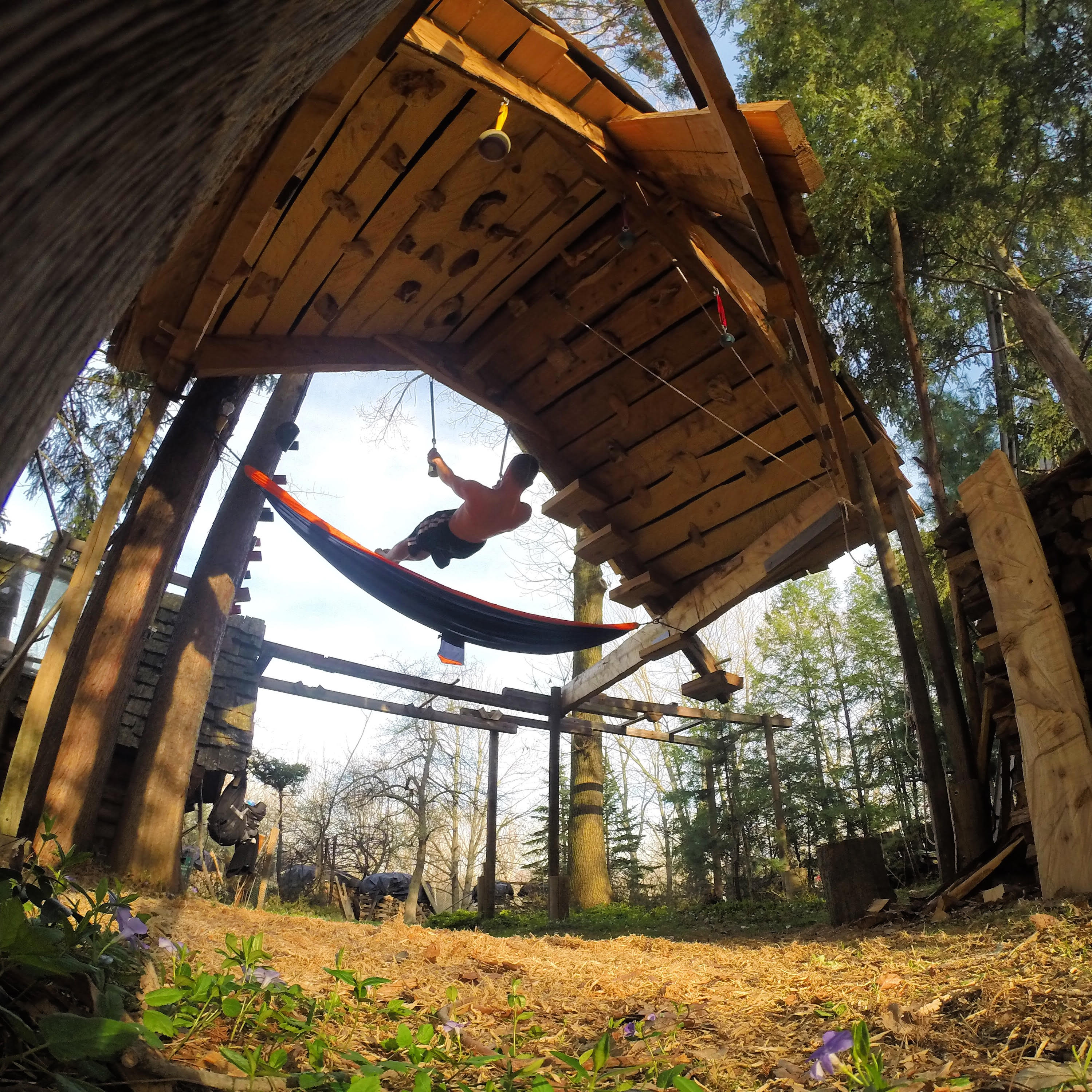 Of course, life for Nowoslawski isn't limited to all things "ANW." At school, he majors in Marketing, which he says he enjoys. "I definitely see myself going into the marketing world after graduation. I would love to do product marketing for GoPro, DJI, Red Bull or some other company along those lines."
Nowoslawski also has a variety of hobbies, which include fly-fishing, snowboarding, mountain biking, surfing, windsurfing, sailing, scuba diving and snorkeling. "I love being outside and in nature. It's definitely my comfort zone," he says. Whatever he ends up doing with his life, Nowoslawski has one condition: "I don't want to sit at a desk all day, so if I am able to find a job that allows me to be moving and traveling, then I would love to do that."
A ninja warrior who feels the need to constantly be in motion? Of all the surprises this unassuming Ohioan has in store, this little tidbit may be the least astonishing of them all.
For more on Nowoslawski, follow him on Instagram here.