At the College of New Jersey, fashion isn't just used for its aesthetics and colors; it's used to speak a powerful message.
Fourth-year sociology and African-American Studies student Meme Cisse served as the vice president of programming for the college's Black Student Union (BSU) in 2016, where one of her main tasks was planning the organization's annual fashion show. During the event, designers and models unite with their abilities to strengthen and empower African-American culture.
As a West African herself, Cisse wanted to honor the traditions of her culture and look back on Africa's very beginning. After looking at past shows completed nationwide, she said the Black Lives Matter movement was one of her main inspirations, leading her to incorporate activism and culture inclusivity into the event.
She and her team decided to name the fashion show "The Rise of an Empire" in order to embrace Africa's past; the event featured traditional symbols such as pyramids, asymmetrical designs and 90s-inspired fabric and clothing. "Bringing it back to Africa was the way to start," Cisse says. "For me, that's where everything began, that's where it all started, so why not incorporate that in the show too? It was a no-brainer."
Although learning about the past is easy through written records and the internet, it is difficult to connect history to the modern day. Still, Cisse wanted to feature designers who had close, personal ties to Africa, and the resulting clothing designs embodied the presence of African traditions within the current day.
Cisse was given a lasting impression by Gideon's Needle, a clothing line that stood out for its authenticity and appreciation for African roots. All of the line's materials are originally from Africa, and the designer sews each and every piece by hand. The bright, colorful pieces were modern adaptations of traditional images, which was key to the fashion show's main purpose of embracing African past.
By having designers with direct connections to Africa, Cisse was able to represent her own culture and love for Africa in the fashion show as well. She even wore a lot of the clothing that was in the show because of her African heritage and family traditions.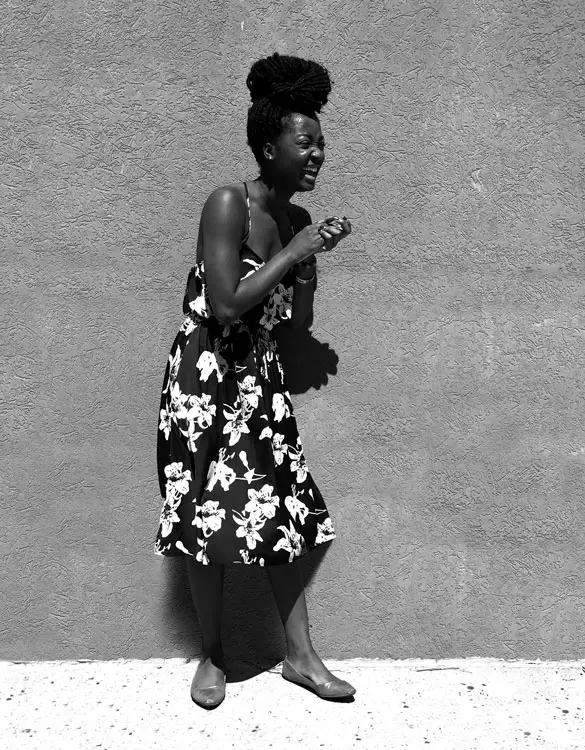 However, making such a powerful message came with complications, difficulties and hurdles. Cisse and her team in BSU spent months reaching out to designers and models, and a booking conflict caused the show to be rescheduled. Even on the day of the show, Cisse had to deal with broken materials and designers stuck in traffic.
Yet even amidst such trials, "The Rise of an Empire" persevered and came to a successful conclusion. Cisse even cried out of relief and happiness when thanking everyone for their support at the end of the show. "We could all agree that everything we put in the show was meaningful," she says. "I hope that the future shows that come evolve from that. They learn from the mistakes, and they learn from the accomplishments."
As she enters her last year at the College of New Jersey, Cisse is now able to watch this upcoming year's fashion show from the sidelines and see her legacy come to life. BSU was where she found her home and family, and she has certainty that the organization will continue to create a safe space and remember its purpose of empowerment, strength and leadership.
Cisse has always been drawn to leadership, which she plans on pursuing in her career field in student affairs. She said she loves helping others and seeing people prosper; fortunately, her compassion extends beyond the academic field and reaches to the broader nation.
"I think a lot of times we get really caught up in the fun stuff and the fun stuff is really cool, but at the end of the day there are issues that need to be broached, whether it's about Black Lives Matter, politics or whatever the case may be," Cisse says. Whatever the solution to future problems may be, it starts with an appreciation of the past, a task that Cisse's clothing turns into a work of art.