An Eye for Detail
The Pratt student's work is proof that industrial design is about more than just the chisel and the blade. 
By Aliyah Thomas, Mount Saint Mary College
---
While much can be said about her life in Salt Lake City, Utah, it wasn't long before New York City opened Megan Lighty up to different perspectives on life.
Being a student of Industrial Design at Pratt Institute helped Lighty to position herself amidst fellow undergrads to discover who she is as a person, student and an artist.
Megan Lighty spoke with "Study Breaks" on her college career at Pratt, recognition of her work and the lifelong impact of industrial design. 
Aliyah Thomas: How did you get into industrial design?
Megan Lighty: Initially, I applied to Pratt for Interior Design. In my second week of classes, I realized that I imagined myself working with people and objects rather than spaces, so I transferred into Industrial Design.
When I was young, I spent a lot of time deconstructing cardboard boxes and building anything I could imagine: from cash registers, to shoes that allowed you to "skate" on the carpet. I was intrigued by how objects worked. Industrial design is the perfect field for me, because it's a balance between engineering and creativity.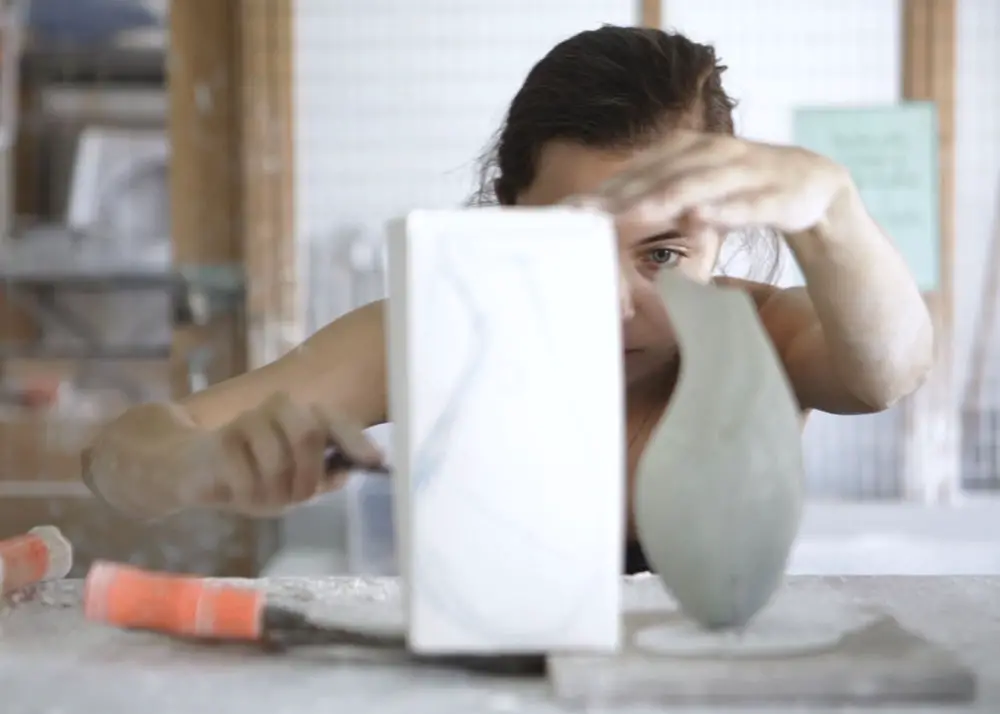 AT: Coursework and projects for Industrial Design exhaust a good bit of time for you, but has it also become a pastime?
ML: Yes, definitely. I don't see it as work at all. Thinking about graduating and getting a job is exciting to me. I look forward to working with people and solving problems every day. I feel fortunate to have something I'm so passionate about at a young age.
AT: What kinds of things typically influence your work?
ML: My observations of everyday life and current global/local issues are a huge influence on my work. I can spend hours people-watching, seeing how they interact with objects, each other and their environment—you'll find many interesting problems and habits just from doing this.
My minor at Pratt is in Sustainability, which is also a huge influence on my work. I especially think about sustainability from an environmental justice perspective, recognizing the fact that both people and the environment need equal measures of our attention.
AT: How has being a student at Pratt made an impact on you? 
ML: My professors at Pratt in Design and Liberal Arts have been the toughest and the best I've ever had. I thrive on being challenged. The competitive environment Pratt and New York City provide has allowed me to grow both as a person and a designer. Pratt taught me to ask questions, think independently, have an opinion and to stand strong for what I believe in.
AT: Take me through the process of creating a new design. Is it different every time?
ML: I maintain a core structure for my design process. However, it's important as a designer to keep this process open. I expect a unique series of events to guide my progress rather than a plan to control it. My initial inspiration frequently sparks from observation. This inspiration leads me into a lot of research.
I meet and talk with experts and users of my subject, and go through series of 2D and 3D sketches. These are rough ideas that involve anything from chipboard and wire, to sanded blue foam. My desk is always a chaotic mess of images, drawings and prototypes. I work best when I have all of my ideas out on paper and in front of me. I actively work back and forth with my user, testing my prototypes with them. This allows me to narrow down my design. From there, the final details of form and function are made and that's it! My process is never complete without going through many, many setbacks. I've learned design is all about trial and error.
AT: You were selected to design the Legends Award at a benefits gala last year. Tell me a bit about what that experience was like.
ML: I was selected by Professor Alvaro to design the 2016 Legend's Award for Pratt's benefit gala. It was a tremendous honor to be recognized by Alvaro and Pratt. It was a great learning experience for me. The award was my first design that has been manufactured (on a small scale) and given away. Knowing that my design is sitting in the homes of successful professionals is very exciting as a young designer, and I'm honored I was able to represent my class and school.
AT: Teachers are obviously a large part of the learning process, so would you say that working with professors like Alvaro Uribe have helped you along the way?
ML: Working with a professor and designer as successful as Alvaro has helped me understand what it takes to design in the real world. School is only able to teach you so much. When you start working with clients, a budget, etc., you really have to think realistically. Despite constraints and doubts I put on myself, Alvaro has always pushed me to be more courageous and confident in my ability to design.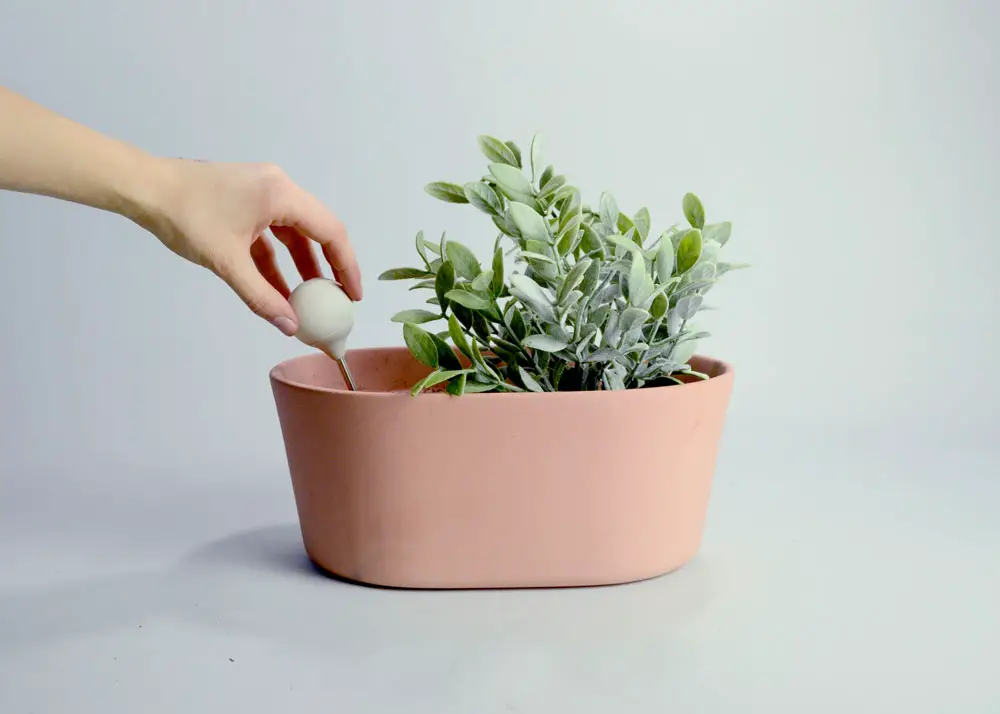 AT: At this point in your college career, you must have created so many different pieces. What's your favorite one that you've designed?
ML: I'm not sure I could pinpoint a specific piece. For me, designing is all about the experience and the process. In that case, one of my favorite experiences was this past summer. I had the opportunity to work at Lehigh University's Mountaintop Initiative with a group of students on a project named "Aging and Technology."
I'd always been eager to work with people from other disciplines. There I was able to work with mechanical engineers, a medical student, and a social scientist. We all brought very unique perspectives and spent much of our time in deep discussion about what aging and technology meant to us. We debated quite a bit over our different views and ways of working! But, it wasn't until this experience, when I had to validate what I believed in, that I realized how much I'd learned at Pratt.
AT: How difficult is it to be confined to a certain timeframe?
ML: Unfortunately, there's always a deadline. That's the hardest thing for me. I have so many ideas that it's hard for me to narrow them. I always want to keep exploring! But, I guess that's what is wonderful about thinking creatively, there are endless possibilities. 
AT: Do you have any definitive plans after graduation? 
ML: Not yet. It's hard to believe four years have gone by and that I'm graduating! Despite my love of being a student, I'm looking forward to working on projects that can be made a reality. I'm searching for jobs at the moment, but I'm open to many possibilities. I'd like to take a chunk of time to travel after graduation. That's something I've wanted to do for a while.
AT: Where would you ideally like to go with industrial design?
ML: Whenever I explain industrial design to someone, I explain it as a way of thinking, a certain creative process. Industrial design is unique in that it has so many applications. I'm interested in many different directions, so it's particularly hard for me to narrow down what I want to do.
I do know that I want to work with people whose expertise differs from mine. I thrive in settings where I can learn from other professionals, as well as teach my own expertise. My passion lies in designing to improve environmental and social issues. This sounds very broad and I prefer to keep it broad. I don't define myself purely as a product designer. Although I love working with objects, it's important for myself as a designer to approach problems with an uncertainty of what the final outcome is going to be.