You could say that Maria Kalambokidis eats, sleeps and breaths science.
At only twenty-one-years-old, the University of Wisconsin Biology major has conducted and presented research in several different areas of biology, spent a summer carrying out conservation work on a prairie in Madison and sailed across the Atlantic Ocean, studying sea life and working as a part of the ship crew the whole way.
Kalambokidis's interest in science first sprouted in middle school.
"In seventh grade, I had a delightfully wacky life science teacher, Ms. Chaplinksi, who routinely danced around the classroom encouraging us to practice bird calls, draw vibrant pictures of mitosis and yell, 'Kingdom, Phylum, Class, Order, Family, Genus, Species' at the top of our lungs," she says.
Although her excitement about science had been sparked, Kalambokidis did give some consideration to other career paths in the time between that middle school life science course and the day that she declared her Biology major. She had earnestly contemplated pursuing a career in international relations until she attended an international conflict resolution program at Georgetown University in 2012.
It was a splendid experience, but Kalambokidis realized during a mock U.S. Congress bill presentation on the Iranian Nuclear War Crisis that she could not enter the political sphere. "I found the rigidity of the system, the room for ignorance and the encouragement of personal ego to be disheartening," she says.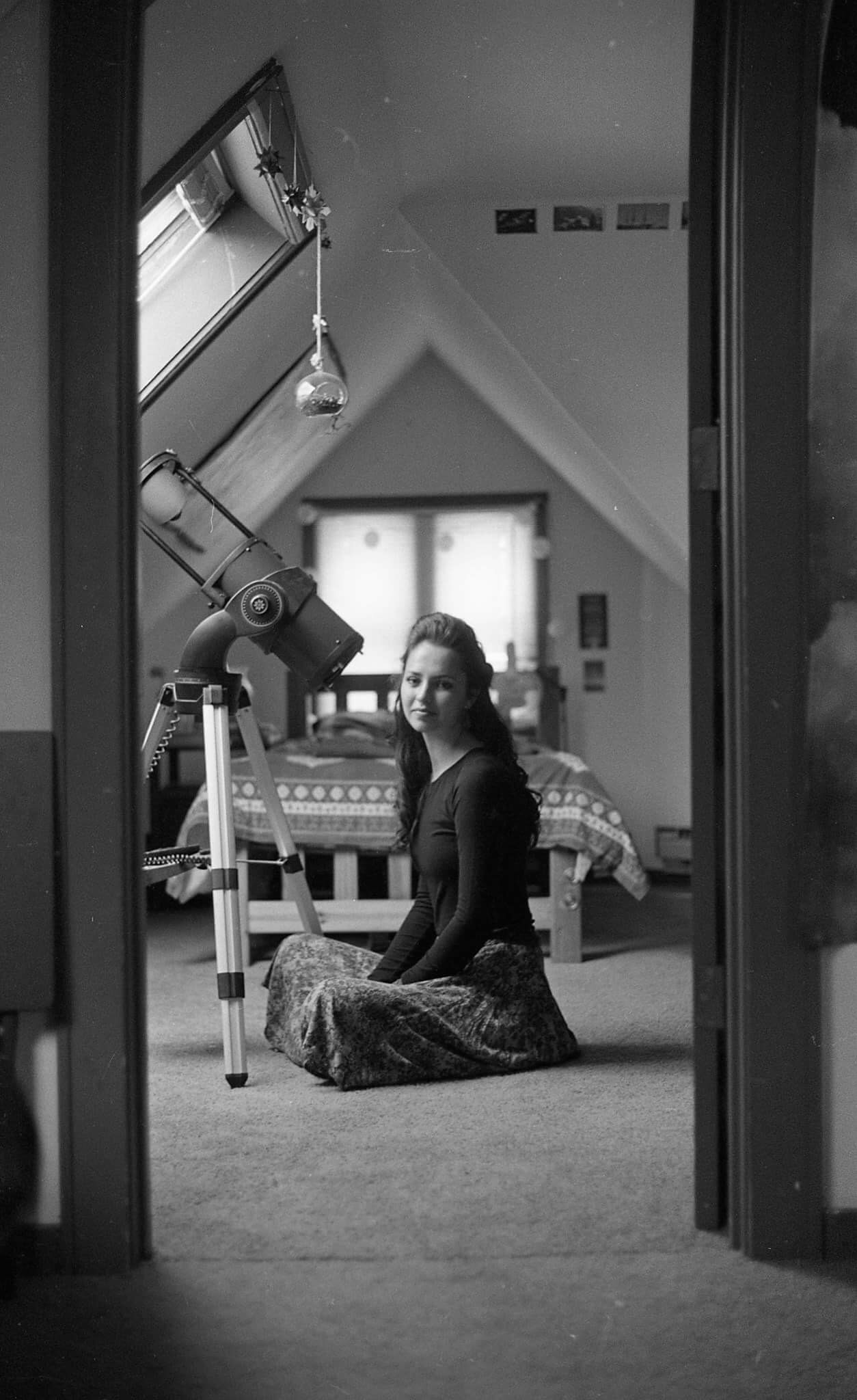 In addition to her disenchantment with international relations, the inspiration instilled in her by her idols, Neil DeGrasse Tyson and Carl Sagan, is what steered her heart back to science (though it had never strayed far anyways).
"I was enamored with Neil's argument that science (in particular, the space program) gives us cause to dream," Kalambokidis says. "Coincidentally, at that point in my life, I was also entering a phase of environmental activism. I think my introduction to the work of people like Neil DeGrasse Tyson helped me to make the connection that most of the major problems facing humankind right now—and some of the issues I was most passionate about—will be resolved through scientific endeavors."
As soon as Kalambokidis started as a student at UW Madison, she immersed herself in the study of life. Her freshman year, she joined a neuroendocrinology lab, where she's carried out tasks such as collecting data for multi-year studies, running sessions with the participants and conducting and presenting a grant funded research project of her own.
After taking a Life of the Universe class spring semester of her freshman year, Kalambokidis took on astrobiology as a second area of research in addition to neuroscience. Over the last year-and-a-half, she's been working with the Astronomy professor who taught the class, Dr. Eric Wilcots, studying various topics in astrobiology. Eventually, Kalambokidis wrote a proposal to research the habitability of the Keplar exoplanets and received a grant from the Wisconsin Space Grant Consortium, which is funded by NASA, to do so.
"Before 1995 (coincidentally, the year I was born), there were no planets known to exist beyond our solar system. Today, however, there are over three thousand exoplanets whose existence have been confirmed. This growth in just 21 years is incredible, and it seems profound that this happen in just my lifetime," Kalambokidis says.
She was able to present the project at the WSGC conference this summer, and the paper she wrote on her results will likely be published in their online journal. "I plan to delve more into astrobiology in the future for my scientific career," she adds.
The summer after her freshman year, Kalambokidis sailed from Massachusetts to Ireland with the Sea Semester program. In addition to helping maintain and navigate the ship as a member of the crew, she spent the 30-day trip examining how the pigmentations of copepods changed during the day vs. the night. She presented her research to her professor and classmates while on board the ship.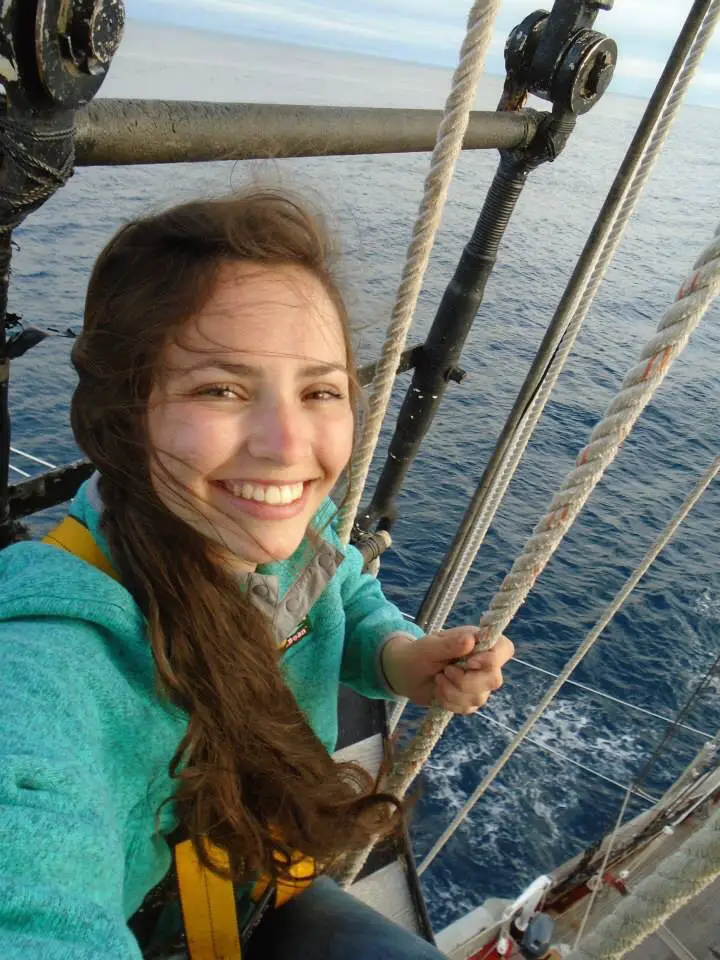 "I learned that while everything seems so busy and pressing during our daily routine, most of the world, however, is a relentless, soothing churning of waves," Kalambokidis says.
"I learned that there is nothing more breathtaking than a clear dome of stars in the sky, passing without interruption from one horizon to another, streaked with the Milky Way galaxy. I learned that the phrase 'mind over matter' can take you much further than you thought, and that I have the power to choose my experience."
Upon returning to the Unites States and beginning her sophomore year, Kalambokidis joined Biocore, an honors sequence of biology classes at UW Madison that focuses heavily on scientific research and writing. "Being involved in Biocore has been incredibly enriching for me. First, it offers a wonderful community that is sometimes difficult to find at a school as big as this one," she says. "Additionally, I have grown tremendously as a researcher and scientific thinker; Biocore pushes you to think critically about research, whether it is your own or others'."
One of the things that Kalambokidis has appreciated most about her time in college is the freedom and endless opportunities it has given her to examine a variety of fields that captivate her. "I have always been fascinated by new frontiers," she says, "whether they are planetary systems beyond our own, the deepest trenches of the sea floor, or the human brain, I have made an effort to explore and examine the areas of science where our knowledge is most limited."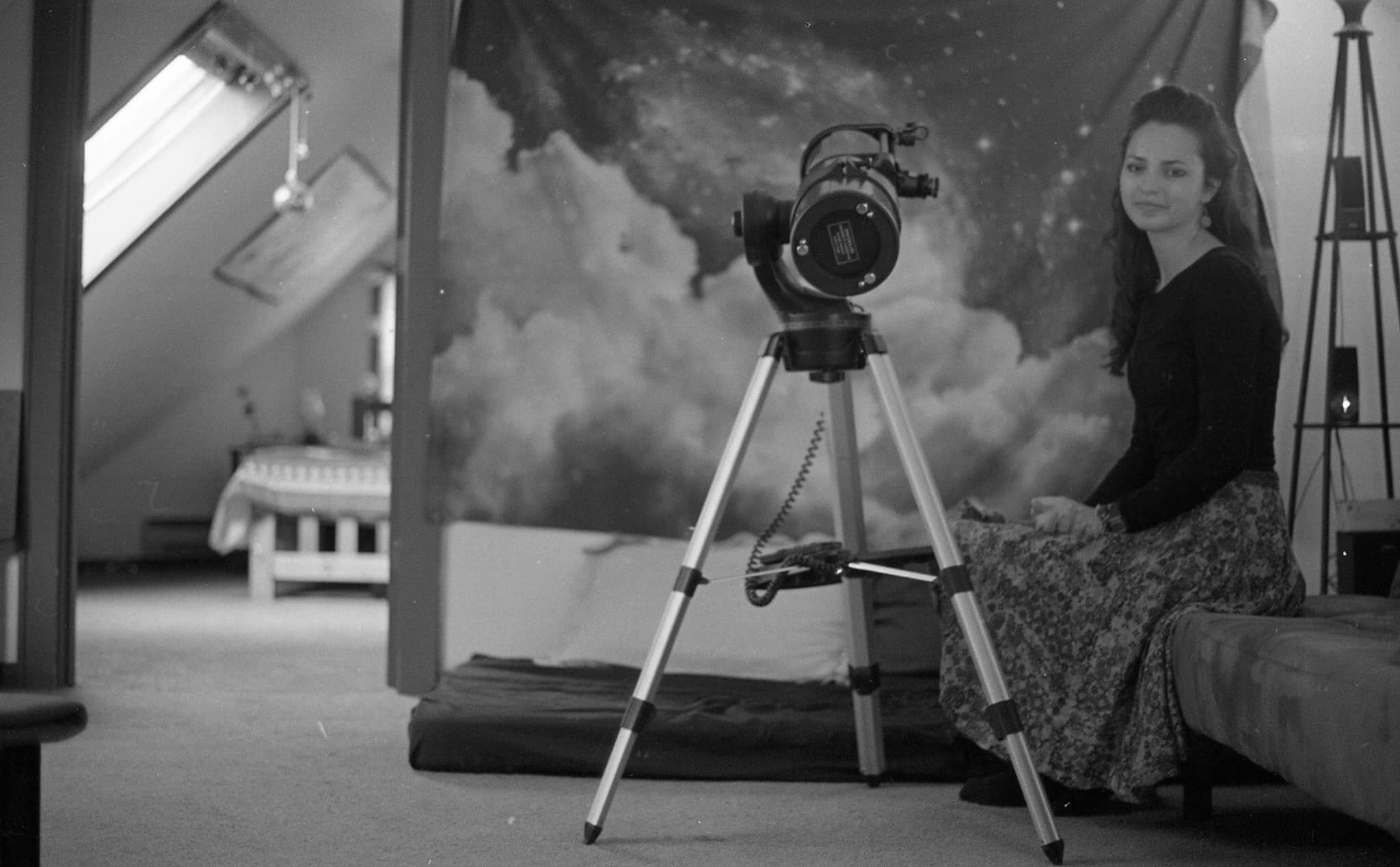 Next semester, Kalambokidis will continue her research in various locations in South America, including the Amazon rainforest and the Galapagos Islands. Beyond studying abroad and college in general, there are several areas of inquiry that she would love to put her heart and soul into exploring some day.
"One avenue would be to research the ways in which humans could live in space. The reason this intrigues me is because I know that one day we will have to leave our beautiful planet Earth," Kalambokidis says. "Whether it is because we cause it to be inhospitable—or the inevitable happens and the sun explodes—we will have to leave the Earth in order for our species to survive."
The other direction of study in which she feels she could find great happiness is the evolution of sea life.
"Evolution is incredibly fascinating to me, and in many ways, it is the basis of biology. The world's oceans are intricately tied to the human race (both in our origins and our well-being today), and they harbor an incredible array of life," she says. "So, to me, a life as an evolutionary marine biologist would be one of awe, tranquility and exploration."