From the Soundboard to the Classroom
Bisagna left behind an accounting career to return to school, where he's following his passion for the sounds of life.
By Mari Landgrebe, Texas State University
---
Luke Bisagna left behind a steady career as an accountant to pursue his love of music, finding his way into sound design.
With three Emmy wins under his belt, along with four Telly Awards and four Communicator Awards, Bisagna still isn't done reaching for success.
As a non-traditional student at California State University San Marcos, Bisagna has a unique outlook on what it means to pursue new paths and the value of education, in life and in classes. He's even begun to pass on his knowledge of video production as a teacher at Palomar College and Mt. Jacinto College. He graciously agreed to talk with "Study Breaks" about his experiences as a student, teacher and award-winning audio technician.
Mari Landgrebe: You started off your educational career with an Associate's degree at Palomar College while working as a broadcast media specialist at Palomar College Television (PCTV). Was it out of convenience, or did something else drive you?
Luke Bisagna: It was a matter of personal principle—I couldn't see working at one of the finest educational television production facilities in the country without having a degree in that discipline. I started in early 2000, and yes, at one or two classes per semester, it took quite some time, but it was definitely worth it.
ML: I'm guessing studying what you were also doing in a job made an impact on both.
LB: All my creative classes were hands-on and worked in synergy with the job I do every day. I became a better professional as a result of the classes, while becoming a better student because of my job at the facility. I feel incredibly fortunate to have been in that position.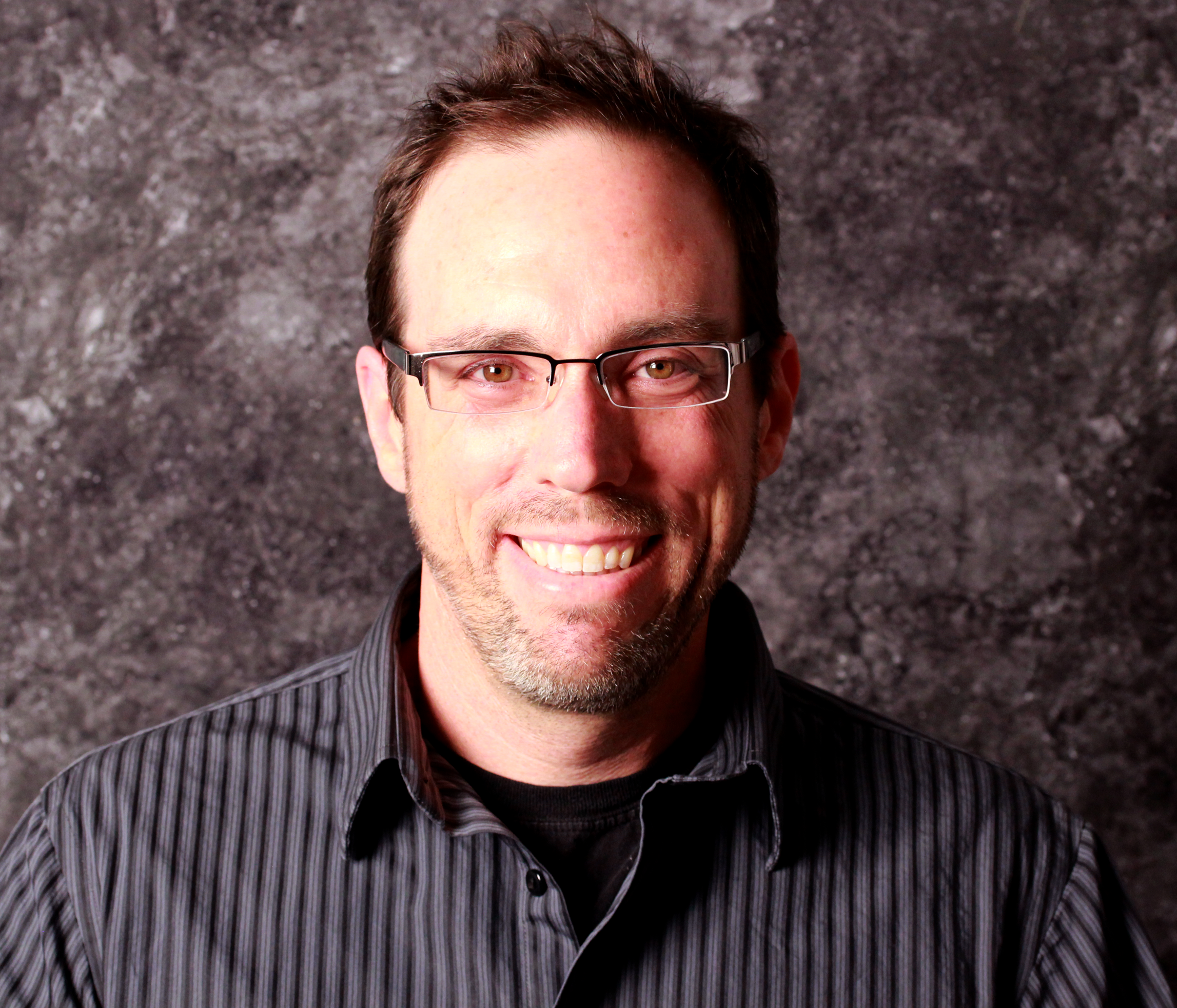 ML: You're also teaching now, and a student at CSUSM. Was teaching a goal?
LB: I'd been interested in the possibility of teaching for quite some time, so once I graduated Palomar I focused on the next step—a Bachelor's degree. The Arts and Technology program at CSUSM is particularly geared toward my creative areas of interest, plus it's conveniently located near my job, so it was an easy choice to take that next step.
ML: You've got a lot on your plate, teaching at Palomar and Mt. Jacinto, taking classes and working. How do you balance all of that?
LB: It would be utterly impossible to work full-time at PCTV, teach at the two colleges and attend university full-time. So I don't. My first two semesters at CSUSM were full-time, and VERY taxing. Since then, I've been carrying 6 units to help me keep my sanity.
ML: And you've managed to maintain a 4.0 GPA, which must be hard, with everything you've got going on.
LB: It's imperative to me, that 4.0, and finding a realistic balance between the three factors was important. The courses are almost identical at the two colleges where I teach, so that's helpful when it comes to content preparation and staying on-track throughout each semester.
ML: What's it like, being both student and teacher?
LB: I believe the fact that I'm still a current student gives me a unique perspective that is more focused on fostering a positive student experience in my classes.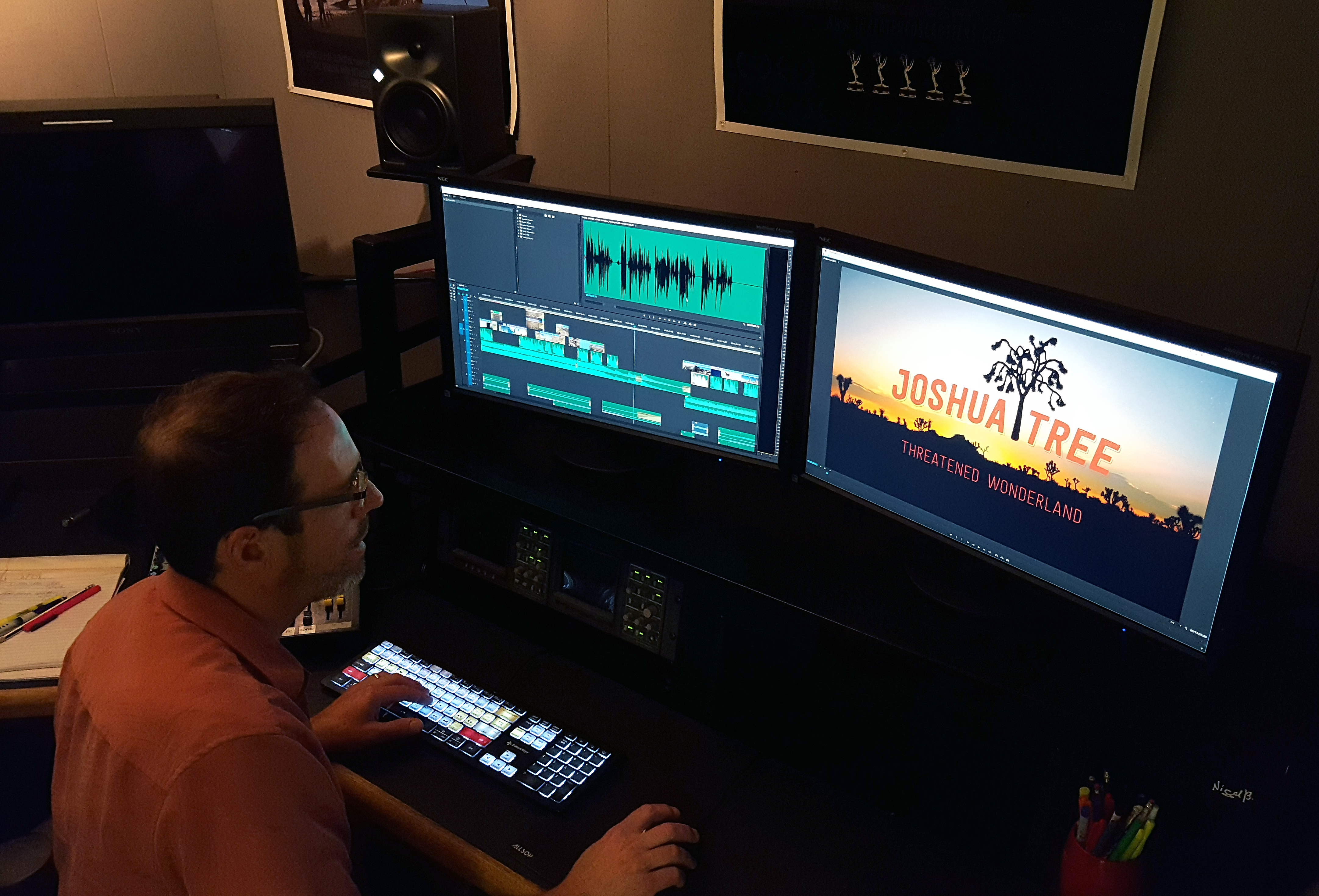 ML: Let's go back a bit. You used to be an accountant, but gave up that steady job to pursue music. Was there a defining moment that led you to that decision, or did it build up over time?
LB: It was definitely a build-up over time. I was already a musician when I started the regular accounting job. It was sort of strange, really. For years, I'd spend all day in a cubicle, then pull out my ponytail and go play clubs with my band at night.
Eventually the daytime demands became greater and began to suck the creative life out of me. It finally reached a tipping point, and I knew I had to make a change. First was the Recording Arts program at Mira Costa College, and a short time later, I began my time at Palomar. Haven't looked back.
ML: You started playing the drums when you were 17 and have been in about 15 bands over the years. How did you go from musician to audio editor?
LB:  One of the natural progressions for me was branching out from playing music to recording, editing, mixing and mastering. In the early days it was all tape, but in 1998, I began using my first non-linear editor, Cubase, and it was all digital. I converted the living room in my apartment into a studio and began recording bands, making radio commercials and producing my own electronic music.
ML: Was it something about the digital aspect that drove the transition?
LB: It was the electronic music that ultimately served as the bridge to editing and designing sound for television and film. It was a natural curiosity to begin putting picture to sound, and then from there, to flesh out, support and enhance entire productions with sonic landscapes.
ML: And now you're working at PCTV, making those sonic landscapes. Does your background in accounting have an impact on your work? It seems like two completely different fields.
LB: The certificate in accounting was all about being very detail-oriented and paying close attention to tiny variances, while at the same time being conscious of the overall big picture. Those skills translate directly to media asset management, which is one of my primary responsibilities at PCTV. I manage all our media assets—video, audio, graphical and more. My boss, Jim Odom, calls me the Media Overlord. I find that funny…but also had business cards made with that as my title. Really, who wouldn't?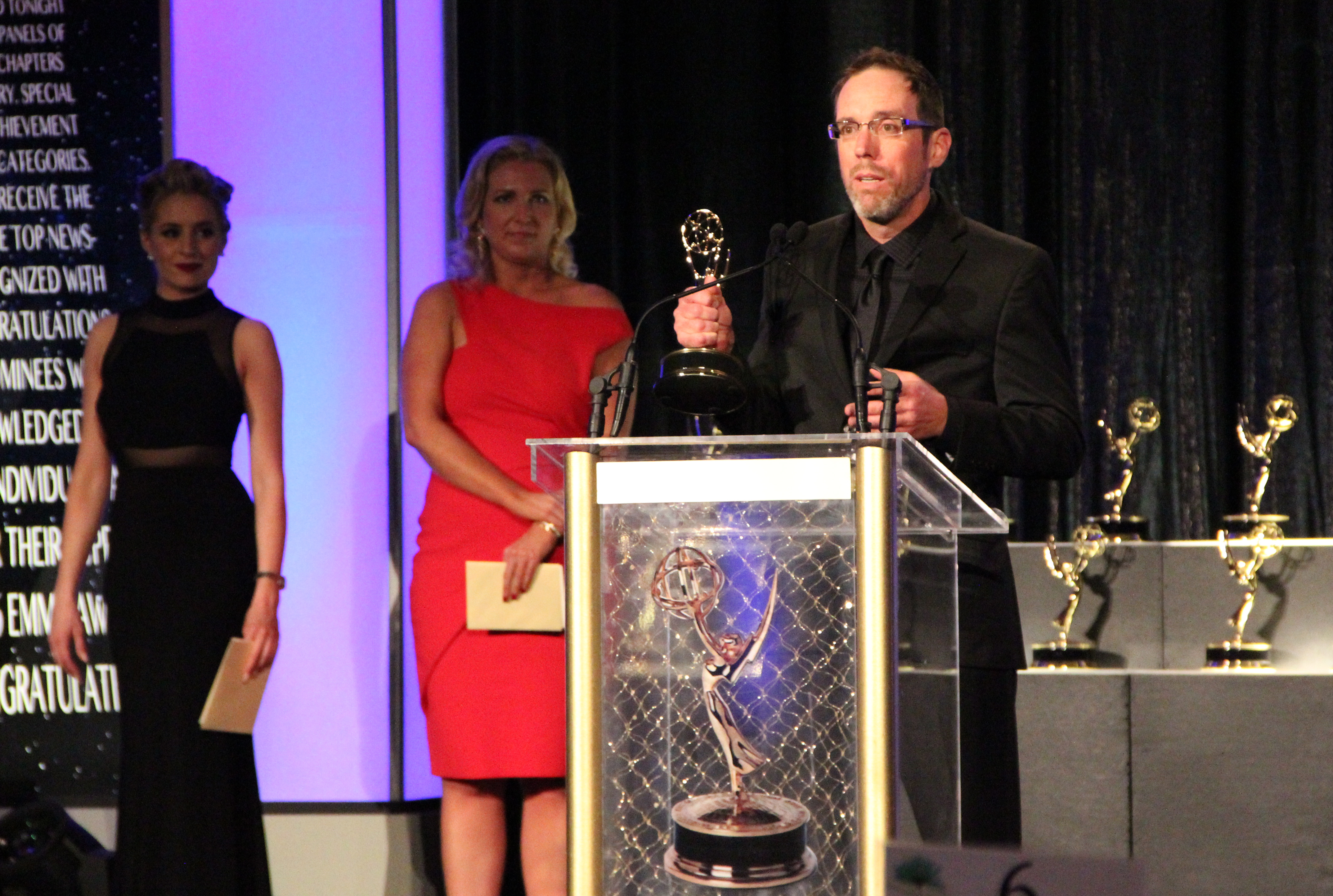 ML: Your Emmy-winning projects come out of PCTV; do you aspire to expand your audio credits in the future?
LB: If the right opportunity came along, sure, I'd consider working on an independent feature, big-budget film or TV production. But right now I'm thoroughly committed to the PCTV job and the work we do there, finishing my degree and being the best professor possible to my students. Make no mistake, though, I've always got my eyes and ears open.
ML: PCTV seems like a defining, inspiring team to work with for you.
LB: It has been, and continues to be, incredibly rewarding. The whole team is super-talented, and the army of interns we've had over the years have been invaluable in the various types of work that we believe have a positive effect on Palomar, the local community and the world. It's certainly gratifying being part of a talented team that is making a positive difference.
ML: All the projects you're credited on are very much nature-oriented, highlighting threats to natural fauna and flora. Is this a particular passion for you?
LB: Our group is environmentally-oriented, without a doubt. The subjects we address are right in front of us and difficult to ignore. Our producer, Bill Wisneski, is the chief architect when it comes to a subject of particular focus, but the whole team fully believes in telling the stories and communicating the messages that we do. We have to, because they're real. It's very easy to get on-board when something is a crucial and compelling part of our world.
ML: Are you currently working on any new projects?
LB: Our team at PCTV is currently in post-production on a documentary about the water crisis in the Southwest, with California as the primary focus. We're working to finish midway through this year, so it won't be too long before it gets released and starts on the festival circuit. I'm also about to start working with Professor Kristine Diekman (CSUSM) on a documentary series she's producing about water-related difficulties affecting people in Central California. Water certainly seems to be a theme for me right now.