A member of the group Texas 4000, Schasel and 80 others will travel more than 4,000 miles this summer to raise money to fight cancer.
By Riley Heruska, Austin College
---
A Marketing and Plan II major at the University of Texas at Austin, junior Liz Schasel is going to be having a busier summer than most.
In addition to being the president of Texas Spirits, a member of Camp Kesem and a mentor at KIPP Austin College Prep School, Schasel is also on the Texas 4000 team, which means she will be spending this upcoming summer traveling the insane distance between Austin, Texas, and Anchorage, Alaska.
When June 2, 2017, rolls around, this ambitious Longhorn will mount her bike and ride over 4,000 grueling miles in an effort to spread hope throughout the country over a 70-day period.
Why She's Going to Bike 4,000 Miles This Summer
Texas 4000, a non-profit organization and the longest annual charity bicycle ride on the planet, strives to build student leaders from UT while raising money for cancer-related organizations. Schasel heard about the organization as a freshman and was immediately enthralled with the idea of participating.
"I came to college looking for a way to have more direct and meaningful involvement with the cancer-support community," Schasel says. In high school, she was involved with Relay for Life, and after graduating, she was determined to continue supporting cancer victims in meaningful ways.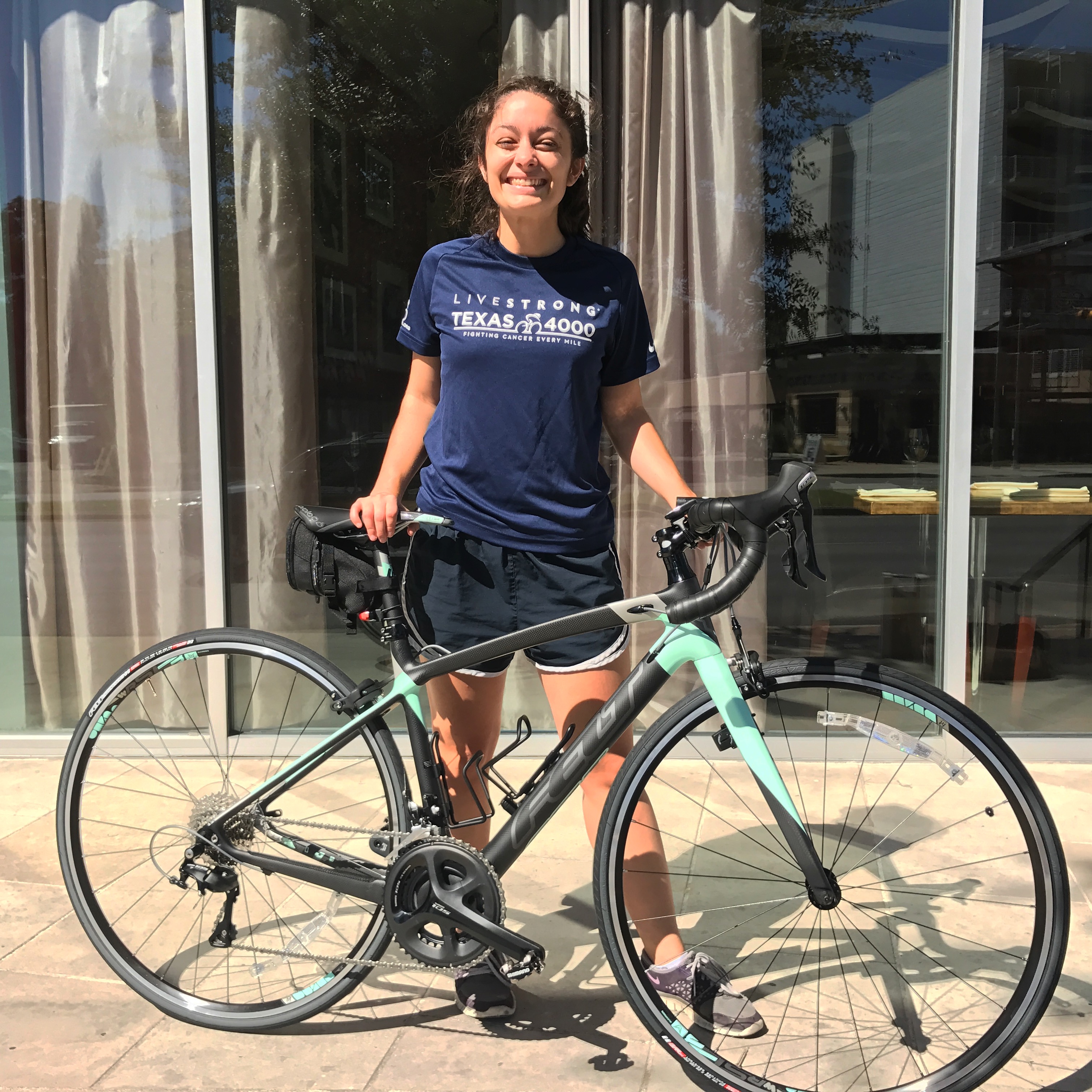 However, Schasel was not completely sure she was ready to make such a monumental commitment. "I didn't know if I actually had it in me to commit to all the demands of the program—physically or emotionally," Schasel admits. "Around the same time, I also found out about Camp Kesem. After I served as a counselor that summer, everything changed. I realized the importance of community in overcoming pain, got a glimpse of the resiliency of the human heart and understood the capacity of hope that is needed to face tragedies like cancer."
Fueled by her newfound passion to spread hope, Schasel applied for Texas 4000 and was accepted. Now, she prepares to face one of the most physically and emotionally taxing journeys she may ever embark on.
How She Has Prepared
Before beginning the summer trip, each member of this year's Texas 4000 team will have completed 2,000 training miles and be prepared to take on the physical strain. "We officially started riding our bikes in November, but before that we were doing a lot of core and strength exercises," Schasel says. "I didn't know this until I joined Texas 4000, but core muscles actually have a huge role in cycling!"
The amount the bikers ride slowly increases each month in preparation for the long summer trek. By the end of January, each member will have biked a total of 500 miles, and by April, they will be biking 100 miles at a time. As an experienced soccer player, Schasel has always stayed in shape, but this intense training session will be a whole new ballpark for her.
On top of the physical training, Schasel has also spent much of her time raising money. "I've done a lot of fundraising through sending out letters to family and friends, which has been a nice way to connect and re-connect with people," Schasel says. "I've also done a lot of panhandling around the Austin area, which is almost always really rewarding. People will stop and roll down their car windows and tell us a really touching story, or give us some great encouragement, and they usually always donate."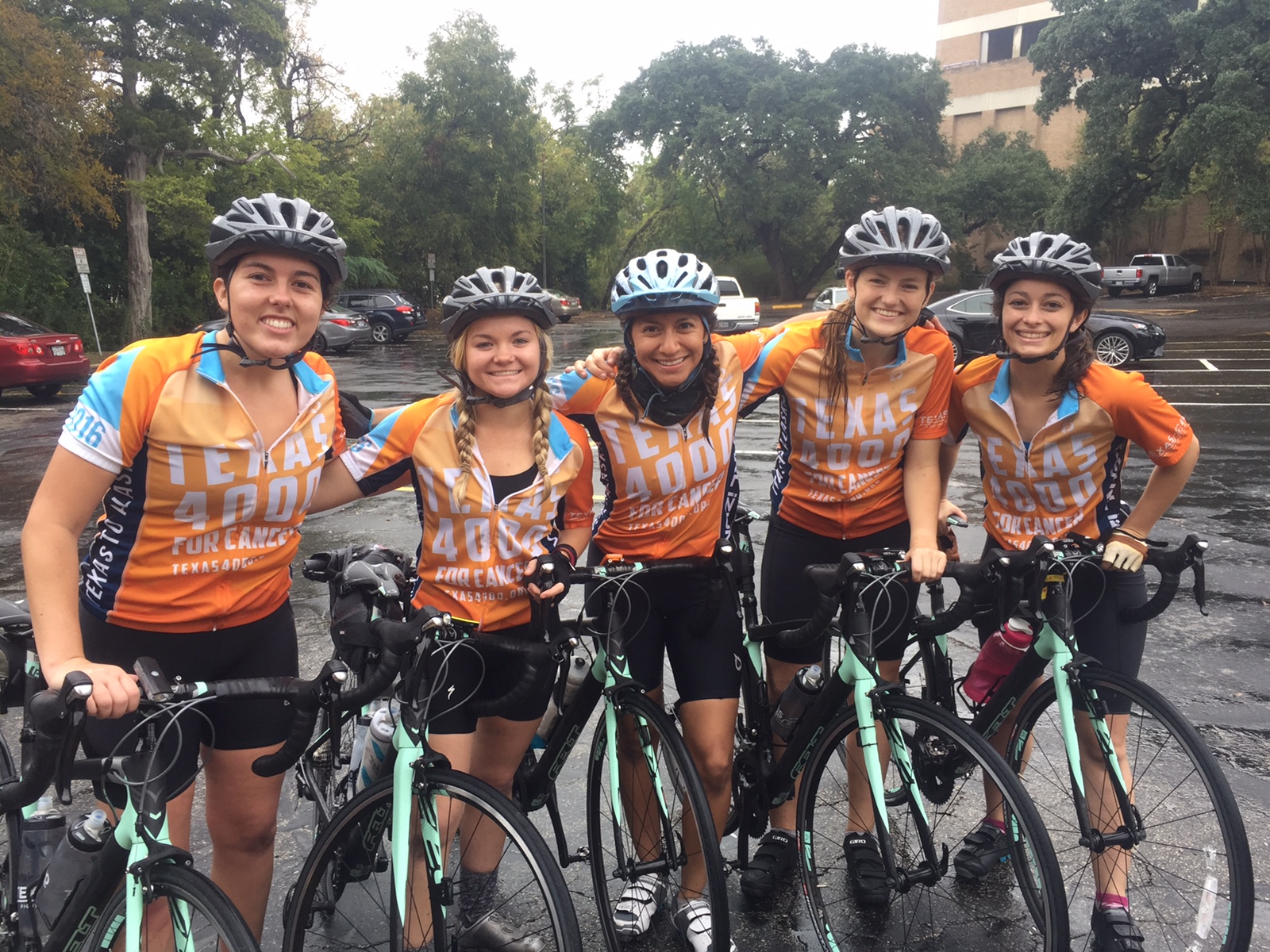 Despite the success Schasel has already had, she continues to strive toward her ultimate financial goal. "The fundraising never stops because we want to be able to give as much money as possible to places like MD Anderson in Houston and Ochsner Medical Center in New Orleans, which are two of the many places my team will stop at and present checks to along the ride this summer," Schasel says.
The Challenges She Faces
The aching muscles, wind burns and sheer exhaustion won't be the only adversaries Schasel faces on her excursion. "Every day this summer we will be biking between 70 and 130 miles," Schasel says. "I know there will be days where all I will want to do is take a shower and cuddle up in a warm bed and I won't be able to. We will be doing a lot of camping and sleeping on a lot of floors in places like gymnasiums and YMCAs, so comfort at the end of a long day isn't always going to be available."
Schasel expects to experience emotional struggles, as well. Many of the team members are riding in honor of someone they know or love, and painful stories seem to be a part of the package. "Even our weekly meetings during the school year get tough sometimes," Schasel says. "It's always difficult hearing about something so unfair happening to people, whether you know them or not, so I'm anticipating some really hard moments and days this summer since we will constantly be coming face to face with heartbreak and loss."
Despite the trials Schasel anticipates, she has a strong faith in the organization and the experiences she will undergo. "The ride, in a lot of ways, actually serves as a pretty good metaphor for fighting cancer itself. We will also be constantly coming face-to-face with hope, success and resiliency, so it all goes hand in hand."
What She Hopes to Gain
For Schasel, this experience is going to be more than just a temporary thrill. She expects to arrive in Anchorage with a broadened perspective and a more realistic understanding of America, as well as its citizens. "The thing I'm hoping to gain the most, though, is the feeling of being prepared to face any challenges," Schasel says. "Once you've ridden a bike to Alaska, I'm sure it feels like you can do anything."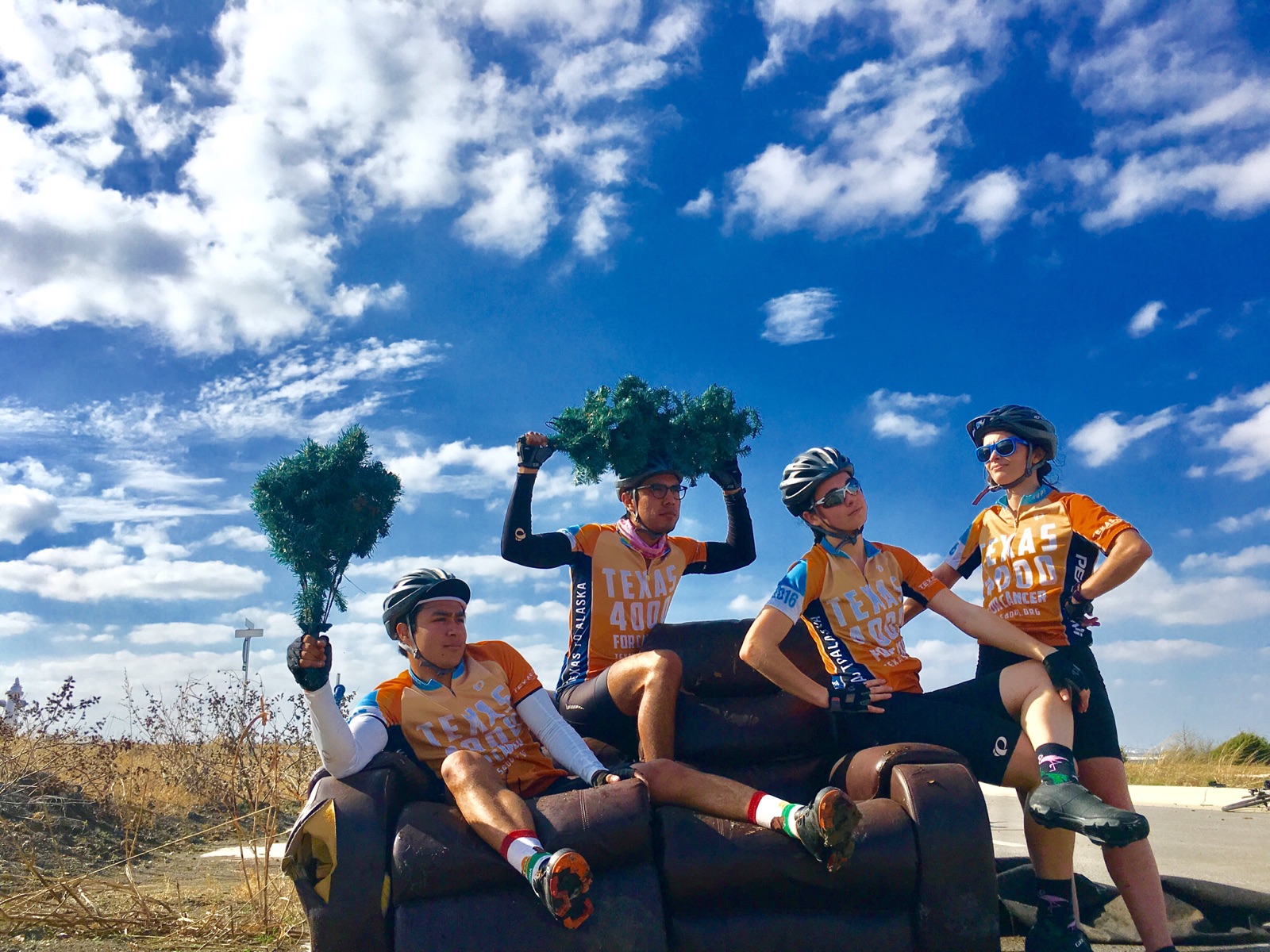 The UT biker is also glad for the opportunity to support her fellow travelers. The teammates will be forced to rely on each other's strengths and to offer support when needed. "I'm really looking forward to learning to be the best and most reliable source of support, hope and presence that I can—not only to my teammates, but also to everyone we're going to meet along the way," she says.
A Personal Note from Liz
"For anyone reading this who would like to hear more about the journey, donate to my fundraising goal or share a story you have of someone affected by cancer that you'd like me or my teammates to ride for. Please visit my page here. I will be keeping a blog throughout the training process and the summer ride, so feel free to stay updated along the way!"