Think college dorms are the only housing options for students? Joel Weber doesn't.
The University of Texas design major decided to build a tiny home on wheels to avoid expensive student-housing costs and graduate debt-free. Weber used income he'd saved from minimum-wage jobs to design and build the home, which cost him under $15,000 (the price of one year of housing in some student dorms).
When Weber began the project, he had no idea that it would attract such a significant amount of media attention. News sources like Business Insider, The Today Show, Cosmopolitan and The Huffington Post featured Weber in their headlines, and after speaking to him about the project, it's not hard to see why.
I got in touch with Weber to discuss the tiny house itself and the motivation behind it. If he inspires you to ditch the dorms and take up the vagabond lifestyle you've always dreamed of, I won't be surprised. Below is Weber's personal account of his tiny-home experience.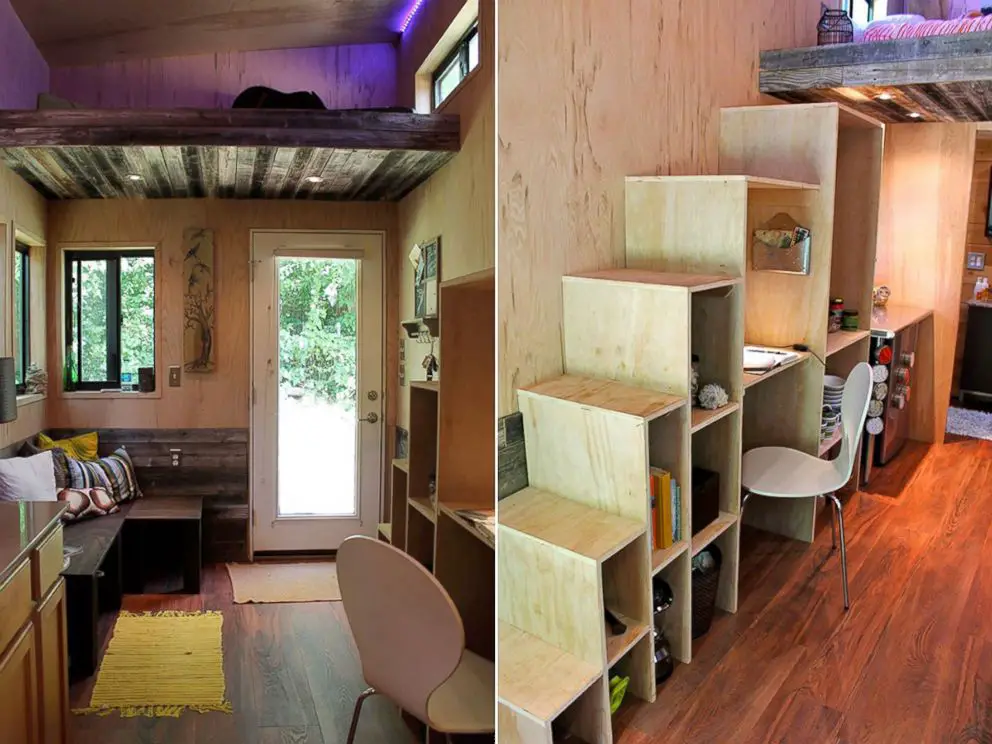 "There were many reasons I decided to go tiny, but I'll just talk about the main ones. The dorms at the University of Texas aren't bad, but it wasn't the experience I wanted. I craved something that I could make my own and put my time into, and not have the walls just be painted back to white as soon as I left."
"I wanted to make a house in a place that felt like home. My tiny house is cozy and inviting, and it just feels like home! Additionally, environmental sustainability is a focus of mine, and a tiny house encourages me to consume and waste less."
"I had also recently traveled to Central America for a few months, living with local families and fellow travelers. We had so little, but we were so happy. That experience really pushed me past my worries of living tiny and left me with a fresh perspective.
"My desire to be debt-free was a huge motivator. Living costs in college can be one of the biggest generators of student debt, aside from tuition. I wanted to find a creative way to get around that, so I designed my own 145-square-foot cabin on wheels."
"There is a difference between what you want and need. Debt is a slavery of sorts, and if a little extra work, collaboration and creativity can help you avoid it, then why not? Even if it's only something small, you never know how big of an impact it could have on your life."
"I've worked several jobs, including lifeguard, professional nanny, landscape designer, barista, pet sitter and substitute teacher, just to name a few. I had saved up enough to get the project 70-80 percent complete, but I had to find odd jobs in order to finish it. I was really resourceful and thrifty, which helped me come out under $15,000. For less than what some people pay for a used car, I have my first home!"
"Several times I thought to myself, 'Man, what did you get yourself into? Why didn't you just do what everyone else does?' But, I knew I was supposed to build this thing, and sometimes you can just feel destiny nudging you. It may sound funny, but every time I thought I wouldn't finish, something came through and pushed [the project] to the next step."
"When it came to the construction, I had done home-remodel work before, but I had never framed a house, so I had a lot to learn. I found a great carpenter to apprentice under, and I learned so much from working with him. I am so grateful to him and all the professionals that gave their talent and advice to the project."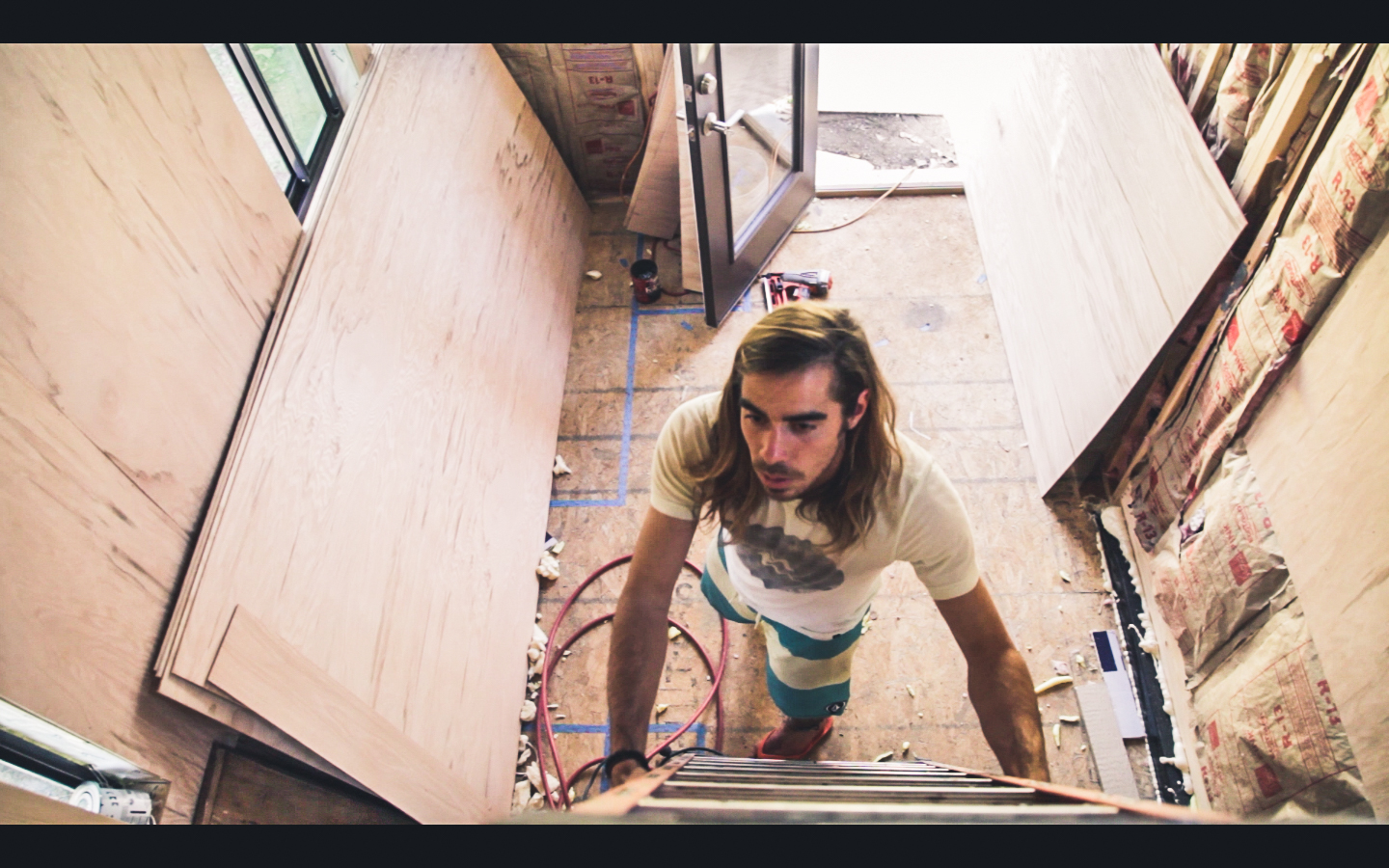 "My tiny house is built on a trailer bed, so I can move my home whenever I feel the need. This also allows me to park my home in someone's backyard fairly easily and become a part of the neighborhood."
"I currently barter childcare and design work for a place to park, and I even have a little cash left over to buy groceries. I've been able to nestle myself into a part of town that I wasn't able to afford otherwise, and become a positive force in my community. The symbiotic relationship I have with my host family is a wonderful metaphor for what the future design of communities should look like."
"It is an honor to have my story be told all around the world and to be publicized in so many places all over the web. I knew there was something special about this project, but I didn't realize it would take off like it did. It really shows that if you just do what you love, it can create a ripple."
"I'd love to be on the 'Ellen DeGeneres Show,' because she has helped me laugh several times in my life when I didn't feel like it. Ellen, I hope you read this!"
"I'd encourage college students anywhere to think outside the box and always keep trying. Some may build a tiny house or transform a van into a camper, while others may make a co-op or find a great host-family. There are so many ways to create the future you want, but you have to be willing to take risks."