Jordan Madden is far from the typical college student. While he does struggle with not getting enough sleep and hectic final exam weeks, he has managed to turn his time at UW-Madison into a mission that will continue long after he's graduated. I had the opportunity to talk with Madden over the course of a few weeks (as we both struggled with finals) and learned that so much goes into what he's doing.
Through all his accomplishments and successes, including the mark he is leaving through his courageous movements in activism and graduating early, he stays humble when discussing his achievements. Many of the things he has been fighting for may not directly affect him, but when you're fighting for the rights of humans, individualistic ideas are not a priority.
Brandi Loving: So what inspires you? What is it that motivates you in a sense and keeps you going?
Jordan Madden: That's kind of a difficult question. In all honesty, I would have to say resistance to struggle. Advocacy is a way to be able to persevere past the hardships while being able to exercise resistance. It really boils down to resistance and getting justice; it's about doing the right thing.
BL: So in fighting hardships and injustices, why pick causes to help women? What made you focus on starting the Accessible Reproductive Healthcare Initiative? This isn't something you necessarily benefit from, so why pick an issue that doesn't relate directly back to you?
JM: I mean I'm not entirely sure. Reproductive rights are very close to my heart. Healthcare sensibility has always been an issue that was important to me. It was important to me to recognize also that not all women menstruate and not all men don't menstruate.
What I was really moved by when I started this initiative was the number of women who were surprised by not only the fact that I was working on this issue, but also that other schools across the country have been able to pioneer an initiative that not only allows menstrual products to be available for free in all campus buildings, but also initiatives that make menstrual products free and available for the entire community. Most of my friends are women, and I've been really interested in reproductive health care for a long time.
Reproductive healthcare is in such a broad umbrella, and when most people hear it they think of abortion and family planning resources and things along those lines. But, even though the culture claims that women are expected to be able to take care of these needs on their own, doesn't mean that that's the way it should always be.
BL: How did you find out that this specific issue, the lack of accessibility to menstrual products, needed a solution? I guess you were aware that pads and tampons weren't free, but what made you realize that something needed to be done?
JM: As I've been saying, a lot of my friends are women. When I was younger, a junior in high school, I was involved in a school program and we went to nationals and debated policy proposals and things like that on the national scale. One of the issues that were proposed and captured my attention was a girl who wanted to institute a program that called for menstrual products to be available in all public buildings.
I thought this was a genius idea. It was something I had never thought of because I don't menstruate, and in this culture, society claims it is something we shouldn't discuss. Then I just continued learning more about this issue. I started looking on campus to see if anything had been started or had been looked into if anything. I found out that there were a few other schools that had started something like this.
I think Brown University was the last big name school to have a program instituted like this through their own student government. So, when I went there, I think the students there were really impressed by my passion for this project, and they said that there weren't a lot of people that were working on this. Soon after I got back, I started having meetings, and that was essentially the birth of this initiative.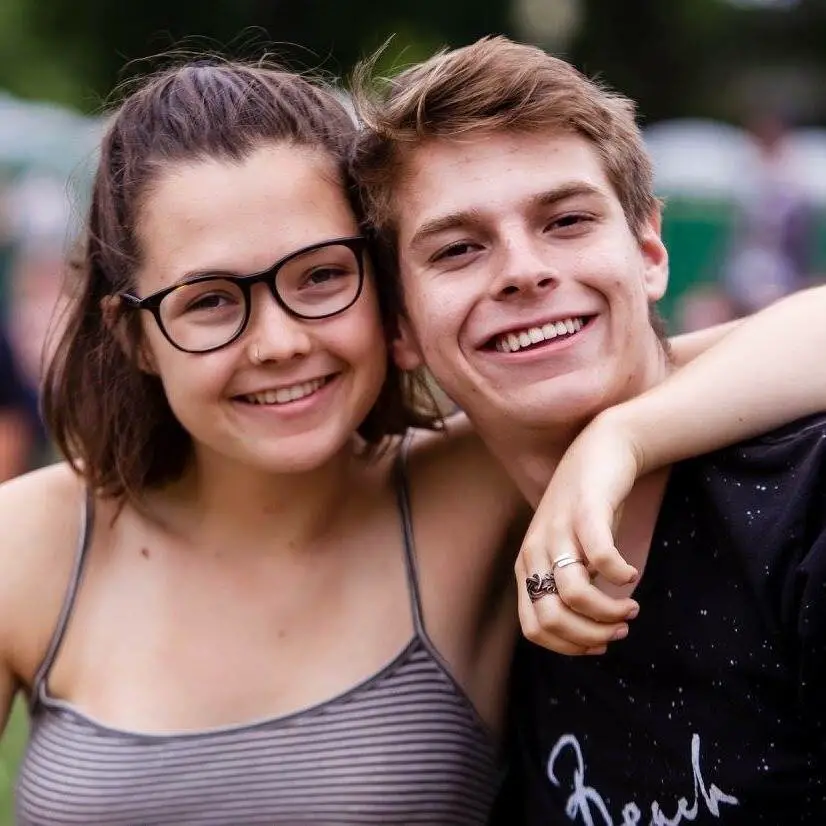 BL: There is so much going on, I mean, there are so many issues that need attention in the world right now. People are making strong cases for why their issues need to be fixed immediately. How do you prioritize which issue needs to be handled first?
JM: With me personally, there are a lot of issues that I see around me every day. I think how I decide what change can be brought upon first is by looking around and seeing what in my proximity bothers and concerns me, and what avenues I can take now that will impact that. So, for example, as I've said I've been extremely involved with getting menstrual products available in schools, but I've also been extremely involved with other advocates on campus that cater to many issues, for example, gun control.
I'm also involved with the student government and I'm on the finance committee. There was an aggressive push this year on our finance committee, which I sat on, to defund organizations that served primarily marginalized students of color.
Being in this role that I had, and kind of seeing this political shift to try to aggressively defund these organizations, I reached out to administration, I reached out to organizations and I reached out to other members of the finance committee, in order to coalition build. I tried to make sure that not only were we trying to uphold the values in which we were originally founded by, but also student programming wasn't cut unnecessarily.
I'm very interested in running for office in Wisconsin within the next decade or so, and a lot of the work I did with my student government and with my student organizations, a lot of that is going to be a great opportunity to see how policy can be implemented and changed on a grassroots, bottom-up approach rather than a traditional top-down methodology.
A lot of this work I'm doing has not only benefited me, being able to kind of grow myself professionally but also, it's really helped me realize a lot of my passions fall within the realm of public service.
BL: You are doing a lot! So, I understand you're graduating early? How did you find the time to do that? Do you think you're ready to leave school so soon?
JM: ABSOLUTELY. I took a lot of AP classes in high school and I spent a lot of time studying and working for that. I spent a lot of time strategically planning my classes, and I spent the summers in Madison. Part of the reason I wanted to graduate early was that I come from a background where college isn't seen as a luxury given to everyone.
Going to college is something a lot of people thought I wouldn't be able to do, much less on a massive scholarship. I'm able to graduate in three years, with two degrees and with honors. This is something that not only am I happy about, but my account will be excited about as well. In addition, I want to use that extra year to really get into the public sector and begin gaining experiencing in local firms and government agencies and continue advocating for people.
BL: So what's next? You've done so much already, you're graduating early and you have your extra year already mapped out, what's the end goal here?
JM: Well one of my next big plans is to go to law school here at UW Law. The people I'm trying to model my trajectory year after focus on issues that are incredibly important to me, and they all went to UW Law. I've just been looking for people who have already paved the way for inspiration.