Sophomore Jonathan Tanigaki was offered a role allowing him to reenact history and be a part of a film that goes beyond your typical war movie. Tanigaki has been in various plays and other, smaller productions prior to his latest movie, "442 Nisei Soldiers." He feels honored to have been given the chance to portray the Japanese American heroes of World War II, and is hopeful that it will shed light on a dark time that many history books only glance over. The movie will show the ongoing daily struggle of what it meant to be a Japanese American soldier during the war, and how they persevered to prove their loyalty to the United States.
Alison McCarthy: So, was this your first movie since you started at AMDA College and Conservatory of the Performing Arts?
Jonathan Tanigaki: I've worked on a few other films before this, nothing to this scale, though. I've acted in short films produced by different schools, like the School of Visual Arts and Brooklyn College, but this is definitely the biggest one.
AM: The film, "442 Nisei Soldiers," is based on the 442nd regiment during WWII. Can you tell me a little bit about the history behind the movie?
JT: During the war, Japanese-Americans were put into American internment camps all over the United States. They were treated like cattle, forced to stay in camps that were barely livable and, even though they were American-born citizens, they were treated like aliens. So, later on, America gave them the opportunity to enlist in the military. They were pretty much thrown into the worst kind of situations, but at that point, they had nothing to lose. They were basically fighting to prove that they were American citizens and that they were loyal to America and not Japan.
So, my character's story takes place right before the biggest accomplishment of the 422nd, which was the rescuing of the lost battalion. The lost battalion was a whole unit from Texas who were captured by the Germans, and the 422nd are the people who freed them. My story takes place right before that event, so my character's battalion is the scouting battalion. We're scouting the Germans, and pretty much the only people left are me and the enemy; I play the medic and the sergeant. We're the only two left trying to survive; it's a manhunt kind of thing.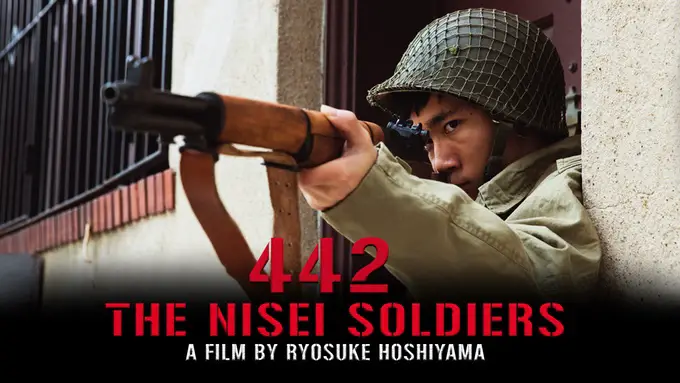 AM: How did you end up becoming a part of the movie?
JT: Well, I found the film on a website that lists a bunch of casting calls, and when I saw this particular opportunity was available, I was like, 'Oh man, I'm going to be upset if I don't get this,' because I'm thinking, how many actual Japanese-Americans are out there auditioning for this besides me? So, I auditioned in March, and I think I was actually the first person to audition for the role, and I met up with the director. The process was cool, because I think I was the only actual Japanese American who tried out. It was great, because the struggle of Japanese-Americans during that time period is a very dear story to my heart, because if I was alive, say, fifty years ago, I would probably have been in their same situation. However, I was born in a different time, so my life is much, much better.
AM: So, what did you do to prepare to be in a war movie? Did you have to go through any special training?
JT: Yeah, actually, I did. There was a military specialist, and he was training us before shoots to make sure everything was correct. We also had a historian to fact check and help us to perfect our dialogue. I also read a few books, one in particular was called "Letters from the 422nd," by Minoru Masuda, which was really helpful.
AM: Did you find the process to be physically or mentally taxing?
JT: The experience was definitely a little bit of both. However, I'm a bit more on the athletic side, so it wasn't too crazy physically, but mentally it was very taxing. I don't want to give away too much, but my character goes through the most traumatic experience of the whole story, which was pretty rough on me. One day, I did multiple takes where I had to ball my eyes out, so that was quite emotionally draining. I had to be emotionally prepared to take in the reality of the situation and what my character was going through.
AM: I also saw, via your Instagram, that you went to visit Mt. Olivet Japanese Cemetery on Memorial Day, how was that experience for you?
JT: It was amazing, I read up on a lot of the soldiers' histories and I actually met up with their families and veterans on Memorial Day. It was a really humbling experience because you realize that, wow, these guys are actual American heroes who risked their lives for a country that turned against them, and it's an honor that I have the opportunity portray one of these amazing men.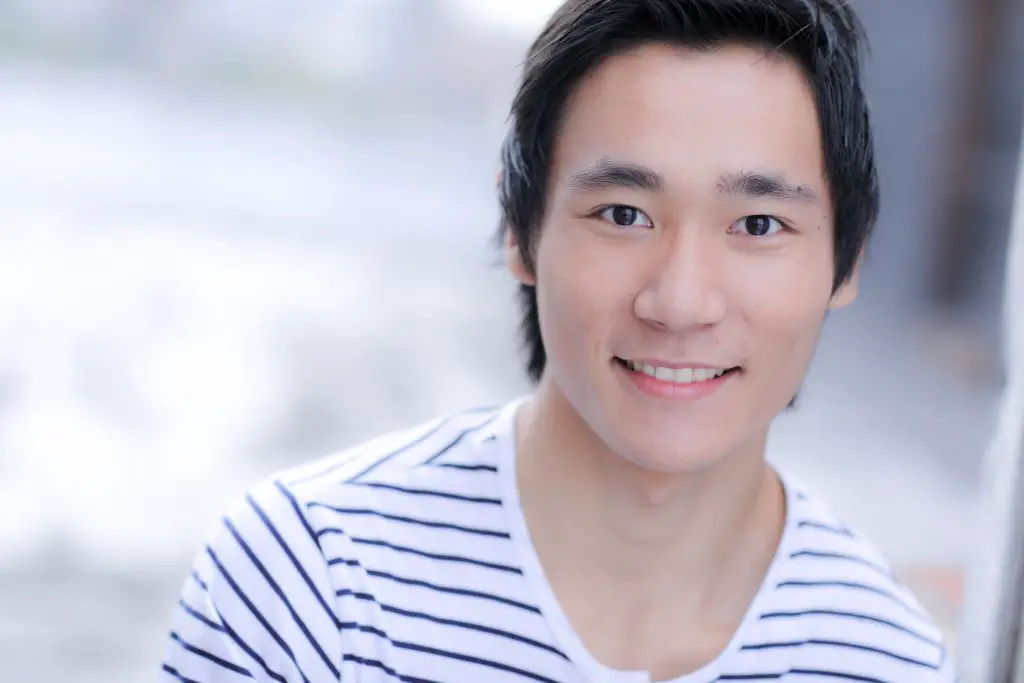 AM: What was the purpose or goal of the film?
JT: This has been a passion project of the director, who is an NYU grad, for a very long time. The inspiration for the film stems from him being Japanese, but born in Hong Kong, so when he was in Japan he felt kind of like he was an outcast and didn't belong. His alienation made him think about how the Japanese-Americans were in a similar boat. He wanted to shine a light on the fact that these people are just like any other soldiers. These Japanese-American soldiers went through hell and back, but somehow, at the end of the day, they kept going on. So, no matter how crappy or terrible the situation, these guys are the kind of people whose smiles never faded and stayed thankful that they were still alive. They kept on fighting because they had something to prove and I think that was his message.
AM: Are you finished filming or is the movie still a work in progress?
JT: I'm finished filming, however, the editing will probably take a few months. After that, we plan on submitting it to a lot of festivals, hope for the best and see what happens.
AM: Now that you're done filming what are your plans for the future?
JT: I'm a theater major so I'm just on my grind, auditioning for plays and musicals. Next summer I have a few feature films coming out, but more on the horror and comedy side, as opposed to being historically focused like "442 Nisei Soldiers." I'm going to be in a feature film called "Orchard Beach" coming up in a few weeks and then I'll be auditioning for other stuff over the summer. Just keeping busy!